Pleasing Launches New Fragrance Pop-Up At Selfridges
London finds its Pleasing
What do you do when you already have hit records, acting credits and sell-out stadium tours? If you're Harry Styles, you create a whole new lifestyle brand. The singer created Pleasing at the end of 2021, creating a cult following across the pond in the US – and now, he's catering to UK fans with the exclusive debut of the brand's fragrance line at Selfridges (and celebrating with a pop-up, of course).
Looking For More London Pop-Ups? Click Here
Pleasing Launches Fragrance Pop-Up At Selfridges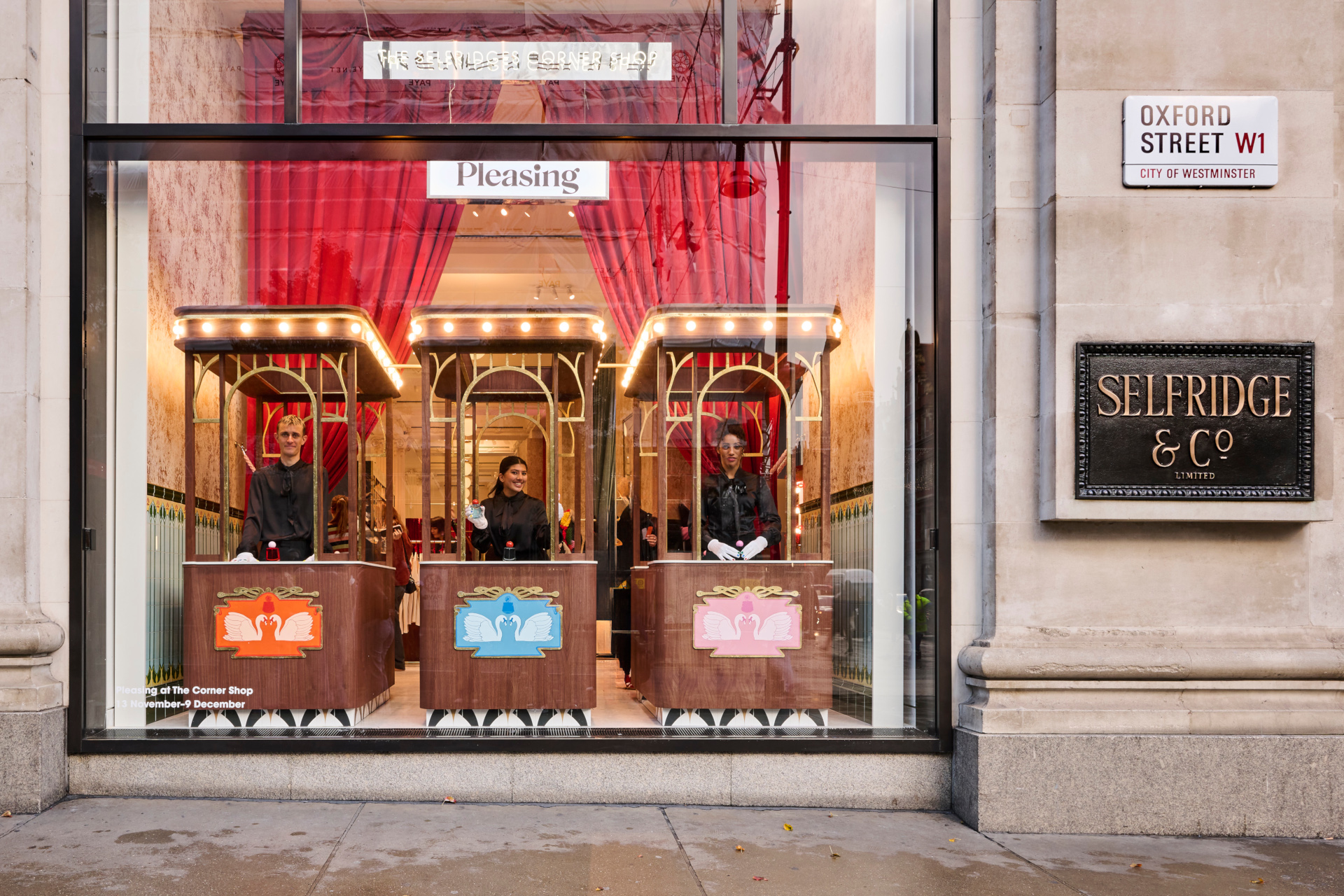 A trip down to central London – and in particular, Selfridges – this season will reward any Harry Styles fan with quite the treat: a first look at his lifestyle and beauty brand Pleasing's new fragrance collection.
Taking over the Selfridges Corner Shop for four weeks, Pleasing will unveil three new fragrances created in collaboration with esteemed fragrance house Robertet and overseen by Styles himself. The brand will also be filling the space with a range of new and exclusive products for the holiday season, from nails to apparel and accessories.
What Will The Pop-Up Look Like?
The Corner Shop will also get a Pleasing makeover, drawing inspiration from the department store's Christmas campaign and the early theatre – as well as the new fragrance bottles themselves. The bottles have a bowed bottom which allows them to gently rock, symbolising perpetual motion and the energy of 'The Performer'.
Inside, visitors will find a vintage-style beauty counter and a trio of ticket booths. It's at these booths that you will be able to collect free 'tickets', spritzed with its correlating fragrance to create a multi-sensory experience of discovery. (You can also keep the tickets as keepsakes, if you fancy.) The pop-up will also be home to other surprises, such as confectionary treats and mini 'shows' performed by roaming artists.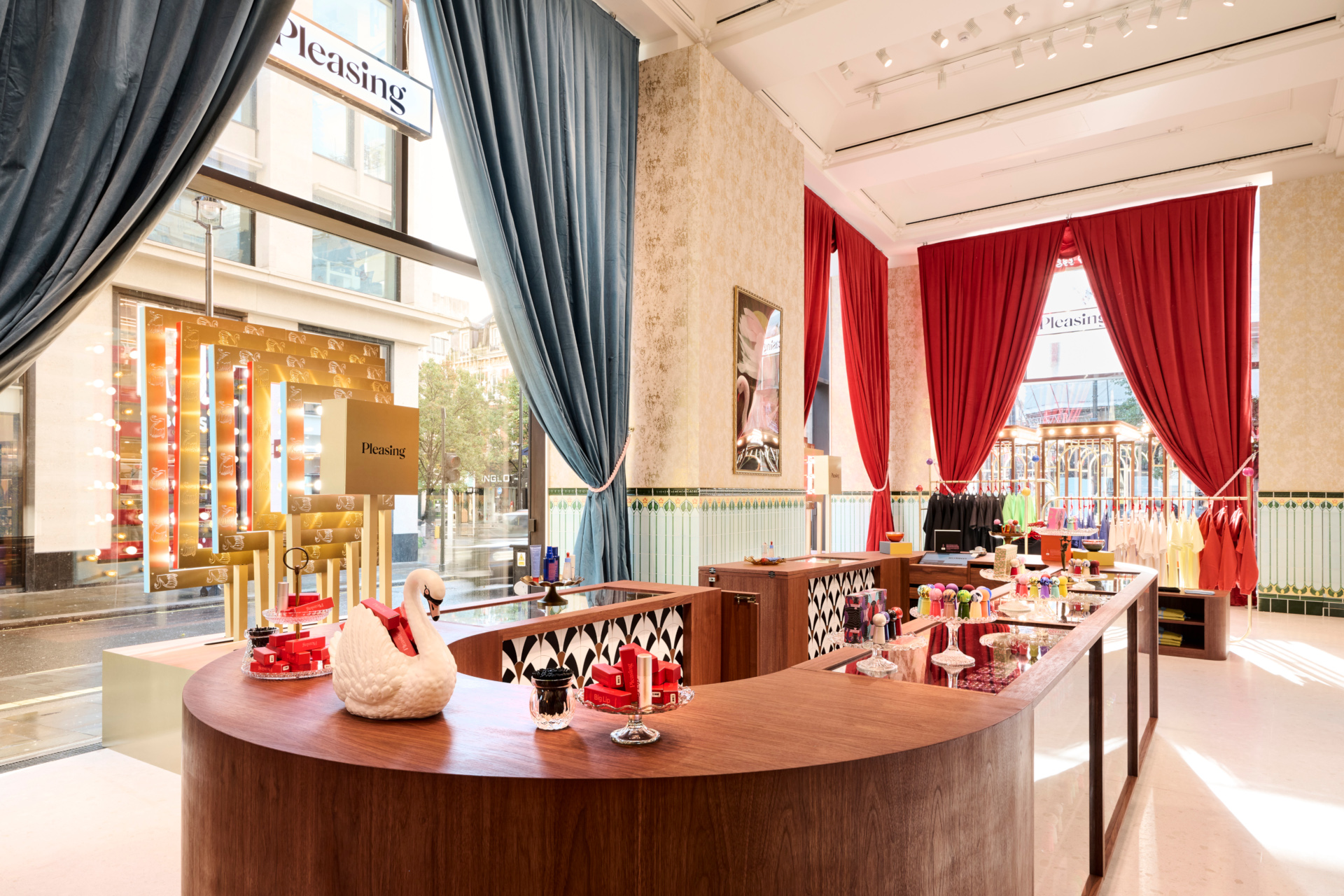 When Will The Perfumes Become Available?
Pleasing's three new perfumes, Closeness, Rivulets and Bright, Hot will be available on the brand's website, as well as its stores in New York and Los Angeles from 16 November 2023. Once the pop-up at the Corner Shop has closed, you'll also be able to find Pleasing products at Selfridges London, Manchester Trafford, Manchester Exchange, and Birmingham.
What Is Pleasing?
Founded by musician Harry Styles in November 2021, Pleasing is described as a 'life brand' with products spanning nail varnish, skincare, clothing – and now fragrance. The brand's concept centres around idea exploration, sensory experiences and emotional storytelling, with products designed to conjure a feeling in the wearer.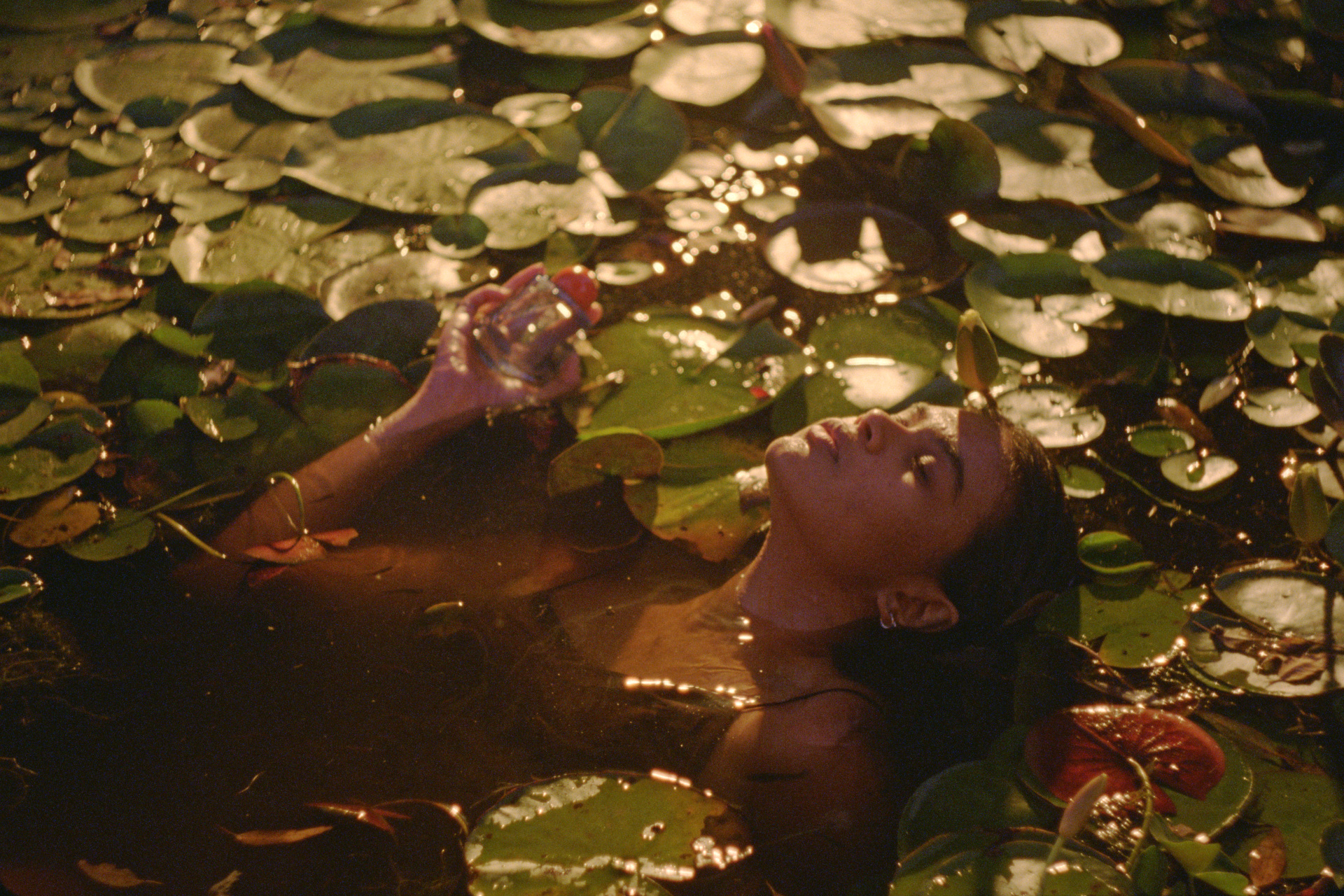 When & Where Will The Pop-Up Be?
The Pleasing pop-up opens at Selfridges Corner Shop on 13 November 2023, and will be open until 9 December 2023. selfridges.com
Selfridges Corner Shop, 400 Oxford Street, London W1A 1AB
Images courtesy of Pleasing and Selfridges