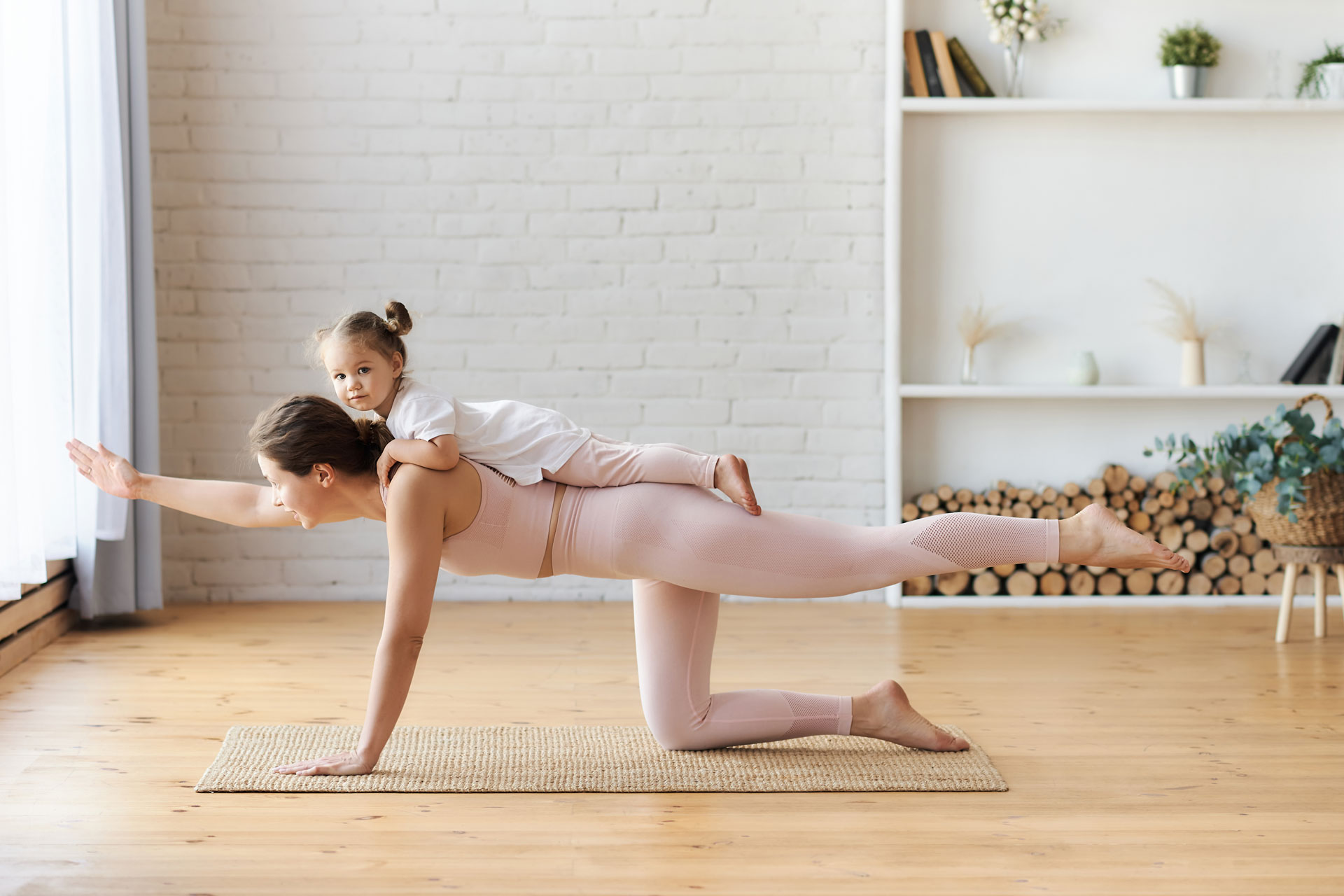 Best Prenatal & Postnatal Fitness Classes in London
---
Safe and effective workouts for pregnancy and beyond
The world of prenatal and postnatal fitness can be confusing. Evidently pregnancy triggers huge changes in the body, and everyone's journey is different. But for many women, exercise during pregnancy is safe – and often has many benefits, both physical and mental. After giving birth, the NHS recommends waiting at least six weeks to return to exercise, and having a check-up with your doctor beforehand to get the go-ahead. If you're not sure where to start, plenty of studios around the capital offer targeted classes – from barre to power walking. Here are some of the best.
Get Fit in London: Gyms, Studios & Classes
Best Prenatal & Postnatal Fitness Classes in London
Pre and postnatal Pilates and postnatal yoga at Willow London
Since it opened on Northcote Road, Willow has become a neighbourhood favourite. The bright, airy studio is a haven of calm, offering a range of yoga, Pilates and barre classes taught by friendly teachers. Clapham is often nicknamed 'Nappy Valley' for its large number of young families, so it's no surprise Willow's pre and postnatal classes have gone down well. During your pregnancy, head down to prenatal Pilates to help prep your body for your baby's arrival. For postnatal clients, meanwhile, there's a 45-minute Pilates class designed to restore your core and re-align your body, plus a soothing 60-minute yoga flow – with little ones more than welcome at both.
BOOK: willowldn.co.uk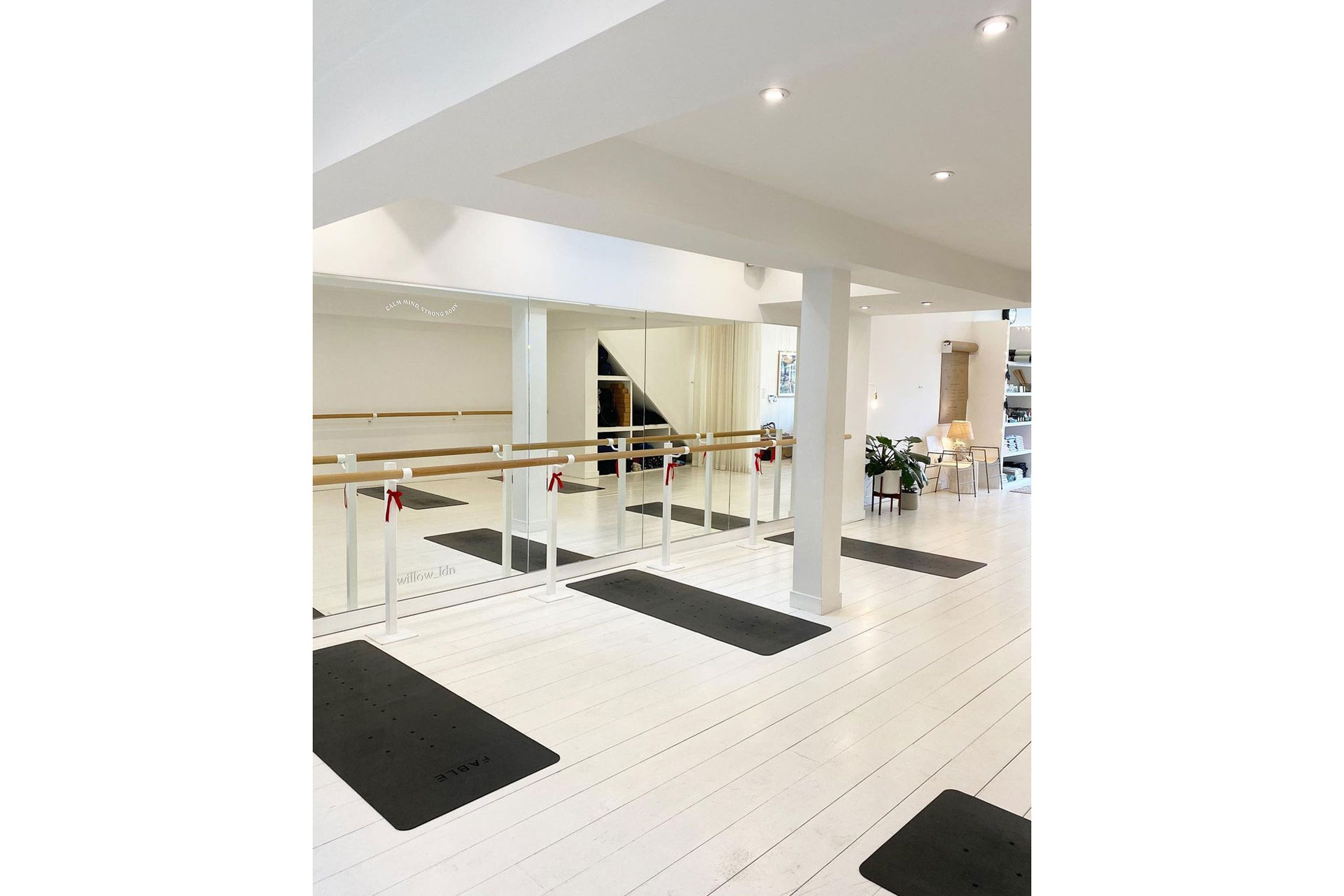 PBB BabyBarre at Paola's Body Barre
A low-impact style of exercise focused on small movements and isometric work, barre is well-suited to prenatal and postnatal clients. One of the best places to try it is Paola's Body Barre, the acclaimed studio run by barre royalty – and mum of three – Paola di Lanzo. Among the roster of classes available is PBB BabyBarre, a fusion of Pilates and yoga designed to keep the core muscles strong while paying attention to the pelvic floor. It helps alleviate some of the negative effects of pregnancy too, such as lower back pain and sciatica.
BOOK: paolasbodybarre.com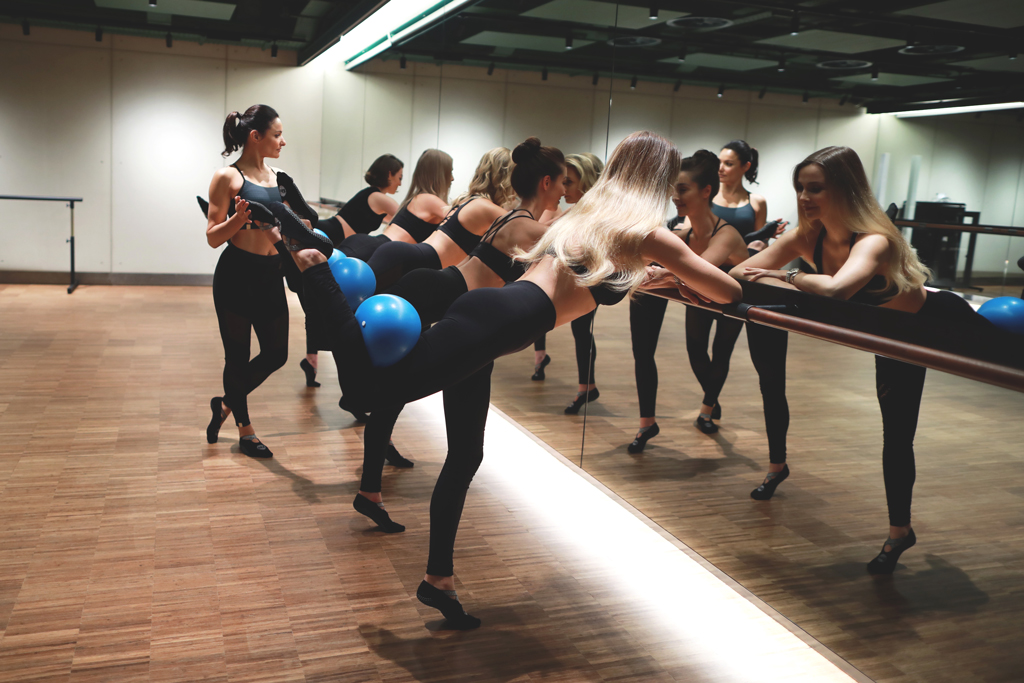 Mumhood Classes at Frame
Frame's classes are renowned for being feel-good and imaginative – and the prenatal and postnatal offering is no different. The prenatal yoga class features calming sequences, controlled stretching and breathwork to help reduce anxiety, plus strengthen and lengthen your body in all the right places. Then, once it's safe to exercise again after pregnancy, head to Postnatal Core Rehab to work your pelvic floor and deep inner core unit. There's also a reformer Pilates designed for postnatal clients which focuses on building strength in the posterior chain, which gets weak during pregnancy.
BOOK: moveyourframe.com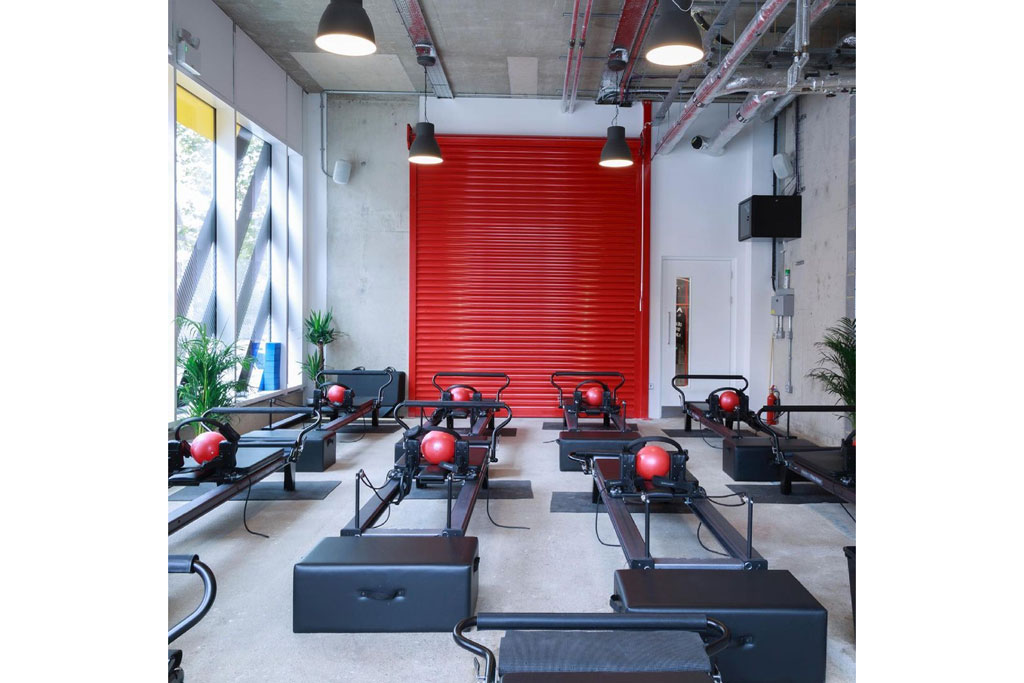 Mummy + Me at triyoga
Babies are invited to join in with the fun at triyoga's Mummy + Me classes, designed for little ones aged from six weeks to crawling. For mums, sessions involve a mix of strengthening and restorative poses to help your body recover following pregnancy and birth – plus time to connect with your baby through play, touch and sometimes singing. Devotees go for the community aspect too: classes offer the opportunity to share experiences with the teacher and other mums.
BOOK: triyoga.co.uk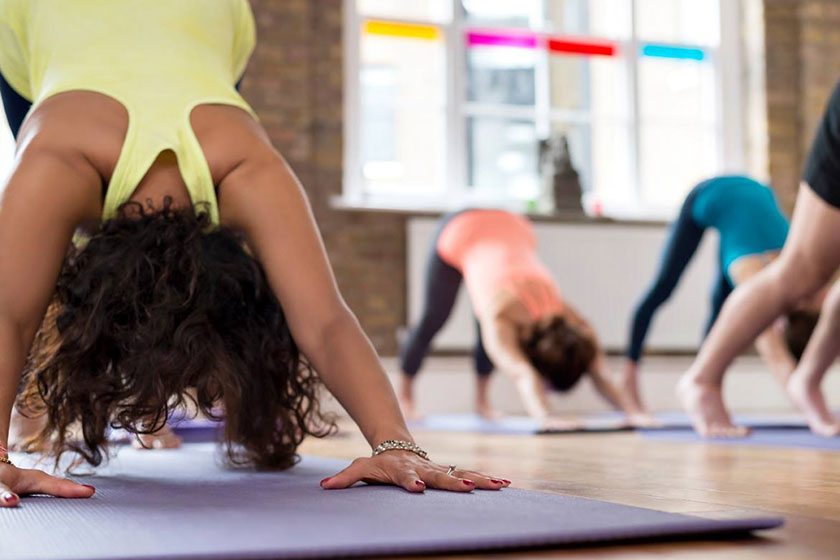 BuggyFit
BuggyFit is the largest buggy network in the UK, taking place across the country's parks. The hour-long sessions include a power walk to get your cardiovascular system working followed by low-impact resistance training exercises designed to re-build strength post-baby. London locations include Regent's Park and Primrose Hill.
BOOK: buggyfit.co.uk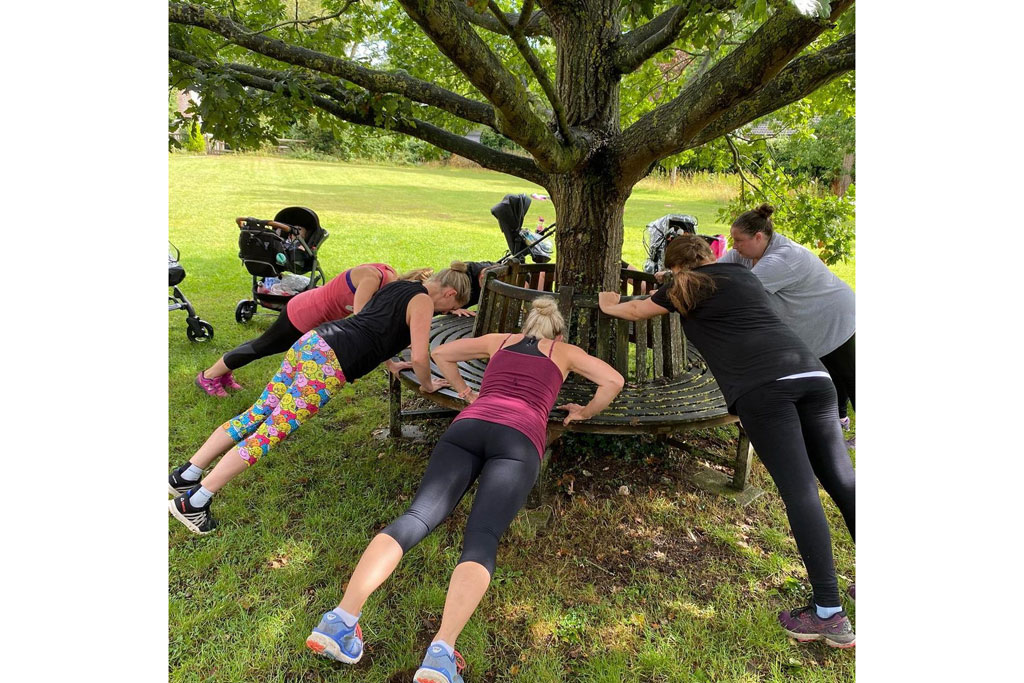 BarrePRENATAL at Barrecore
One of the UK's first barre studios, Barrecore is a leader in its field, renowned for its challenging yet mindful classes. Though the signature class is suitable for everyone, the prenatal offering is specifically designed for pregnant women, with a focus on posture and maintaining strength. The teacher will tailor the session to each participant based on their trimester and personal needs, offering modifications and support throughout.
BOOK: barrecore.com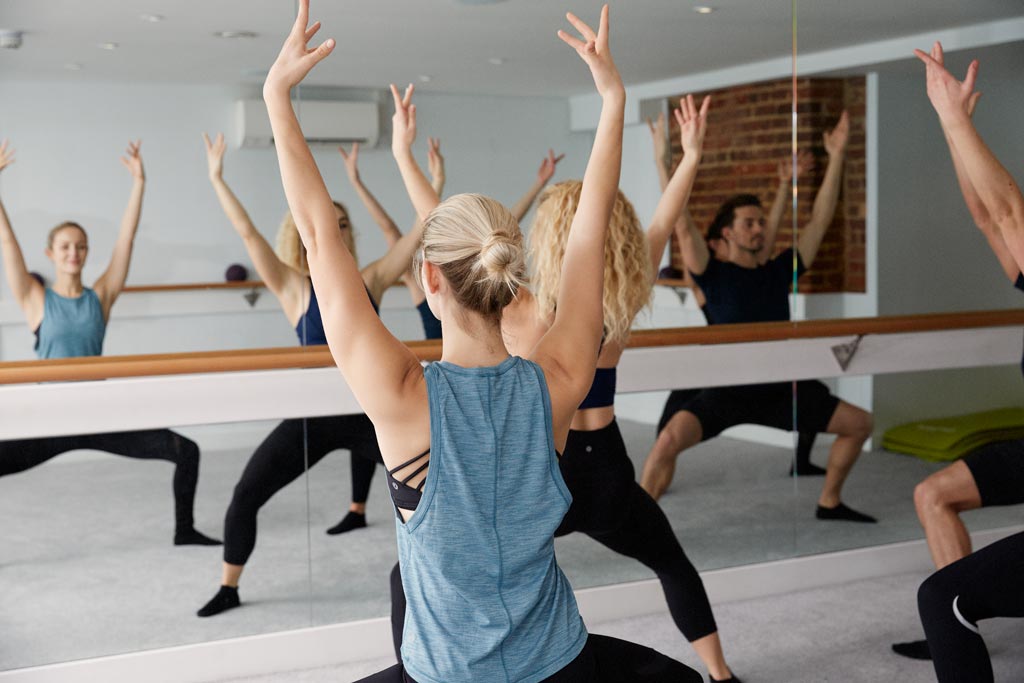 Prenatal Pilates at Ten
At Ten Health & Fitness, reformer Pilates classes are limited to ten people – hence the name. This means teachers can offer hands on coaching and individual adjustments, giving a personal training style experience which lends itself well to pregnant and postnatal clients. The prenatal Pilates class focuses on core stability and overall fitness, featuring exercises that are completely safe for both mother and baby. Classes are less intense than Ten's standard offering, but still challenging – and by retraining your muscles to activate properly, you'll be better able to cope with the rigours of labour.
BOOK: ten.co.uk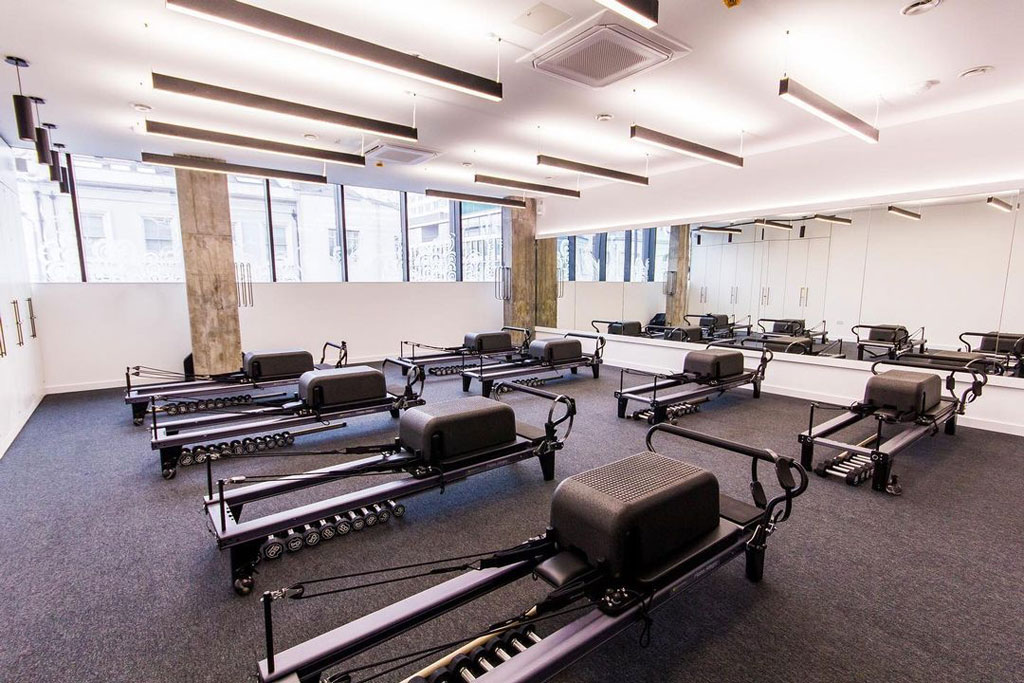 Pregnancy Yoga and Mums & Babies Yoga at The Life Centre
With studios in Notting Hill and Islington, The Life Centre has become a favourite with mums-to-be. Its pregnancy yoga classes include a mix of breathing exercises and visualisation, designed to help your body adapt to the changes brought about by pregnancy. Then, from six weeks post-birth, new mums are invited to bring their babies along – postnatal classes help combat fatigue and alleviate aches and pains.
BOOK: thelifecentre.com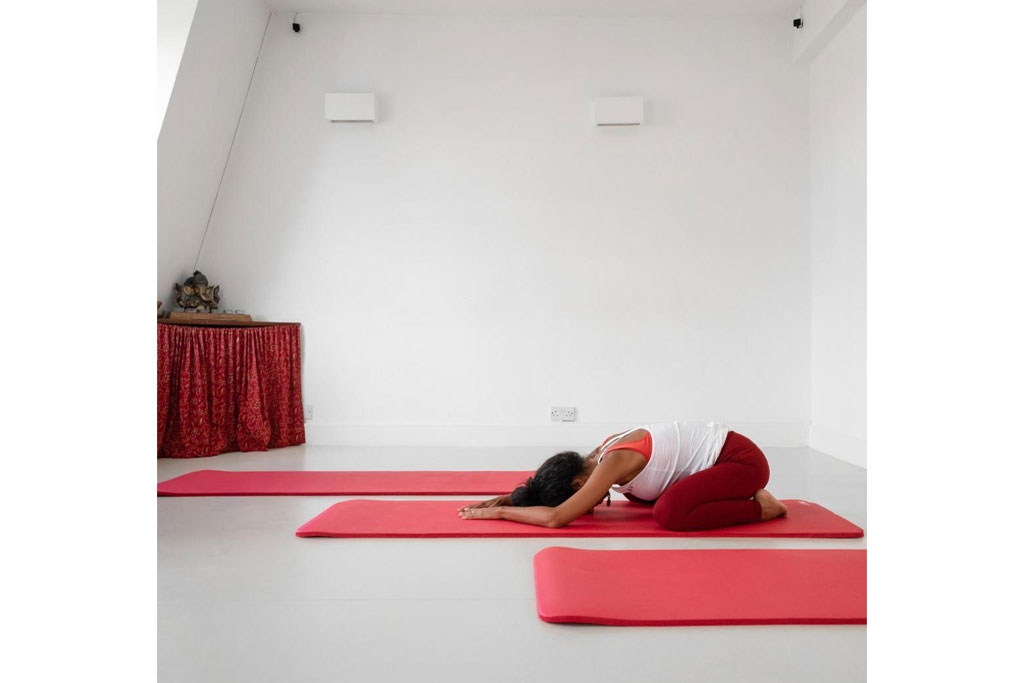 Image: Getty Images