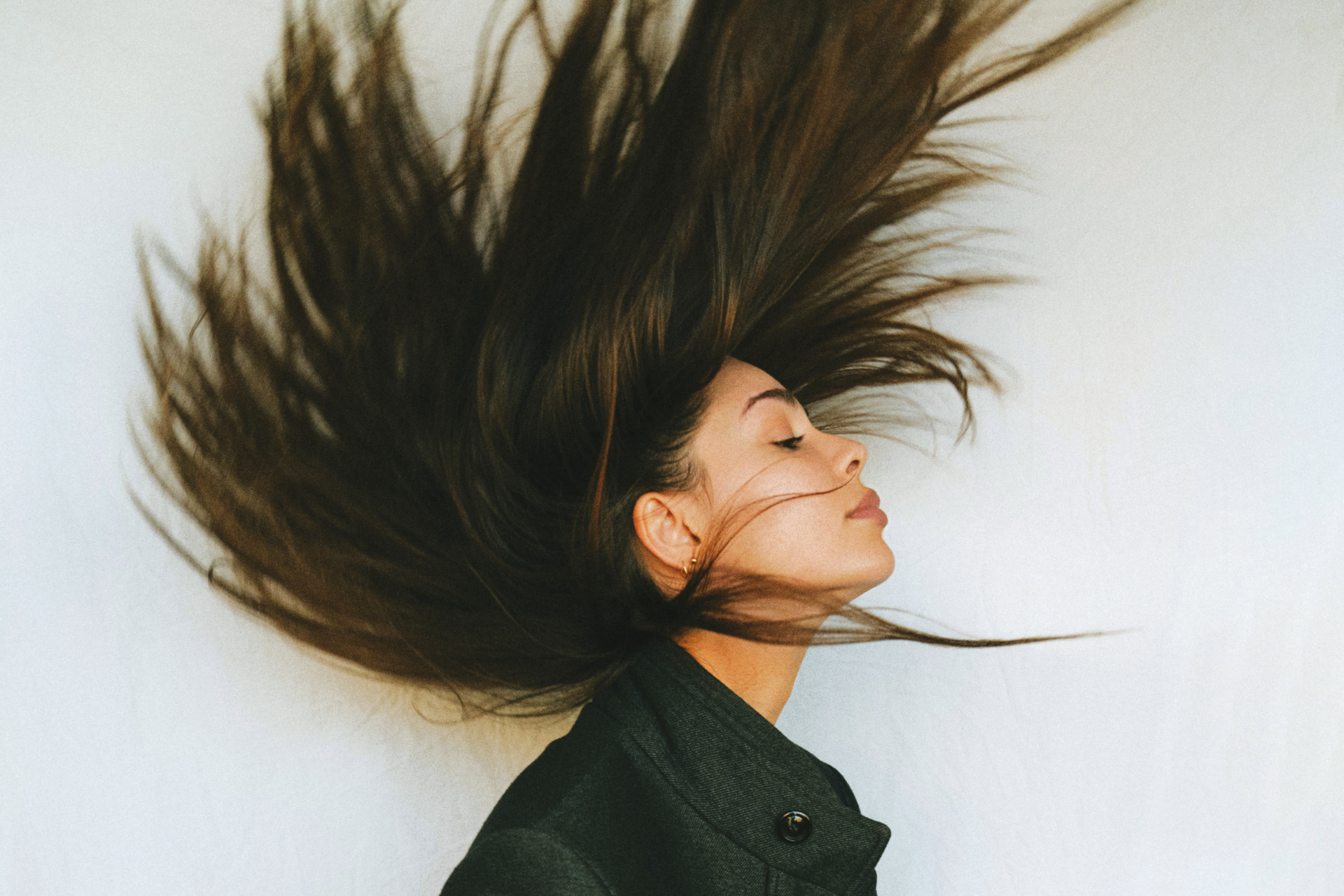 Review: Calecim's Revolutionary Stem Cell Hair Treatment
Give your hair a makeover with this at-home hair treatment
Olivia Falcon tries out Calecim's Advanced Hair System, a revolutionary new stem cell hair treatment that you can try from the comfort of home. Here's our verdict.
The Country & Town House Responsible Buyers& Guide
Review: Stem Cell Hair Treatment From Calecim
I love the festive season, but boy is it stressful. With party season upon us I've recently had a few high pitched, panicky phone calls from friends of a similar age (I am 49) all wanting a fix for thinning hairlines.
If you are suffering from excess hair shedding triggered by stress or hormone fluctuations (female pattern hair loss) or just want to thicken up what you have (I'm a case in point, super fine hair but lots of it), the most effective treatment I have tried to date is Calecim Professional Advanced Hair System. This is a topical treatment that can be administered at home, weekly, that gives impressive results that you will start noticing after just six weeks. It works on men too.
The formula, which is a Barbie pink tincture, contains stem cells derived from the umbilical cord lining of red deer, which are bred for their antler velvet (the antlers are shed naturally so be assured no animals are harmed in the manufacture). These super powerful stem cells contain thousands of growth factors and proteins that reactive dormant hair follicles that often shut down as we age, causing hair thinning. The formula has also been found in clinical studies to reduce micro-inflammation on the scalp – this inflammation disrupts the hair growth cycle and is a leading cause of hair loss. Indeed, the patented active ingredient PTT-6 has been clinically proven to increase hair follicle cell production by 24 percent.
The hair system kit comes with a dermastamp you pat across the scalp on areas that require fluffing up, next you rub in the tincture and leave it on for 24 hours (expect a wet hair look) before washing out. After six weeks you should notice the first signs of new baby hairs starting to sprout but ideally invest in three to four kits and keep going as palpable results are evident around the six to eight month mark. Alternatively, if you are the kind of gal or guy that books a weekly salon blow dry, there are in-clinic Calecim treatments with white coated professionals who will do the hair treatment for you. The Remedi Clinic offers professional scalp micro needling with LED light treatment for £2,000 for a six week protocol or try Dr Medispa £1,800 for a course of six treatments.
A final footnote, which is purely anecdotal rather than clinically proven (although tests are currently ongoing), I have seen cases of grey-haired people who have used the Calecim Advanced Hair Serum and grow back the dark hair of their youth – a Christmas miracle indeed.
Featured image: Vinicius Amnx Amano, Unsplash