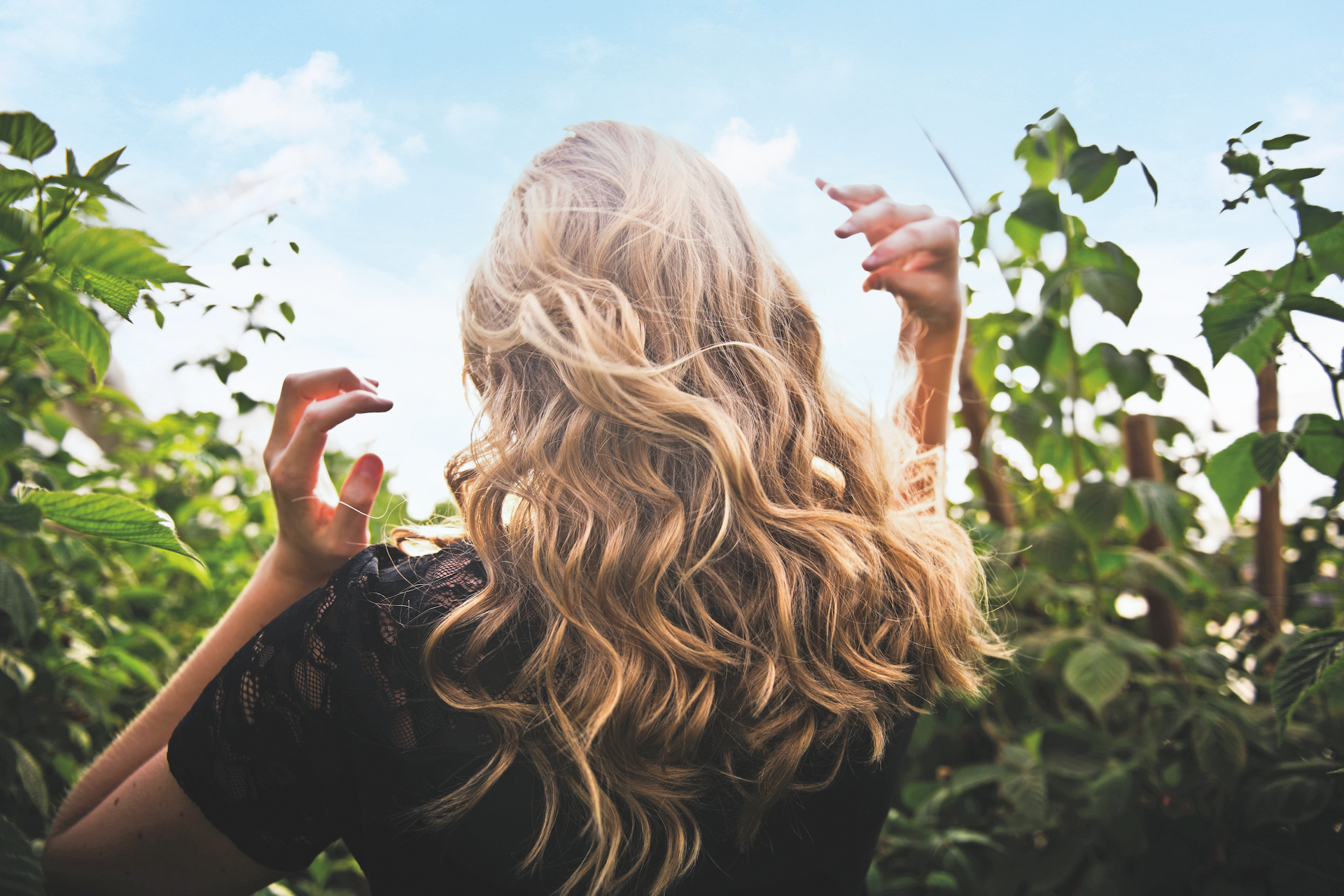 This Scientist Has an Innovative Approach to Treating Hair Loss
Because hair is everything
Brigid Moss meets Amy Meshkati, the woman behind London's innovative new clinic that's preventing and reversing hair loss.
Treating Hair Loss with Amy Meshkati
The best expression of how much our hair affects our emotions comes from Fleabag: 'Hair is everything. We wish it
wasn't so we could actually think about something else occasionally. But it is. It's the difference between a good day and a bad day…'
If you're losing your hair, you'll know that bad day can turn into feeling bad all of the time. That's why the market for hair transplants is slated to be worth more than $4bn globally by 2028.
But transplants have a significant downside. For the operation even to be possible, a good amount of hair in the donor or vascularised area is needed. This is the area where people don't lose hair; if you draw a line from ear to ear, that's the hair below. If you're thinning all over, you simply don't have enough hair to move. 'Once the roots are gone, nothing will bring them back,' says Amy Meshkati, founder of the Meshkati Hair Clinic in Belgravia. 'We cannot do magic.'
But in fact, she can, and she does. Amy has invented a technique, Nanoprocedure, which gives a full head of hair to people who do not have enough up top for a transplant. If a wig is like shopping on the high street, non-surgical Nanoprocedure is couture. 
It comes with couture prices, too, starting from £65,000. Which seems stratospheric, until you discover the procedure takes three to four days in the clinic, 10am to 6pm. For that you get a head of hair that's guaranteed for ten years, which you can treat as your own: shower, swim, sauna, work out and go out in the wind.
Amy began studying hair loss during her PhD in biomedical engineering. She opened her first clinic in Paris in 1985 and she still has clients from that era who come to see her in London. Based in a house on Grosvenor Street, visitors enter the clinic via a terribly grand wood panelled lobby, but the treatment rooms are a big contrast: modernised with white walls and high ceilings. During the first consultation, Amy collects samples of hair. These are sent to the lab in Paris, where the hair is tested to source new hair that's an exact match of colour, quality and texture. This includes what could be called a holiday test – adding humidity. 'When you go to the seaside and your hair goes curly, your additional hair should do the same,' Amy says. 
The idea is not to transform your hair; the watchword is natural. 'You don't want to look into the mirror and suddenly your reflection doesn't look like you,' she says. Subtle tweaks can be requested; perhaps a little more density, a little straighter or wavier. Lots of clients request less grey. 
The preparation of the additional hair in the Paris lab takes 800 hours. Then comes the treatment itself. Amy selects specific hairs with strong roots in the vascularised area to be the anchor hairs. At the base, she flattens a dot of titanium alloy, the size of a tiny nail head, that also contains some new, additional hairs. She puts in about 25 to 30 of these 'nano points', the scaffolding for the new hair. Then she builds up the new head of hair by fixing new strands between the existing hairs, one by one. 
Because the hair growth cycle is between three to six years, clients need a maintenance check-up three to four times a year to refix any anchoring hairs that have grown out. 'It doesn't matter if a client keeps losing more hair. I can adjust during check-ups,' says Amy. And your own hair can continue to grow normally between the additional hair.
In 1995, Amy invented Chemosoft, a similar procedure for help during chemotherapy. 'People often say the worst thing about cancer is losing their hair, maybe because it's the only exterior sign of their treatment,' she says. If your hair loss becomes total, you can still keep the new hair, as Amy created a way to fix the points of attachment using adhesive.
The result is strands that feels like your own, and that you can keep in until your biological hair has grown back. One client, Frances says: 'It's not just about vanity, for me. It was about being normal, living as normal a life as I could again and being able to look at myself without crying.'
As well as these two signature treatments, the clinic provides a full service for hair loss, including transplants. 'At Meshkati, we are able to solve hair loss at any stage. Of course, it's better if people come at an earlier stage,' says Amy. She has a lab at the clinic where she continues her research. She's developed a hair support supplement, Hair Full Cycle, with 21 ingredients. 'The idea was to work out what leads to disruption of the anagen (growing) phase of the hair and stabilise it.' Amy has also developed a new serum to stimulate hair growth, and two mesotherapy treatments that do the same; one is specifically for before and after hair transplants.
Currently, she's working with research scientists on a revolutionary piece of hair technology: a transplant that won't require nearly as much hair in the donor site. 'I'm so happy to do something that makes a difference to people,' she says.
Amy Meshkati's Guide to Hair Health
1. Use a mild shampoo that's free from harsh chemicals, including sodium laureth sulfate (SLS).
2. Aloe vera gel keeps sebum under control and soothes an itchy scalp. Rub aloe vera into your scalp and hair and let it penetrate your hair follicles. After 15-30 minutes, rinse with a mild shampoo. 
3. Protect your hair from UV, which can dry out your hair but also your scalp.
4. Eat food for healthy hair: eggs, green, leafy vegetables, citrus fruits, nuts and seeds, carrots, whole grains, soybeans, avocado, and cinnamon.