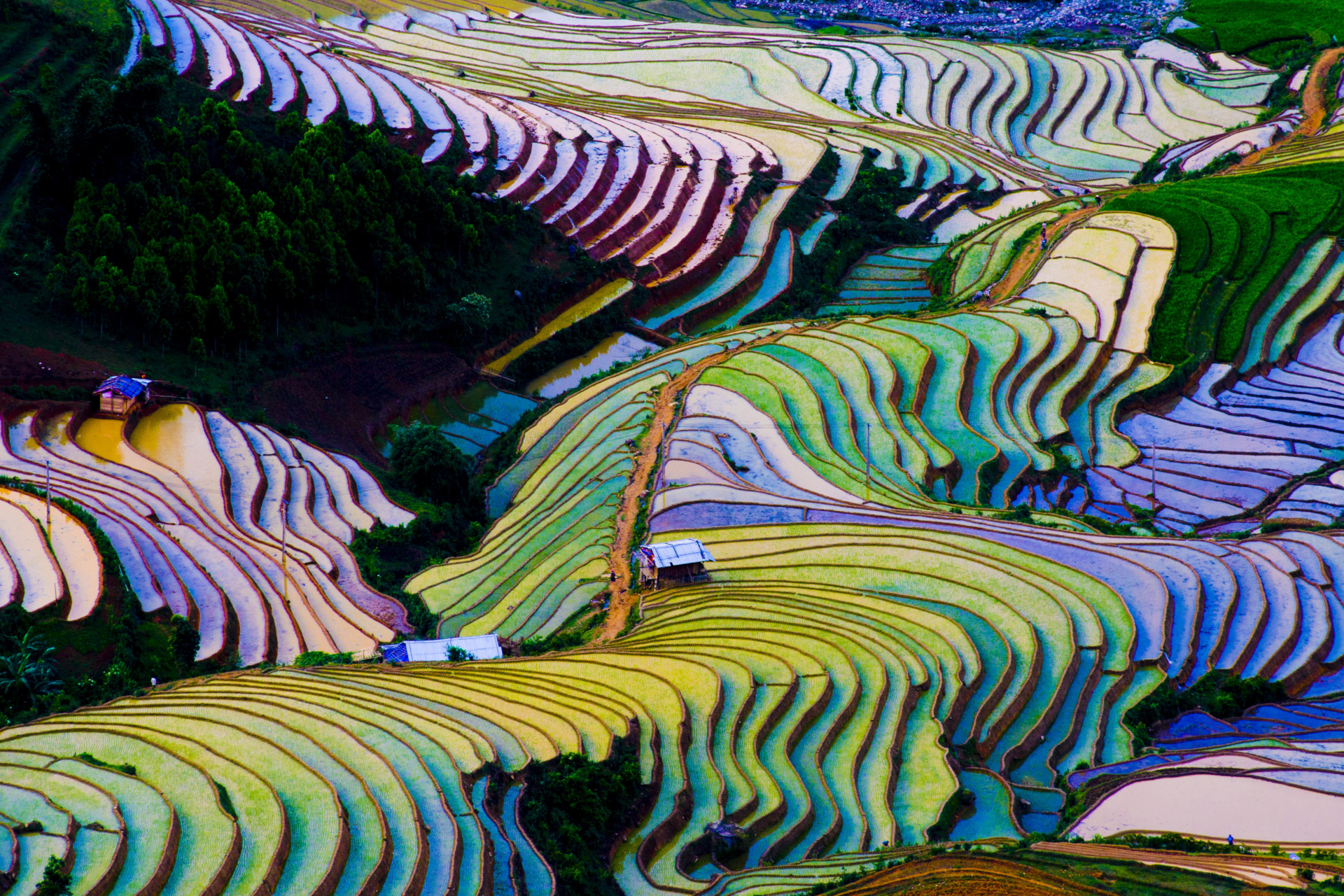 Rewild Our Earth: YSL Beauty Launches New Sustainability Initiative
---
'We are all connected to the natural world'
YSL Beauty is taking further steps in its journey to being a positively impactful beauty brand with its new project Rewild Our Earth.
Rewild Our Earth: YSL Beauty Launches New Sustainability Initiative
Earlier this month, internationally renowned luxury label YSL Beauty announced it would be partnering with NGO Re:wild on a new global program committed to making a positive impact on planet and people. The programme, titled Rewild Our Earth, aims to protect and restore 100,000 hectares of land by 2030 and safeguard areas of biodiversity where YSL Beauty's ingredients are sourced.
In recent years, YSL Beauty has been more actively working to reduce its impact on the environment and give back to the communities that inspire its products. In 2013, the brand launched the Ourika Community Gardens project in Morocco, where it has since worked on restoring at-risk environments and empowering local communities, and in 2021 it joined the UN Decade on Ecosystem Restoration.
Rewild Our Earth will see YSL Beauty work alongside world-renowned non-governmental organisation Re:wild to focus specifically on the launch of rewilding programs in priority areas. Known for its work across 188 conservation areas in 89 countries, Re:wild protects and restores biodiversity while helping to advance ecological restoration on a global scale.
The project will focus on four priority areas, with an approach to conserve in a way that will allow natural processes, repair damaged ecosystems and restore degraded landscapes. Or, as the brand says, 'to better let nature take care of itself'.
The priority areas include the Ourika Valley in Morocco, where the aim is to reverse the effects of desertification on a thousand hectares of land while re-empowering local communities; Haiti, where the brand will help re-establish primary forests (which have fallen to less than one percent in recent years); Madagascar, where over 400,000 trees will be planted to help rehabilitate biodiversity; and Indonesia, where land and over 350 species will be preserved in a biodiversity hotspot.
'At YSL Beauty, we believe in giving, not just taking; restoring, not just consuming; and most of all, empowering the world around us,' says Stephan Bezy, International General Manager of YSL Beauty. 'Today, the wild is in decline; at a time when more than one million species are on the brink of extinction and 75 per cent of all Earth's land areas have been degraded, this long-term project has the potential to help make a measurable impact. To put this philosophy into action, we have made a bold commitment to engage in the rewilding revolution. Our ambition, simply put, is to help leave the world wilder by 2030.'
Executive Vice President of Re:Wild, Penny Langhammer, added: 'As a global society, our livelihood and the health of our planet depends on the wild; we are all connected to the natural world. In order to fight climate change, we don't need to reinvent the planet, we just need to rewild it and create opportunities for our ecosystems to recover. Through this long-term collaboration with YSL Beauty, we will advance our efforts to protect and restore the Earth's most irreplaceable areas.'
Part of YSL Beauty's new Change the Rules, Change the Future platform, Rewild Our Earth joins the brand's other pillar projects Reduce Our Impact and Abuse Is Not Love. In its first ever sustainability report, the brand outlined the impact and aims of these three branches.
As part of its Reduce Our Impact pillar, YSL Beauty has announced its commitment 'to drastically reducing its environmental footprint' through the prioritisation of bio-based ingredients, recyclable and rechargeable materials, carbon-neutral factories and training its beauty teams in sustainability and social impact.
Abuse Is Not Love, a global programme to prevent and fight against intimate partner violence, provides prevention programming with non-profit partners in 20 countries. Over 130,000 people have so far been educated on the warning signs of abuse, with the aim that this number will reach two million by 2030.
You can find out more about YSL Beauty's projects at yslbeauty.co.uk
Featured image: Killian Pham, Unsplash
DISCOVER MORE
Where To Refill Your Beauty Products In London / How Green is Your Beauty Regime?