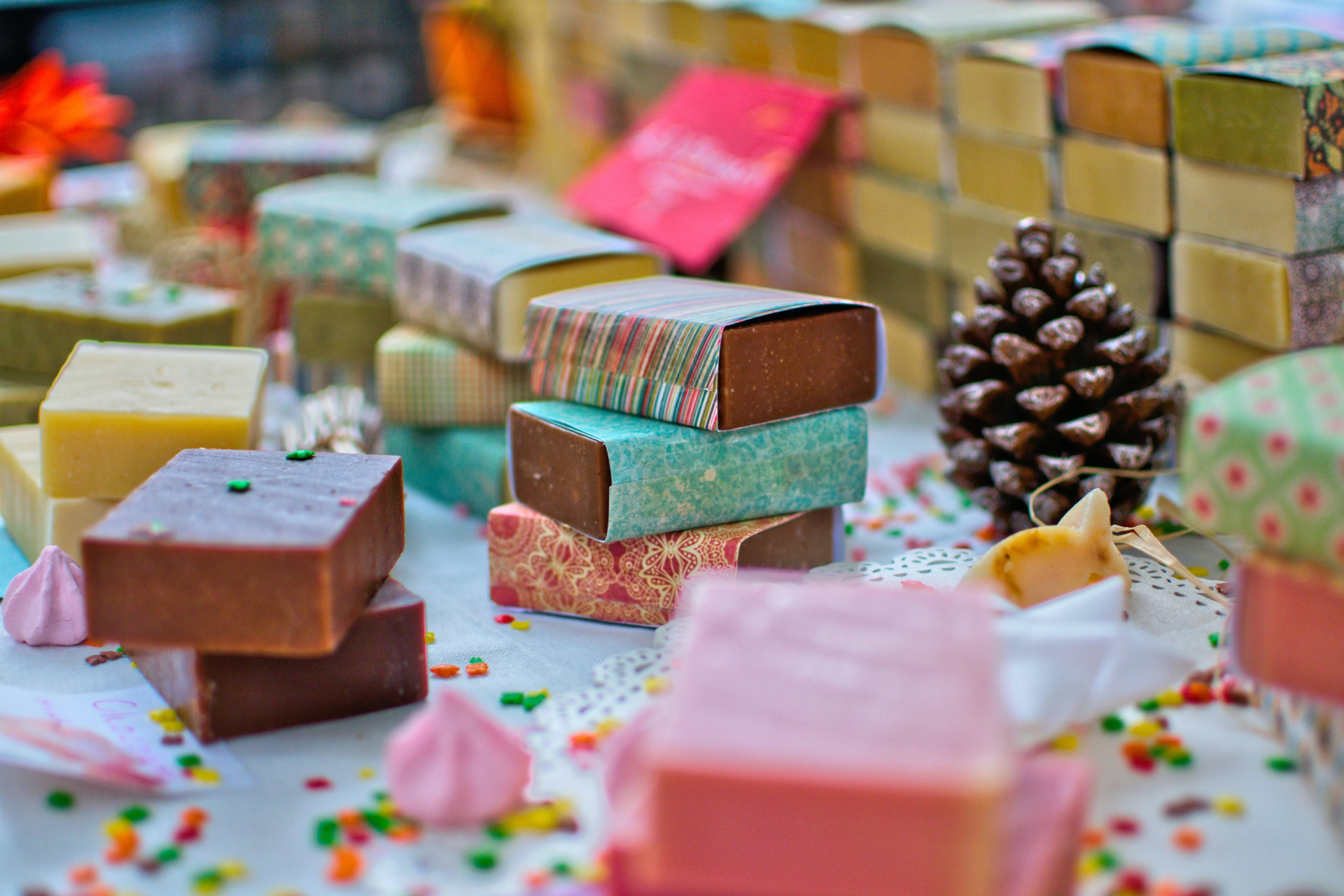 Where To Refill Your Beauty Products In London
(Re)fill it up and up and up...
We're picky when it comes to our beauty products – and rightly so. No two skin types, heads of hair or face shapes are the same. But when it comes to adopting a more eco-conscious beauty routine, we're often stuck for where to start. Kick things off where you started: at the shop. These are the best beauty refill stores in London…
The Best Beauty Refill Stores in London
Re:Store
Hackney's famed refill hotspot, Re:Store, is fast becoming a favourite for locals. The store, while boasting an impressive offering of foods and household items, also supplies its customers with a huge selection of bathroom, skin and hair products from similar-minded brands – think organic skincare specialists UpCircle and textural haircare brand Jim+Henry. Visit the store with containers at the ready (or order ahead of time for collection) and simply pay by the weight of each product.
Where? Hackney Downs Studios, 17 Amhurst Terrace, E8 2BT
EXPLORE: restorerefill.co.uk
The Body Shop
Beloved beauty high street chain The Body Shop has been directing its customers to refill stations since 2019, when it launched two refill concept stores for us to try. It now aims to have 159 stores in the UK and 500 globally by the end of 2022. Simply pick an aluminium bottle in store, fill it with your favourite shower gel, hair product or hand wash, clean out the bottle when you're done and bring it back for a refill. You can even find guides on how to clean your bottles and what impact your choice will have on the environment on The Body Shop's refill hub.
Where? See here for full list of locations in London
EXPLORE: thebodyshop.com
BYO
BYO (short for 'Bring Your Own') offers a long list of toiletries for conscious shoppers, stocking everything from face clays and moisturisers to shampoo, floss and razor blades. Working with the goal to inspire a zero waste culture, BYO – as the name suggests – encourages you to bring in your own containers and fill up on household essentials. Spot them in Tooting Market Tuesday through Sunday, and make sure to check out the full list of products for sale here.
Where? 21-23 Tooting High St, Tooting, London, SW17 0SN
EXPLORE: byo.london
Fin and Earth
If you're in East London, make sure to stop by plastic-free lifestyle store Fin and Earth to fill up on haircare products, soaps, bath salts and (if you fancy) aromatherapy candles. If you can't make it in person there's no need to worry; the shop has an online subscription service where you can regularly grab your favourite plastic-free products. Fin and Earth is also donating 1 per cent of its annual sales to support environmental, non-profit organisations like Coral Guardian, as part of its work with 1% for the Planet. Fin out more about Fin and Earth's charity projects here.
Where? 30 Shacklewell Lane, Dalston, London, E8 2EZ
EXPLORE: finandearth.com
Gather
Located just a five minute walk from Peckham Rye station, Gather is a refill store at the heart of its local community. Whether you need to stock up on body scrubs, bubble bath or reusable nail varnish pads, there's something for everyone. To top it off, almost all items available are organic. Gather will pop your items in whatever container you have at home (get creative) and send you on your way with a better outlook on life. You can find the full list of items available to purchase at Gather here.
Where? 121 Bellenden Road, Peckham, SE15 4QY
EXPLORE: wearegather.uk
Greener Habits Co
This vegan, plastic-free and sustainable home essentials shop is home to all manner of beauty products waiting to hit your empty containers. Alongside the array of foods available, customers can treat themselves to a selection of refillable body care products. The only ask? You bring along some dry and clean containers ready to be filled. If you don't have anything to spare, Greener Habits Co has set up a section in its shop dedicated to donated bottles and jars for other to use – and if that fails, the shop also sells a range of reusable bottles and cotton bags. Find out what's in store here.
Where? CRATE St James Street, London, E17 7FY
EXPLORE: greenerhabits.com
Featured image: Viktor Forgacs, Unsplash