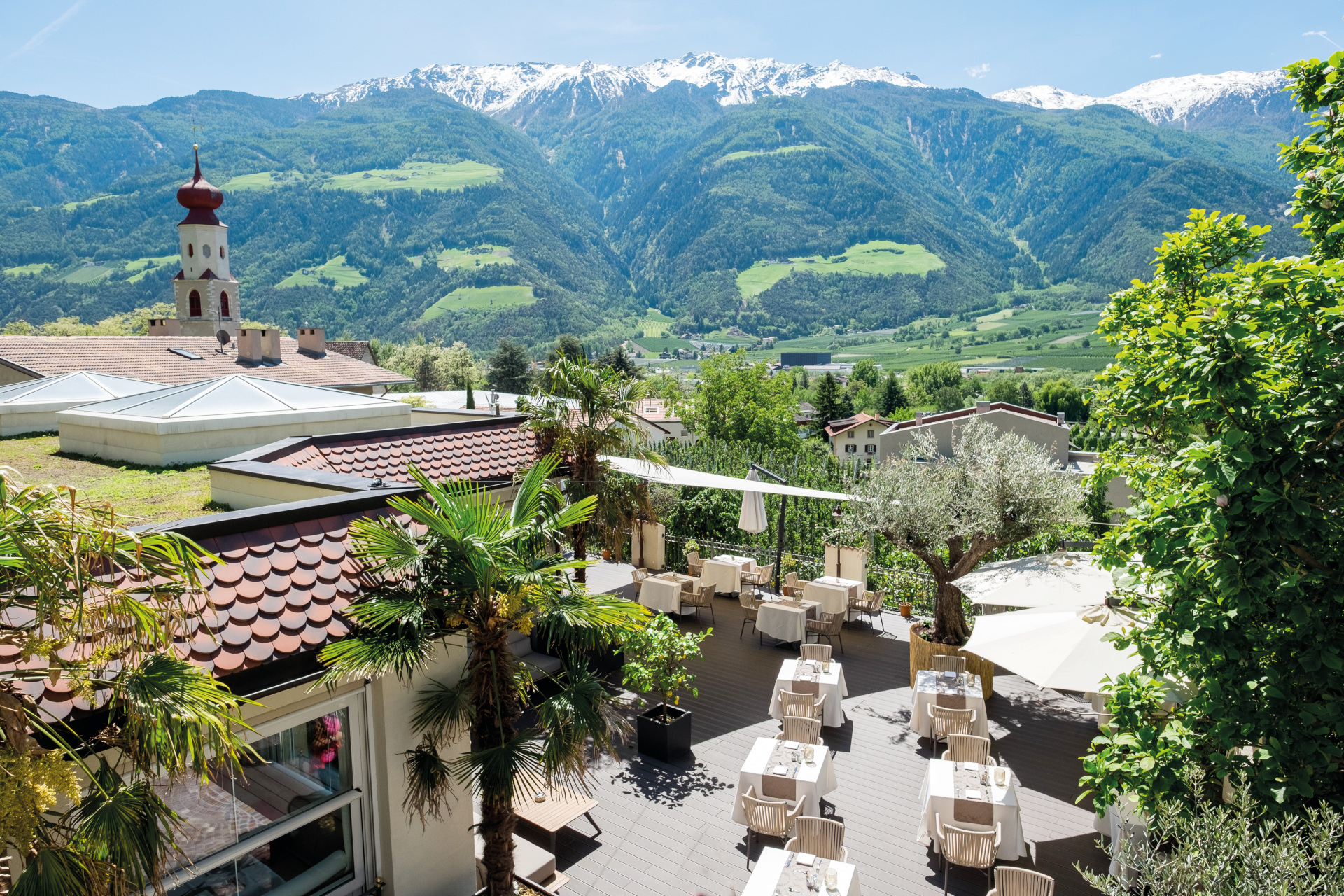 Spa Trek: Preidlhof, Italy
'The Preidlhof Way' comprises transformational rituals and retreats
The mantra at Preidlhof is nourish to flourish – and it works, finds Charlotte Metcalf
Buy the Jan/Feb '22 Issue here
Spa Trek: Preidlhof, Italy
There are moments when we all become overwhelmed. In mid-October, still grieving the death of a best friend plus a long, difficult work project and mortgage worries combined to create the perfect storm. I was functioning – just – but robotically and joylessly.
Preidlhof lies in the Italian South Tyrol on the sunny slope of a spectacular valley. It was already a beautiful, luxury hotel, when the Transformational Wellness Coach Patrizia Bortolin arrived in 2019 and entirely transformed the spa, earning it numerous awards. She has devised 'The Preidlhof Way', which now comprises transformational rituals and retreats, and for the first time, trauma is included in its wellness programmes.
The South Tyrolean mix of Italian and German culture is reflected in Preidlhof itself. First, Dr Angerer assessed my heart rate variability using the latest technology. With reassuring German precision, he diagnosed me as run down and desperately lacking sleep. Patrizia and her team then scooped me up with empathetic Italian warmth and designed my personal programme.
I experienced many of Preidlhof's healing treatments, like Chinese acupuncture and massage and an astonishingly invigorating 'Kneipp Experience'. My nerves were soothed by a Zen Shiatsu master, and I practised sleep and laughing yoga in a glass pavilion in a tranquil Japanese garden. I was taken on a long, glorious forest hike high in the mountains for a fire and herb ritual.
Meanwhile, my generous balcony, furnished with heaters and comfortable sun bed, was constantly bathed in warm sunlight. The food (and wine) is outstanding. Preidlhof boasts saunas, several pools, a rooftop Jacuzzi overlooking the mountains, and numerous sumptuously comfortable relaxation areas with roaring fires and glorious views. Your spirits will rise.
I had two 'Golden Flow' sessions with renowned healer Stefano Battaglia. Patrizia calls him 'the Shaman' and his combination of no-nonsense common sense and eerily accurate intuition, made me succumb to a state of euphoric, restorative stillness.
Patrizia's ethos is 'nourish to flourish', and she ensures her entire team makes you feel cherished and nurtured so you keep the constant fizz of anxiety and sense of dread at bay. After five nights I was glimpsing joy again and resolving to make some significant changes. Like most resolutions, mine have inevitably loosened, but I have come to terms with my friend's death and am no longer scared of what's ahead. In a word, Preidlhof was transformational.
BOOK IT
Healing Holidays offers a five-day Integrated Healing Retreat, from £2,419 per person sharing, including flights. healingholidays.com
Featured image: Wisthaler Photography
READ MORE
Slow & Steady: Wellness Trends for 2022 / Sabrina Bartlett On Wellness and Beauty Tips