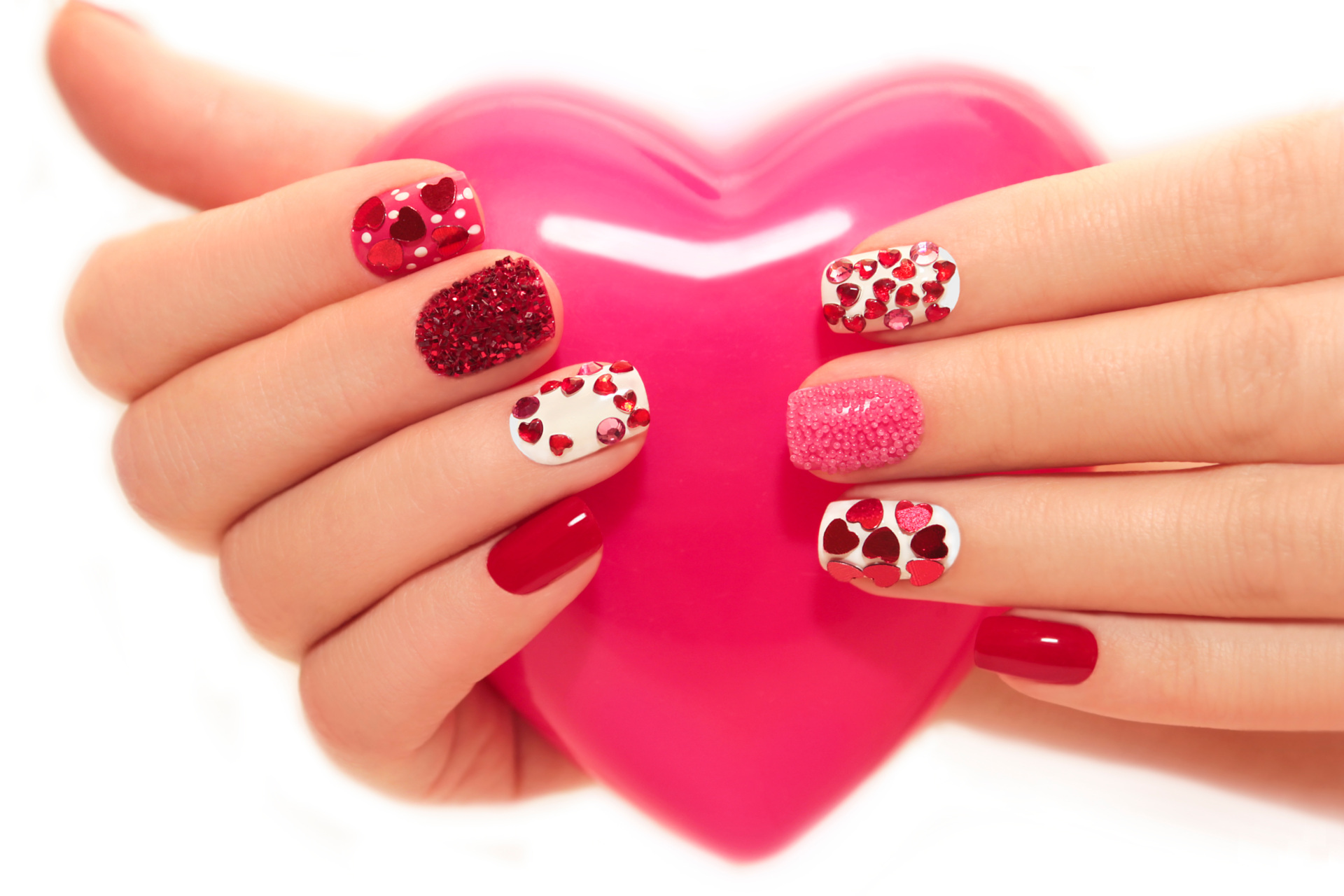 The Romantic Manicure: 10 Valentine's Day Nails Ideas To Try Now
---
Fall in love with these seasonal nail designs
Looking for the perfect set of nails for Valentine's Day? Lucky for you, we've rounded up plenty of ideas to get you started. Have a flick through, and be prepared to swoon…
Looking for the best place to get your nails done? Try these London salons for size
Valentine's Day Nails Inspiration
Flirty French
An upgrade from the classic French, this Valentine-ready design only needs to be applied to a couple of fingers to make a statement. After all, what says 'love' more than multi-coloured hearts?
View this post on Instagram
Barbiecore
You can't say pink and not think about Barbie (or her iconic fuchsia wardrobe). These glossy talons are a great way to channel your inner Barbie Girl, while celebrating the season of love.
View this post on Instagram
Queen Of Hearts
There's something very Alice In Wonderland about these nails (is it the chess checkerboards?), but that's what makes us love them even more.
View this post on Instagram
Colour Clash
These candy-coloured claws look good enough to eat, and perfectly demonstrate how well adjacent shades can work together. Simple, but effective – need we say more?
View this post on Instagram
Tiny Tickers
If minimalism is your best friend (or you simply don't have an outfit that goes with burgundy and hot pink), then these tiny black hearts might be right up your alley. Pair with pearly base for a nice contrast.
View this post on Instagram
Sassy Sweethearts
Something sweet (and slightly salty?) this way comes. While your typical tube of Love Hearts may come with cute messages for a loved one, these sweets are a little sassier – think 'NO', 'FU' and 'BYE' – making them ideal for those who don't take Valentine's too seriously.
View this post on Instagram
Gothcore Romance
Not a fan of bright pastels and hot pinks? Channel gothcore – the Wednesday Addams-approved style trend – with a monochrome colour palette (black is preferable in this case), a bold shape and minimal decoration.
View this post on Instagram
Multicoloured Hearts
If you're struggling to choose just one colour, why not pick them all? These multi-coloured hearts are a super cute way to celebrate the arrival of February 14, and can be combined by a matching French tip for an added pop of colour.
View this post on Instagram
Lovey-Dovey Lettering
Say 'I love you' with… nails? While a bit on the nose, this sweet design is an elegant take on the classic Valentine's nail – and it's most certainly a step up from the 'live, laugh, love' era. See how the team at Townhouse do it below.
View this post on Instagram
For The Anti-Romantic
And finally, one for all those not feeling the love this Valentine's Day. Slip in a sly rebuke for your ex (or for all those smug couples out there), hidden in the curves of these sweet red heart French tips. Here's to having the last laugh!
View this post on Instagram
Featured image: Getty Images