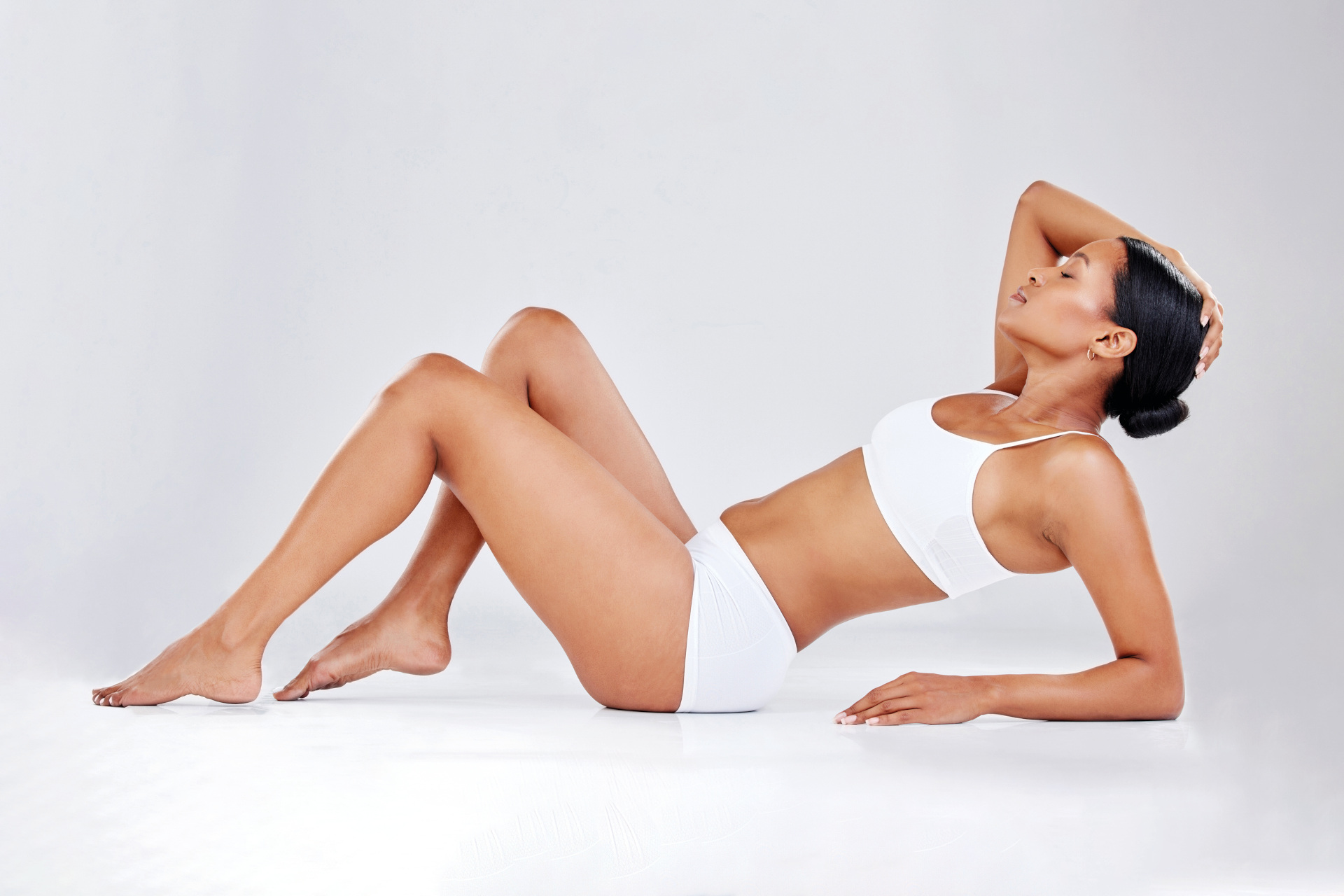 What Is Airsculpt Body Contouring?
...and should we all be doing it?
Efforts to tone up not getting you anywhere? If you're considering going down the tweakments route, then consider Airsculpt, the body contouring treatment without the aches and pains of liposuction. Here's what you need to know before booking your consultation, says Olivia Falcon.
Body Language: A Deep Dive Into Airsculpt
For the last ten years, Hollywood's A-list has been discreetly visiting US cosmetic surgeon Dr Aaron Rollins at his clinics in Beverly Hills and Miami, for Airsculpt, a super-precise body contouring treatment that removes unwanted body fat with minimum downtime or fuss. Now Airsculpt has arrived in the UK at the beautifully designed Elite Body Sculpture clinic on Harley Street – and the question is, how can it work for us civilians?
A move on from traditional liposuction, Dr Rollins struck on the idea of Airsculpt while brushing his teeth. 'I was using an electric toothbrush,' he explains, 'and noticed how much more efficiently it cleaned my teeth and I wondered if I could apply this spin technology to liposuction.' Dr Rollins, who has been performing body contouring procedures for over 15 years, says 'Liposuction is barbaric – it's basically a cheese grater on a stick, that scrapes away fat cells but in inexperienced hands can also grate on muscles and the dermis causing bleeding, bruising, pain and uneven results.'
Airsculpt, by comparison, uses a tiny canula that vibrates in a corkscrew motion about 1,000 times a minute, drilling tiny holes into the fat layer and gently sucking out fat cells, leaving all skin structures in place. It's ideal for people struggling to shift those fat pockets no amount of exercise can lift. It's also great for tightening loose skin as the speed of the drilling motion also creates heat which stimulates collagen and elastin which in turn tightens the skin in the vectors where the fat has been removed, effectively shrink wrapping the body.
Dr Rollins has also nixed the need for scalpels, needles or stitches and, rather than being sedated, the patient is awake throughout the procedure. The treatment areas are numbed using a needle-free jet injector, which pushes topical anaesthetic fluid through pores. Instead of cutting, a small two-millimetre-wide incision is created with a biopsy punch tool and a local anaesthetic solution is inserted through this entry point to numb the fat cells.
It heals naturally leaving a small mark the size of a freckle. Most patients return to work after 48 hours and must wear a compression garments, but can expect to see instant results that just get better with time, peaking around three months post-procedure.
Airsculpt can treat everything from double chins and bra rolls to bingo wings, flanks, thighs and ankles. The clinic also offers fat transfer treatments, repositioning the harvested fat into areas such as the breasts, buttocks or hips for a more hourglass silhouette. This is not about weight loss but more about reclaiming the contours you had before middle-aged bloat set in.
BOOK IT
From £7,000, uk.elitebodysculpture.com
Featured image: Getty Images