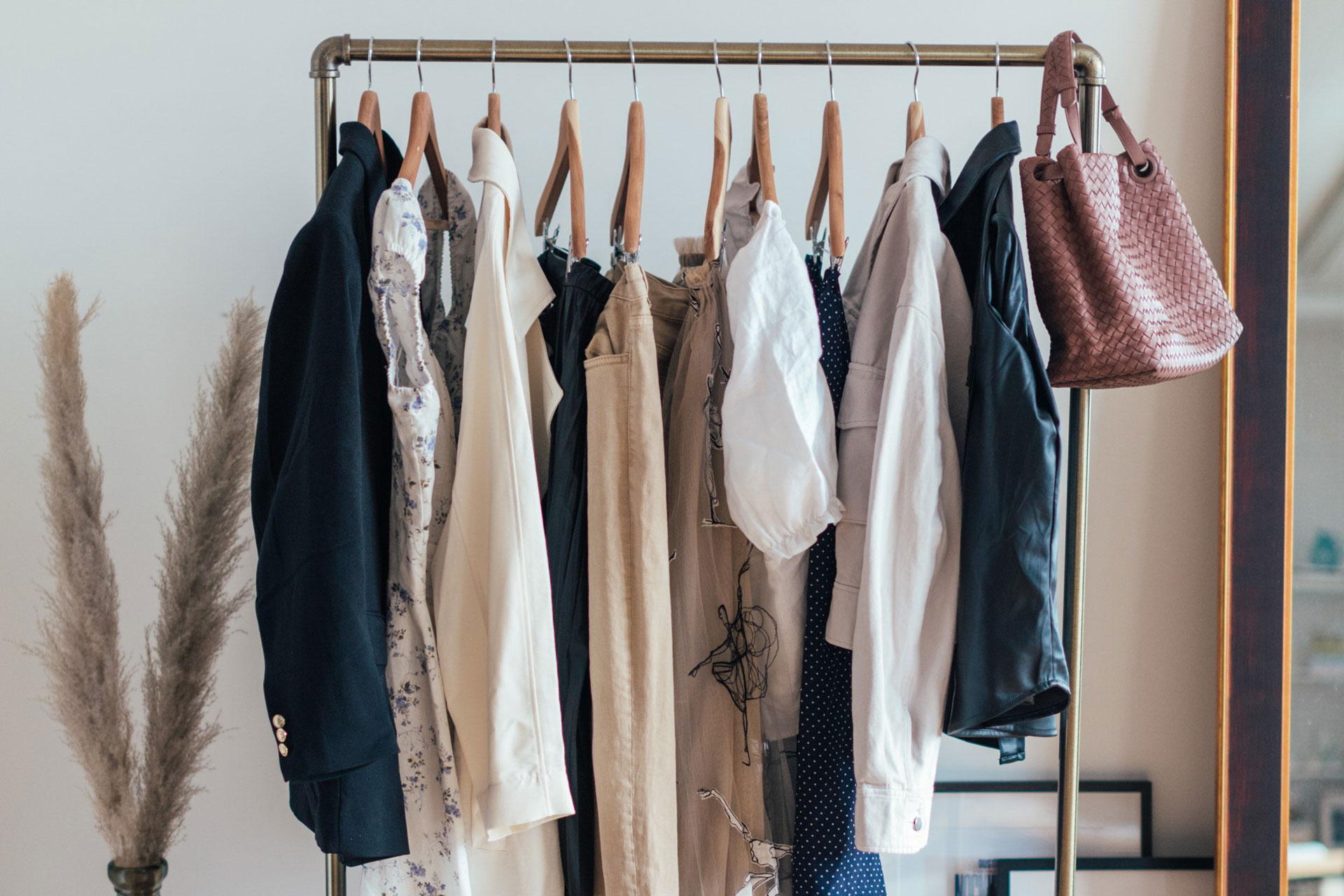 How to Detox Your Wardrobe
---
A step-by-step guide to your clothing renaissance
Are your cupboards stuffed with clothes you don't wear anymore? There's never been a better time to get ruthless with a wardrobe detox, says Nicole Smallwood
The C&TH Guide to Detoxing Your Wardrobe
Is it a struggle to find the clothes you're looking for in your wardrobe? Are you a hoarder with things that you've had for years and never worn? With all this extra time on our hands, it's a perfect opportunity to sift through what you have, choosing the classics to keep, rediscovering your wardrobe icons, recycling or repurposing the old and even making space for a couple of well-chosen new pieces.
A full wardrobe detox can often feel like a task so overwhelming that we regularly put it off, but think of the positive. Hangers will once again move freely on the rail, no longer will clothes be double or triple layered and you'll finally find that LBD you've been missing since A/W 2006. Being able to see what you actually have, recycling, giving to charity or putting some of your pieces on rental websites will help give you a fresh new look and have you ready for the new season ahead.
Step 1: Get Emptying
The only way to start this cleanse is to get everything out. Yes, empty those wardrobes, drawers, cupboards, boxes – everything you own needs to be out on top of your bed in plain view. This in itself can be frightening, but it will give you the motivation to sort, retain, discard and make room for the new.
Daily Shopping: The Luxury List
Step 2: Be Ruthless
When was the last time you wore that purple batwing top? Go full Marie Kondo on your wardrobe detox (if you haven't read her book, The Life Changing Magic of Tidying Up, order it now). This involves picking up each item, asking yourself, 'do I love this item?', 'when did I last wear it?', 'does it fit, or does it need mending or altering?'.
Be honest and split your clothes into piles accordingly; remember, it may not be the case that what suited you 10 years ago still suits you today.
Pile 1: Keep and put back in the wardrobe.
Pile 2: Store – classics you want to keep but won't be wearing right now.
Pile 3: Rent/Sale – things that don't suit or fit but are in good condition and earn you a bit of money. Great places for this include mywardrobehq.com, Hurr Collective, byrotation.com and The Endless Wardrobe.
Pile 4: Charity – give to your favourite charity.
Pile 5: Bin – discoloured, moth-eaten and seen better days.
Step 3: Bag and Tag
As we can't drop our surplus/unwanted items to charity at the moment, just bag up and label items in advance to be given to charity, rent to bin when you can. The 'Store' pile can be put into vacuum packs, which are much easier to store and also keep the moths away, while the 'Keep' pile can be filtered back into your wardrobe.
Step 4: Get Organised
This is the fun bit: here are some great tips for making your wardrobe easier to view.
Face all the hangers in the same direction
Group items in your wardrobe by similarity rather than colour (when you have a lot of all one colour it's difficult to see what you have, especially in black).
Try rolling your items rather than stacking in piles as it makes things much easier to find. Divide open wardrobes with extra shelves or boxes which you label; we suggest The White Company's Storage Cubes.
Put shoes in boxes; take a picture of the shoes and stick it on the end of the box, making tracking down the right pair far easier.
Step 5: New Purchases
The golden rule with new purchases is to avoid going crazy and filling all the space you have just created through your wardrobe detox with pieces that aren't perfect for you. Choose pieces you love that will see you through several seasons at least, which support ethical practices and, where possible, use natural and organic materials.
Timeless Seasonal Must-Buys