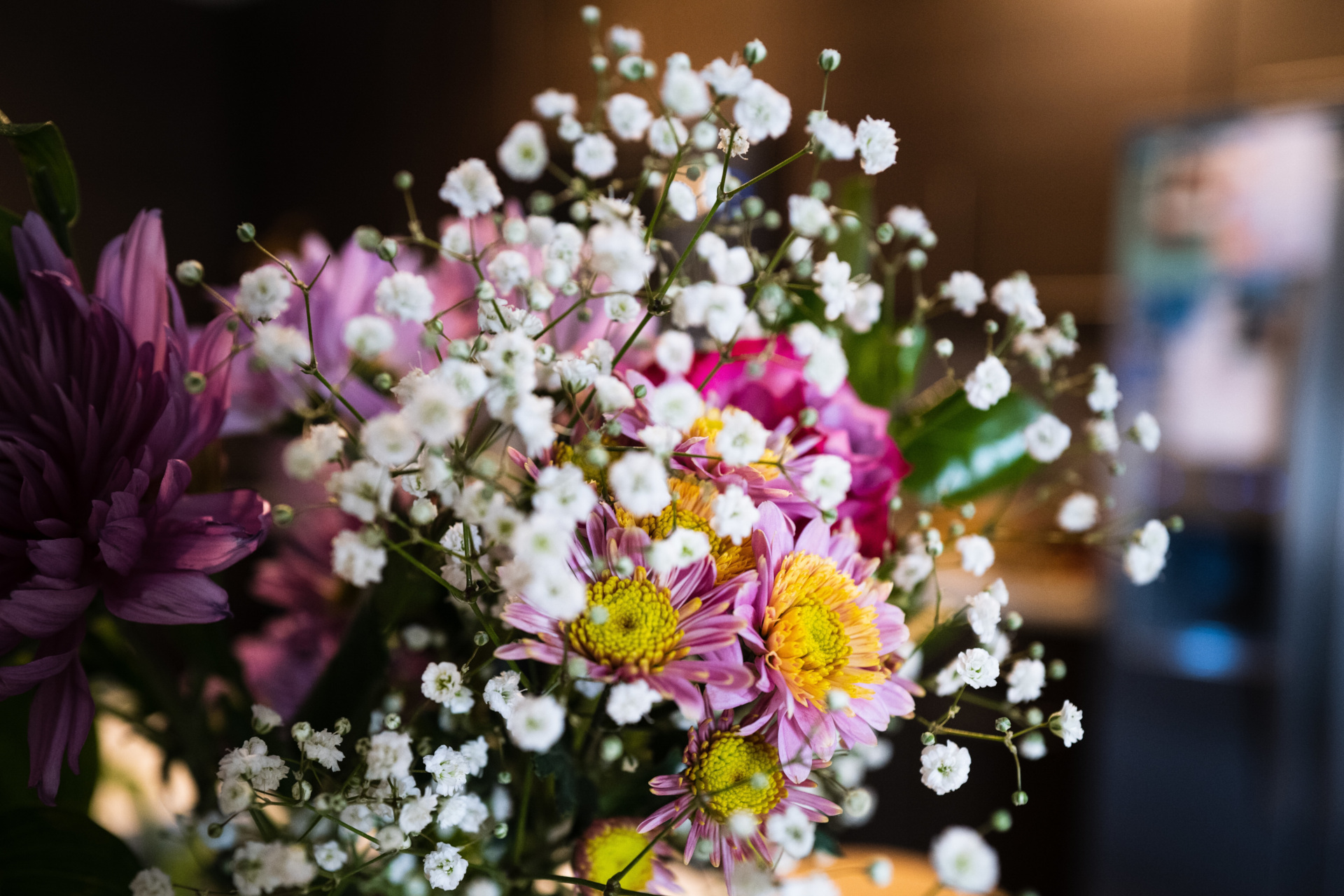 How To Forage The Perfect Valentine's Day Bouquet
---
Seasonal stems make the perfect gift
Trying to find the perfect gift for your loved one this Valentine's Day? If you're looking for something a little more eco-conscious (and wallet-friendly), then try stepping up the traditional bundle of roses with our guide to foraging the perfect Valentine's Day bouquet. We take our advice from British ceramics brand Burleigh Pottery, as they talk us through when and where to forage for flowers at this time of year – and how best to display what you find.
The Best Foraging Courses in the UK
How To Forage The Perfect Valentine's Day Bouquet
Choose a time to forage
The time that you choose to forage will make a difference when it comes to how the flowers look. Try to look in your garden for flowers in the morning, before the sun gets too hot (though this is less of a problem during the winter in the UK). In the morning, plants will be at their most hydrated, so putting them straight into a glass or vase of cold water will keep them looking fresh. If you wait until later in the day, you might notice the flowers wilting a little more, and they won't last quite as long as those picked when they are fresher.
Look for wild patches
Wild flowers will flourish in the wilder corners of your garden where you might have forgotten to do the weeding. These places will have patches of more wild ground where plants have been left to grow, and you should find a variety of flowers thriving in these environments when left to themselves. Overgrown plants and bushes are particularly good for foraging – and you'll likely have planned to cut these areas back anyway, so really you'll be doing yourself a favour. More invasive plants like lemon balm and wild honeysuckle can be excellent, fragrant additions to a romantic bouquet.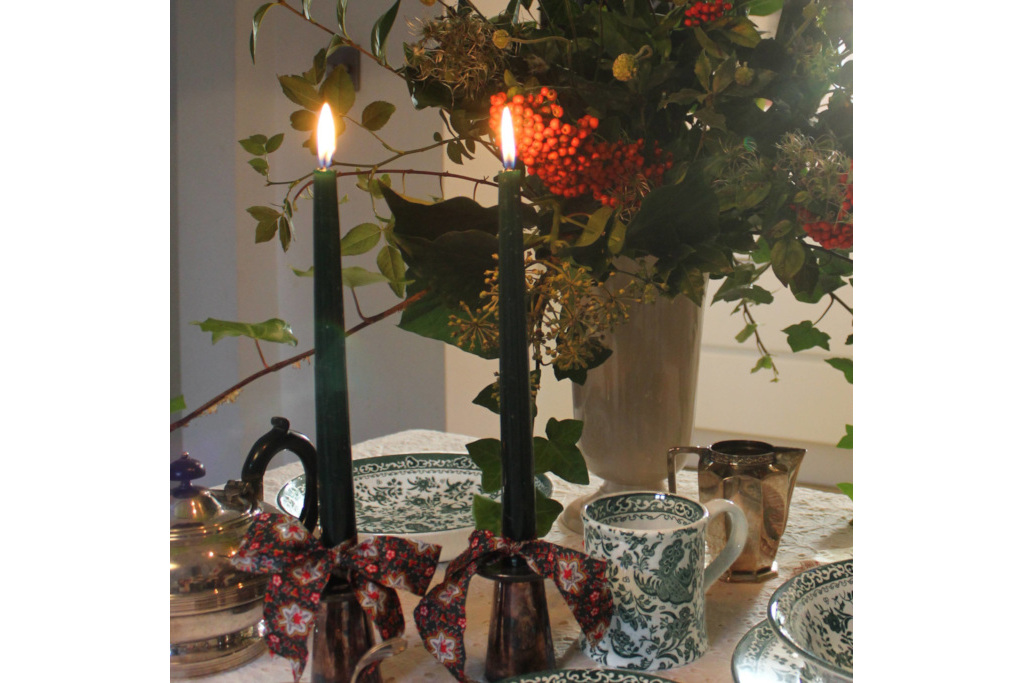 Cut your flowers properly
Once you've found flowers that you like, you can cut them. But there is a right way do this. You should use a sharp blade, as a blunt one will make cutting more difficult and could mean you end up damaging the stems. Make your cut after a growth point (a leaf, flower or stem) so that the plant can regenerate easily when you take away a piece of it, and can continue to bloom in the future. You can also choose where to cut the plants based on what kind of arrangement you want – picking a plant that has buds will mean you get to watch the flowers open gradually, and picking stems that are curved or angled will create an interesting composition when arranging.
Look for seasonal blooms
Before you go out on your foraging trip, it's useful to know what flowers you'll be looking for so that you can easily spot them when you're out and about. These are the current seasonal plants you could place in your bouquet:
Mallow
Snowdrop
Daffodils
Winter aconite
Primrose
Spring crocus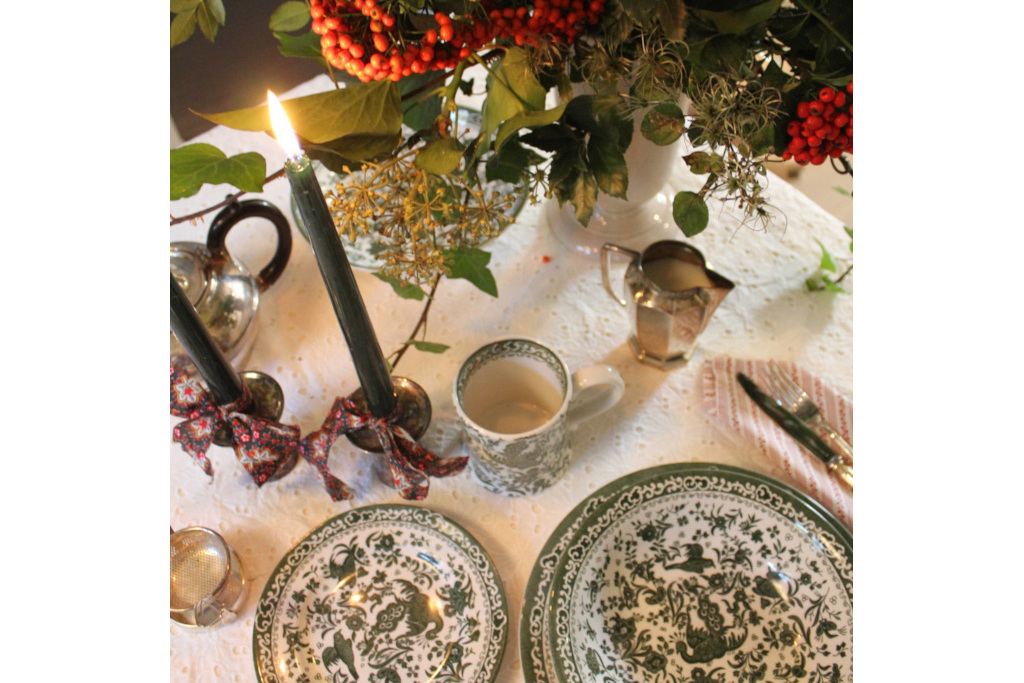 Arrange your flowers
Once you've collected your flowers, it's time to arrange them into a beautiful bouquet. Find a ceramic vase or jug to really show off the plants, and spend time creating a display that you're happy with. You can also choose a colour for your vase that coordinates with the flowers you've collected, and this opens up the option to give the vase itself to your partner as part of your Valentine's Day present. Another thing to bear in mind when arranging is height, as it often looks more visually interesting when the flowers in your bouquet are a variety of heights, so that when they are all put together they'll create a nice shape.
'Creating your own bouquet can be a lovely project and a way to create a truly romantic gesture on Valentine's Day,' says Kate Cartwright, Brand Marketing Manager at Burleigh Pottery. 'To make it more personal, you could even include a small tag with a note addressing it to your partner, or include their favourite plants and flowers in your arrangement.
'Finding the perfect vase to display your flowers can really make the gift feel polished. A good way to create a romantic, rustic look is to use a jug as a vase. This will complement the home-made, artisanal element of your bouquet, and afterwards it can be used or put on display to be remembered for years to come.
'Make sure to have fun with foraging, too. Think of the things you've been growing in your garden throughout the year, and what might make a beautiful bouquet for a special occasion.'
EXPLORE
You can keep up to date with Burleigh via its website, burleigh.co.uk
Images courtesy of Burleigh
Featured image: Ravi Palwe, Unsplash