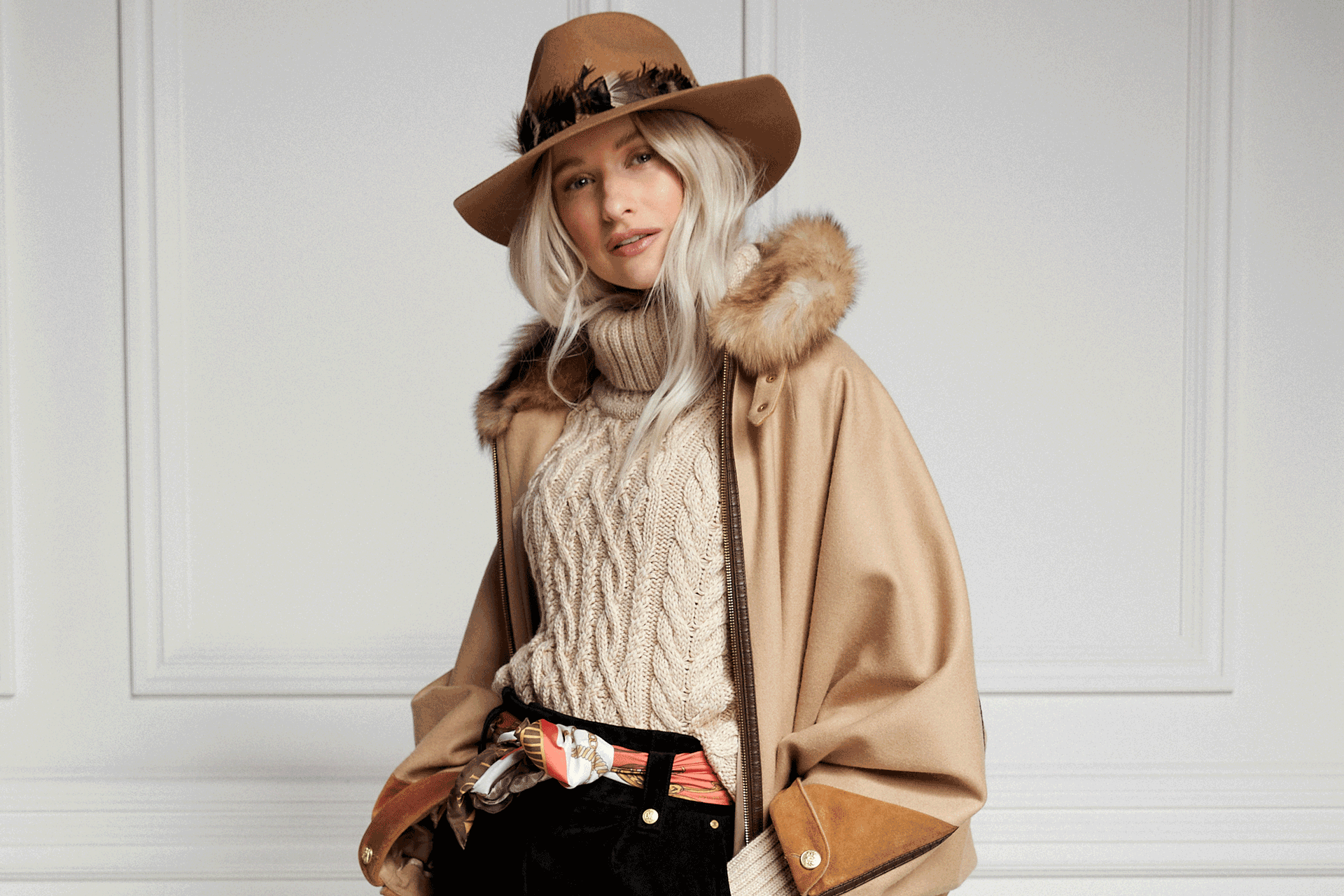 AW20 Styling with Victoria Magrath & Holland Cooper
A sneak peek at the author and Instagram sensation's new Holland Cooper collection edit
Renowned for her voguish aesthetic and big-time brand partnerships, not to mention her style-centred bestselling book 'The New Fashion Rules', Victoria Magrath – a.k.a @inthefrow – certainly knows how to style the seasons. This autumn, she's teamed up with luxury British brand Holland Cooper to style the label's latest A/W collection; a sophisticated compilation of seasonal essentials comprising of camel hues, houndstooth prints, velour, and heritage designs. We caught up with the trailblazing fashion and beauty blogger to discover her favourite looks from the upcoming collection, plus her staycation hotspots and hopes for 2021.
Q&A with Victoria Magrath
What's your favourite look from the collection and why?
It's hard to narrow down my favourite looks from the Holland Cooper Collection to just one! I love pairing a classic Holland Cooper houndstooth knit with a pair of Jodhpur Jeans and the matching Full Length Marlborough Trench Coat in houndstooth for a city chic look that is both comfortable, flattering to a woman's form and chic. That being said, my favourite look from the edit is the Silk V Neck Blouse in Emerald, paired with a high waisted peg trouser and the Full Length Trench Coat in green/blue tartan, it's the perfect look as the seasons turn and we welcome the autumn in all its cosiness.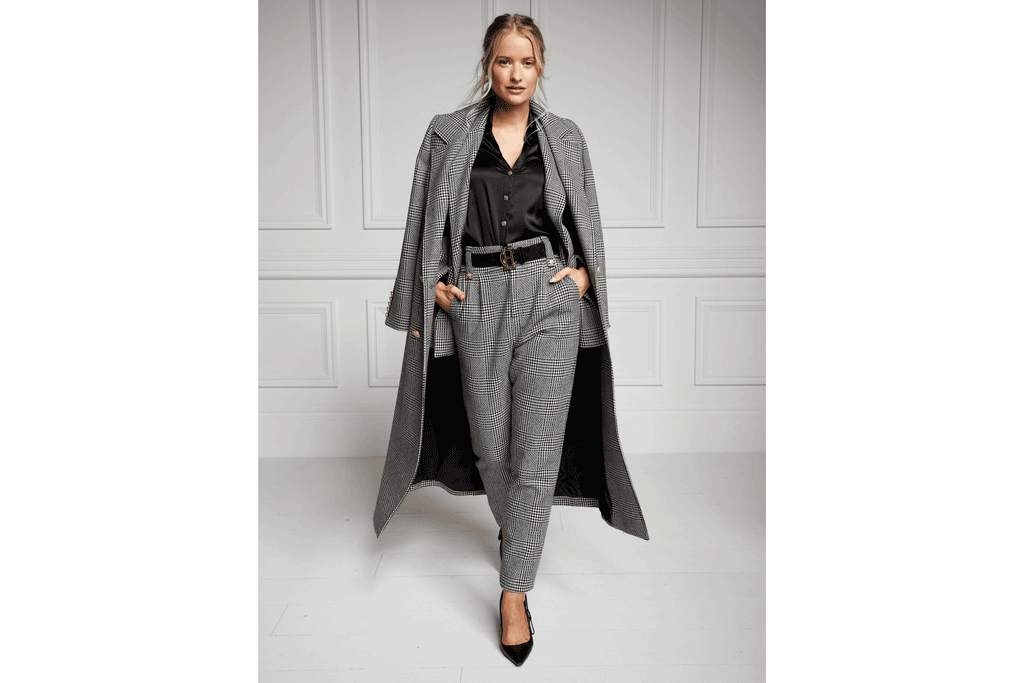 What are your Autumn/Winter style essentials?
Knits, knits, knits. Everyone who knows me knows how much I love my knitwear. You cannot beat a gorgeous Heritage Knit Jumper, my favourite from the collection is the Argyle in Black. Team it with a pair of Jodhpur Jeans and chunky boots for a casual look or dress it up with a Tailored Short and high knee boot. Aside from knitwear, a good camel coat is an autumn/winter essential that I cannot go without, it's a classic staple and fabulous investment piece!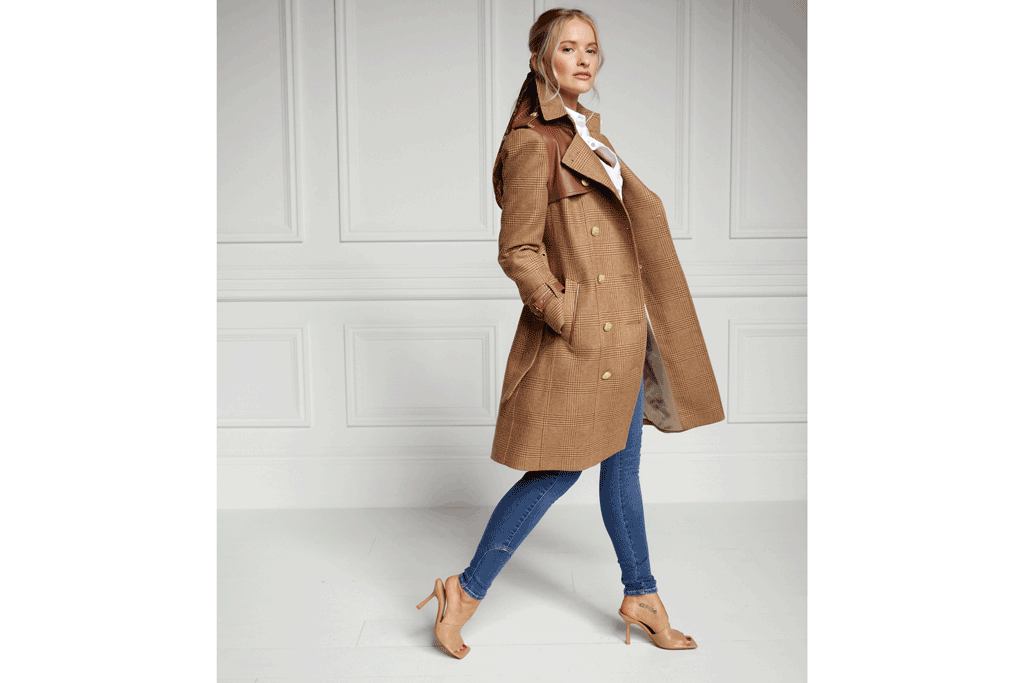 What will you be pairing your Holland Cooper heritage pieces with this season?
One of the best things about [Holland Cooper founder] Jade's designs is that they are incredibly wearable, they are made for real women who want to look chic, smart, comfortable and put together. You can take three pieces and within an instant, have an outfit that looks like it has taken a team of stylists to curate. My favourite pieces from the Heritage Collection are the navy and deep forest green Marlborough Trench Coat in Tartan. It is a hero piece for me!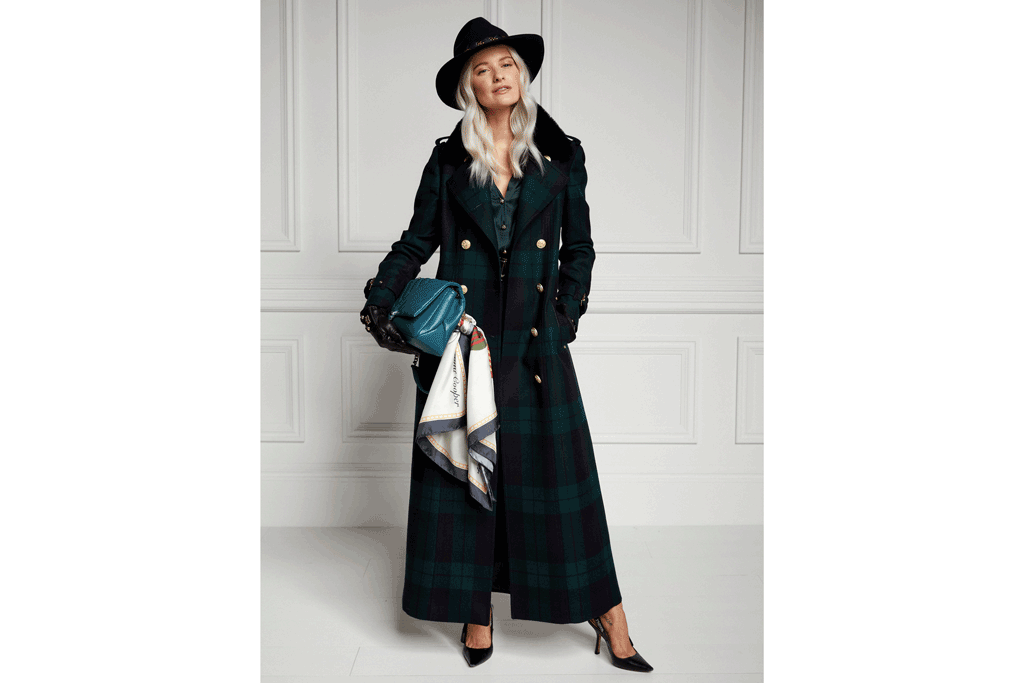 Which trends are you most looking forward to trying this season?
This season I shall be dipping my toe into the chunky boot trend, I love how they give a tailored look an edge. Another trend I am in love with is using silk scarves as a hair accessory, they make the simplest of hairstyles look instantly chic. Just pull your hair into a low bun or pony and tie the silk scarf around your bobble, allowing the ends to fall onto the shoulders to show off the gorgeous printed design.
What do you look forward to most about autumn and winter?
Layering! It's my favourite season for fashion. I love bundling up in my favourite knit, trench and scarf and heading out for a walk with my husband, ending at the pub for a cosy drink in front of an open fire. Pure bliss.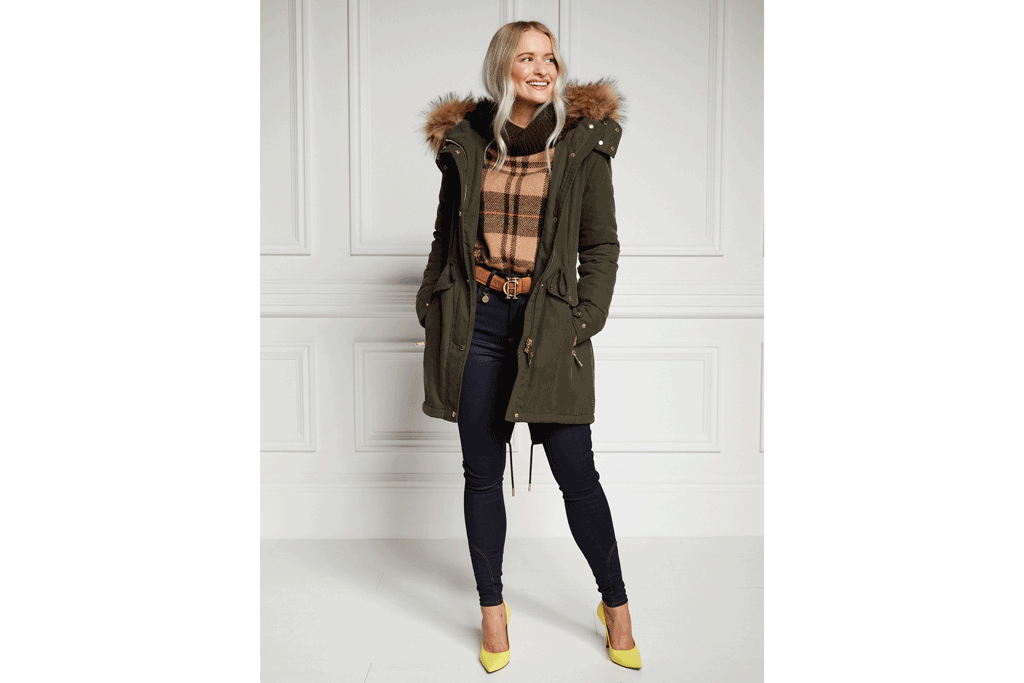 How did you find working from home during lockdown?
When lockdown was first introduced, I like everyone else, sought comfort and reached for my loungewear. As time went on and our futures remained unpredictable, I started to realise the importance of getting up every day, getting myself dressed, with a fresh face of makeup and sat at my computer, ready to take on the day. Routine has become my saving grace!
What's the most important thing you learnt during lockdown?
The importance of togetherness. We have collectively lived through a time of strife for our shared planet. Covid-19 thrust our world into gaining perspective, clarity, understanding and encouraged us to learn together. It is the idea of togetherness that has kept me going! We have one planet and we are all in this together, it is our duty to treasure our collective communities and look after one another.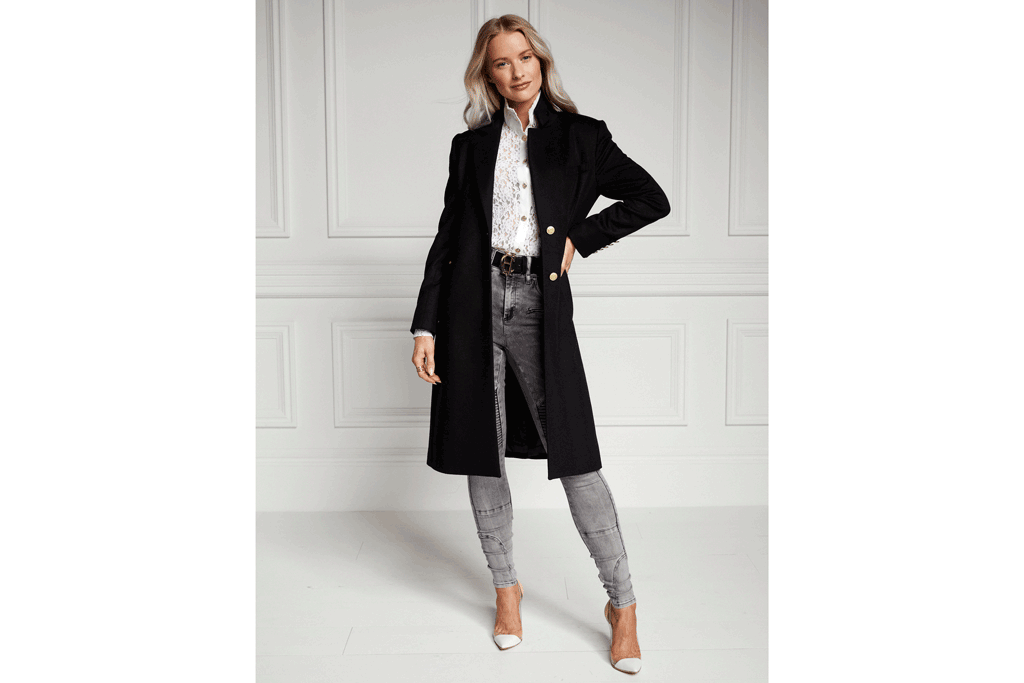 Where's your favourite place to visit in the UK?
I spent a lot of time in the Lake District as a child and recently got to relive some past memories with my brother near Keswick. We had the most glorious weather, hiking along the hillside and kayaking on Derwentwater. It was so relaxing and such a glorious part of the UK to visit.
Where are you planning on travelling to next, and what will you be taking with you?
Like most, my travel plans have been put on hold for this year. I shall be spending the remainder of the year taking staycations where I can, I have a trip to the Cotswolds planned for November and shall be packing all of my Holland Cooper Essentials. No trip within the UK is complete without a selection of Holland Cooper Marlborough Trench Coats and a Trilby Hat in camel!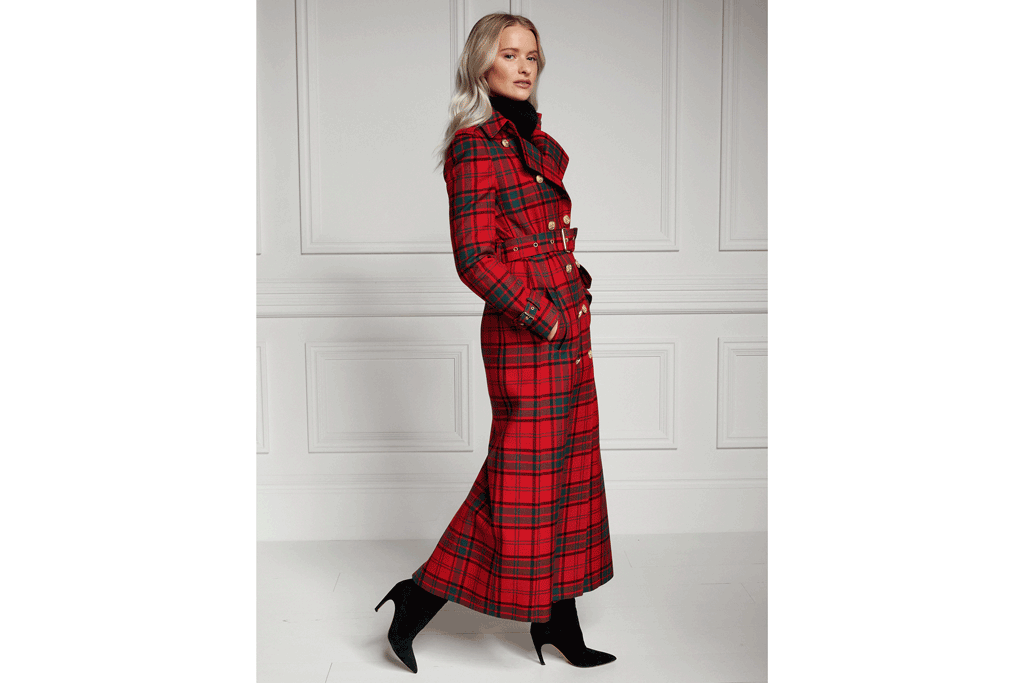 What are your hopes for 2021?
I hope that the world will start to heal itself after what has been an incredibly tough year. It would be wonderful to see people be kind to one another, enjoying their lives without judgement and fear.
The Holland Cooper x Victoria Magrath edit launches on 22nd October 2020. Visit hollandcooper.com to shop the looks.
READ MORE: Autumn Walks: The Best Waterproof Boots / The C&TH Country Style Edit / Weekender Style: What To Pack For Your Next Trip