Jade Holland Cooper, founder of Holland Cooper, the label inspired by the British countryside, makes sure she gets plenty of fresh air and dresses as if she was going to the office IRL
My Style: Jade Holland Cooper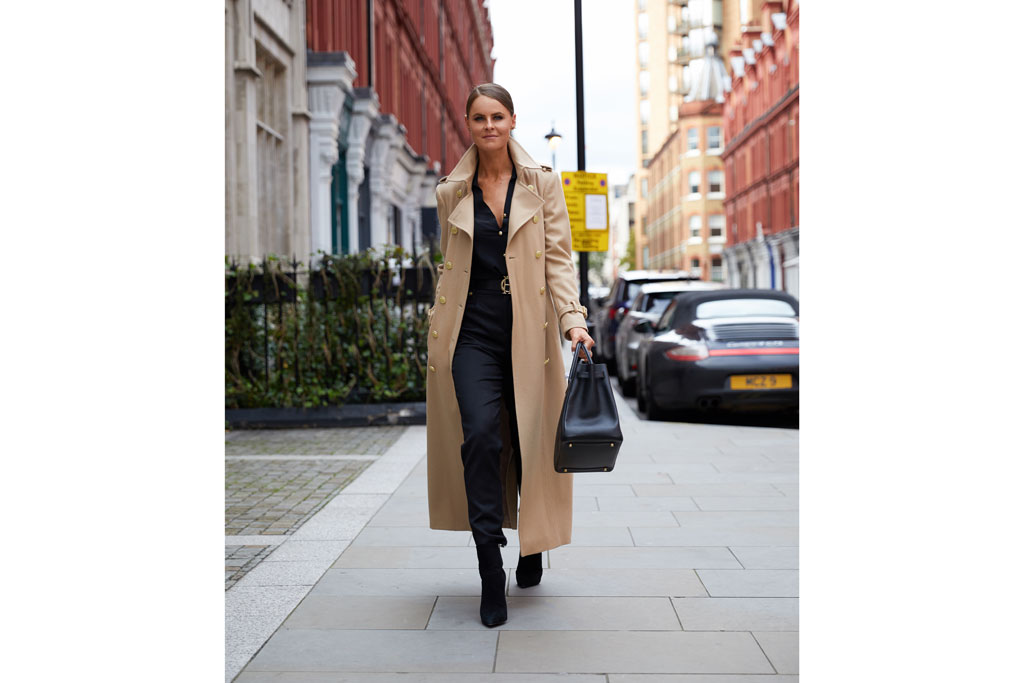 What was your inspiration or theme behind your current S/S '20 collection?
This season for spring there is a nod to the Riviera, wide-rimmed sun hats and white linen suits are complemented by our forever in fashion classics. I have also included a selection of relaxed separates which are wardrobe staples, tees and sleeveless knits in a variety of colours, as well as a couple of bodysuits all perfect for styling up or down, in or out.
What are your favourite pieces from the collection?
This season I am particularly loving the shirting, it's simple and understated but you feel chic and smart. They're perfect worn with a biker jacket and jeans from day to night. We've also recently released a new longline blazer which I adore and is a perfect piece to dress up any outfit.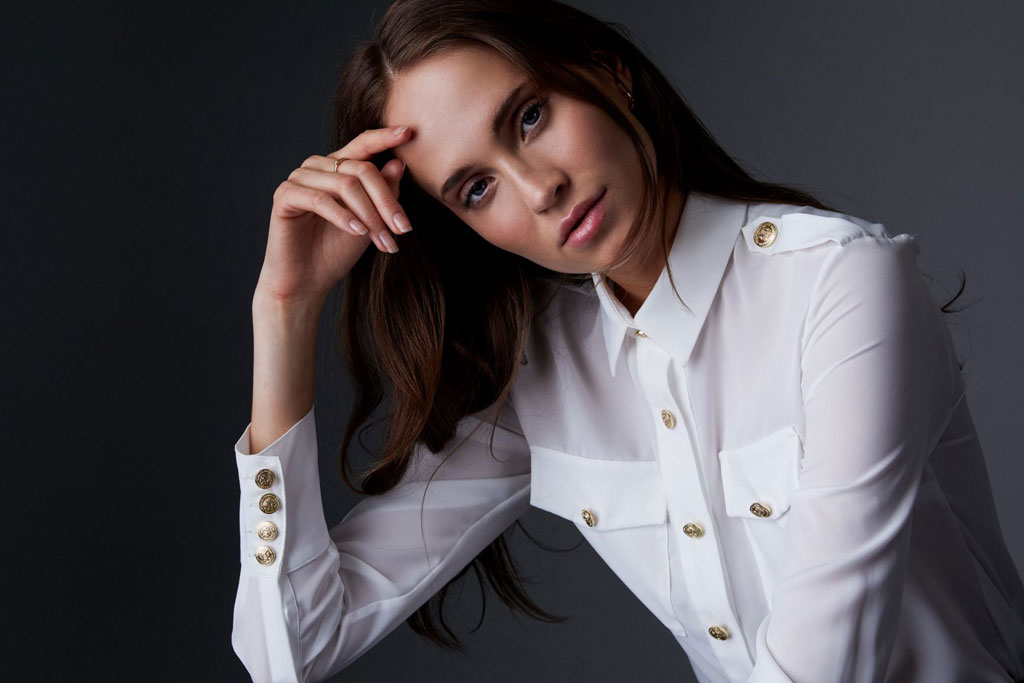 What can we expect to see from you for A/W '20?
Loads of exciting new heritage tailored items, a new classic wrap coat, alongside our timeless classics in lots of new wools and tweeds. We have a range of stunning new British made tailored pieces in our classic timeless shapes, as well as some new cuts that I think people are going to love.
Do you have a muse?
My mother, she is immensely stylish.
Whose style do you really admire?
I find lots of so many women stylish, in many different ways. Favourites include Anna Wintour, Amal Cooney, Olivia Palermo and the Duchess of Cambridge.
As you're working from home, what is your daily uniform?
I am getting up and ready everyday as I usually would, so I am still wearing my favourite Holland Cooper pieces including the sleeveless knits and the tees, paired with our jeans, that are not only smart but immensely comfortable.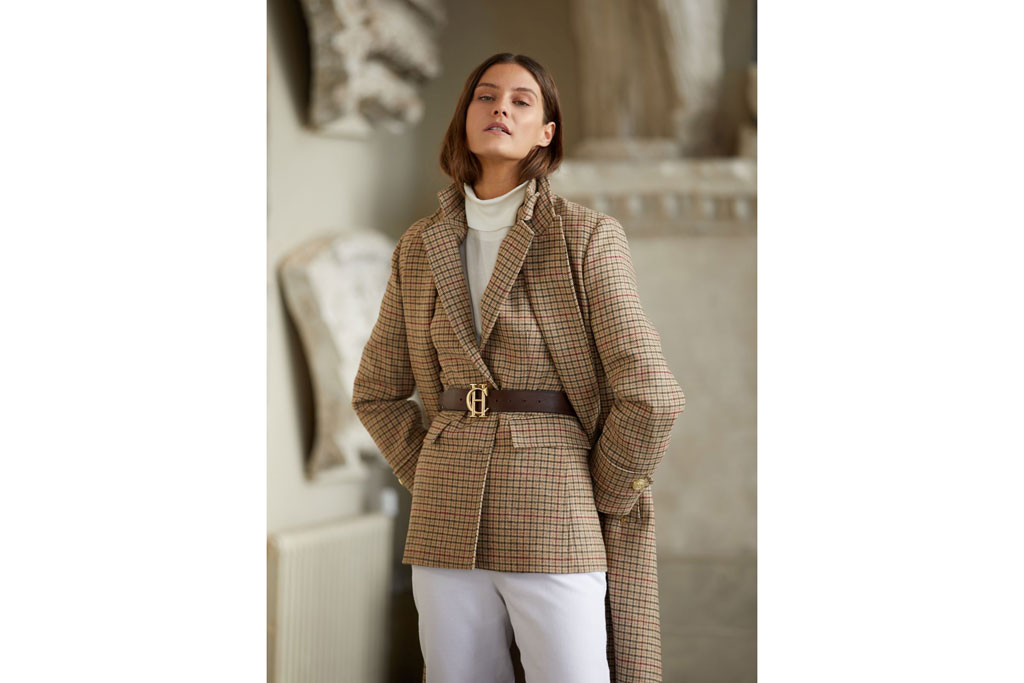 Do you have any words of wisdom for working from home?
I work in an area with great light which I think is so important. I have scheduled Zoom meetings throughout the day, keeping my schedule strict and organised as I would in the office. Take breaks, enjoy the fresh air and exercise when you can, this will help your morale too!
What outfit is making you feel your best self at the moment?
Getting dressed in outfits that I would usually wear definitely makes me feel good and put together – my favourite outfit at the moment is probably a bodysuit and jeans as it's simple, comfortable and looks great.
What have you rediscovered in your wardrobe?
My wardrobe is very organised by colour, style and season, so I rarely re-discover.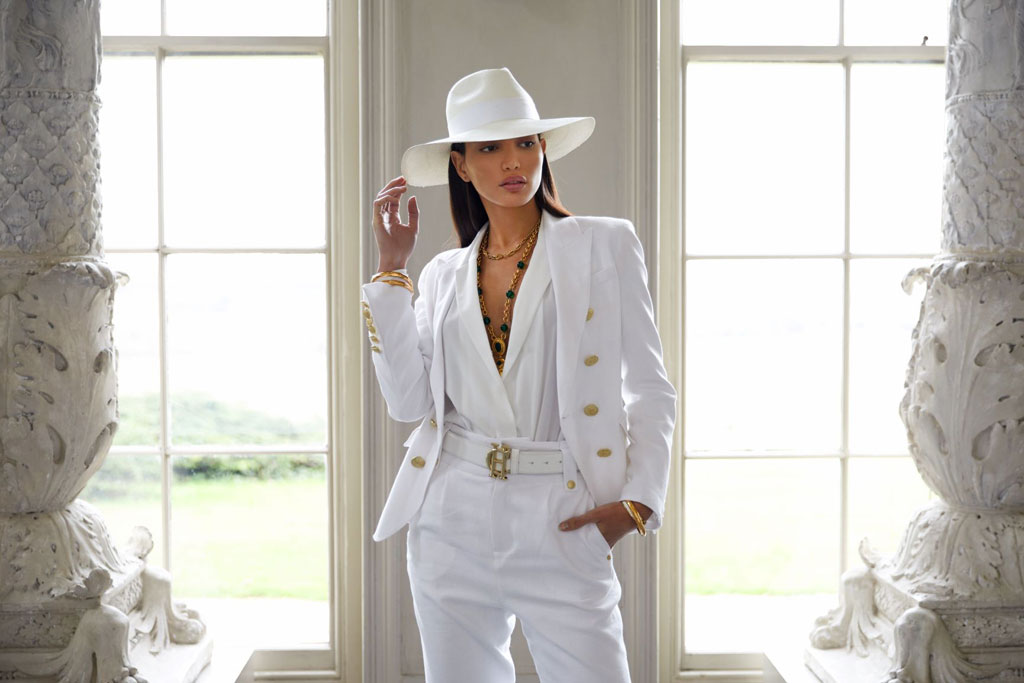 Power dressing: what outfit makes you feel like you can conquer the world?
A pair of killer heels, I have a passion for Louboutins.
Has being at home made you think about the way you buy or consume products?
I have always been crazy about Instagram, even more so now, I love spending time watching Tik Toks, YouTube and Pinterest which are all great for shopping and inspiration!
Three items that would really pick you up if they were delivered to your door?
Flowers, art books and an extravagant bottle of wine to share with my husband, Julian.
What are you wearing for your daily exercise?
I have been wearing some of our equestrian pieces including the base layers and leggings which are just perfect for yoga or tennis, I try to practice every day while I'm at home.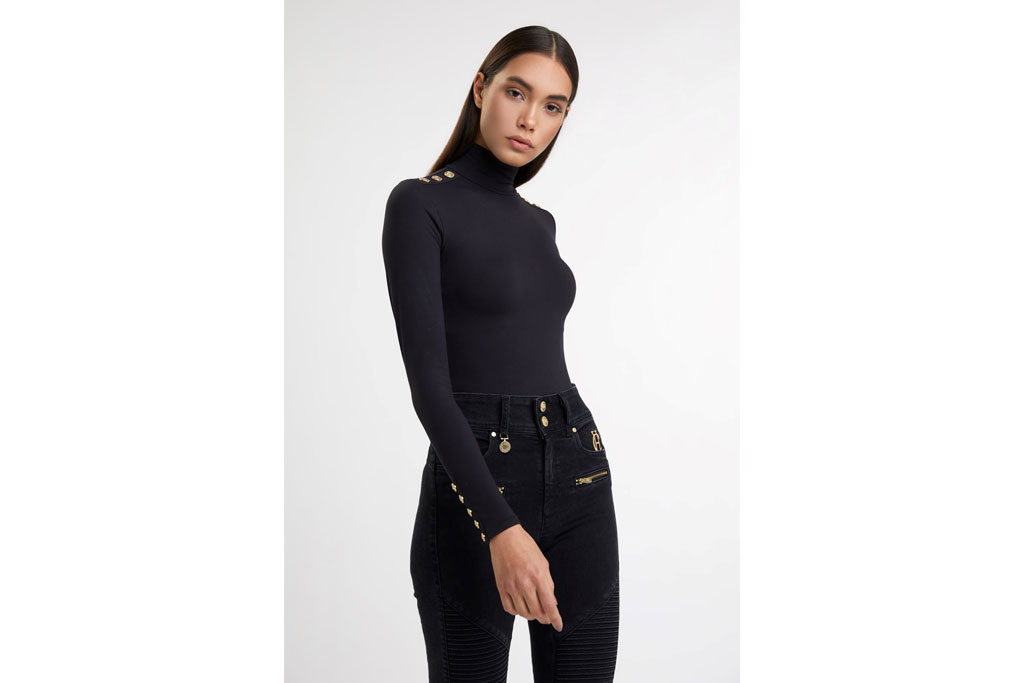 What are your tips for getting motivated?
I have been engaging a lot more with my followers on Instagram doing Q&As, as well as posting videos to help inspire and motivate people. It's really helping me to stay motivated too as I love to receive feedback and comments. I try and go on a daily walk which really helps to clear my mind and it's great to get some fresh air.
What are you most enjoying about WFH?
It's given me quality time with my family and I love to cook too.
When you are able to go on your next holiday where will you go?
My favourite hotel in Paris, Hôtel Costes.
The item you never go on holiday without?
Our brand-new Jessica hat – gorgeous now for working from the garden.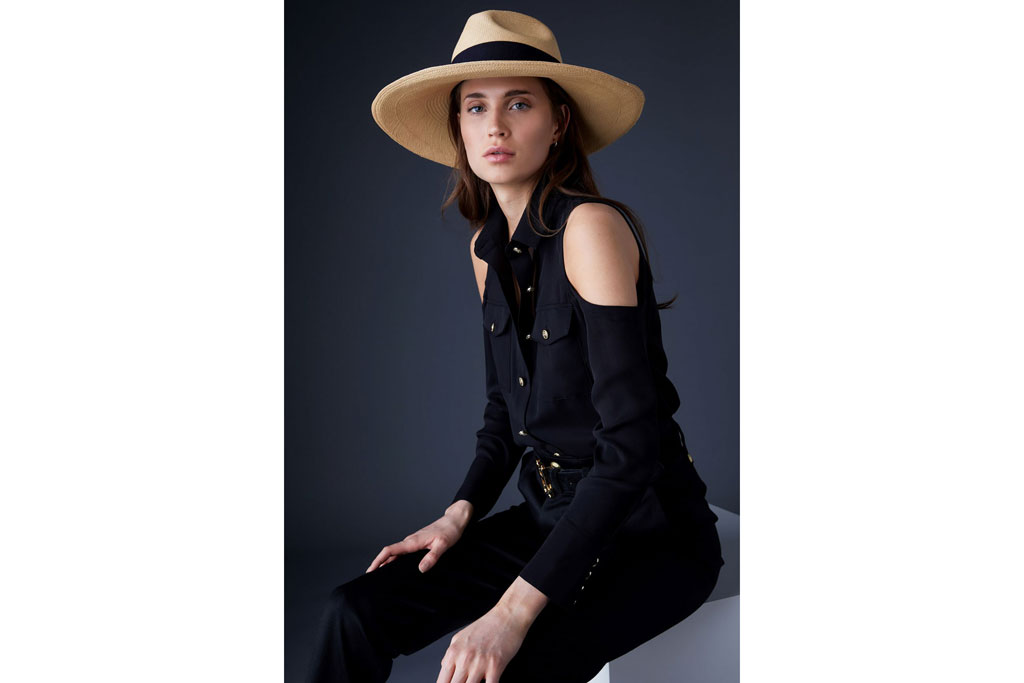 What will you be wearing for the party when we're all allowed outside again?
Something completely over the top, maybe a Balmain evening suit or Dior dress with my Louboutins, of course!
MORE MY STYLE:
Alice Temperley / Tamara Ralph / Mary Katrantzou / David Koma
---