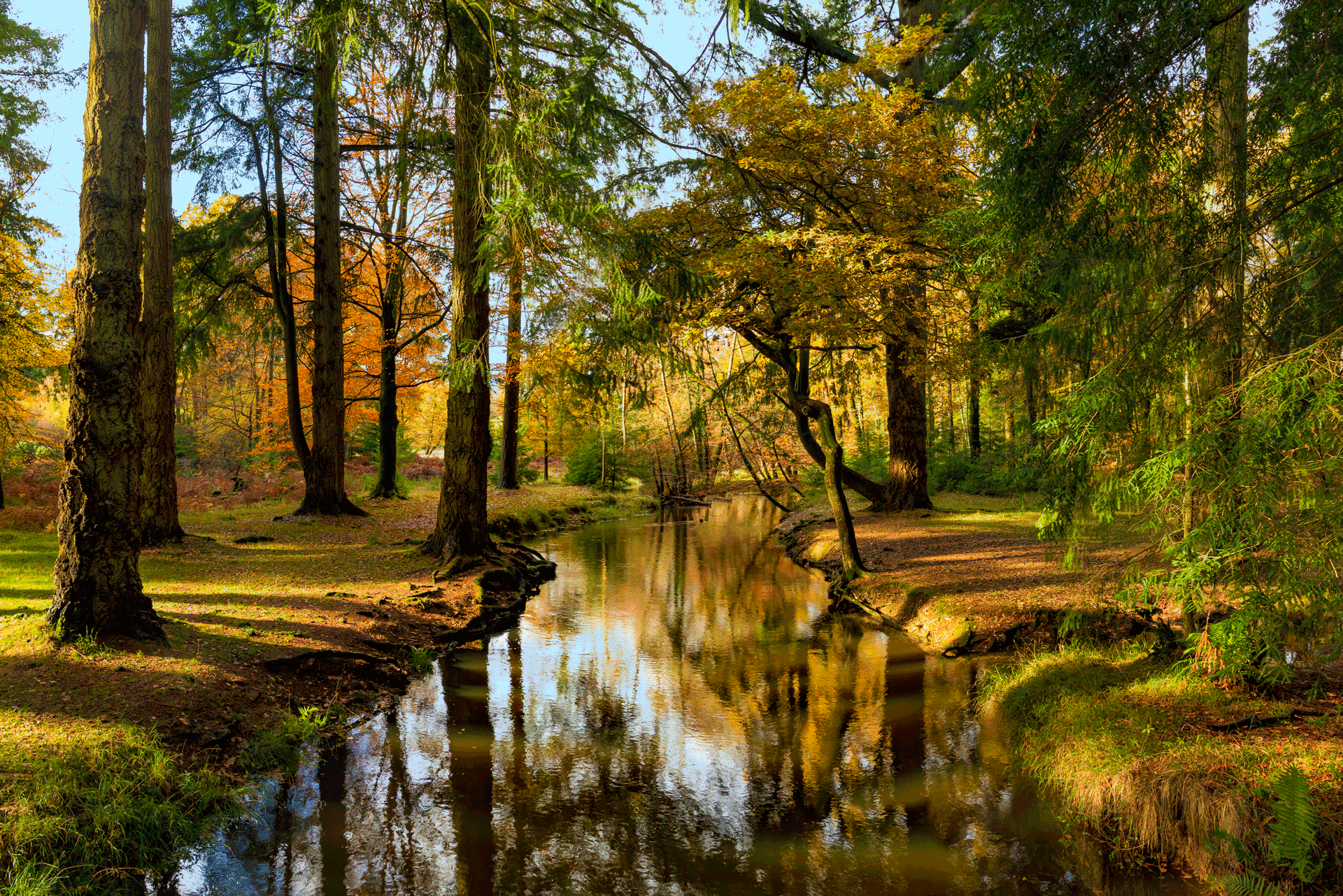 Autumn 2020: How to Celebrate the Season's Return
---
This summer has certainly been a strange one (understatement of the year), but autumn is finally upon us, and with it, a sense of renewal. After months of closure, The Royal Opera House has announced a new programme of live performances, Frieze Art Fair is making its anticipated return to London, while a whole host of brand new brunch offerings are appearing across the capital (thank you, 10pm curfew). Here's how best to celebrate the new season in style.
Autumn: The Best Places to Visit in the UK
Enjoy the great outdoors
Don't let the sudden drop in temperature deter you from getting outdoors. Grab your waterproof boots and take to the countryside for an enjoyable walk – preferably one that ends with a pint. From Northumberlandia to Glastonbury Tor, see our pick of the best country walks that end in cosy pubs here.
Autumn is arts season
From Frieze to London Craft Week, autumn is packed with an array of artsy festivals and events. Frieze Sculpture is set to return to The Regent's Park from 5 – 18 October, featuring 12 inspiring works from an array of celebrated international artists. Meanwhile, Frieze London and Frieze Masters (9 – 16 October) are this year taking a new hybrid approach, with a combination of online and offline events and gallery presentations taking place. The sixth edition of London Craft Week (30 September – 10 October) will be taking a similar approach, with over 250 exhibitions and events taking place both in person and online. See our guide to the annual event here.
The Best Art Exhibitions in London
Enjoy an autumnal staycation
If you didn't manage to sneak away this summer amidst the flurry of quarantine and travel restrictions, Autumn is the perfect time to squeeze in a seasonal sojourn; think cosy hotels, saunters around the countryside, and delicious seasonal dishes. Enjoy woodland walks and deer watching in the New Forest, rock pooling and coastal strolls in Cornwall, or spoil your canine companion to a weekend away at one of our favourite dog-friendly hotels. Looking for places to stay? Consult our Great British and Irish Hotels Guide 2020/2021.
Go leaf peeping
Emerging from the USA, this alternative travel trend is slowly growing in popularity overseas, particularly given the opportunity to up your Instagram stakes. What is leaf peeping? The premise is simple: travel to a chosen area in search and admiration of the autumn foliage. Take a 'peep', snap a photo, and congrats – you're officially a seasoned leaf-peeper. Intrigued? Discover the best places the leaf peep, plus where to stay here.
Brunch, brunch, and more brunch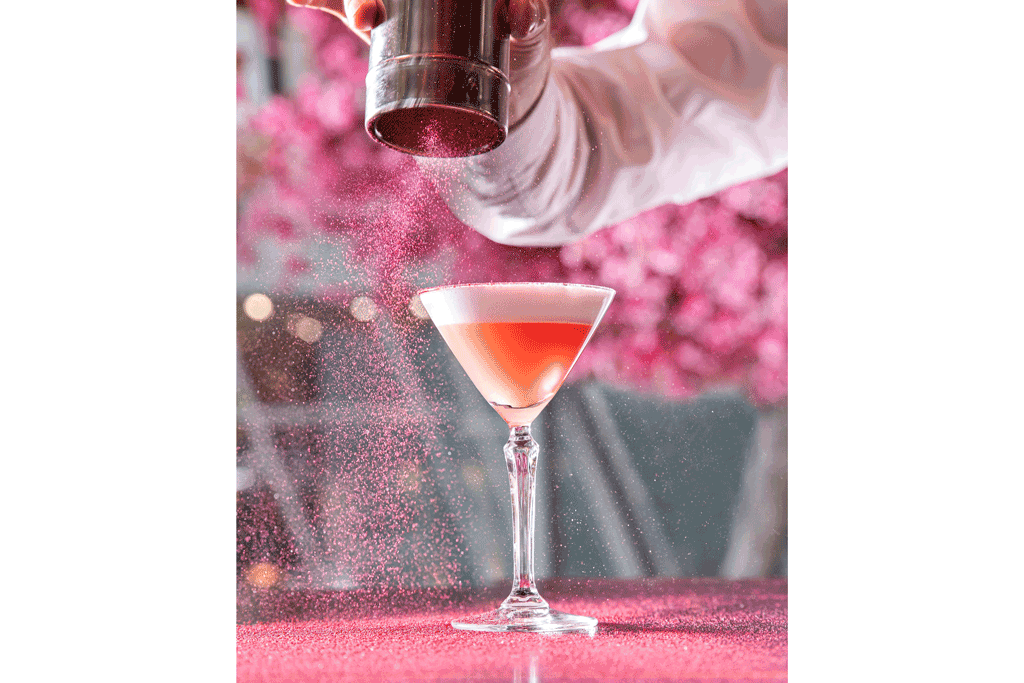 The Ivy Asia, St Paul's is seeing in the new season with a brand new Blossom Brunch series. Take to the sumptuous eastern-inspired restaurant and bar for the likes of seared beef fillet tataki and Thai sea bass, served alongside an array of exotic tipples, from Sake to Chinese Baijiu to the Crimson Eclipse, a coffee, fruit and floral-infused cocktail. There will even be music and entertainment to accompany from an array of Blossom performers and a DJ. Every Saturday from 3 October to 17 October from 11am-5pm. theivyasia.com
Knock up an autumnal Apple Galette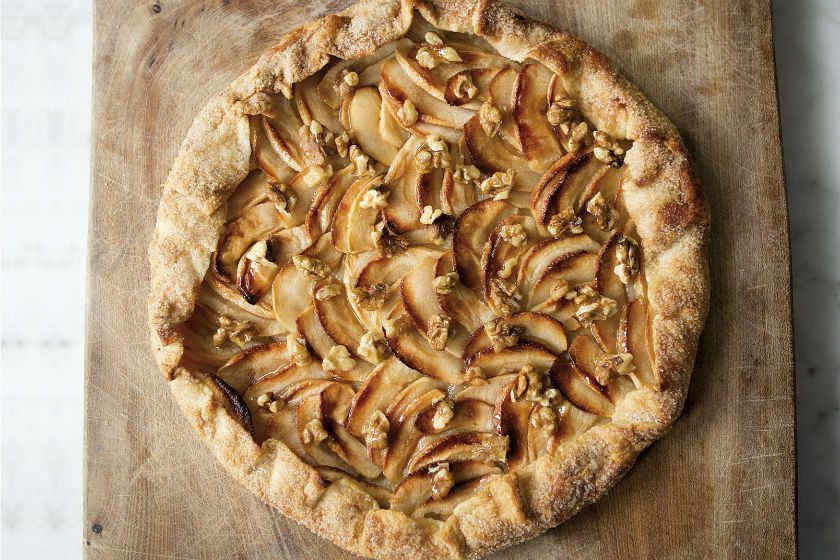 Michelin-starred chef and founder of Somerset House's Spring, Skye Gyngell's delicious Apple Galette, featuring a sweet almond layer and apple topping, is the perfect seasonal treat to cosy up to this autumn. Follow the recipe here.
Make a return to the Royal Opera House
London's Royal Opera House is reopening its doors this season with an exciting – and socially distanced – programme of hybrid live and online performances, including two new Opera productions, 4/4 and New Dark Age, curated by renowned theatre director Oliver Mears. The Royal Ballet will also make a long-awaited return to the historic venue on 9 October with a live-streamed performance of The Royal Ballet: Back on Stage, which will see the entire company join the Orchestra of the Royal Opera House to perform a series of highlights from past performances. roh.org.uk
DISCOVER MORE: 
A Guide To Theatres Reopening: Plays & Musicals To Book Now / Break Out Culture With Ed Vaizey: How Books Can Make the World a Better Place / The Prettiest Pumpkin Patches Near London