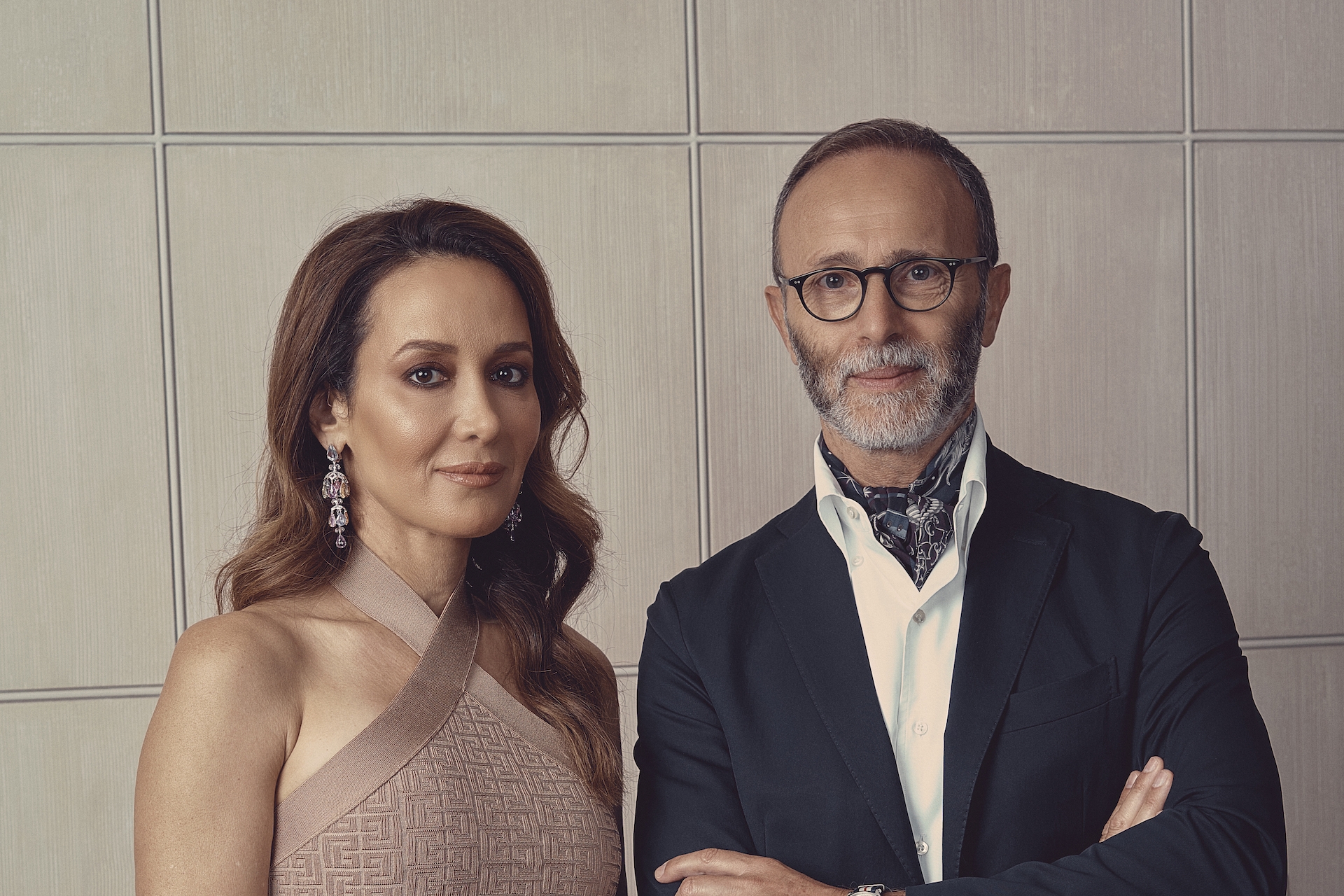 Jeweller Fabio Salini Auctions £2m Worth of Jewellery for Charity
---
Fabio Salini will auction off a collection of fine jewellery worth over £2million at Sotheby's this September, raising money for the Art of Wishes charitable initiative.
Main image: Fabio Salini with Batia Ofer, founder of Art of Wishes
Fabio Salini Auctions Off Jewellery to Raise Money for Art of Wishes
Bidding cards at the ready: this September Sotheby's is running a charity auction featuring over 50 pieces of jewellery from renowned Italian jeweller Fabio Salini. Altogether, the collection up for auction has an estimated value of £2 million, 100% of which will be donated to UK-based children's charity, Art of Wishes.
Fabio was moved to make the donation after the difficulties of the past few years, and a wish to help people in need.
'I have always wanted to elevate jewellery to a form of fine art, for what is the purpose of art if it cannot change lives,' explains the jeweller about his generous donation.
'My works are an aesthetic expression of concepts and feelings, and the events of the past three years made me question how I could use these works to help those less fortunate. I was searching or a greater purpose for my work and as such am delighted to be auctioning this body of work in aid of the Art of Wishes – it is a magnificent charity that seeks to deliver dreams and experiences to children who are going through very difficult times.'
Art of Wishes is a charitable initiative that brings the international art community together to raise funds for charity Make-A-Wish UK, which grants life-changing wishes for children with critical illnesses.
Founded by philanthropist and art collector Batia Ofer, Art of Wishes engages a wide network of artists, collectors, galleries and institutions to host events, commission new works and raise awareness for the charity.
A trained gemologist, Salini is known for his exquisite fine jewellery pieces that blur the lines between jewellery and art. He takes inspiration from a multitude of cultural and historic references, from Art Deco to the glamour of the 1980s, working with unique combinations of materials – think carbon fibre paired with diamonds. His work is usually seen at preeminent art fairs such as Masterpiece, PAD and NOMAD and through his by-appointment showroom in Rome, meaning the auction at Sotheby's is a rare chance to see his pieces for sale in the UK.
The auction will form part of Sotheby's Luxury Edit which runs throughout September, and the pieces that are being auctioned will be on display at Sotheby's Bond Street from 1 September until the auction on 7 September.
To see the lots up for auction, visit here and here. sothebys.com; fabiosalini.it