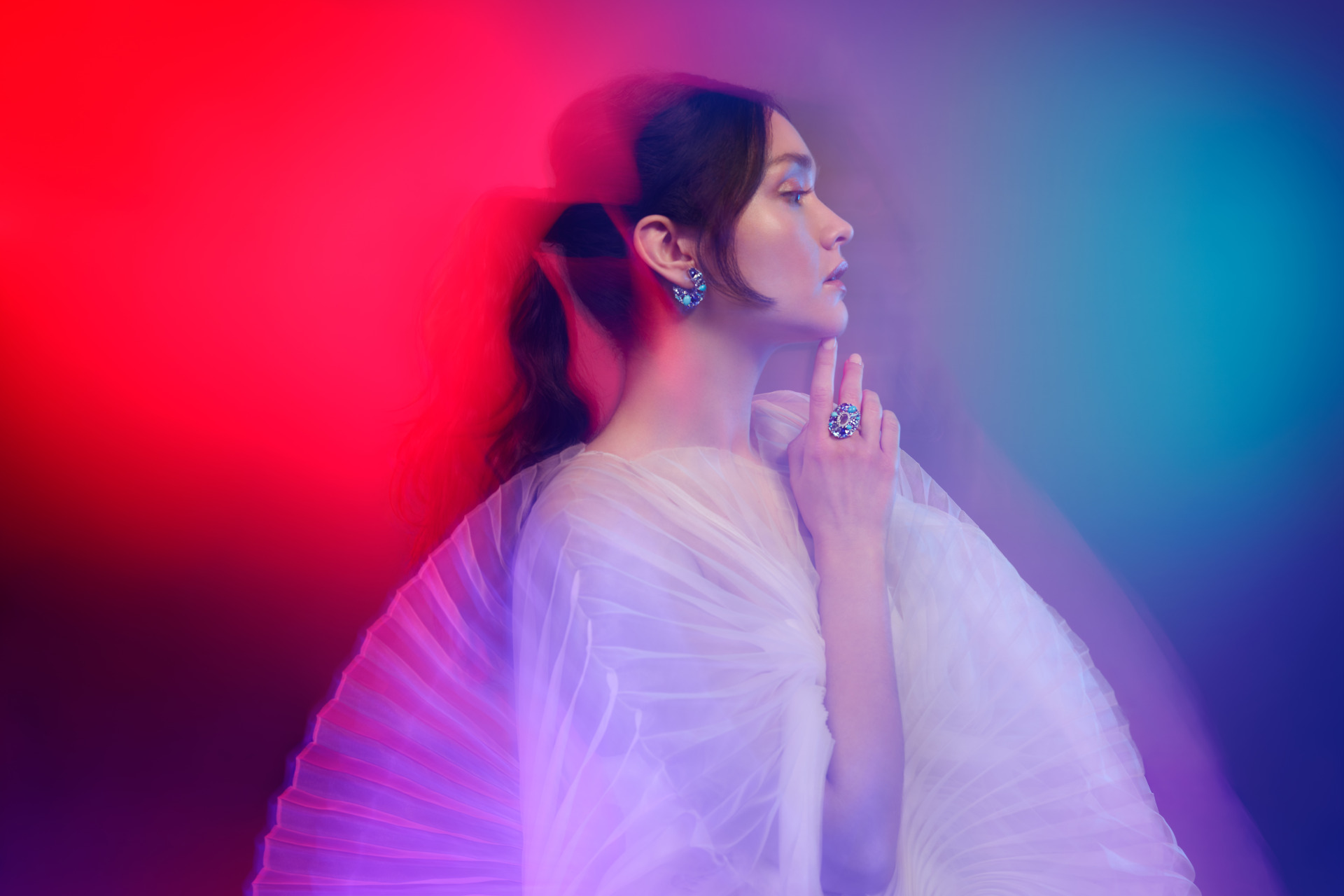 Olivia Cooke is the New Face of Garrard
---
Gems blazing with energy await in Garrard's newest collection
Some of the biggest names in the world of jewellery are dipping a toe into rainbow waters. The latest to join the trend is Garrard with its new collection Blaze, which comes to life with the help of British actress Olivia Cooke.
Olivia Cooke is the New Face of Garrard
With over 300 years of history under its belt, London-born jeweller Garrard has long been renowned for its quality and craftsmanship. Not one to disappoint, Garrard has injected its latest collection, Blaze, with an edge of excitement by introducing the brand's new face and muse: Olivia Cooke.
Olivia, who stars in the series Slow Horses and the upcoming Games of Thrones sequel, House of the Dragon, is the star of Garrard's vibrant new campaign. The actress' quickly ascending career is highlighted in parallel with Blaze, which was 'designed to ignite a riot of colour and set the world alight'. An exciting future, full of possibility, colour and modernity, is laid out before its audience.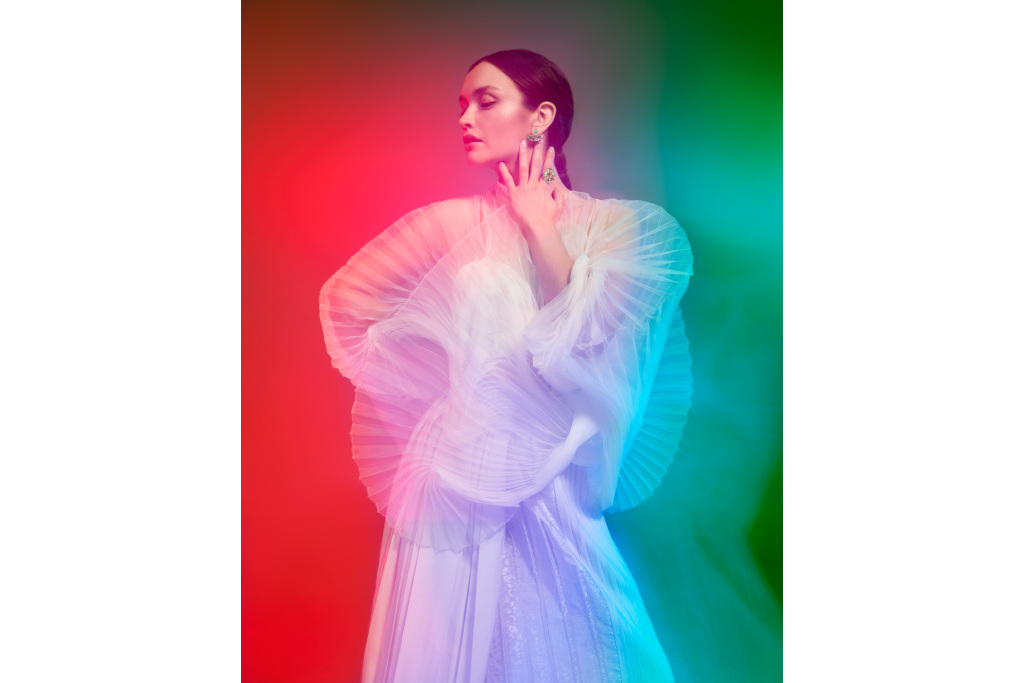 Evolution is also a key theme for the campaign. Blaze offers a new design direction for the jeweller, as it looks back at popular Garrard styles like the signature cluster motif (a famous design from Princess Diana's engagement ring) which was the inspiration behind the 1735 collection, before inverting the designs to create mosaic pieces. Colourful gemstones run throughout the collection, from blue sapphire and pink opal to green tourmaline and mother-of-pearl, varying in shapes and sizes and set amongst diamonds in contemporary designs.
'Garrard's classical cluster motif has been masterfully inverted. A compilation of faceted and cabochon gemstones are combined to produce an electrifying synergy of colour and texture,' says Sara Prentice, creative director of Garrard.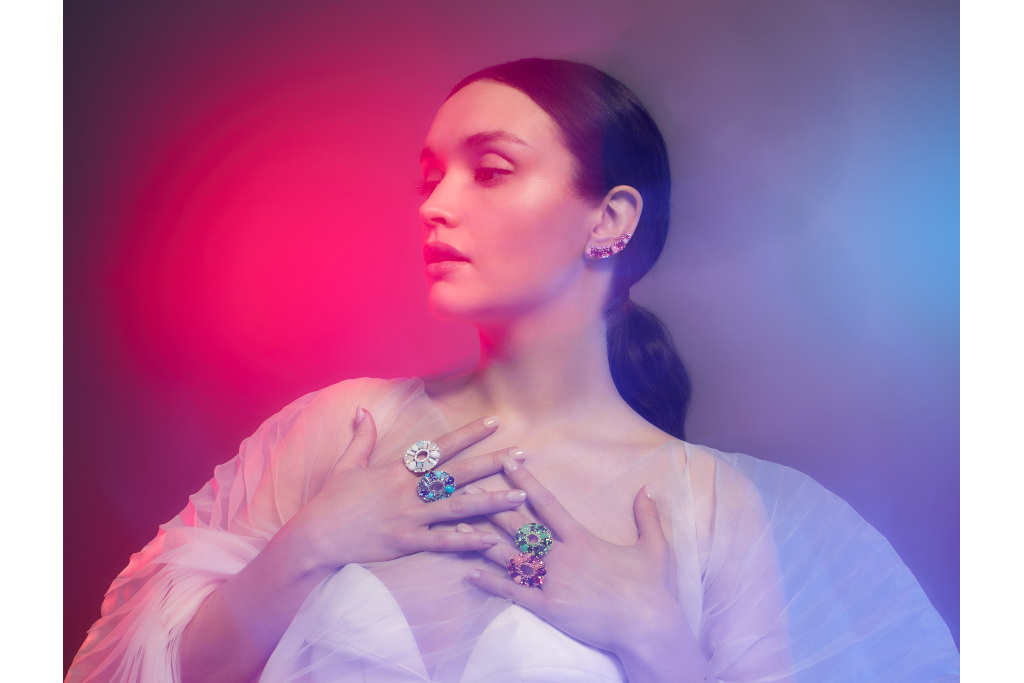 Collection Highlights
SHOP
Shop the BLAZE collection at garrard.com
Images: Olivia Cooke for Garrard (Photographs Courtesy of Garrard)