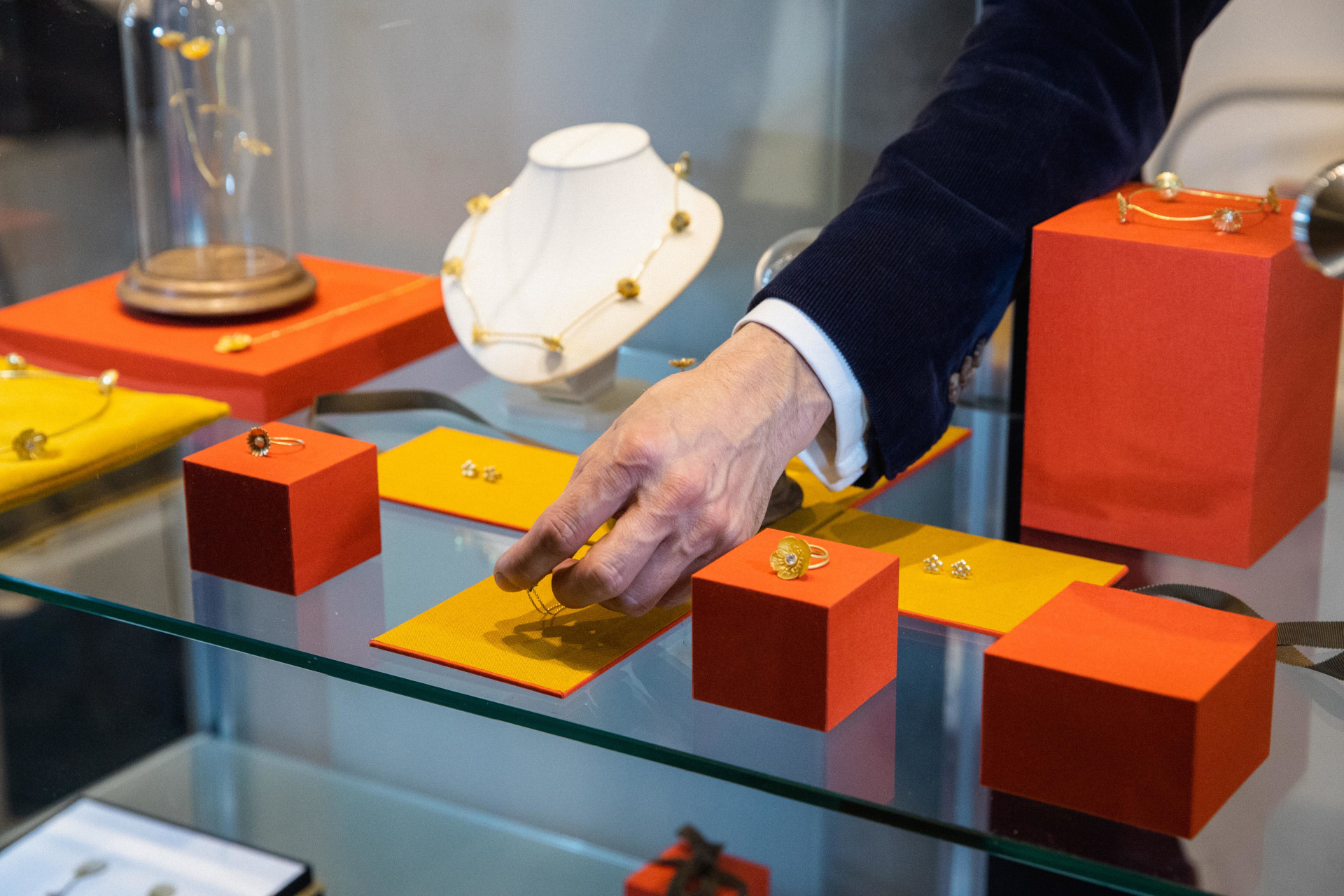 Goldsmiths Fair is Celebrating its 40th Anniversary This Year
---
Mark this in your calendars
The UK's most exciting jewellery exhibition, Goldsmiths Fair, is back for its 40th edition this autumn. Championing the very best of gold and silversmithing, this is an event not to miss if you're as magpie-brained as us.
Goldsmiths Fair is Celebrating its 40th Anniversary This Year
The hotly anticipated Goldsmiths Fair will be returning to London later this month, opening the doors of Goldmiths Hall (a stunning venue rarely open to the public) for two weeks and inviting visitors to explore the work of over 130 independent gold and silversmiths working in the UK. To celebrate its 40th anniversary, the fair is presenting a packed line up of exhibitors, events and talks.
The work on show will span both traditional and contemporary techniques, from wire work and engraving to 3D printing. Alongside fine jewellery, the fair will be exhibiting art and interiors pieces – think decorative bowls, abstract wall hangings and sculptures.
There are 136 craftspeople showing their skills at the fair. Those exhibiting include Sonia Cheadle, Fred Rich, Shakti Ellenwood and Vicki Ambery-Smith. You can see the full list of exhibitors for week one here, and the for week two here.
Goldsmiths Fair will also be hosting a programme of talks and events throughout the two weeks, covering the history gem stones, the secret language of jewellery in art history and collecting, as well as panel discussions featuring leading creatives. You can see the full programme here.
BOOK
Goldsmiths Fair takes places from 27 September to 9 October 2022 at Goldsmiths Hall, London. For tickets and further information, please visit goldsmithsfair.co.uk
Featured image: Lucy Emms