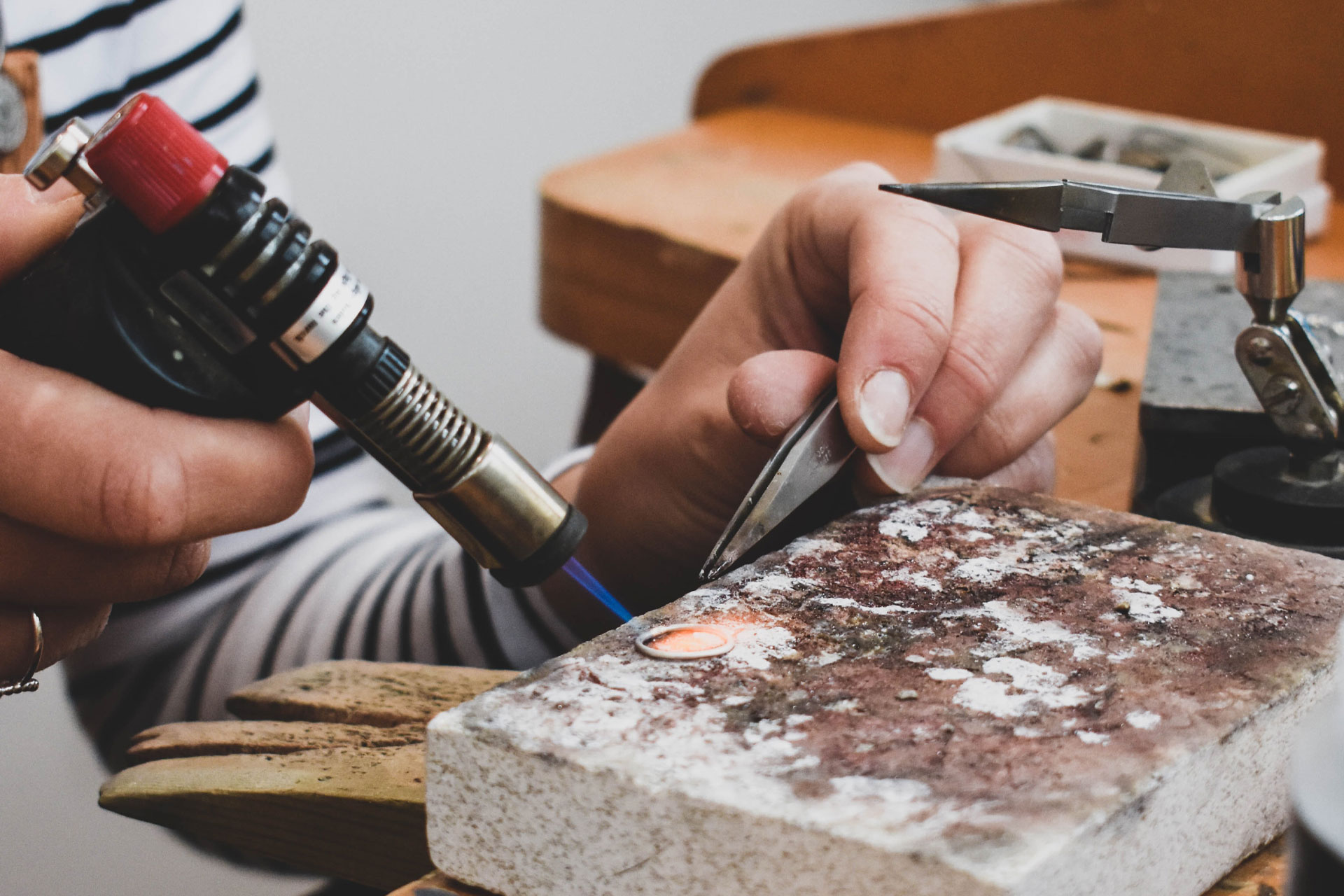 The Courses and Museums To Learn More About Watches and Jewellery
---
The Maisons opening up their doors
Jewellery and watch lovers are getting to go behind the scenes at their favourite maisons, finds Avril Groom. Here are some of the courses and museums through which you can learn in-depth about watches and jewellery.
The more you get, the more you want applies as much to collectors' thirst for knowledge as to owning beautiful pieces. As well as brands allowing clients privileged access to designers, ateliers and private museums, now you can try your hand with masterclasses in jewellery and watchmaking.
How to learn more about jewellery
Jewellery galleries are increasingly prominent in applied arts museums, notably at London's V&A, New York's Met and the Musée des Arts Décoratifs in Paris, while jewellery exhibitions draw crowds. 
For hands-on experience, Van Cleef & Arpels' L'ÉCOLE School of Jewellery Arts reigns supreme. On a warm, late summer morning I arrived at its elegant, surprisingly intimate HQ, which has jewellers' work benches and full gemmological equipment for each participant (max. 12). My course title – Engagement Rings – did not do it justice as it ranged widely, from the history (far more ancient and varied than I expected) through to a demonstration of diamond setting to (the hardest part) learning to assess diamonds' quality by their colour and inclusions, each part taught by an acclaimed expert.
After ten years, the School is now a full-time enterprise with a wide range of courses, talks and exhibitions. There's even a portable version that takes the School and its experts worldwide, to Japan, the US and the Middle East. BBC's current All That Glitters jewellery-making series will undoubtedly heighten interest in getting hands-on. (lecolevancleefarpels.com).
The place to start for the wrist-wear obsessed
Switzerland's watch museums began in the 1970s after the quartz crisis, amid worry that the craft of handmade watches could be lost. Happily, it wasn't and public museums have been great successes, like Omega's, next to its high-tech Biel HQ since 2019, and including its early history and avant-garde 1960s jewellery watches alongside the iconic Moon and Bond watches (omegawatches.com). Another example is Patek Philippe's Geneva museum, where enthusiasts queue for its eccentric opening hour (2pm on weekdays) with its visual encyclopaedia of watchmaking history (patek.com).
Jaeger-LeCoultre initiated masterclasses in watchmaking at its museum and brings watchmakers to instruct clients in movement making or gem-setting at events in its stores. Its Atelier d'Antoine at its Le Brassus HQ is a centre for client classes and meeting the brand's artist collaborators. This year's programme explores watches featuring cosmic time (jaeger-lecoultre.com).
Audemars Piguet's museum, opened in 2020, is a game-changer. Its extraordinary architecture by Bjarke Ingels is based on a hairspring spiral, its glass structure and plant roof making the Alpine environment a background to horological wonders in airy displays. It segues effortlessly into the historic HQ, part atelier, part masterclass venue. Plan ahead – all tours are guided, for eight at most, and classes are held on Thursdays. The accompanying luxury hotel, by the same designers, celebrates both watchmaking and the natural surroundings. The best treat for any watch lover or design fan. (museeatelier-audemarspiguet.com).
Featured image by Amy Vann via Unsplash.