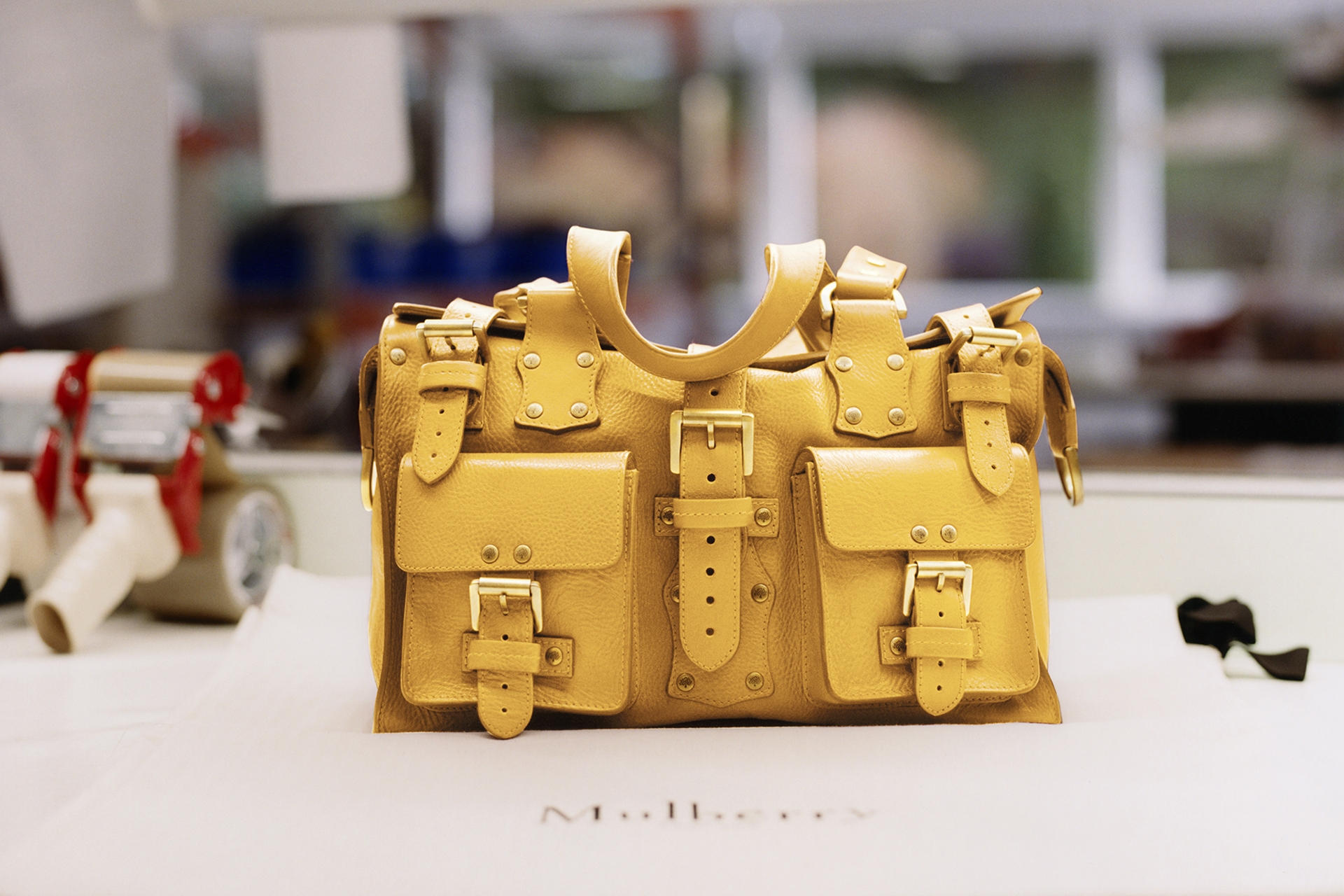 Why Luxury and Sustainability Is The Match Made in Heaven
---
Charlotte Metcalf meets Helen Brocklebank, CEO of Walpole
Luxury and sustainability don't seem like natural bedfellows but some of the UK's best-known high-end brands are, in fact, setting the gold standard. Charlotte Metcalf talks to Helen Brocklebank, CEO of Walpole, the trade organisation for the British Luxury sector, about how it's building a sustainable future.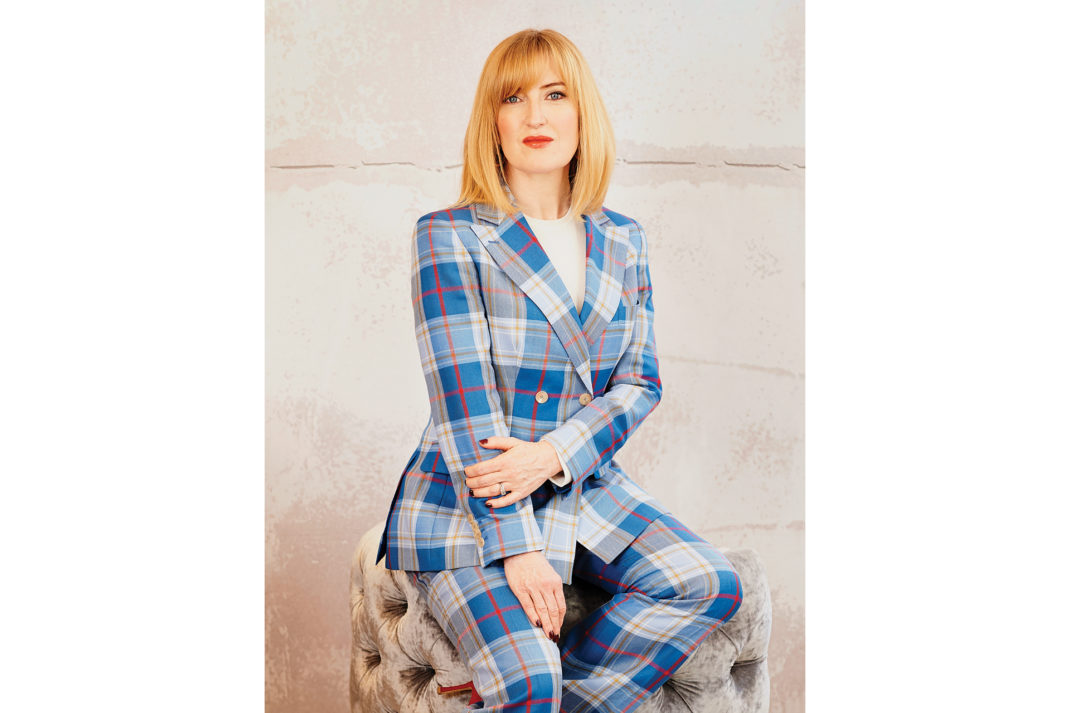 Why Luxury And Sustainability Is The Match Made In Heaven
When shops reopened their doors in April, for 'non-essential' shopping, the very description conjured a frivolous notion of luxuries we no longer need nor can afford, particularly as we spent lockdown recalibrating what we really want from life. With its connotations of careless consumption and lavish extravagance, many perceive luxury as having a heavy carbon footprint.
Until recently, it would have been laughable to suggest the luxury industry could be instrumental in making the world a happier and safer place for us and the next generation. In fact the luxury industry is setting out to do just that, by addressing the dangers we all face from climate change and environmental degradation. And it's making good progress. The Institute of Positive Fashion is helping the British fashion industry become a more resilient circular economy, while the lavish Fashion Weeks of old are steadily being eclipsed by initiatives like Eco-Age's Green Carpet Challenge, the brainchild of Livia Firth. Major British brands are steaming ahead, with Burberry stating that by 2022 it aims for positive impact on its supply chain and communities while protecting our fragile earth, with 100 per cent of its cotton and leather coming from sustainable sources. The British-based Natural Diamond Council is shaking up the jewellery industry, while Botswana becomes transparent about its mining practices. Even smart water brands like Dash and Evian are achieving B Corp status.
The Best Luxury Resale Sites and Rental Services
Yet it's taken sheer determination and hard work to convince consumers that luxury is a friend rather than a villainous enemy to the planet. The turning point came in 2020 when Walpole, the trade organisation that promotes, protects and develops British luxury worldwide, launched its sustainability manifesto with McKinsey. Walpole was quick to spot the urgent need to overturn damaging perceptions and galvanise all brands to follow Burberry's lead. Harrods, Dunhill, Johnstons of Elgin, Chivas Brothers, The Savoy and Mulberry joined Walpole in a founding group to establish British luxury as a sustainability leader.
The manifesto culminated in the publication of Walpole's British Luxury Sustainability Report in March. Helen Brocklebank, Walpole's CEO, and Charlotte Keesing, director of corporate affairs, are on a mission to place luxury centre stage as a force for good. 'Luxury is about being the best and a relentless quest for perfection,' says Helen, 'and you can't be the best without looking after people and the planet.' Helen reminds me about Kristina Blahnik famously saying that no luxury brand has a three-year plan – it has a 300-year one. Indeed, many of our Great British Brands stretch back through the centuries, from Wedgwood and Fortnum & Mason to Penhaligons and Church's.
'You're never just the CEO of a luxury brand, you're the custodian for the next generation, as that Patek Philippe ad reiterates. With that role comes great responsibility,' says Helen. Yet it's precisely that burden of responsibility that can feel overwhelming for smaller brands. Trying to become carbon neutral or gain sustainable accreditation can feel like too high a mountain to climb. 'It's less of a barrier and more a matter of not knowing where to start,' counters Charlotte Keesing. 'Small brands are struggling enough with day-to-day logistics and don't have time to tackle big strategic projects. Sometimes a benchmark can seem too high to strive for. But if you break it down, think holistically and make a start where you can, you can tackle it bit by bit. Having B Corp accreditataion might still be seen as the ultimate pinnacle and some brands find the rigorous process that B Corp demands helpful, but it's important to find the right landscape for you.'
The C&TH A to Z of Sustainability
'If you have the mindset that sustainability's a journey rather than a destination, it's a lot easier,' agrees Helen. 'No brand is perfect and we're all on the road together. What I've found inspiring is how committed bigger brands are to helping smaller ones. Instead of competing, big brands have been selflessly sharing their homework for the common good.' She cites a recent Walpole working group that collaborated on a repackaging project: 'Seeing their shared goals and enthusiasm for exchanging knowledge was like watching pilgrims setting out on the road together. Collaboration is the key, because some brands are way ahead of the UN milestones and government Race to Zero targets, but there are smaller, younger businesses making astonishing progress and working in very innovative ways to overcome barriers. They are all champions in their way.'
'It's frustrating that British luxury is not yet getting the recognition it deserves,' Helen concludes. 'It's easy to knock it, but we provide 160,000 jobs in the UK and we applaud the progress of all our brands, big or small. Now with the COP26 Climate Conference coming to Glasgow in November, we have a wonderful opportunity to plant and fly the British luxury sustainable flag with pride.'
Great British Brands To Be Proud Of