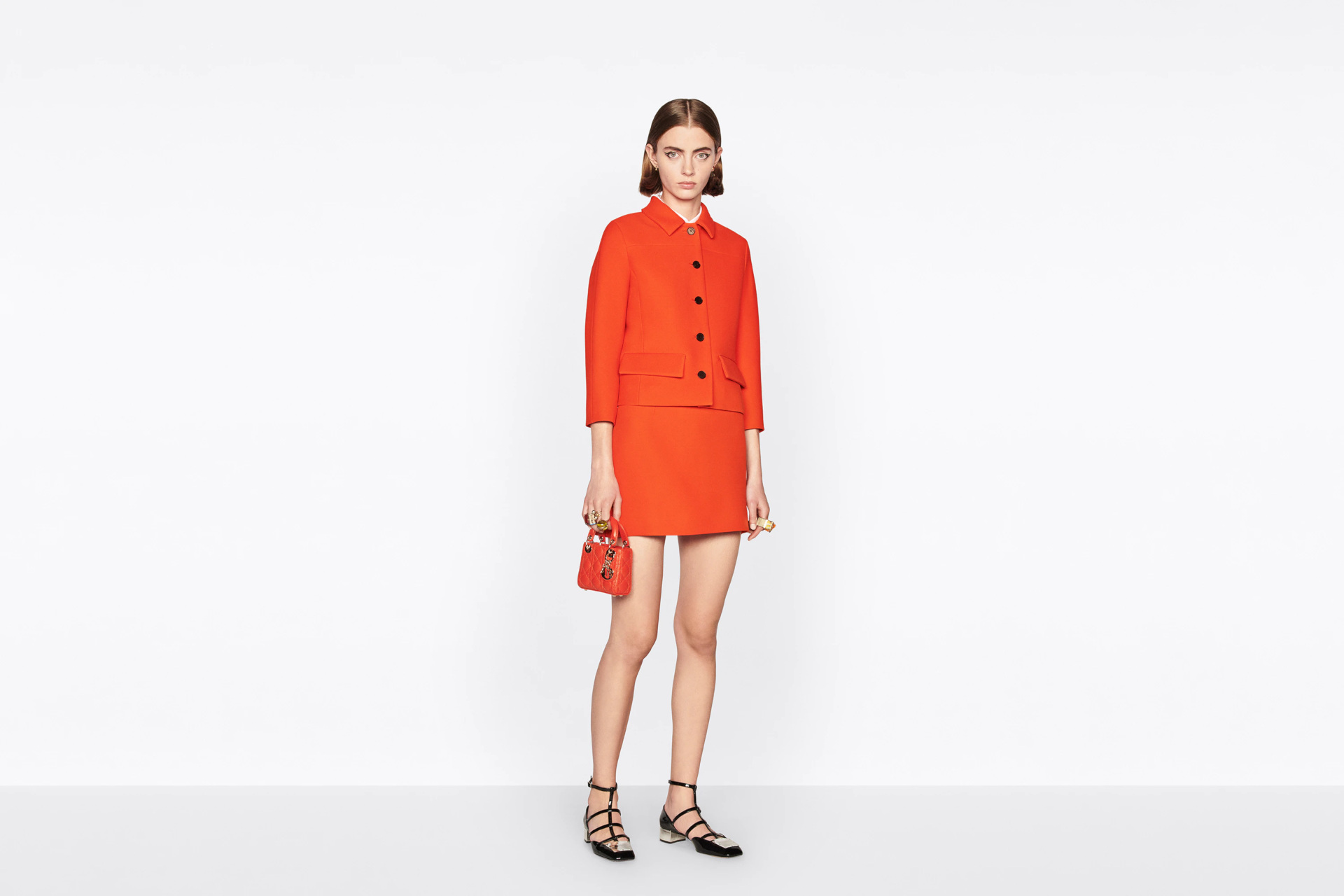 The 90s Miniskirt Suit is Back in Business
Get suited and booted next time you saunter into the office
We've always been fond of a good co-ord, but we're forecasted to get very passionate about a specific one this spring: miniskirt suits. Once championed in the 1990s by leading women in shows like Sex and the City and Friends, we've since had an on-again-off-again relationship with the preppy two-piece. While Ross would surely be happy to acknowledge we were on a break, the time has now come for us to embrace the sleek style of the miniskirt suit. Shop our edit of miniskirt suits below, featuring co-ords from Chanel, DIOR and Moschino.
A 70s Revival: Sweater Vest Chic
The 90s Miniskirt Suit is Back in Business
Preppy style meets girlish flirtiness in spring's newest trend. Put to work by the likes of Olivia Rodrigo, Blake Lively and Priyanka Chopra, the miniskirt suit has been making a steady recovery across wardrobes the world over. Perhaps fuelled by a Gen Z love of the nineties and noughties (let's be honest, we're still not over Cher's yellow check suit from Clueless) or the need to make a splash with our return to the office, our interest in fun and classic co-ords has only surged.
View this post on Instagram
Taking to the catwalk for SS22, designer brands further fed into the growing popularity of fun and playful 'workwear' alternatives. From Chanel's sequin sets to Moschino's rainbow explosions, the world's best designers have proven that a suit need not be black or pinstriped (or trousered, for that matter).
Want to pimp up your office attire? Check out our selection of miniskirt suits below…
Miniskirt Suits We Love