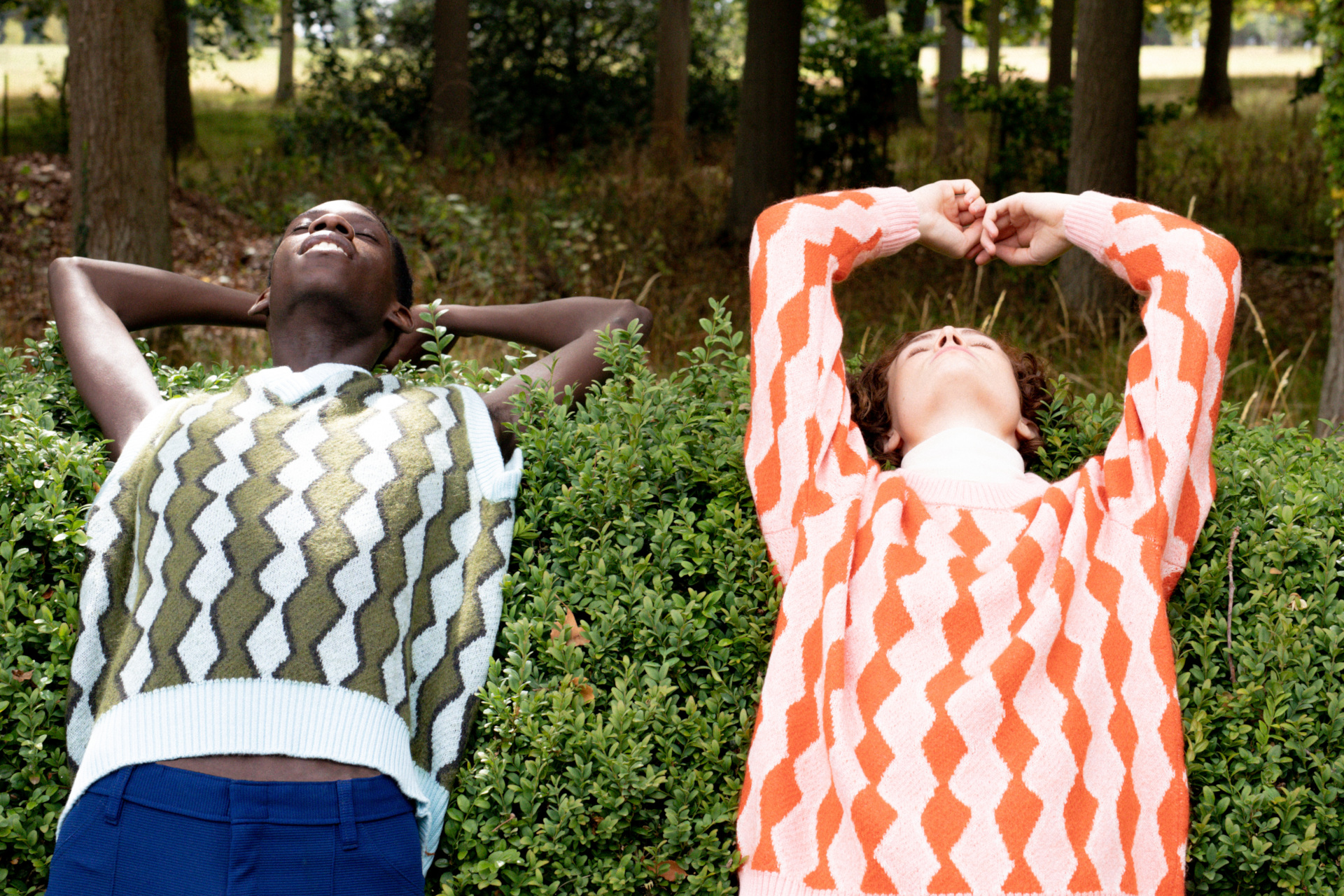 We're (Still) Obsessed with Sweater Vests
I'ma take your grandpa's style
Once regarded as the uniform of nerds, librarians and ageing high school teachers, the sweater vest is now experiencing a huge comeback amongst Millennials and Gen Z'ers. When did grandpa fashion come into style? And why do we love it so much?
The Country & Town House Responsible Buyers' Guide
A 70s Revival: Sweater Vest Chic
The sweater vest hasn't had the best rep when it comes to fashion history. Before it walked the runways and high streets of today, our favourite outfit staple was knocking around the wardrobes of some rather unfashionable characters (usually men, go figure). In the 1950s, sweater vests were the go-to layering item for those wanting to achieve the preppy aesthetic, with many men (and not so many women) taking part in the trend.
Despite the shaky start, however, the sweater vest came to be a hugely popular accessory by the 1970s, with both genders getting in on the fun. Some famous faces known for pulling off a vest or two include Clifton Davis, Catherine Deneuve and Sir Paul McCartney.
View this post on Instagram
But by the 90s, the sweater vest lost its edge. It came to be seen in relation to the outdated and the old, much too grandpa-ish to be deemed cool or runway-ready. The slew of characters in the media adopting the style as part of the 'comically nerdy' trope certainly didn't help raise the garment's street credentials. Think Neville Longbottom, Raj Koothrappali and Chandler Bing, all of whom can be seen wearing rather muddy-looking sweater vests at one point or another.
The only time the sweater vest came close to making a breakthrough was when preppy-chic styles began worming their way into box office hits like Clueless – and even then, it was only the girls having fun.
View this post on Instagram
The modern obsession with sweater vests unsurprisingly coincides with a greater demand for genderless fashion, with stars like Harry Styles, Phoebe Waller-Bridge, Jennie Kim, Kendall Jenner, and Bella Hadid all hedging their bets on a flare of newly dubbed 'grandpa-chic'. Similarly, leading fashion houses and designers are jumping on the bandwagon with their own, revamped take on the vest – from Molly Goddard and Veronica Beard to the newly launched Chateau Orlando.
Want to channel your inner grandpa? Shop the edit below. While we're all for exploring what's new at our favourite boutiques, we must remember to be mindful of the planet. With many trends the product of style recycling, it's easy to instead try digging around the back of your wardrobe for your next obsession. Alternatively, try sourcing from rental and resale sites.
Stylish Sweater Vests For 2022
Featured image: Chateau Orlando