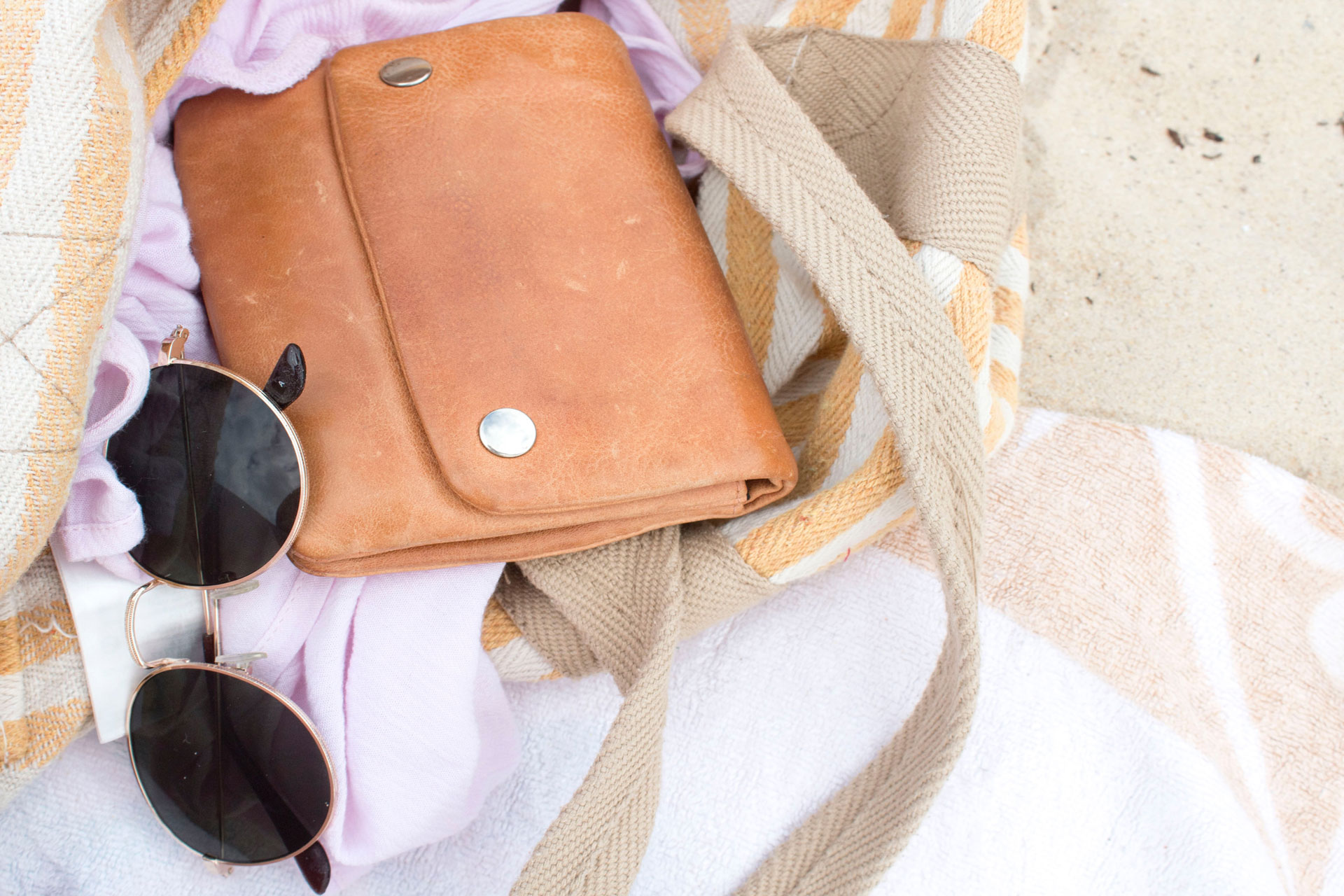 My Style: Camilla Franks of Camilla
---
Camilla Frank on her latest collection and collaboration with Robbie Williams
Meet Camilla Franks, the woman behind her eponymous brand whose aim is to empower people with the playful confidence to be themselves – and discover why she's teamed up with Robbie Williams.
My Style: Camilla Franks of Camilla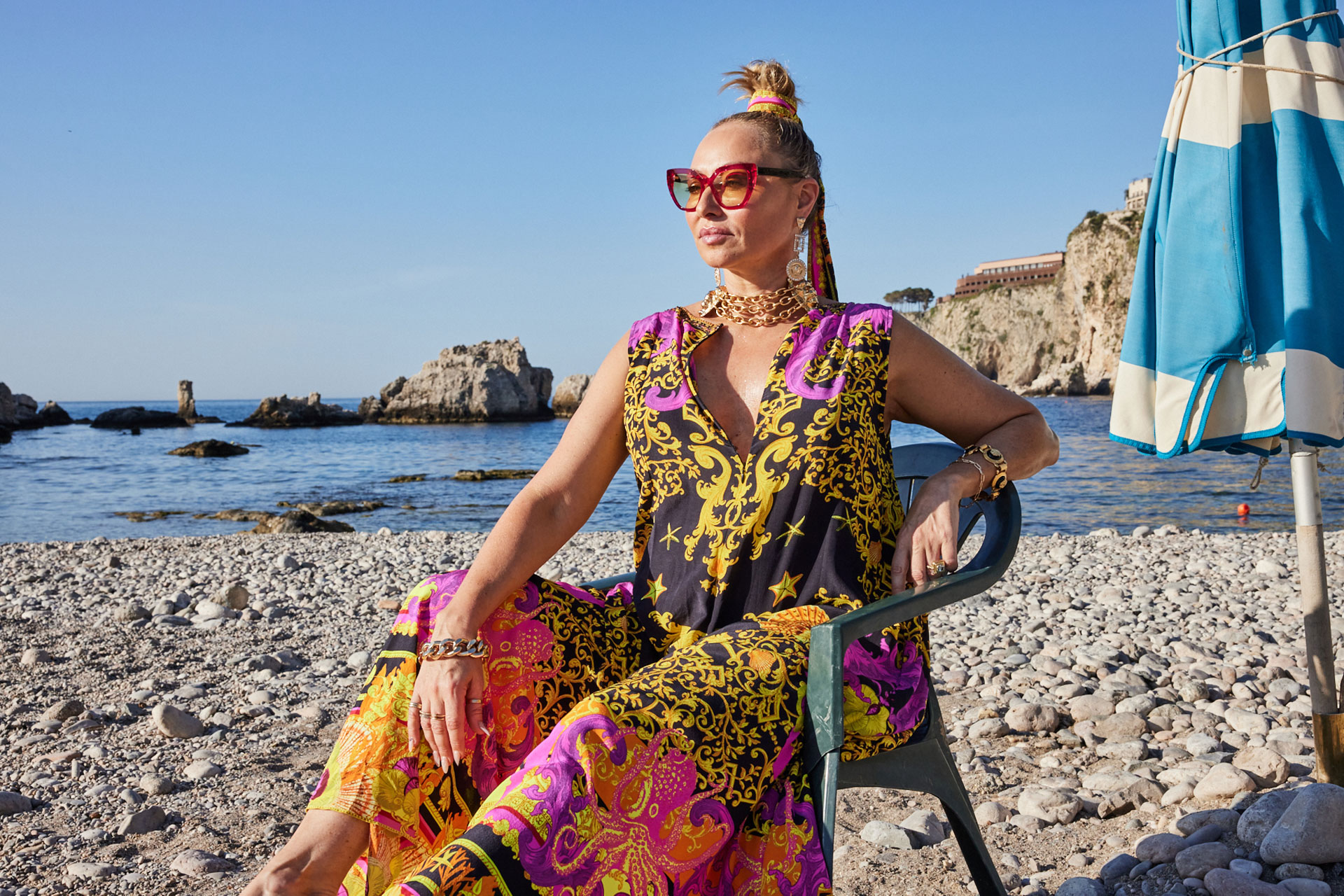 Founded in 2004 in Bondi Beach, Australia, each print in designer Camilla Frank's eponymous label has been hand drawn and painted by in-house artists, pieces are cut and sewn by hand, and every embellishment is applied with absolute precision. The brand's limited edition theatrical RTW collection – created by their 47-strong design team – counts a host of A-List celebrities as fans including Beyonce, JLO, Lizzo, Rosie Huntington-Whitely, Winnie Harlow, Miranda Kerr. 
Since launch, Camilla is now stocked in over 250 of the world's leading luxury e-retailers and department stores across 55 countries, including Net-A-Porter, Matches, My Theresa and Harrods here in the UK. 
What was your inspiration or theme behind your current Our Natural Lore collection?
With life still on pause in 2021, our wings were clipped, and I was unable to travel. It was a season that felt like more than fashion – it was a feeling, and that's what I tapped into. I've always had a strong affinity with Mother Nature and all things wild, so I connected with the earth and grounded myself in her beauty, listening to her secrets. It was in the stillness of these moments that I felt the call of the majestic animal kingdom… and it was here that Our Natural Lore was birthed.
I wanted to give our Tribe permission to explore new levels of self that would help shift their state of being. This is actually one of my most emotional collections, because it really gets back to our roots. This collection uplifts, liberates, and most of all – it says a big phat Y-E-S to fun! And I think we can all agree that there can never be enough good vibes and celebration – especially after the journey we've all be on as a human collective these last few years.
 What are your favourite pieces from the collection?
The shape shifting Octopus, sensitive chameleon of the sea is emblazoned on our Gathered Cut Out Dress in print Octopia. I love the silhouette and the homage to the creature within. The raw power of the Big Cats resonates with untamed determination and will power displayed in print Tiger Trap, as seen on the Kimono Sleeve Dress with Shirring Detail.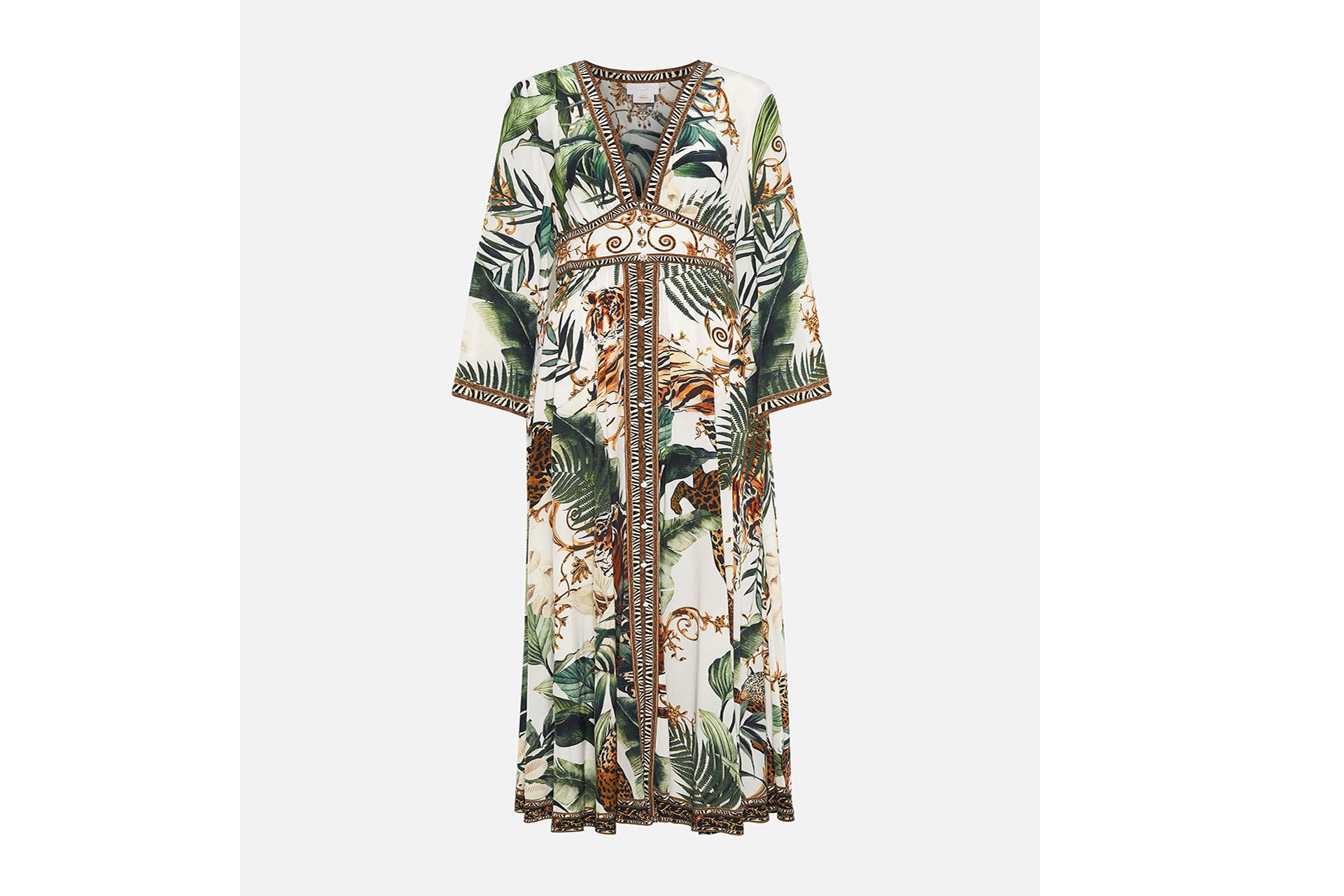 What can we expect to see from you next season?
Everyone's invited to the CAMILLA party and next season one special guest is Robbie Williams! Robbie and I have been marinating for two years in this beautiful project, creating prints that regale his story, and we can't wait to drop the curtain on them this September. Think of it as where fashion meets rock and roll on a silken canvas backdrop. Palettes of recording booths and late-night venues and a world of music, love and life flow across cult status silhouettes such as unisex bomber jackets, oversize shirts, lounge trousers and robes. Personal memories are embedded into the prints forever. Expect the unexpected, baby!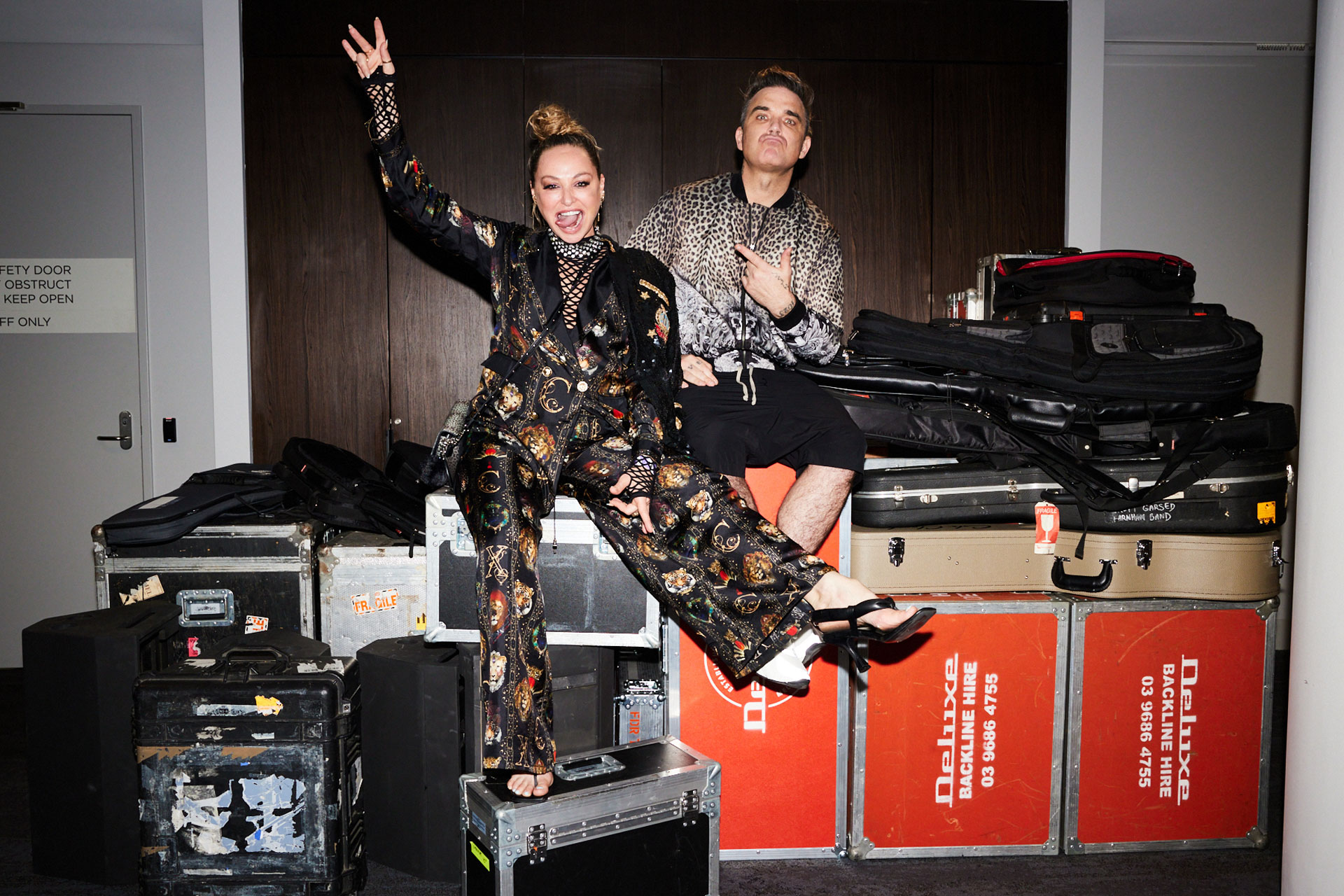 Do you have a muse?
My daughter Luna has the most curious spirit and contentment in her confidence. I honour those feelings when I create for women who change the world just like she will.
Whose style do you really admire?
I believe icons are timeless and the legacy they create lasts forever. Zandra Rhodes and her trailblazing artistry in the world of printmaking, Barbara Hulanicki, queen of halcyon 60s dreaming and her Biba legacy, and Frida Kahlo for her incredible art and sense of identity that permeates her glorious catalogue of work.
What is your daily uniform?
Fashion is a feeling and should reflect out what you feel within each passing moment. I am a different animal every day!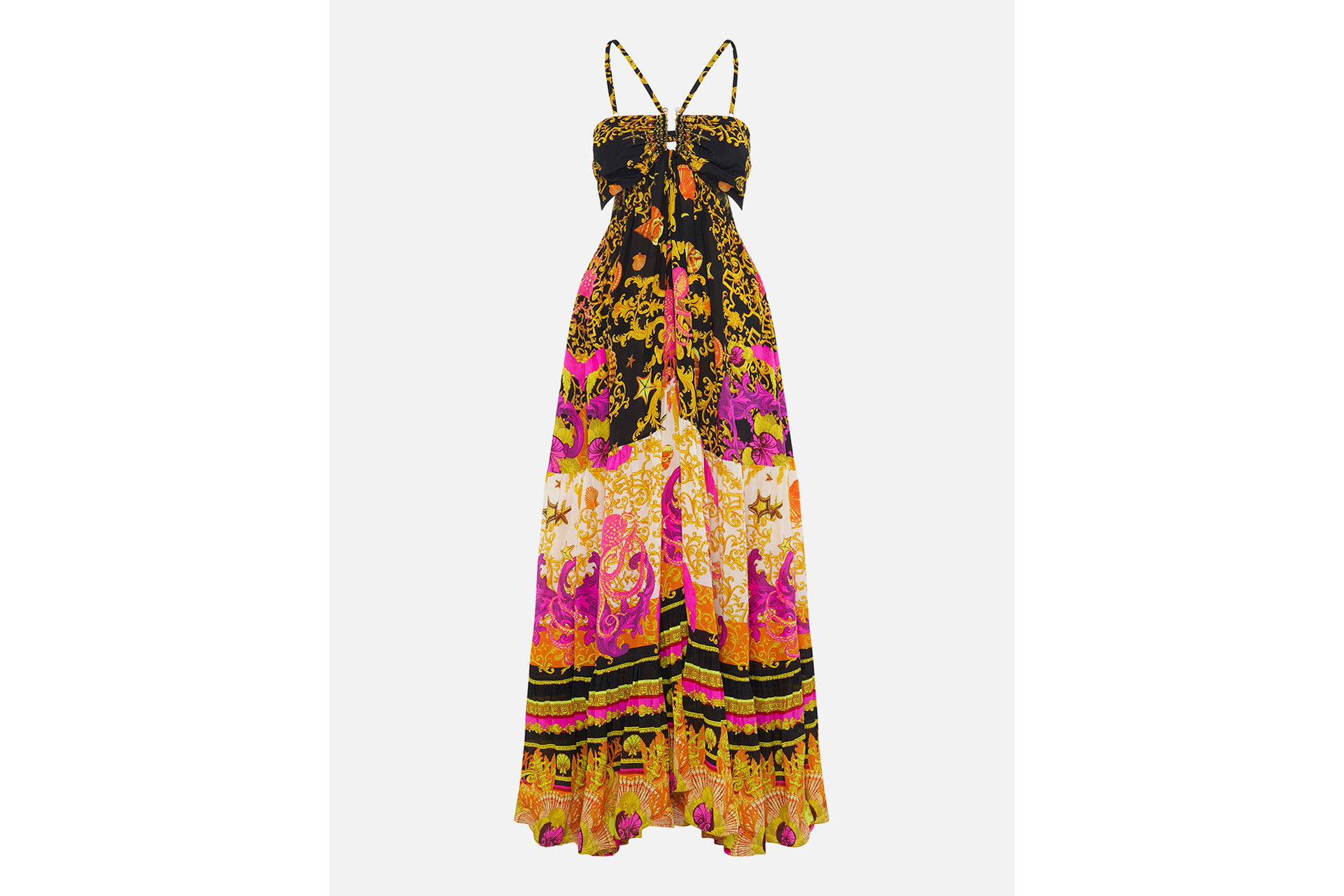 Do you have any words of wisdom for dressing as a working woman?
Have fun and be distinctly you. Embrace colour and empowering silhouettes and enjoy the feeling prints give not only you as the wearer but also those around you. Nothing beats walking into a boardroom in head-to-toe CAMILLA.
What outfit is making you feel your best self at the moment?
I've been a mermaid in the Maldives. Structured swimsuits, flowing layers have put a spring in my sandy step! And I've been channelling my inner zebra – celebrating individuality, dancing to my own rhythm in flowing pants and matching jackets.
What have you rediscovered in your wardrobe recently?
As my pregnancy weight subsides (five years after the fact – haha) my body shifts into a new world in her 40s and I'm bringing back pieces from the past that fit me once again. Tailored pants and leather jackets I've adored are having a moment again. What joy it is opening the Pandora's box of treasured heirlooms and dancing in archives in pieces that evoke the most sumptuous memories from the start of the CAMILLA brand. My first fitting jersey dresses, pointe flared trousers, and structured corsets just to name a few.
Power dressing: what outfit makes you feel like you can conquer the world?
I live for a soft-suiting moment. Conquer the world and look badass doing it.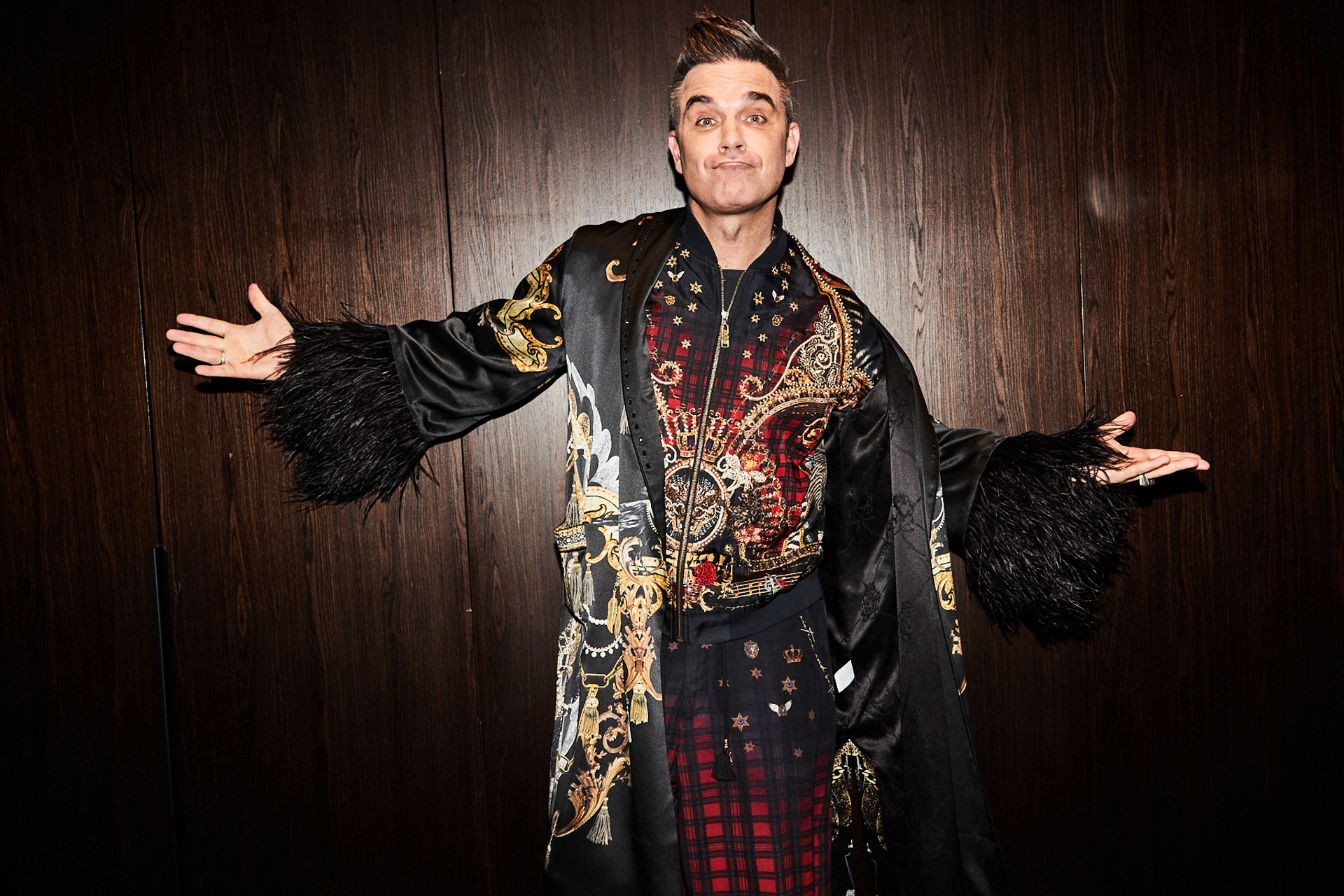 Have recent events made you think about the way you buy or consume products?
Absolutely. I believe in leaning in to find new ways to honour Mother Earth. My team and I are strongly committed to sustainability and the pathways in which we can forge the path. From using conscious materials like Econyl and Recycled Cashmere, to ethical production processes and a commitment to timeless products not driven by trends. Our pieces are made to be handed down through the generations rather than discarded.
How can we all shop more responsibly?
Take it slow. Consume consciously and invest in artisan products that last and that you'll love forever.
How should the fashion industry be changing with the times?
Diversity and representation in the fashion industry is very important to me and close to my heart. I believe we should honour glorious human beings in all our forms. Taste makers and agenda setters need to step up and include people of all races, ages, sizes, genders and abilities in their work.
Where should we look if we want to shop more sustainably?
Look to designers and retailers that affirm their commitment to sustainability with everything they do. Change isn't instant, but back the players willing to change their ways to be better.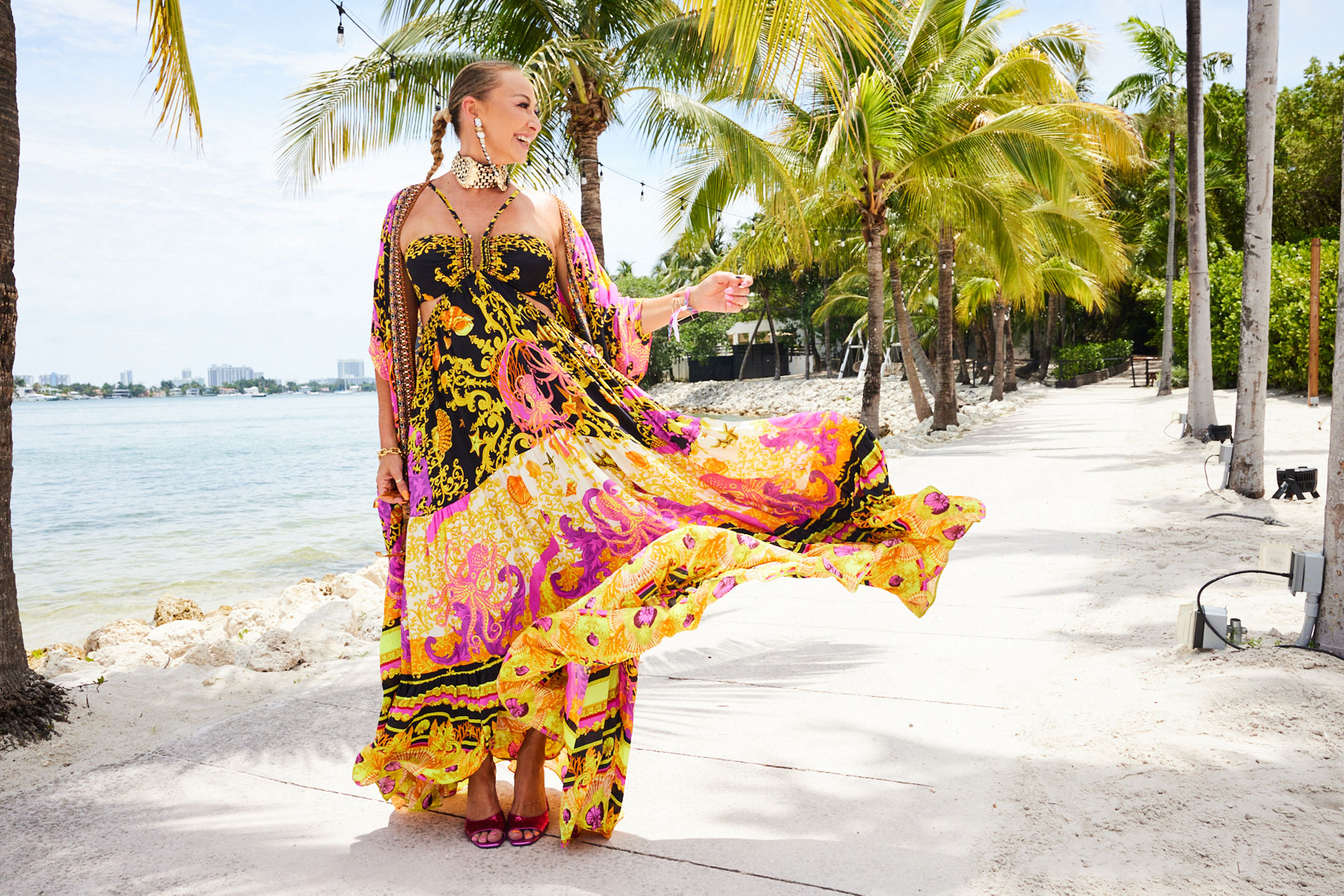 What are you wearing for your daily exercise?
Exercise is a mood lifter and so is Camilla Zen Wear. I love feel-strong prints with flattering placement, in a supportive fabrication, designed to cloak me in active armour from bay run to to milk, to downward dog and back again.
What are your tips for getting motivated?
Life is one big thrilling rollercoaster ride running this brand but some days I honestly feel like the marrow has been sucked right out of me! I'm all about duality – a balanced day includes both an ice bath and quiet meditation. I love shocking the system and throwing myself in an ice bath, immersing myself to uplift and get the endorphins going for the day. Forcing this wild brumby to sit still for a moment of meditation is a game changer for me. It clears out the cobwebs and allows me to put my wonder-woman cape on.
When you are going on your next holiday and where will you go?
I'm answering these questions from the magical Maldives with my beautiful family for some much needed rest after a wild ride headlining at Miami Swim Week.
Three items you never go on holiday without?
Luna bear, lip balm and a killer kaftan!
MORE MY STYLE:
Alice Temperley / Daisy Knatchbull / Caroline Massenet / Amelia Liana