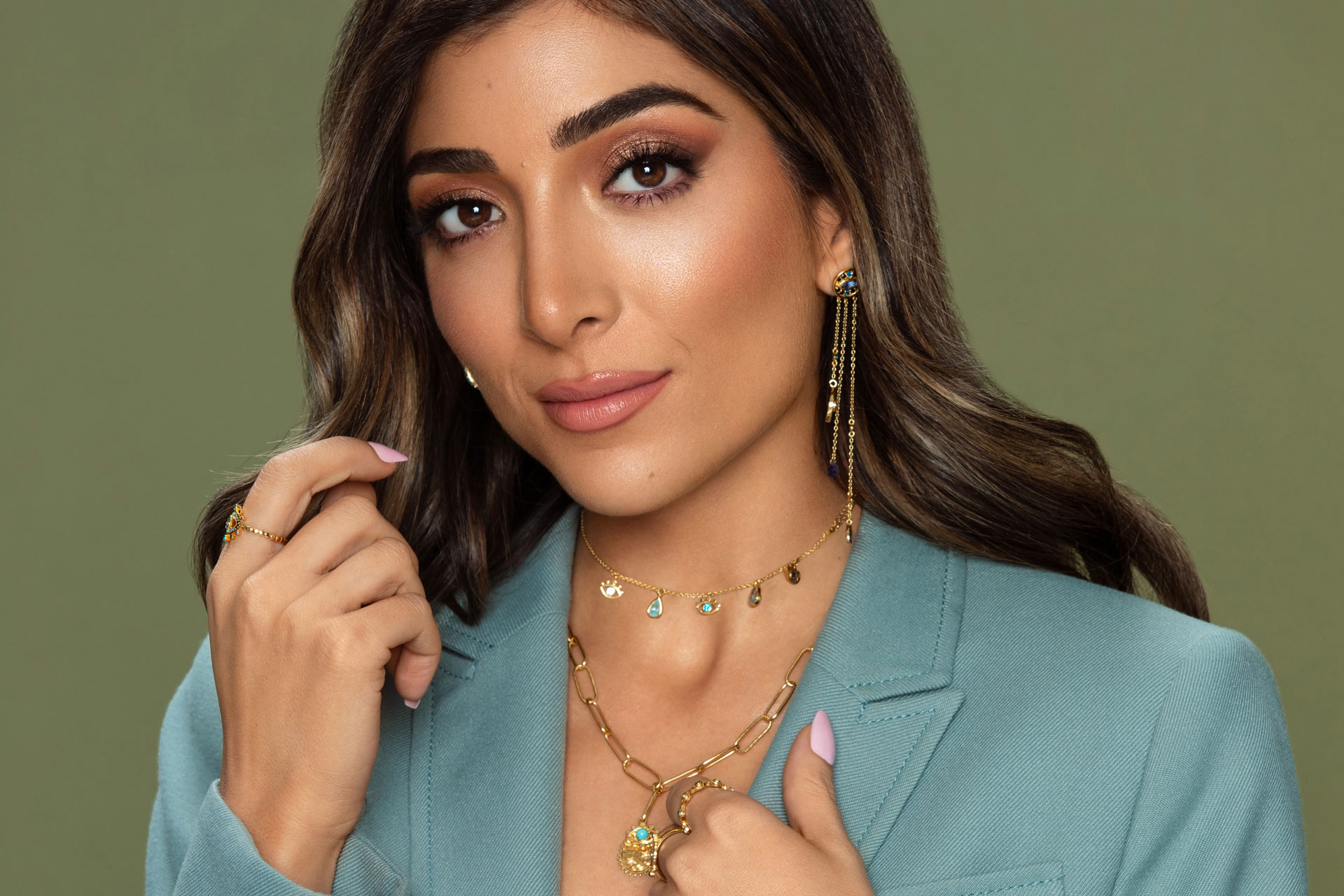 My Style: RAEMI Founder & Influencer Amelia Liana
---
The lifestyle influencer on her latest venture and winter style essentials
You've most likely come across Amelia Liana via Instagram – unboxing, baking, and talking all things fashion and beauty – or writing for Tatler, of which The Times top 20 influencer is a contributing editor. Not to mention her YouTube channel, which currently has 495k subscribers. Now, the London-based lifestyle influencer and entrepreneur is launching her very own jewellery brand, RAEMI – a 14-piece personally-curated collection featuring protective symbols and inspired by Liana's Middle Eastern heritage. We caught up with the brand founder to talk all things jewellery designing, festive dressing, and what's at the top of her Christmas wish list this year.
11 British Fragrances For Christmas 2020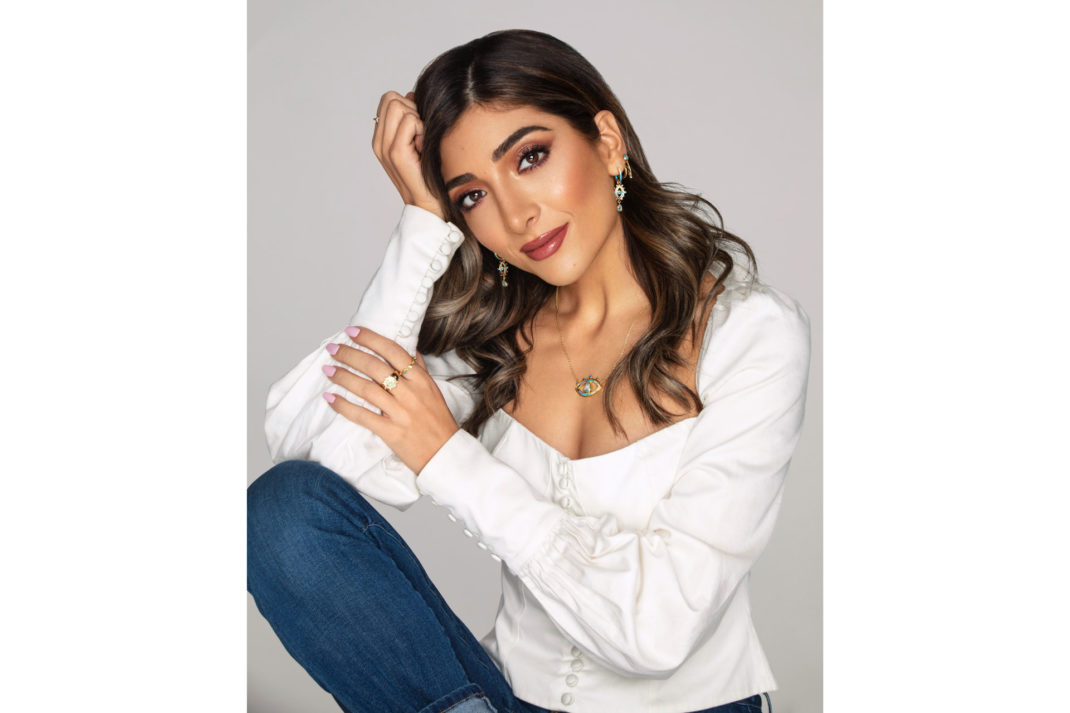 Q&A With Amelia Liana
What was the inspiration behind RAEMI?
RAEMI was inspired by my Middle Eastern heritage, and also by my long time love of jewellery. I wanted to create pieces that looked beautiful and fit easily into my wardrobe and lifestyle, whilst also celebrating the evil eye symbol.
What drew you to design your own jewellery brand?
Growing up, I was a tomboy, but I always loved jewellery. I would spend hours going through my grandmother's dressing table, trying on everything she owned and wearing it all. I knew I could grow my passion into something more, and this resulted in RAEMI.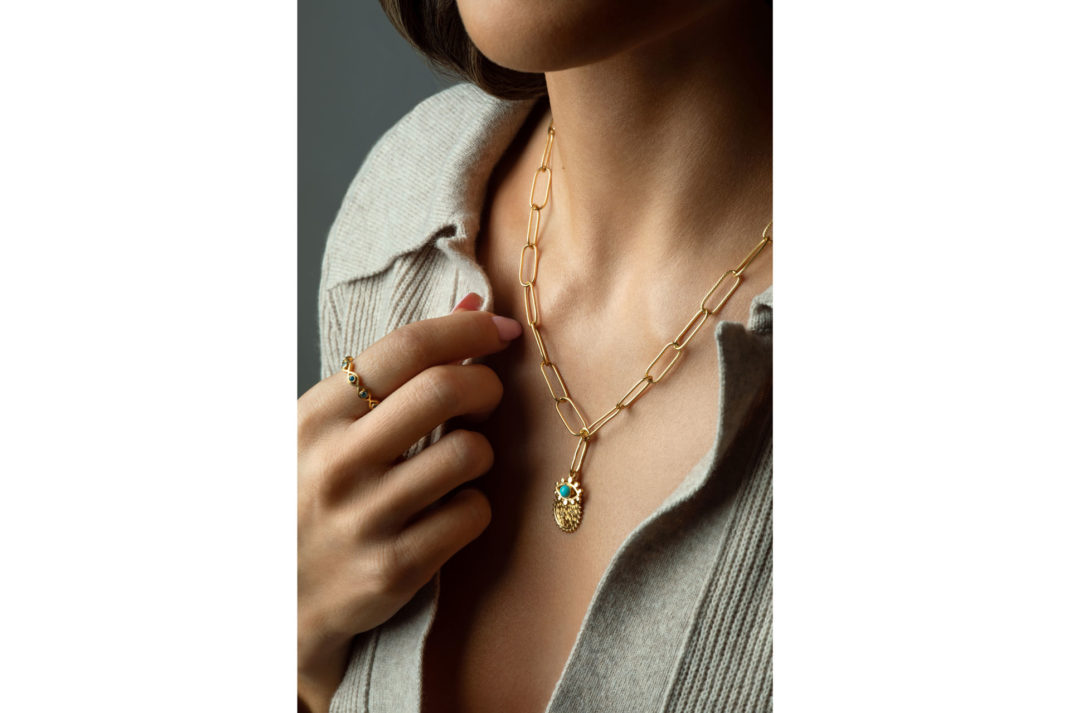 Which Raemi pieces are you wearing most?
At the moment, I'm never without my Shirine necklace, Pari stacking rings and Layla bracelet. The beauty of these pieces, in particular, are that they are so versatile and so finely detailed, you could stare at them for hours.
What are your winter style essentials?
I always reach for a faux fur trimmed coat, biker boots and a mini bag (all in neutral hues) to get through the colder months. These are my winter classics, which are the building blocks for any look – they're practical and chic. I then add more trend-focused separates and accessories.
View this post on Instagram
Top five beauty must-haves for winter?
I'm currently loving Monpure Hydrate and Soothe Scalp Serum, Lumene Nordic Hydra Moisturising Prebiotic Oil-Cocktail, St Tropez Purity Gel, Viktor and Rolf Flowerbomb and By Terry Baume de Rose Hand Cream.
How have you found working from home during lockdown? And how has it impacted the way you dress?
Initially, working from home was a challenge as I was so used to spending time out and about. Over time it has really grown on me though. I'm loving wearing more cosy loungewear – my Pangaia tracksuits are on high rotation right now.
What's at the top of your Christmas wish list this year?
I'd love some new additions for my home, like a Cire Trudon candle and a cashmere throw.
What excites you most about the festive season?
Good food, good wine and even better company! The festive season is all about enjoying meal time with the people I love.
What's your Christmas day style; all-out glam or festive pyjamas?
Normally, I spend Christmas in the country, so it's wellies and Barbour jackets all the way. I like to be super cosy and relaxed to be able to enjoy long walks and family time indoors.
How will you be spending Christmas day?
There will be a big Christmas lunch with my family – it's always super fun. We'll then take the dogs (there are three altogether) for a walk and maybe have a nap before the evening celebrations.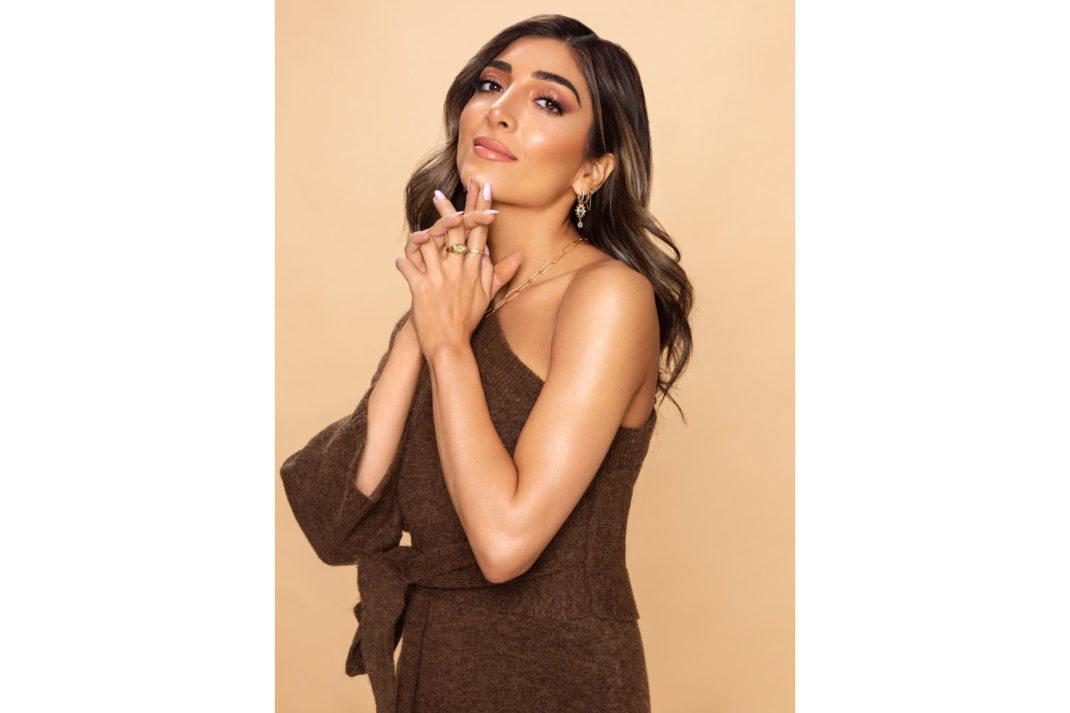 What are you most looking forward to working on next year?
I can't wait to see what 2021 holds for RAEMI. We are already working on new themes for upcoming collections and new categories, which is all really exciting. Our next step may be a little different to what people might expect, but once they see what we're working on, it will make sense. Hint, hint: it involves ceramics!
RAEMI launches on 7 December, raemi.com
MORE STYLE Q&As:
My Style: Pippa Bennett-Warner / My Style: Anya Hindmarch / My Style: Jade Holland Cooper / My Style: Alice Temperley / My Style: Anna Mason