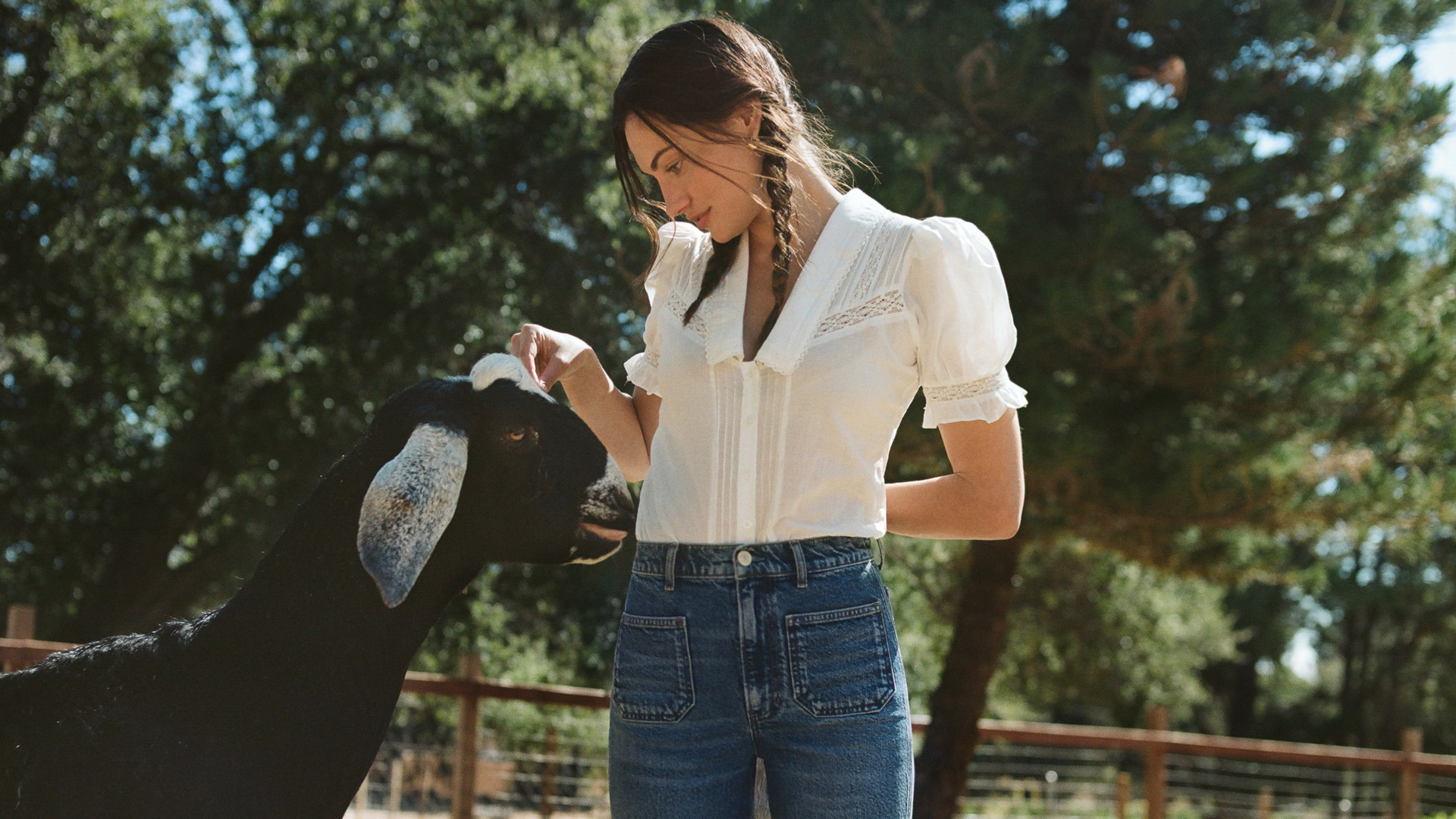 The Sustainability Edit: Reformation
---
Discover the brand's new climate positive denim collection
Welcome to our new column, where every Tuesday we will be uncovering shopping finds with a focus on sustainability. If you love shopping and are focused on creating a smaller footprint in the world, we have done the hard work for you and are only featuring brands that have made an impact in this arena. While we know the only way to truly be sustainable is not to buy anything at all, we realise it is not a reality for most. We hope to focus on forever pieces that you will love and will spark joy for a lifetime.
One of the forerunners in sustainable clothing is mega brand Reformation. Known for its easy to wear separates and dresses, the brand is now expanding its supply chain traceability efforts with a collection of climate positive Good Earth Cotton denim featuring first-of-its-kind FibreTrace technology.
FibreTrace technology embeds scannable, luminescent pigments into the fabric, allowing Reformation customers to follow the denim's entire lifecycle from fiber to production to finished garment. This provides shoppers with complete transparency over the production process, including where, when, how, and from what materials their denim was made.
The new collection also features Good Earth Cotton from the world's first climate positive farm in Australia, which absorbs more carbon than it releases and therefore reduces carbon emissions into the atmosphere.
The lifecycle of Reformation's FibreTrace denim begins at the raw materials stage when the luminescent pigment is applied to the cotton during the first stage process of cleaning. The product is then scanned at each step of the supply chain. This data builds a unique passport, telling the story of the item from farm to shelf which customers can pull up from anywhere using just a smartphone.
Always a leader in the sustainability arena, Reformation is the first U.S. brand to adopt this technology, and wants to be part of the effort to push the fashion industry towards a better, more transparent, shared future. thereformation.com 
Shop Reformation's FibreTrace Collection