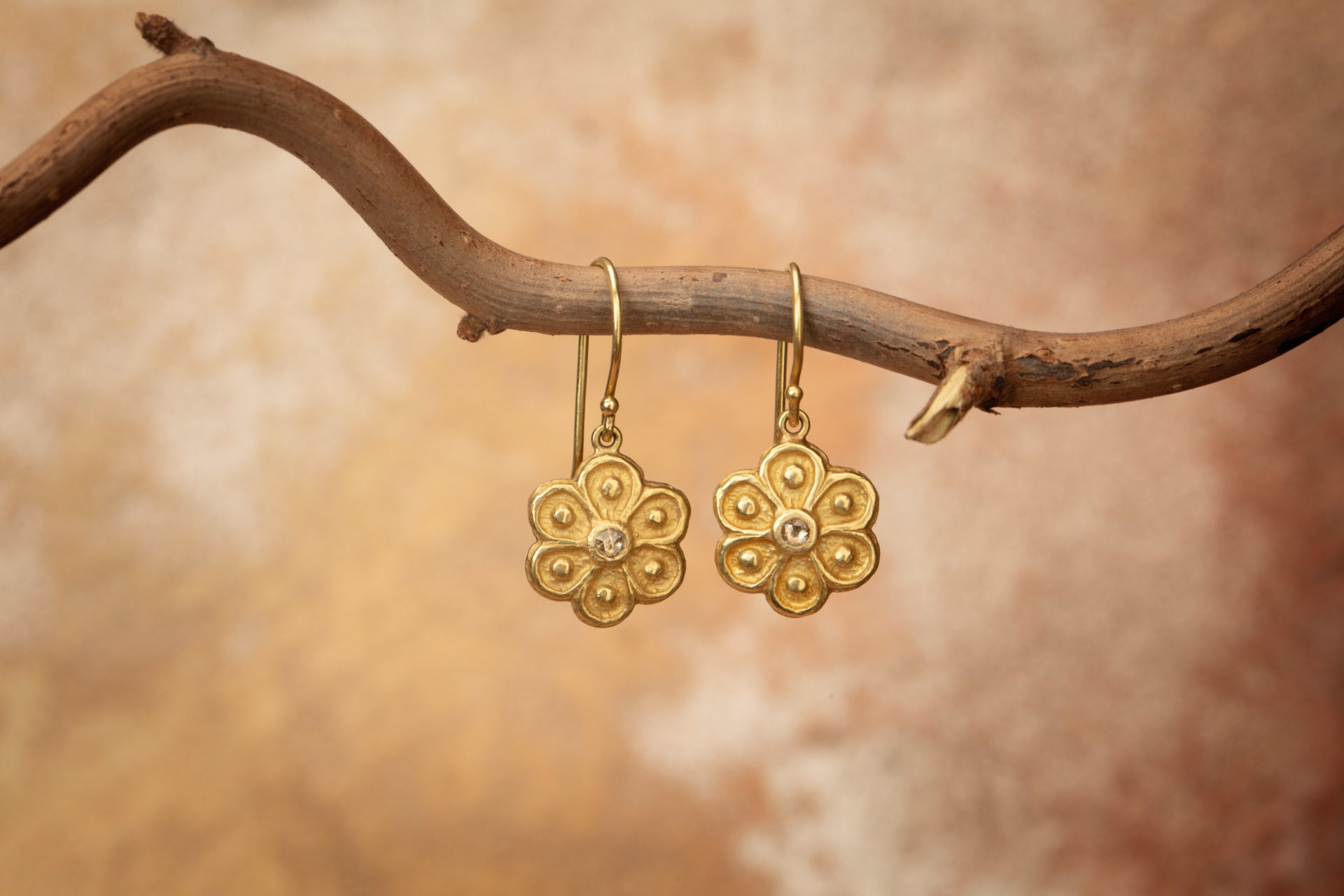 This Jewellery Auction is Raising Funds for Afghan Women
---
Jewellers for Afghanistan will go live next month to raise money for Women for Afghan Women
The ongoing conflict in Afghanistan isn't a new story, but it is a prominent one that continues to get worse day by day. With concerns rising – especially for the groups who remain most vulnerable – a group of British jewellery brands have banded together to raise money for civil society organisation Women for Afghan Women through an auction…
An Interview with Roberta Ventura, Founder of SEP Jordan
Jewellers for Afghanistan Raises Funds for Women for Afghan Women
Later this month, a charity initiative called Jewellers for Afghanistan will see 25 independent British jewellers come together to donate pieces of jewellery for an upcoming auction in aid of Women for Afghan Women. Organised and led by Rosie Lillis Communications, the auction aims to raise funds for organisation's efforts to provide urgent resources, shelter and care to vulnerable women and children during the current crisis.
Each of the 25 jewellery brands involved will donate a piece retailing between £270 and £1570, widening the price range and allowing the auction to be more accessible to a larger group of people.
The full list of jewellers taking part in the auction include Annoushka, Bear Brooksbank, Boochier, By Pariah, Christopher Thompson Royds, Gee Woods, Georgina Boyce, Humphrey Butler, Jessie Thomas, Liv Luttrell, Minka Jewels, Otiumberg, Pippa Small, Rachel Boston, Rebus, Rosa de la Cruz, Ruth Tomlinson, Shaun Leane, Solange, Sophie Keegan, Sophie Theakston, Tada & Joy, Tessa Packard, Theo Fennell and Theodora Warre.
The auction will take place online through fine art auctioneers Roseberys, who will also be waiving its fees so that 100% of proceeds raised can go directly to Women for Afghan Women.
The cause is one that needs more help than ever following the rise of Taliban authority in Afghanistan, with nearly 400,000 Afghans having since been forced to flee their homes and seek safer refuge elsewhere. Women for Afghan Women's main ethos has been to protect and promote the rights of disenfranchised Afghan women and girls but has recently stepped up to help evacuate and provide urgent care for those fleeing the country. Advocating for women's rights and independency, the charity challenges gender-based norms and calls out against violence.
Speaking on the auction, Rosie Lillis, founder of Rosie Lillis Communications, commented: 'As a new mum to a little girl I am utterly horrified by the devastating scenes in Afghanistan and the grim reality that women of all ages are facing in the country. The threat to safety, basic rights to work and education (not to mention lives) is so real and I wanted to help in whatever way I can to try and support those protecting the women and children most at risk.'
Tessa Packard, one of the brands involved, said: 'I cannot begin to imagine how devastating things must be right now for the people of Afghanistan. As a woman, I empathise particularly with its female citizens. They will feel the crushing arm of suppression hardest. They will not be afforded the liberties and freedoms that we so enjoy (and often take for granted) as British residents.  The auction will hopefully put Afghani women in the spotlight and publicise the incredible work that Women For Afghan Women do as a charity, as well as raise funds for their grassroots organisation.'
Take Part
Jewellers for Afghanistan will be held online through Roseberys from 27 September to 4 October 2021. roseberys.co.uk
Learn more about Women for Afghan Women at womenforafghanwomen.org
Featured image: Rebus
The Best Sustainable Jewellery Brands / The Guide to Buying Vintage Jewellery