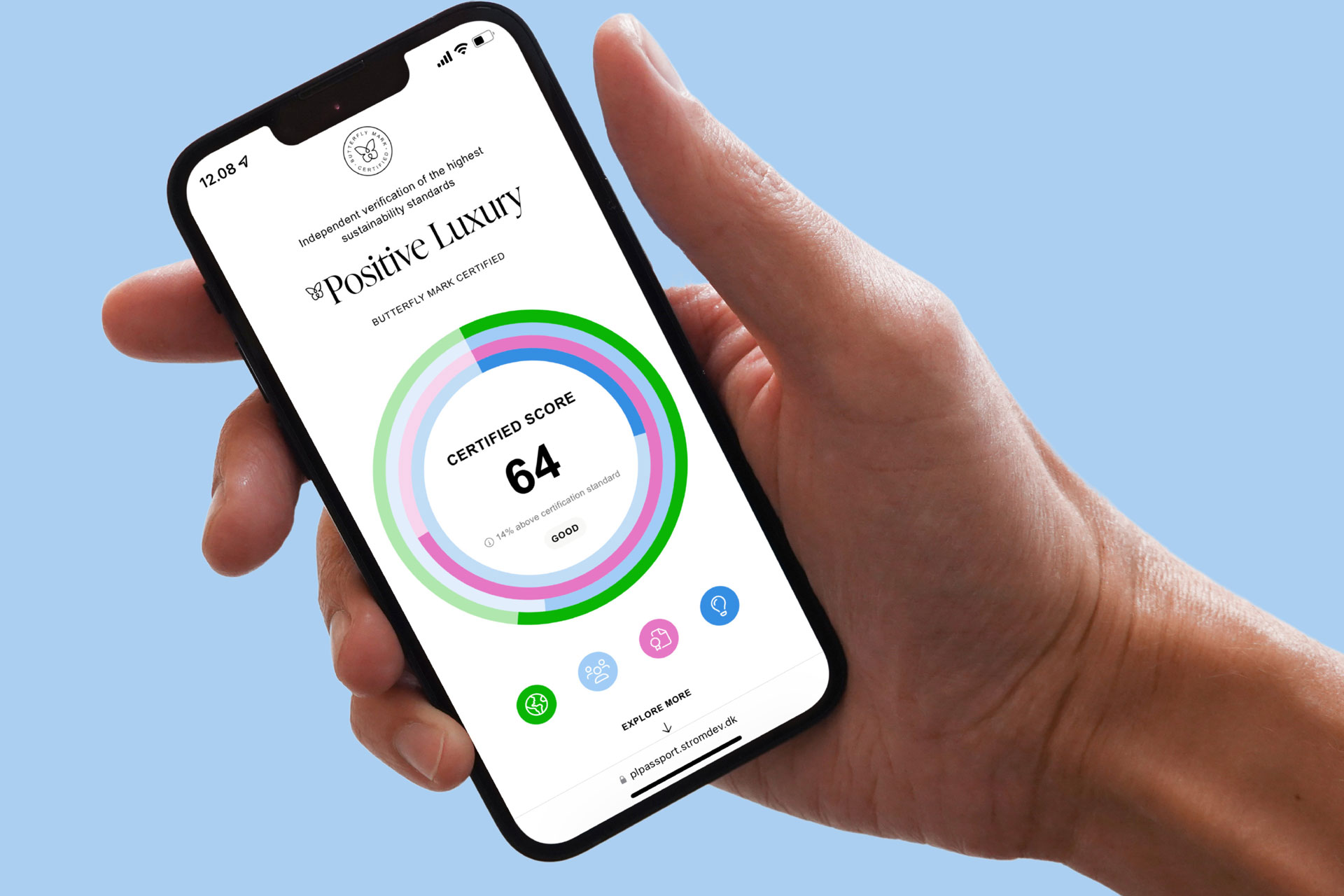 What is the Connected Butterfly Mark?
Interview with the Positive Luxury co-founder, Diana Verde Nieto
Buying luxury, but worried about the environmental impact? That's where Positive Luxury steps in. They've recently launched the 'Connected Butterfly' mark, which helps shoppers understand the exact ESG impact of the companies they're buying from. C&TH talks to Diana Verde Nieto to find out what the new Connected Butterfly mark is, and why it matters.
Interview with Diana Verde Nieto, co-founder of Positive Luxury: What is the Connected Butterfly mark?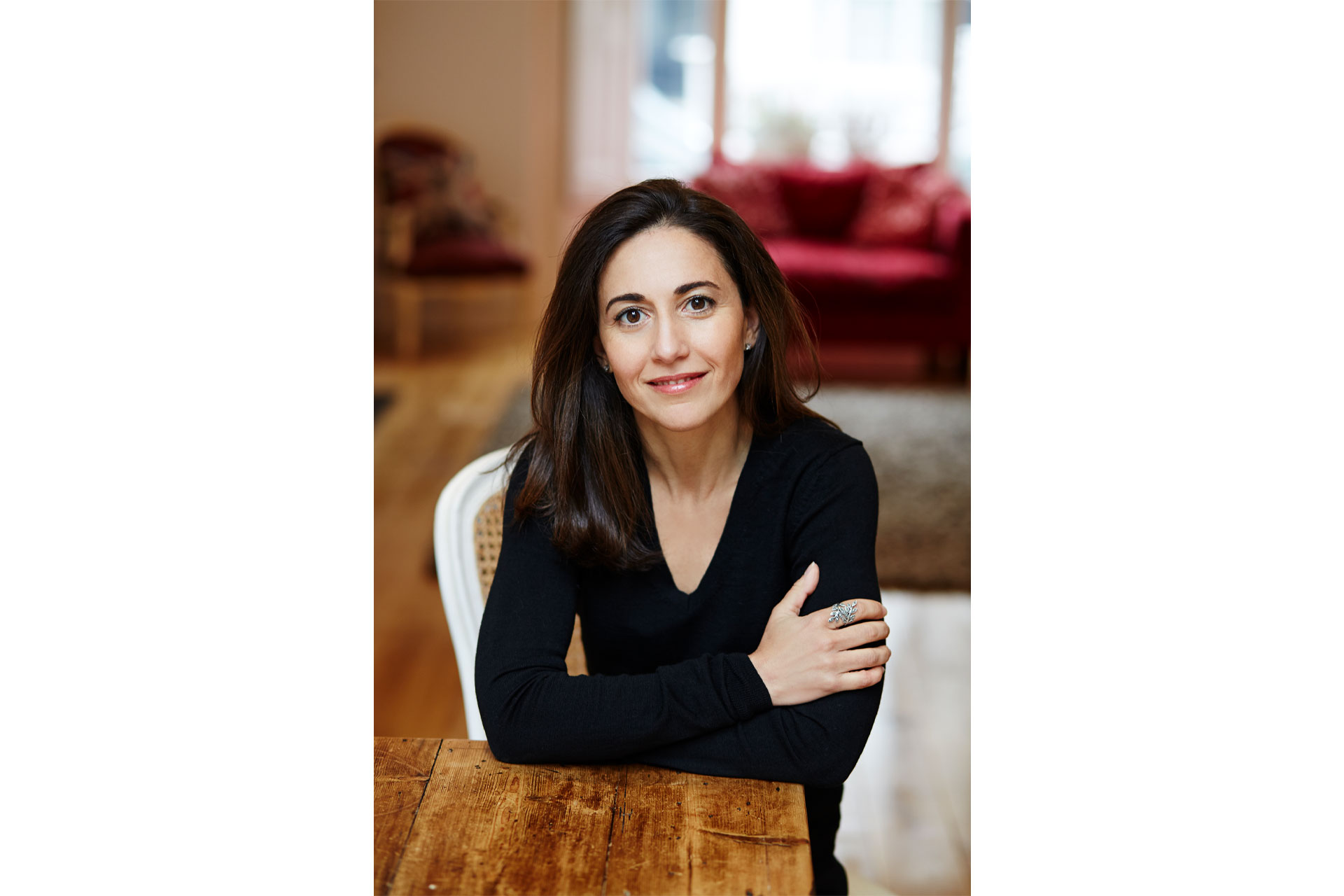 What is Positive Luxury?
Positive Luxury helps luxury organisations accelerate adaptation to the new climate economy, enabling companies to manage risk, embed innovation and credibly foster consumer trust through our Butterfly Mark certification. The Butterfly Mark certification, a globally respected trust mark, allows brands, retailers and suppliers to understand how to leverage sustainability as a key driver of value for their business.
And how did you come to this issue personally?
I was born in Argentina from a family of entrepreneurs who taught me at an early age you reap what you sow. When I came to the UK, I discovered many opportunities to engage professionally with social and environmental issues, quickly realising that sustainability combined all these important aspects into one. Following a chance meeting with David Attenborough, who told me the inspirational story of the Large Blue Butterfly, my co-founder, Karen Hanton and I started Positive Luxury in 2011 after identifying the luxury industry as one that could drive enormous positive change.
What is the new Connected Butterfly mark?
The Connected Butterfly mark enables organisations to demonstrate their ESG+ performance with honesty and confidence across any number of digital and physical touchpoints. The tool can be very easily embedded companies' websites or retailers' product pages, and launched by clicking a widget button or via hyperlink, QR code or scanning an NFC tag. The Web3 platform combines a blockchain-based solution and quantum ledger database, allowing the Connected Butterfly Mark to set a new standard across the luxury industry for transparency in communication. In addition to public disclosure of detailed ESG+ performance scores, conscious consumers can access educational content as well as brands' journey mapping,2030 targets and milestones, and other accreditations.
And how are the scores verified?
Our proprietary ESG+ assessment framework is the only one designed for the specific social, environmental and material risks of the global luxury industry. The ESG+ framework is created in collaboration with key industry partners and experts including BSI, Capital Coalitions, Volans, UNEP and MIT to name a few to ensure it reflects sustainability best practice across each of the industries we support. The assessment is completed using an intuitive online portal and all evidence verified by our team of sustainability experts. On joining the community or commencing re-assessment (which all companies must do every two years) each company undertakes a baseline assessment allowing us to undertake a detailed gap analysis highlighting risks and areas for improvement. . In order to become Butterfly Mark Certified, a company much achieve a 50% in each of the E, S and G pillars of our framework and a 50% overall – ensuring strength in performance across the breadth of our framework. On average across the Positive Luxury community, this process drives an average improvement in a brand's overall ESG+ performance by 26 points or 87% – within a six to 12 month time span – to meet certification standards. 
  
Which brands can we expect to see the mark on?
We work across six luxury verticals, including fashion & accessories, beauty & fragrance, jewellery & watches, premium drinks, living & interiors and travel & leisure. All brands who reach the rigorous certification standards will be able to use the Connected Butterfly Mark, enabling them to easily showcase their sustainability credentials confidently to consumers. Just some our community we are working with to integrate the tool into their communications include Smiling Rocks, Le Petite Planet, Maison Mais, Thread & Tonic and Stephen Webster…
Why is this important to the public?
Luxury conscious customers are demanding transparency from brands on key sustainability issues. There is growing evidence that a brand's sustainability performance is driving consumer purchase preference, and that consumers are willing to pay a premium for products from brands they trust operate sustainably and communicate honestly. The Connected Butterfly Mark is the first tool to enable consumers to truly understand a brand's sustainability credentials with clear score indicators, explanations on the brand ethos as well as the positive actions they intend to continue to make. Consumers can have confidence that a brand's values align with their personal beliefs and that the brand has been independently audited, alleviating the risk of greenwashing.  
Find out more at positiveluxury.com