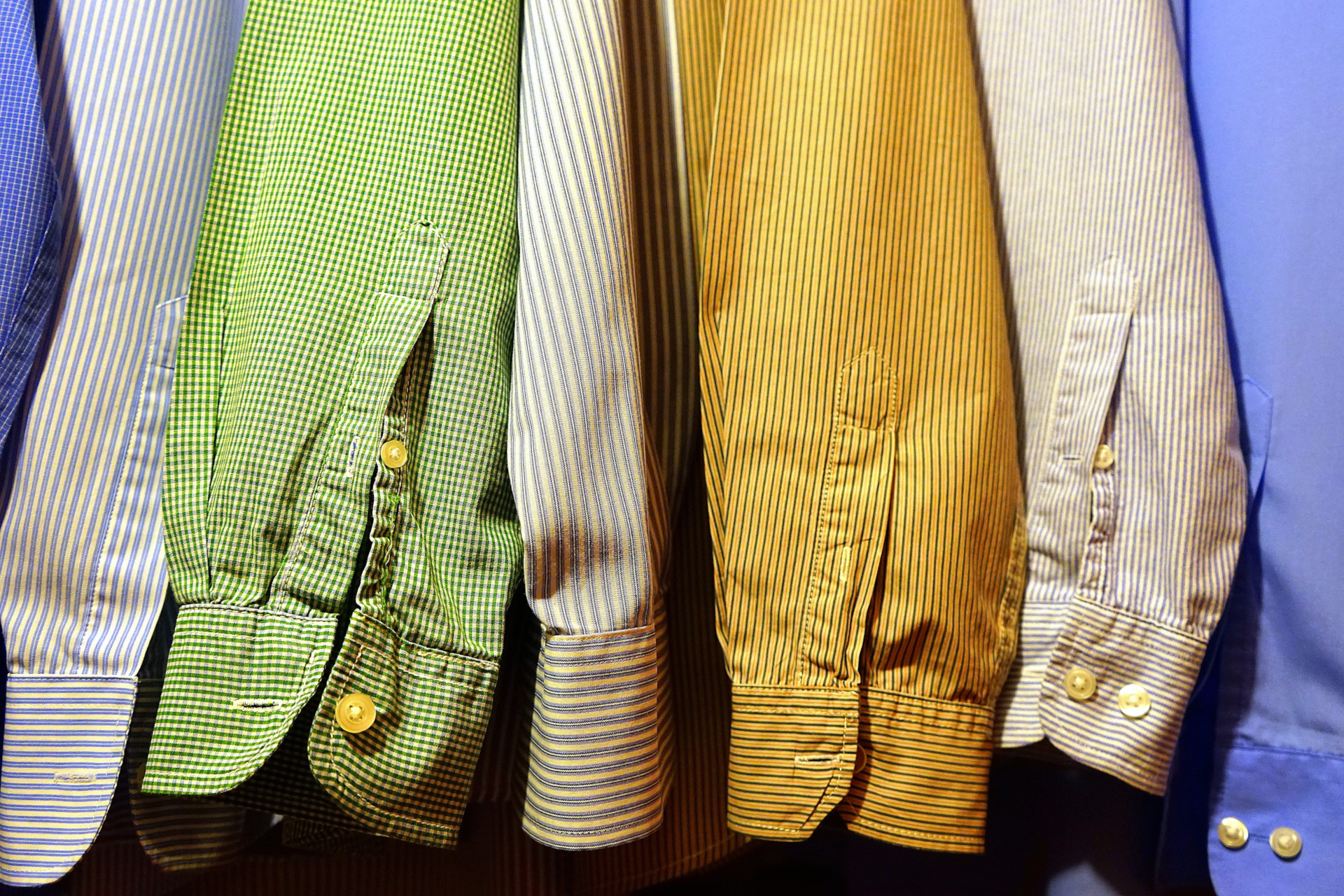 Sustainable Swaps: Fashion
---
Eco-conscious action is the new vogue
We all love following the latest trends, dressing up to the nines and spoiling ourselves with an online shopping spree every now and then, but the realities of the fashion industry are often a lot darker than they seem. According to the BBC, it's estimated globally that we create 92 million tonnes of textiles waste each year – which equates to a rubbish truck full of clothes being dumped in landfill every second. Want to help make a difference? Here are some easy sustainable fashion swaps you can make, from rental wardrobes to slow fashion saviours.
Sustainable Swaps: Fashion
Shop secondhand
Modern Britain is arguably built on a foundation of charity shops and vintage boutiques, dotted up and down our high streets and packed with hidden gems available at a fraction of their retail value. Not only does a purchase from a secondhand shop guarantee that you've helped create a circular lifecycle for a clothing item, it also usually saves you a bit of money when compared to the brand new alternative. There's an estimated 11,200 charity shops and 3,800 secondhand stores in the UK, as well as hundreds of online retailers specialising in pre-loved goods – meaning there's plenty of unexplored corners to discover.
Rent your outfit
Got a big event coming up? Whether you're planning the holiday of dreams, getting ready for your best friend's wedding or dressing up for a night out with friends, the last thing you want to do is buy something you'll wear once and then chuck in the back of your wardrobe for the foreseeable future. When it comes to one-off events (or even occasionally spicing up your everyday wardrobe), consider renting out your outfit from an online rental platform like HURR Collective or My Wardrobe HQ. Alternatively, that dress you haven't worn since 2015 could get another shot at social season, if you fancy the idea of renting out your own wardrobe.
Swap fast fashion for slow fashion
One of the biggest issues in the fashion industry is the sheer amount of products we consume. Fast fashion brands are one of the biggest contributors to our inflated shopping habits, as they release multiple lines a year with an emphasis on trend-based consumption. If you can, try to opt for labels that have a slow fashion ethos – these are brands that create products with long-term use in mind, usually with trend-less pieces, high-quality garments, smaller batches and (as the names suggest) products being released at a much slower rate.
Opt for B Corp brands
One way to know for sure that the brand you're shopping with is doing its bit for the planet is by checking its certifications. B Corp brands, for example, are routinely assessed against standards that measure their impact on planet and people. Run by the nonprofit network B Lab, the certification takes into account any environmental, social and charitable characteristics a brand may have or be working on.
Donate your old clothes
It's never a bad idea to donate your old or unwanted clothing to something who needs it more – especially if it can save them from going to landfill in the long-run. First, see if there's anyone you know, whether friends or family, that would be happy to take some of your clothes. If you still have clothing items leftover, check your local charity shop to see if they're taking any donations. Charity organisation Oxfam continues to call on people to donate any unwanted garms where they can, and has even pointed out some of the benefits of donating here.
Featured image: Mike B, Pexels