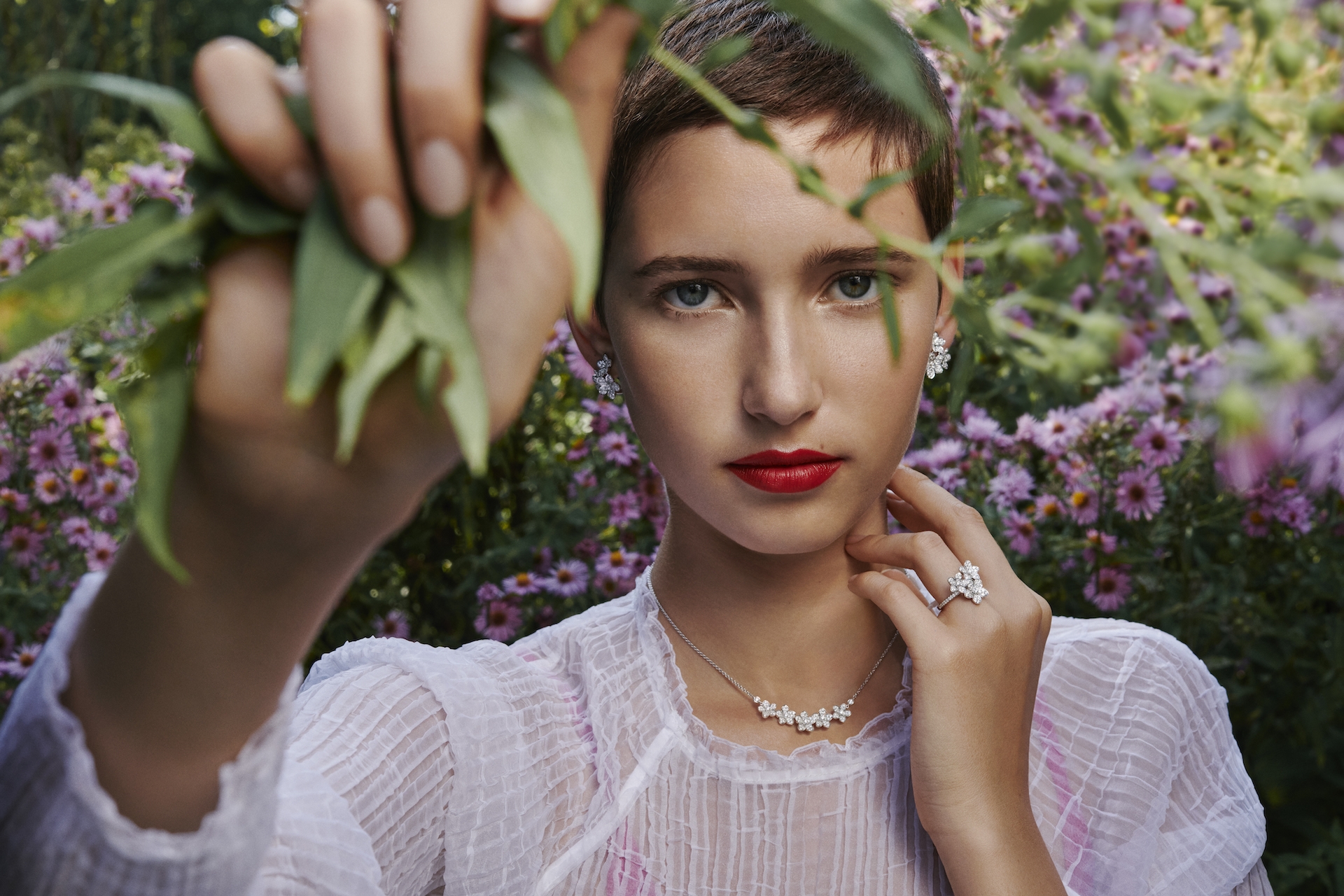 What's Trending in British Luxury? February 2022
---
Keep up with these homegrown names
All the latest launches, collaborations and innovation from the best British brands. This is British luxury news you don't want to miss. Want more? Subscribe to the Great British Brands newsletter today.
The Best of British Style – Fashion, Beauty, Brands & More
British Luxury News
Asprey Collaborates with Bugatti to Create One of One La Voiture Noire Sculpture & NFT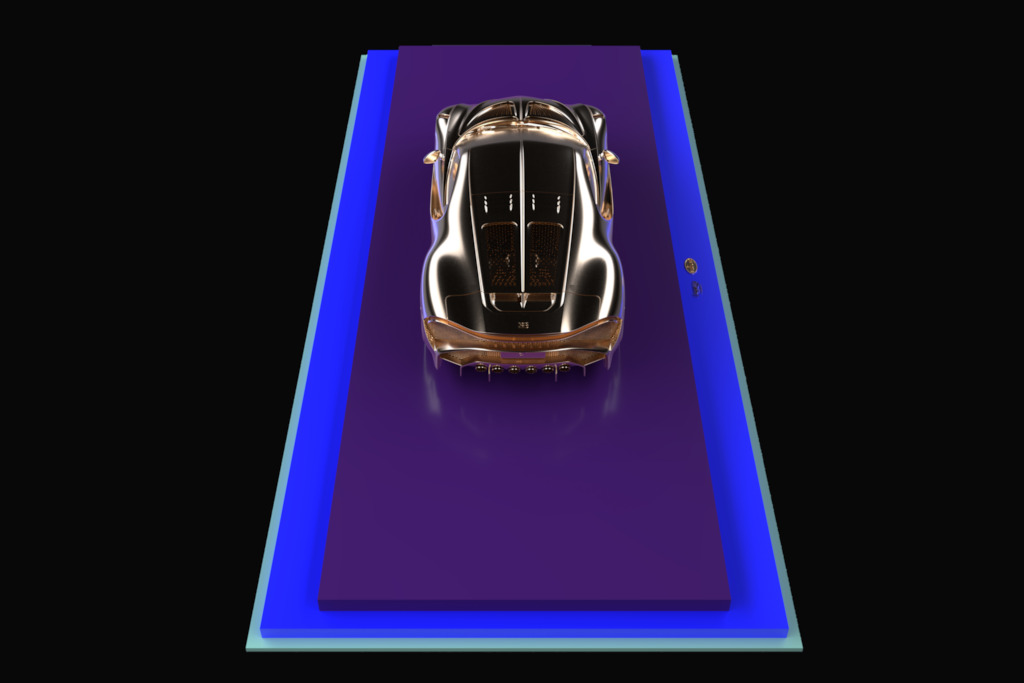 British luxury brand Asprey has announced a collaboration with automobile giant Bugatti which will see them launch a one-of-one sculpture based on the La Voiture Noire, as well as 261 smaller sculptures – each with their own NFT. The collection will be released in March 2022, with auction details to follow.
Ali Walker, Chief Creative Officer at Asprey's Digital Studio, said: 'This year, at Asprey, we celebrate our 241st anniversary. The Asprey Digital Studio and the newly expanded London workshop heralds a new era. The partnership with Bugatti, such an iconic and artistic brand, is the ultimate collaboration to explore new production and artistic techniques. The bold colours mixed with the gold and silver precious metals create a vivid pop art theme. As for the "Noire", only the buyer of the one-of-one will know that.'
For more information, please visit aspreybugatti.com
Barbour Launches Sixth Collection with ALEXACHUNG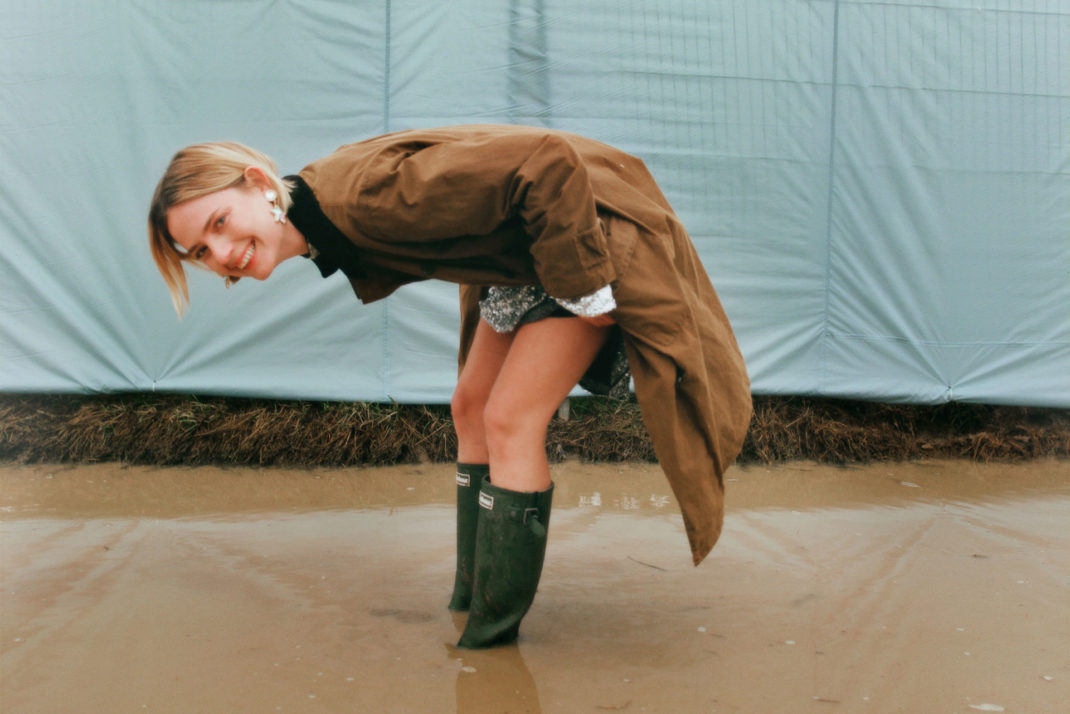 Award-winning Great British Brand Barbour has announced the launch of its sixth collaboration with ready-to-wear fashion brand ALEXACHUNG. The ten-piece collection has been designed, as is described in the official release, 'with practicality in mind', featuring a range of adaptable and, of course, stylish outerwear, from wax jackets to quilted coats. 'Although my attachment to my Barbour may have begun as a child somewhere in a field in Hampshire, it most certainly came of age at a British music festival,' says Alexa Chung, founder and creative director of ALEXACHUNG. 'This season our collaboration explores the fruitful relationship between rock festivals and practical outerwear. The go-to-choice for any discerning lead singer or gallant crowd member, we have created a collection of Barbour's that are just as at home camping on a forty-fivedegree incline as they are back in the big city or small village.' Shop the collection at barbour.com
Maeving Launches London Bridge Pop-Up Shop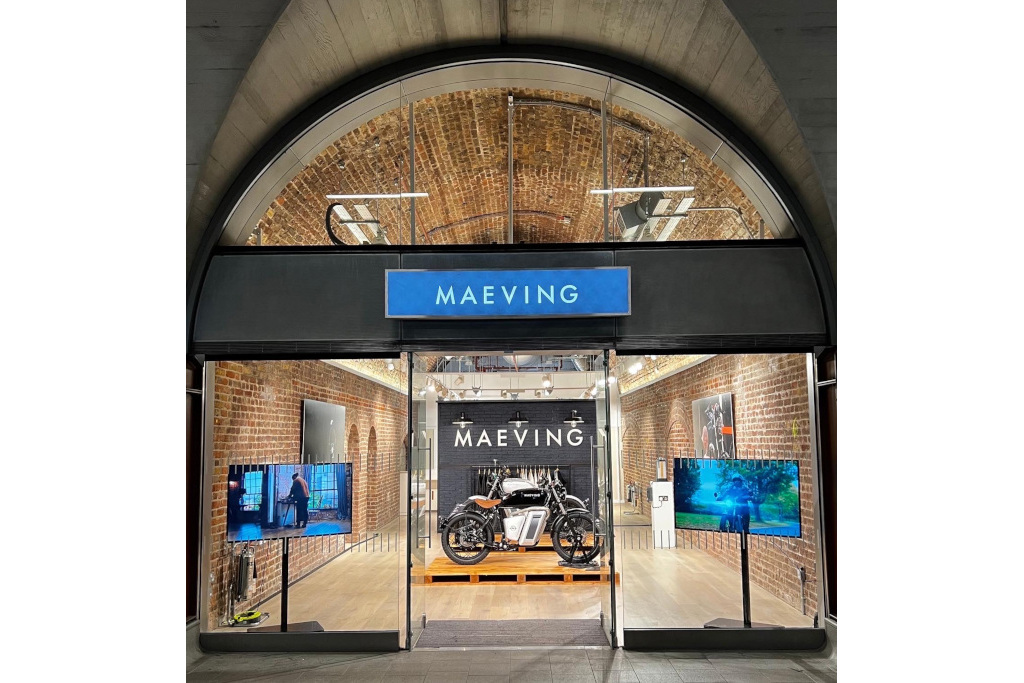 British electric motorcycle brand Maeving began the year with the unveiling of the RM1 bike, a game-changing vehicle that offers up to 80 miles of uninterrupted travel and features a removable battery that can be charged at any socket. The Rm1 has the potential to radically transform cities with cleaner energy alternatives, making them quieter and healthier
With a top speed of 45mph and kerb weight of just 98KG, Maeving's RM1 is lightweight and manoeuvrable – perfect for navigating city roads – and is faster than e-bikes or e-scooters. With its new design, the brand hopes to strike a balance between convenient, compact travel and the benefits of an electric vehicle.
Co-Founder of Maeving, Seb Inglis-Jones, commented: 'Maeving's credibility and expert knowledge, together with the beauty of the RM1, will accelerate the electric revolution in the two-wheeled space and make a significant impact on the health of our cities and communities. After several years of development and testing, I am incredibly excited to see our bikes take to the road, giving users the freedom to travel on their own two-wheels.'
To mark the launch of the RM1, Maeving has launched a pop-up store in London Bridge. Care to give the new electric motorcycle a spin?
Maeving will be welcoming visitors to its London Bridge pop-up store for the entire month of February, from 8am to 8pm. London Bridge Rail Station, Western Arcade Shopping Avenue, Unit SU22. maeving.com
Fitzdares To Takeover Eastnor Castle for Cheltenham Festival
After two years of Covid restrictions, excitement for The Cheltenham Festival 2022 is building. And now Fitzdares, the bookmaker and private members' club based in heart of Mayfair, is taking things up another notch with The Fitzdares Castle.
Yes, that's right, castle. Following previous successes of pop ups at Goodwood and Mark's Club in London, Fitzdares is taking over Eastnor Castle in the Cotswolds for the biggest event in the racing calendar.
'The Cheltenham Festival is back and crowds are back, for the first time in two years!' says William Woodhams, CEO of Fitzdares. 'We love Cheltenham, it is in our DNA as bookies. As we were not able to do the castle last year, we simply had to bring it back for 2022. This is one of the many things we have up ourselves for the greatest week of the year.'
Fitzdares will be hosting its members and other punters in the incredible 19th century castle, which boasts 12 Regency-style rooms with glorious views of the rolling Malvern Hills.
The public can apply for a ticket, which start from £350 a head per night. On the Monday evening transport will be provided to the launch of the Fitzdares Club in the Cotswold at Naunton Downs Estate. On the Tuesday night it will include a three-course dinner hosted by a famous name from the racing world. There will also be a breakfast on both days to kick things off before guests depart for Prestbury Park.
Applications are currently available for an overnight stay on Monday and Tuesday. To apply for a ticket email [email protected]. fitzdares.com
Mulberry Introduces Its Softest Bag Yet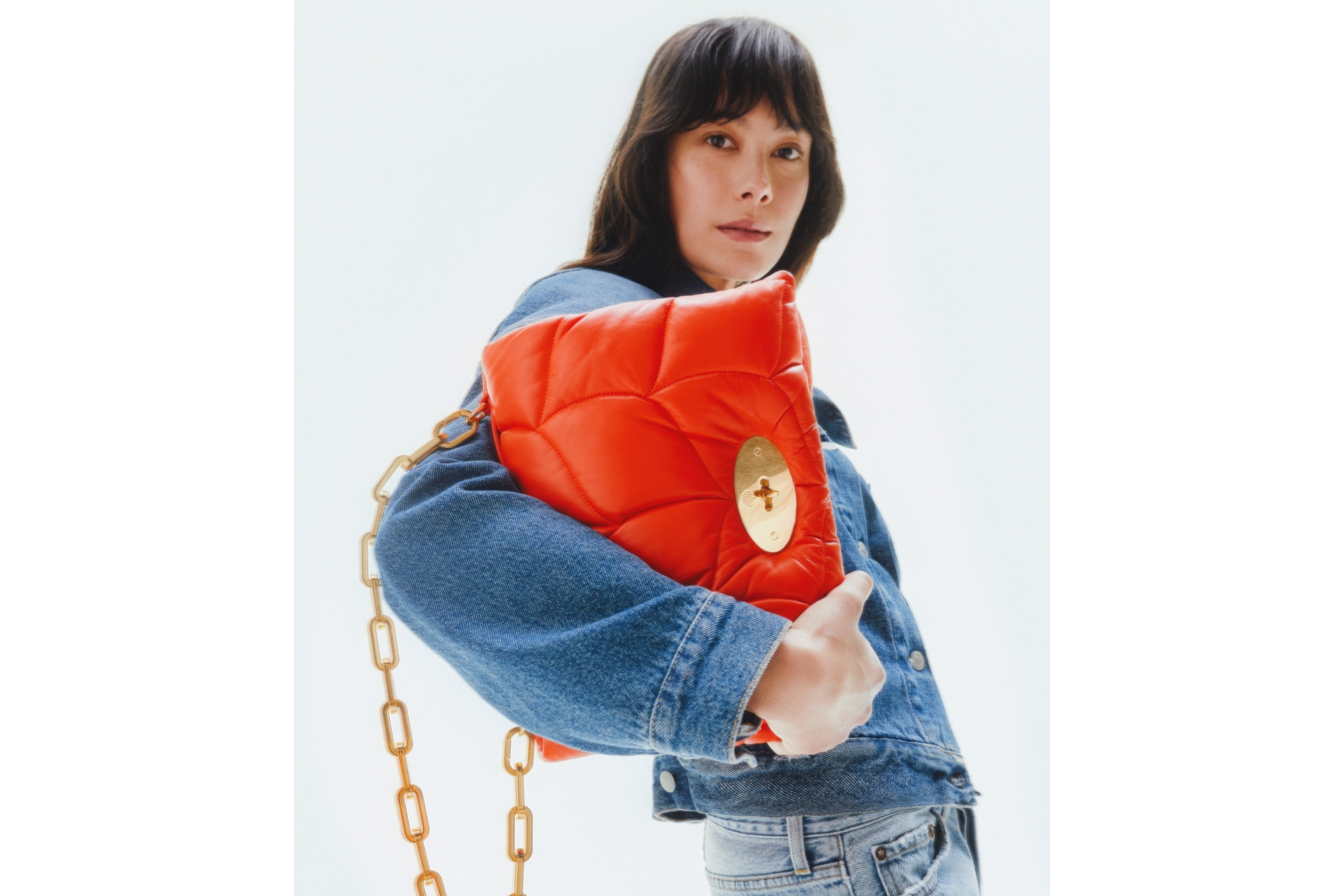 Somerset-based British luxury lifestyle brand Mulberry has just launched its softest bag ever, cementing the current trend for all things soft and quilted, from coats to accessories.
The aptly named Mulberry Softie is a collection of three quilted bag styles, crafted from the highest quality, environmentally accredited nappa leather, filled with thick, sumptuous Responsible Down-standard feathers and lined with recycled nylon. The range incorporates Mulberry's signature Postman's Lock clasp, and a choice of chain or a leather top handle.
See the whole collection at mulberry.com
Graff Launches Joyful Wild Flower Collection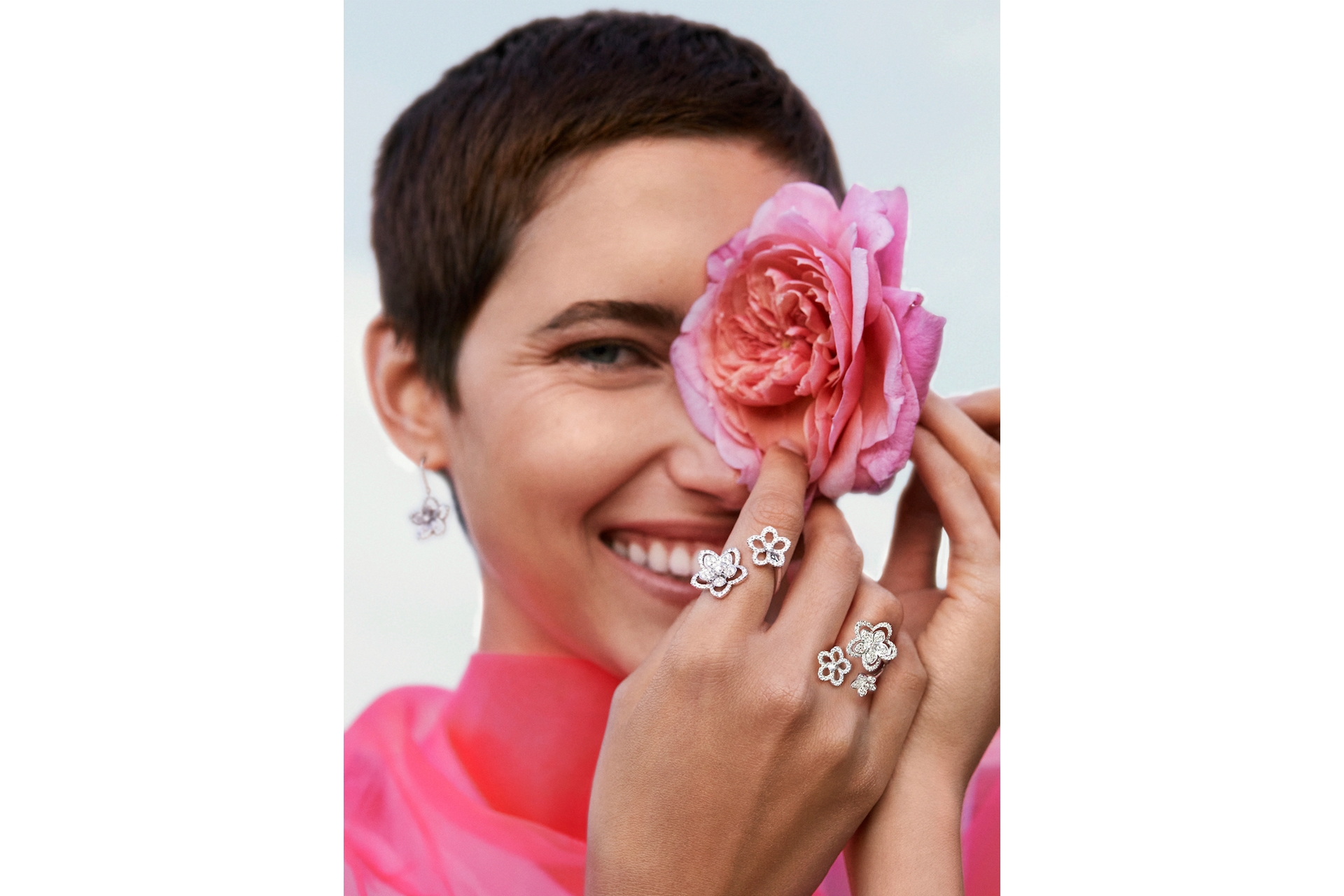 Spring has sprung at fine jewellery brand Graff, which has just launched its joyful Wild Flower collection. A lovely tribute to the classic English garden, it's a celebration of modern, untamed femininity and youthful freedom.
The floral pieces are designed to slip effortlessly into anyone's wardrobe, whether they're meeting friends for lunch or attending an evening soiree. The collection includes four styles of flowers, in different sizes and arrangements, which can be worn separately or layered in extravagant bouquets at the ears, neck and wrists.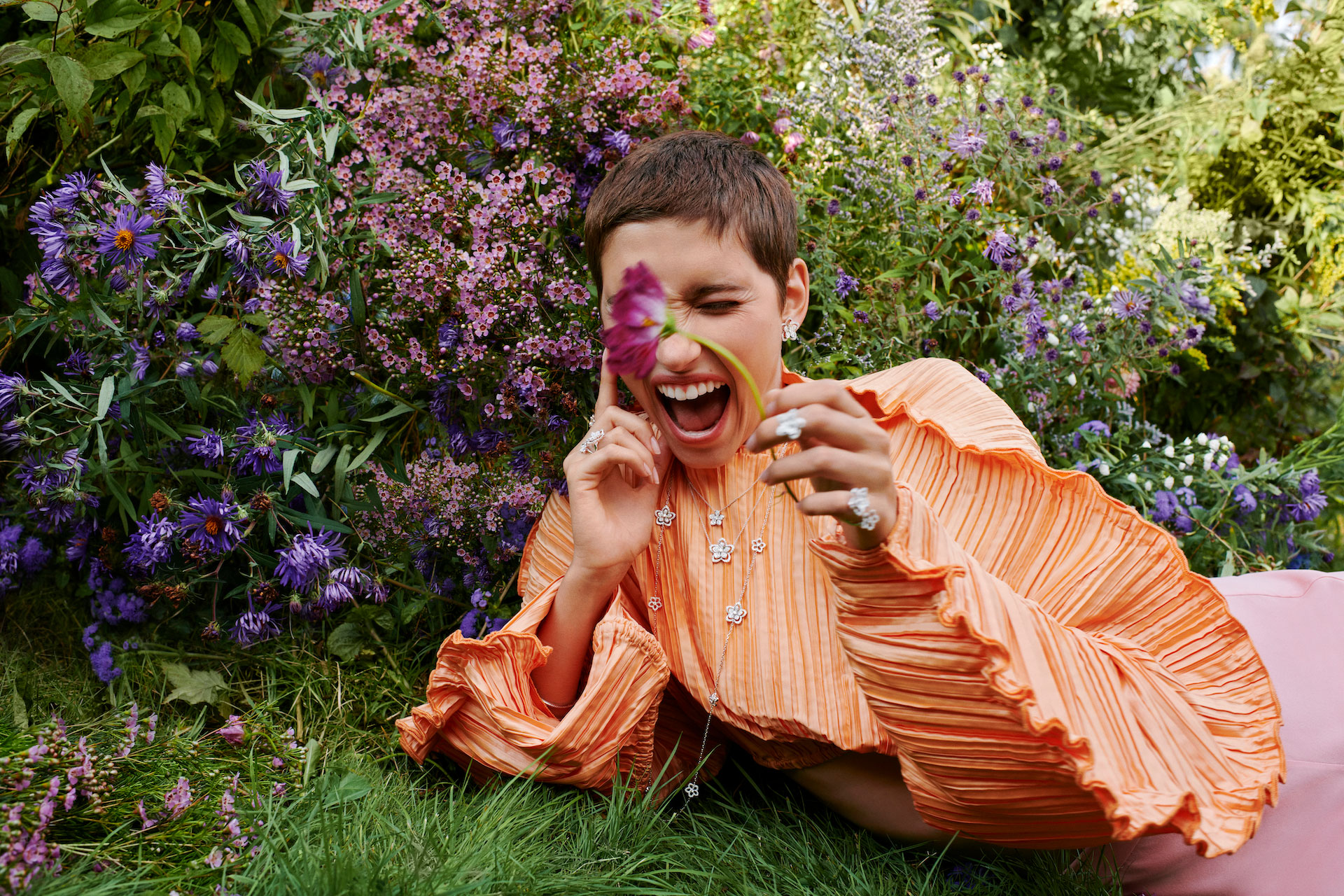 'At Graff, floral motifs have long been part of our heritage,' explains Anne-Eva Geffroy, Design Director. 'With the Wild Flower collection, we take a fresh perspective with a contemporary reinterpretation of the flower – one that is freed from tradition and bursting with life.'
Discover the whole collection at graff.com
Boodles Sponsoring the Gold Cup at the Cheltenham Festival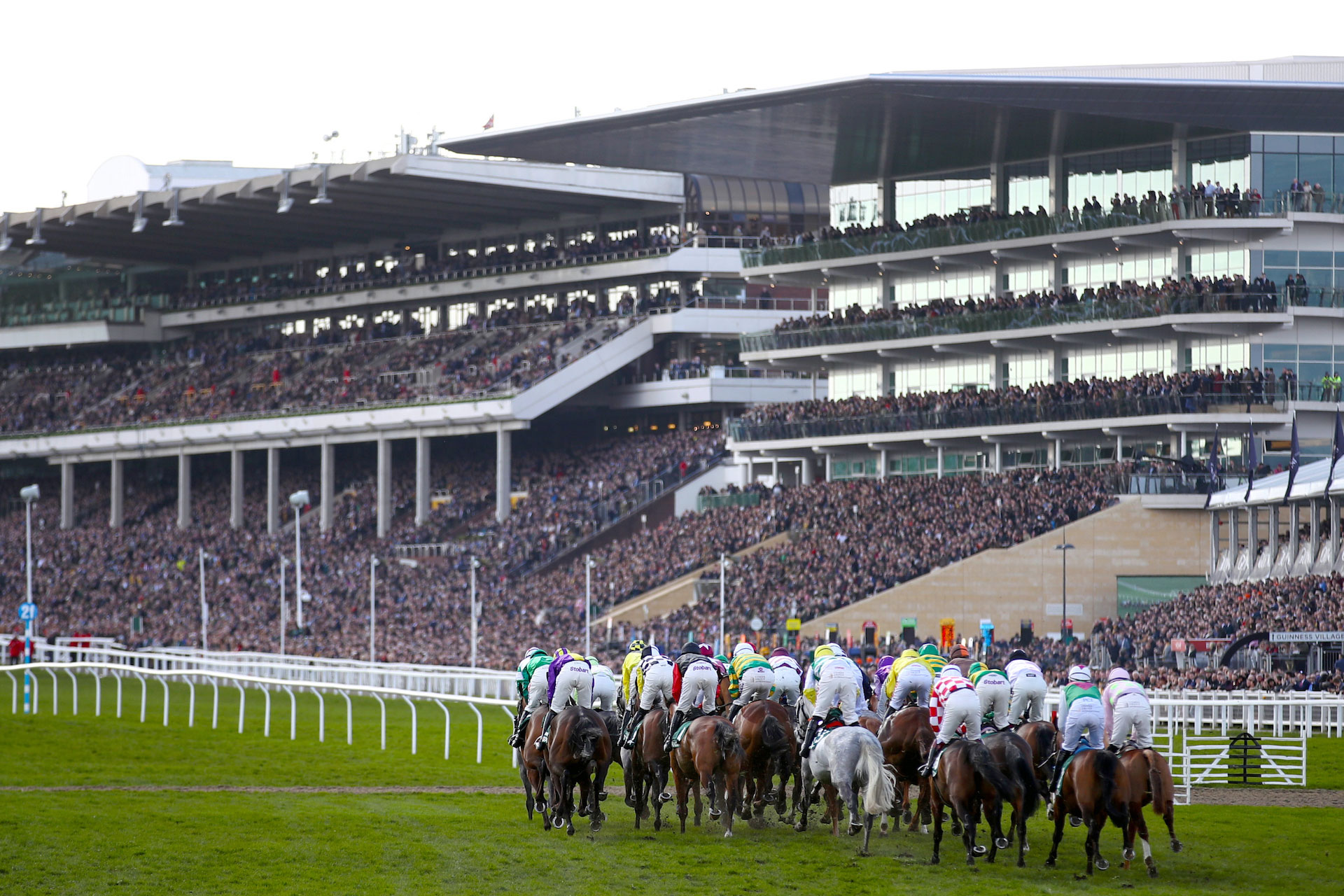 Racing season is upon us and jockeys, horses and punters are all gearing up for one of the highlights of the jump racing calendar: the Cheltenham Festival. This year, extra glitz and glamour will be brought to Prestbury Park with British fine jewellery brand Boodles sponsoring the Cheltenham Gold Cup. Read all about it here
Rosewood London to Host a My Wardrobe HQ Pop-Up for LFW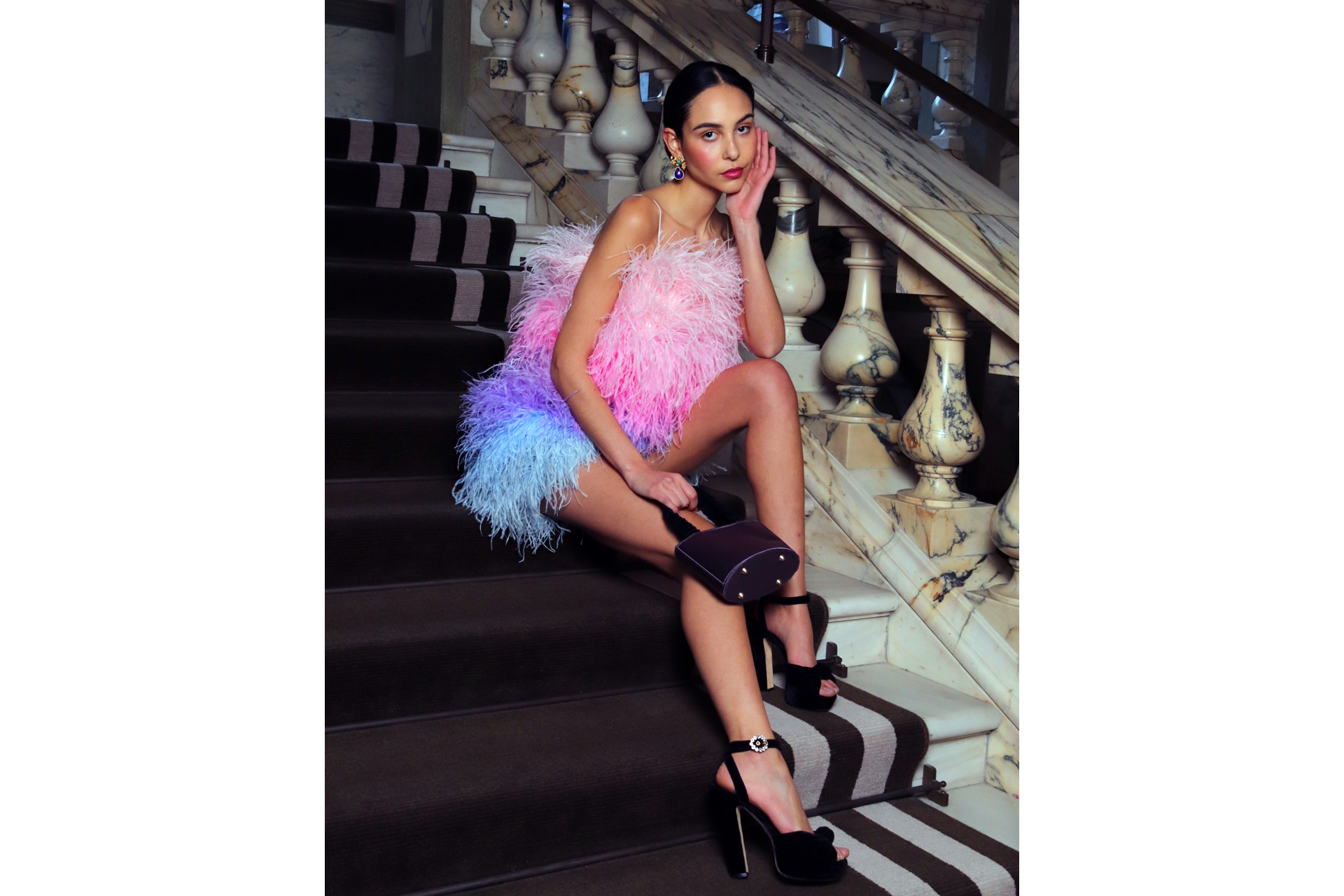 Luxury hotel Rosewood London is partnering with fashion rental marketplace, My Wardrobe HQ, to create a pop-up shopping experience ahead of this month's London Fashion Week (which will take place from 18-22 February).
The luxury pop-up, located in the hotel's swanky Lincoln House suite (named in honour of the hotel's proximity to Lincoln's Inn Fields) will showcase a curated selection of looks to rent from both renowned designers like Stella McCartney and Prada, and emerging designers like Maison Marcelle, La Pearlin, Filkk, and Mimine AG. It'll be open on Wednesday 16th and Thursday 17th February, from 10am to 3pm.
The My Wardrobe HQ styling team will be on hand to help you select a winning look to rent, which can then be captured by a red carpet-inspired GlamBot. If you're unable to attend the salon, the Rosewood Edit will also be available to rent on the platform's website from Monday 7th February to Sunday 20th February, 2022.
Rental starts at £24 /per day. mywardrobehq.com; rosewoodhotels.com
David Morris Presents New 'Impressions' Collection
Specialists in creating jewellery from the finest and rarest stones on the planet, it's no surprise that David Morris's new collection is simply sumptuous. 'Impressions' combines classical motifs with modernist influences, resulting in swoon-worthy pieces that make a lasting investment.
With the sensational 'Monsoon' emerald and white diamond necklace (above), for example, the brand's CEO and Creative Director, Jeremy Morris, spent two years collecting 168 carats of beautiful, deep-green Zambian emeralds for the piece. This was followed by three months of design preparation, with a further three months needed to hand craft the finished piece at the house's Bond Street atelier. The result is a necklace that is at once totally timeless, and utterly modern.
'Creating pieces that appear to effortlessly combine both contemporary and classic elements is a delicate dance, yet these two characteristics are an inherent part of the David Morris design DNA,' explains Jeremy.
Joining the 'Monsoon' necklace are matching earrings, as well as the magnificent black opal, Paraiba tourmaline and white diamond 'Eternal Flame' necklace (above). The design's large pendant style is a nod to Victorian cameo brooches, but instead of the traditional woman's profile, the centrepiece is an incredible 36ct 'confetti' pattern Australian black opal of incredible scarcity. 'Evergreen' earrings with emeralds and white diamonds, set in green titanium, a 'Tetras' bangle with turquoise, blue sapphire and white diamonds, and 'Horizon' earrings with pink Conch pearls and white diamonds finish the remarkable collection.
Bremont Launches Limited-Edition Watch to Mark Start of Six Nations
Six Nations Rugby 2022: The Best Places to Watch in London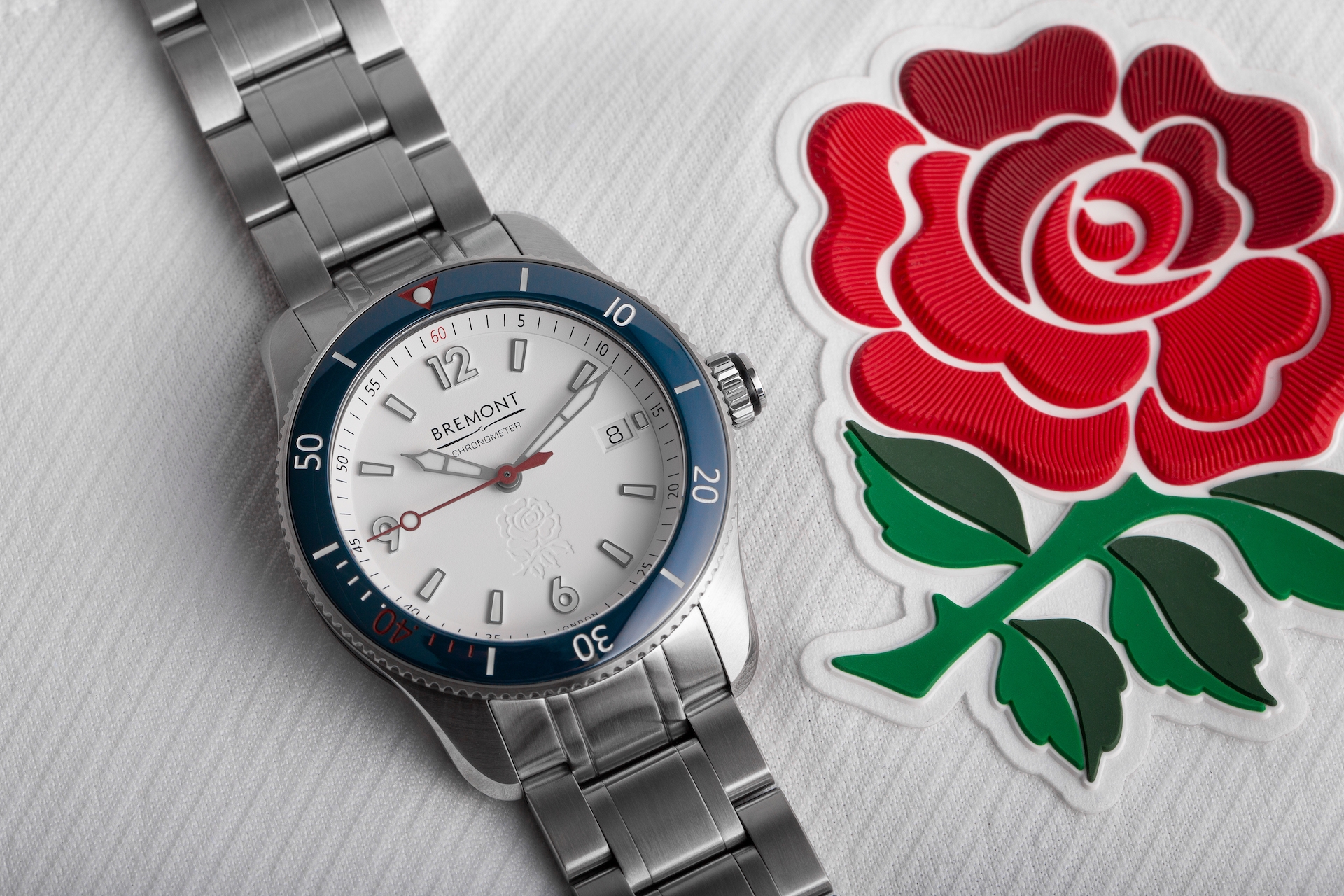 Ahead of the 2022 Guinness Six Nations Championship kicking off tomorrow (5th February), Bremont, the Official Timing Partner of both England Rugby and Twickenham Stadium, has unveiled a new limited-edition watch to mark the occasion.
The Bremont Limited Edition S300 RFU is a 40mm chronometer in a distinct red, white and blue colour palette inspired by the England team kit. Turning the watch over reveals its closed case back stamped with 'England Rugby – Twickenham' around the England rose.
'Bremont's designs, craftsmanship and brand ethos are perfectly aligned with what England Rugby stands for, two institutions that are made in England and both "Tested Beyond Endurance",' commented Tom Curry, Bremont ambassador and England Rugby player. The watch is limited to just 150 pieces.
READ MORE BRITISH LUXURY NEWS:
Buy Your Copy of Great British Brands 2022 / Modern Masters: Erin O'Connor Models Homegrown Fashion Heroes