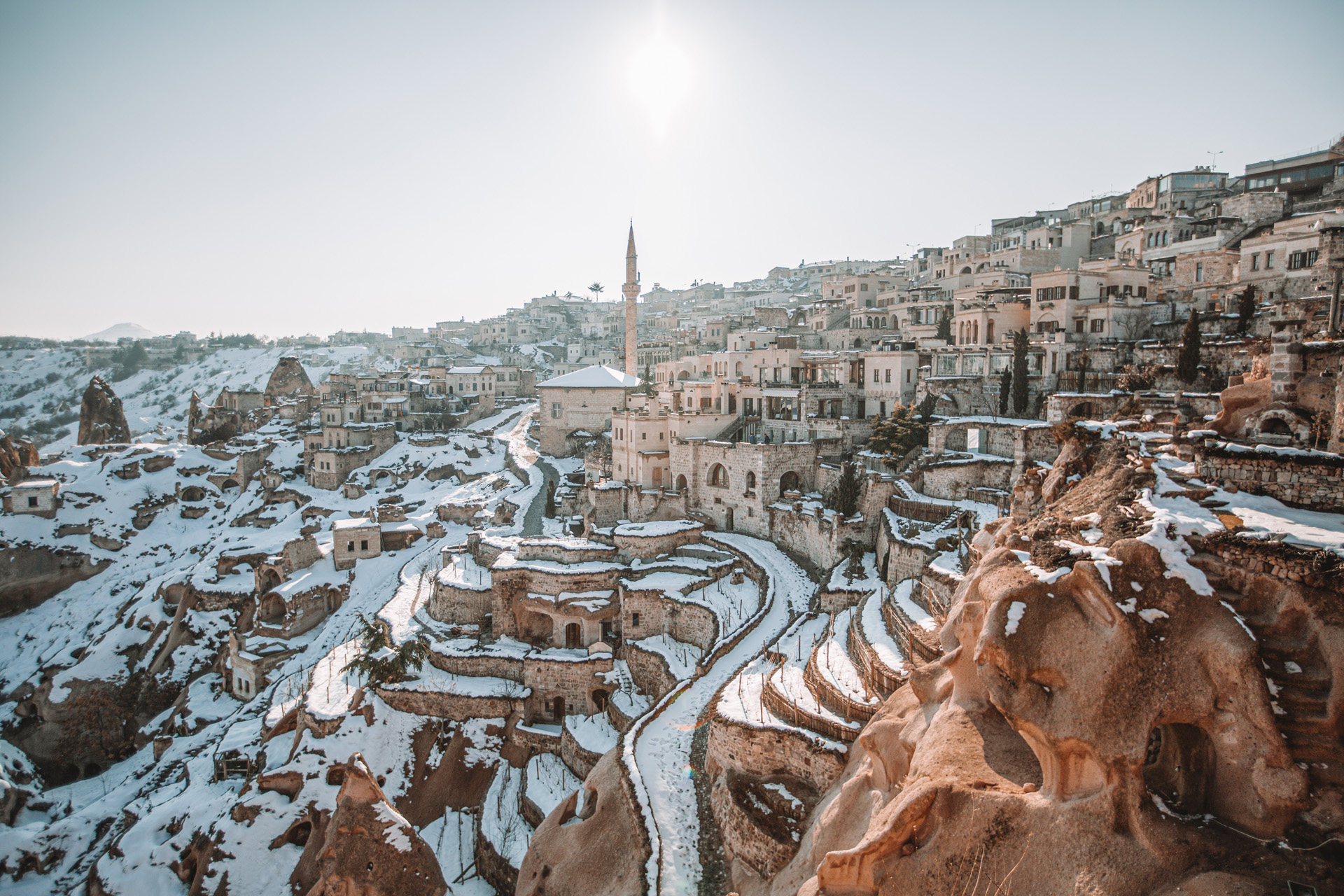 Antiquity Meets Contemporary Chic: Argos In Cappadocia – Hotel Review
---
Alanna Ospina explores this ancient pocket of Turkey
Alanna Ospina explores the hillside luxury hotel Argos in Cappadocia, with its spectacular views and the most extraordinary rooms – a celebration of the astonishing culture of this corner of central Anatolian Turkey.
Read the C&TH Guide to Responsible Tourism
Hotel Review: Argos In Cappadocia, Turkey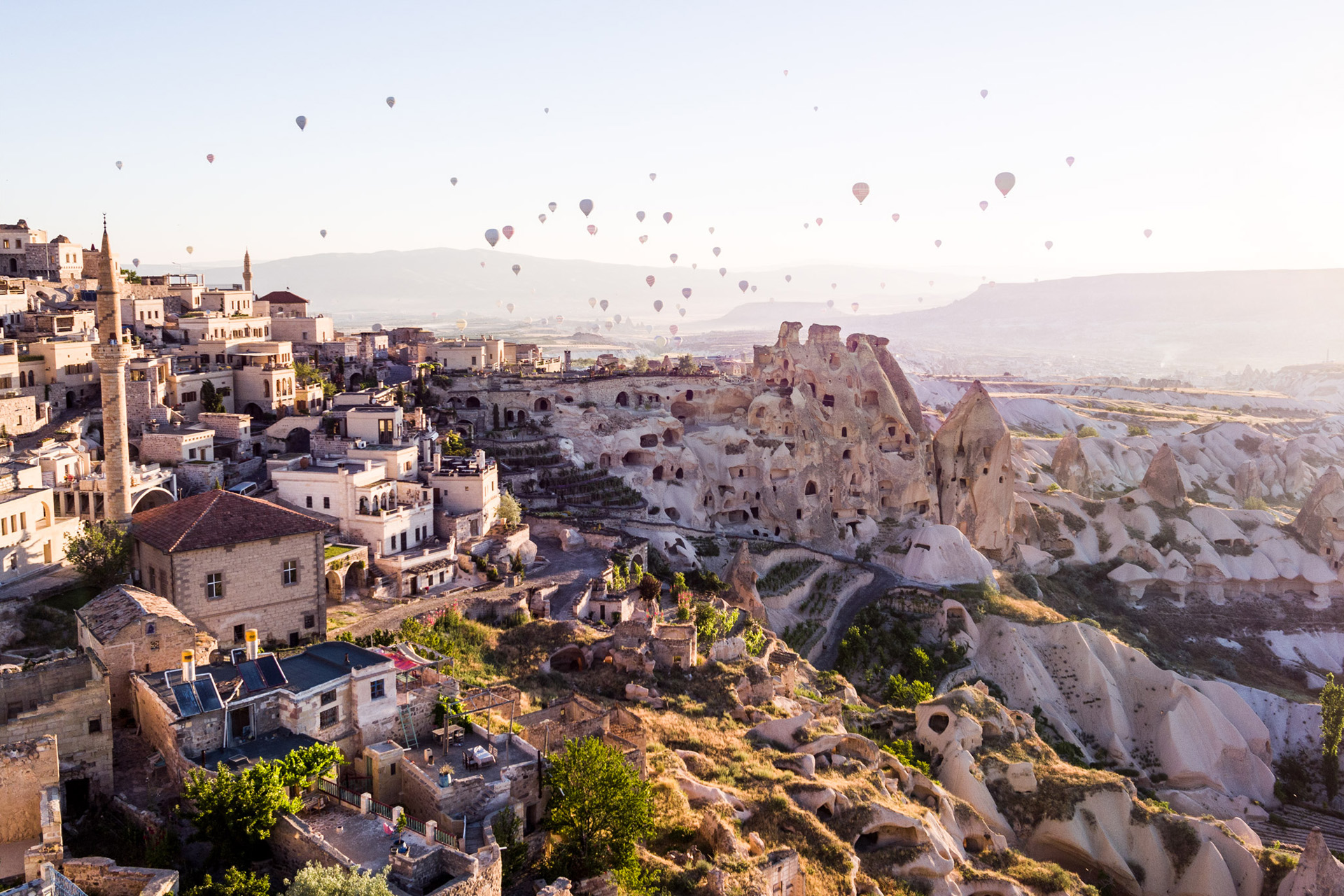 One of the world's oldest civilisations, dating back 10,000 years, sits in western Turkey. The landscape is otherworldly, with extraordinary rock formations created by a prehistoric volcanic eruption. Giant finger-like and phallic protrusions dot the landscape (with one valley aptly named Love Valley). Amid snow-capped mountains sit thousands of mounds dotted with curious holes – akin to giant termite hills – carved across generations, the cave dwellings for this region's people from as far back as the fourth century, with some people still residing in them. When a Turkish entrepreneur began work on a residential development for his family in one of Cappadocia's prettiest towns, Uçhisar, over 20 years ago, he struck on an ancient complex of caves and tunnels. Knowing that this was something far bigger than himself – and far more important than a series of holiday homes – Argos in Cappadocia was born.
When Is The Best Time To Visit Cappadocia?
The best months to visit Cappadocia are May and June, when the weather is just right, avoiding the bitterly cold winters and blisteringly hot summers.
STAY
Each of Argos in Cappadocia's 51 rooms – built within seven mansions across the hillside – are completely unique, constructed as sympathetically to the landscape and its original structures as possible, using hard yellow stone quarried locally (a sturdier building material compared to the soft volcanic stone that Uçhisar's ancestors picked through to make their cave dwellings). Though these rooms are rustic in design, the original settlers could have only dreamed of such luxury and comfort. 
From the moment Argos in Cappadocia was conceived, sustainability and respecting the land and culture was the number one priority. Water is sourced from three natural wells on the property, the majority of the kitchen's products are grown in the garden, and the hotel has zero food waste. All organic matter is turned into compost in a state-of-the-art composting machine and used back on the earth to help the garden grow. An all-Turkish design team was used to oversee the architecture and interiors and the staff are almost 100 percent Turkish. The soft furnishings have all been sourced regionally, championing up and coming artists.
With the design overseen by expert architects, historians and the cultural and natural heritage preservation board, opt for one of the suites for a true marvel – four Superior Suites have their own cavernous pools for the ultimate in cave comfort. Our favourite room was 3212, a vast, two-floor masterpiece with a terrace on each floor enjoying views across Pigeon Valley as swallows, turtle doves and magpies dance in the air at head height. Turkey's most famous handicrafts, carpets and ceramics, have been hand selected from local artisans, appearing exquisitely in Argos in Cappadocia. Contemporary artwork sits alongside antique woodwork, elegantly reinforcing the modern hotel in conversation with its primaeval past. 
Use the highly effective hotel Whatsapp system (for room service and concierge questions) to request the room's fire is lit to keep it warm; temperatures drop in the evening. It is said guests sleep so well here as our primordial muscle memory remembers sleeping in caves; drift off like a baby to the warmth and snap, crackle and pop of a glorious open fire.
DO
While influencers have given Cappadocia a renewed younger interest with glamorous Instagram pictures snapped on terraces overlooking hundreds of hot air balloons, there is so much to explore with your feet firmly on the ground. Argos in Cappadocia has a brilliant selection of tours with guides that take in all the must-do sites, or can help book you a driver for a half or full day for those that like to travel more independently. Argos in Cappadocia's own hotel tour is fascinating – wander around the ancient monastery and chapel, once a place where Christians prayed and then where settlers kept their animals, now the spot for fabulous events and private dining. The acoustics have made it a hit for classical and jazz concerts, too. Head down into the wine cellar, home to one of Europe's largest collections of natural wines, venture through the tunnel and see where you end up.
Travellers flock to Cappadocia for its ancient cave complexes. Visit Göreme Open Air Museum to see a monastery set in the rocks dating back to the fourth century, filled with churches and ancient dwellings, as well as the perfectly intact skeletons of two former residents in the tombs of one of the churches. 
The next stop is Pasabag Valley, where a walkway has been built through some of the most impressive rock formations. Your ticket also grants entry to the nearby Selva Open Air Museum: three valleys of former cave dwellings where people cracked bulgur wheat, made wine and created elaborate dovecotes. Head out on a magical sunset horse-riding adventure – where small groups wander through the Red and Rose Valleys – to watch the sun drop behind the hills; Cappadocia means 'Land of Fine Horses' after all. Watch the sunrise in one of Cappadocia's ubiquitous hot air balloon rides.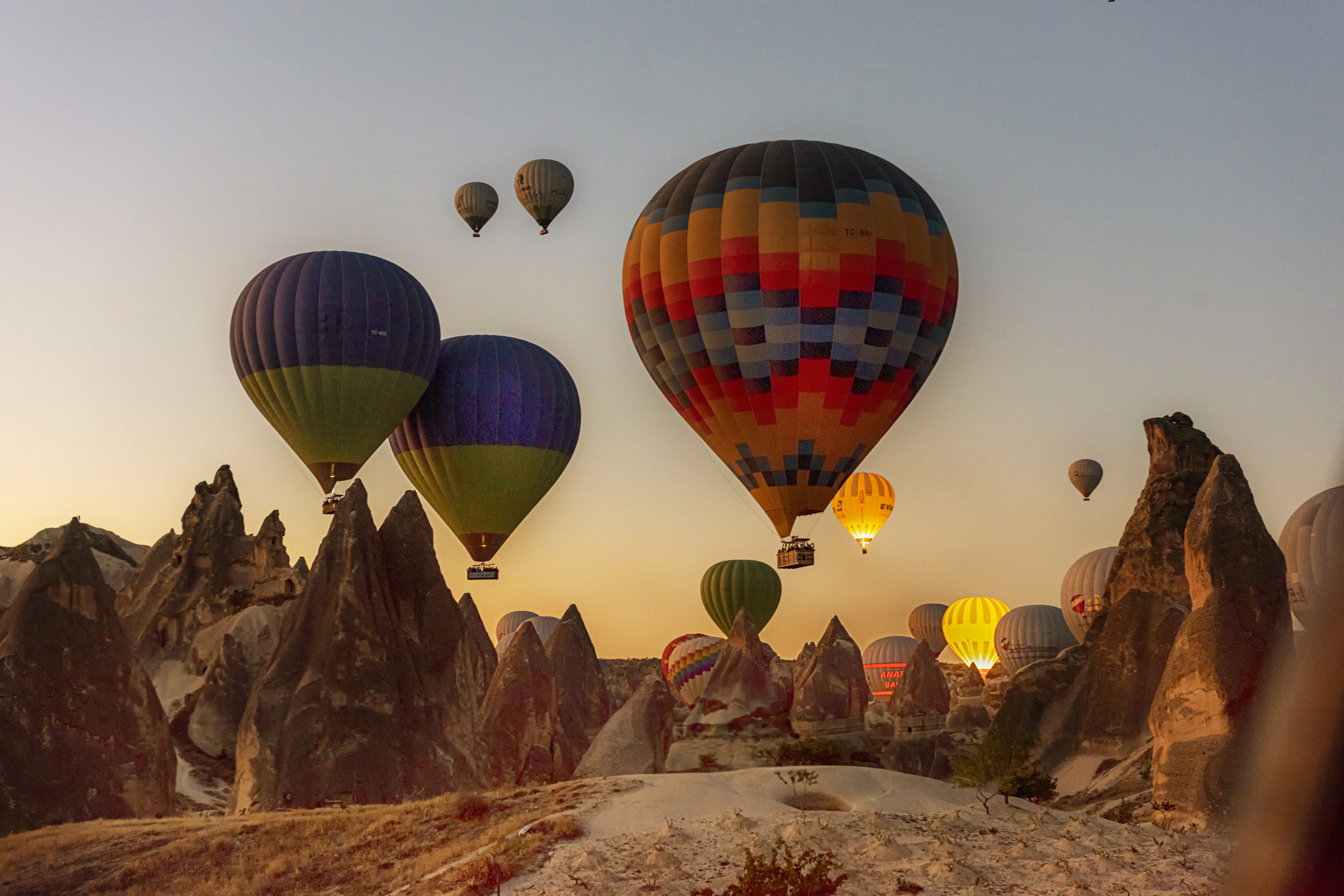 For green-fingered guests, head into Pigeon Valley to admire the hotel's beautiful, one hectare kitchen garden. Book a massage with the wonderful Küsme, a therapist who comes from a long line of local healers on both sides of her family and blends her own teas and oils using ingredients from the valley. She intuitively works on your body using energy healing and crystals to magical effect.
EAT
The newly opened Nahita is a rare fine dining restaurant in Cappadocia, where every ingredient is sourced from a 60 km radius; much of the produce is picked from the hotel's own gardens, where vegetables, herbs, nuts and seeds abound alongside roses, chrysanthemums, yarrow and lavender, the latter picked and dried and used as decorations throughout the hotel. Try the Nahita Emir white wine, which is produced from vineyards close by. 
Nahita also serves as an idyllic spot for the delectable buffet breakfast. Sit on the outside terrace and watch the early morning hot air balloons take flight while munching on menemen (Turkish scrambled eggs) and sipping on pomegranate juice – supposedly as effective an energy boost as an espresso shot. 
Seki offers more casual dining lower down on the hill, including local signature dishes such as manti (a Turkish ravioli covered in drippings of tomato and garlic sauce) and pottery kebab. Seki Lounge serves up light bites and is a nice spot for reading a book or opening up a laptop (if you must). Where the dining experience really excels, though, is in the cocktail menu, an innovative list of tastebud tantalising combinations using their own ingredients, with standouts including the Lavender (a gin cocktail with Argos Lavender) and the brand-new Fig-O (a vodka-based concoction with fig and passionfruit). 
To properly indulge in the in-room fire experience, order from the special fireside menu for marshmallows to toast, roasted chestnuts, hot chocolate or Irish coffees. 
What To Buy In Cappadocia
Ceramics and carpets. Head to Avanos to witness age-old craftsmanship and one of the most exquisite collections of ceramics in the world. Ceramic masters at the UNESCO heritage workshop, gallery and shop, ALDAG Seramik, still use foot-operated ceramic wheels to spin all sorts of treasures from jugs and vases to cups and plates, each delicately painted in traditional styles and motifs – tulips and turquoise galore (the word turquoise comes from Turkish quartz, the material that gives the eponymous blue). 
A short walk from Argos in Cappadocia is an Aladdin's cave of carpets and kilims of varying sizes, ages and colours, with the charming Hussein ready to help and teach the gifted art of carpet and kilim weaving. 
Pick up a bottle of Argos in Cappadocia's own wine, Nahita; while you can choose from whites and red, the crisp white Nahita Emir is the tastiest.
THE FINAL WORD
The golden age of antiquity meets contemporary cave chic at this unforgettable historical retreat. With 20 more rooms and a spa sanctuary being built over the next two years, we can't wait to see the next phase of this mountainous mega project and labour of love.
BOOK IT
Room rates from €365 per night for a Standard Room on a B&B basis in low season. argosincappadocia.com