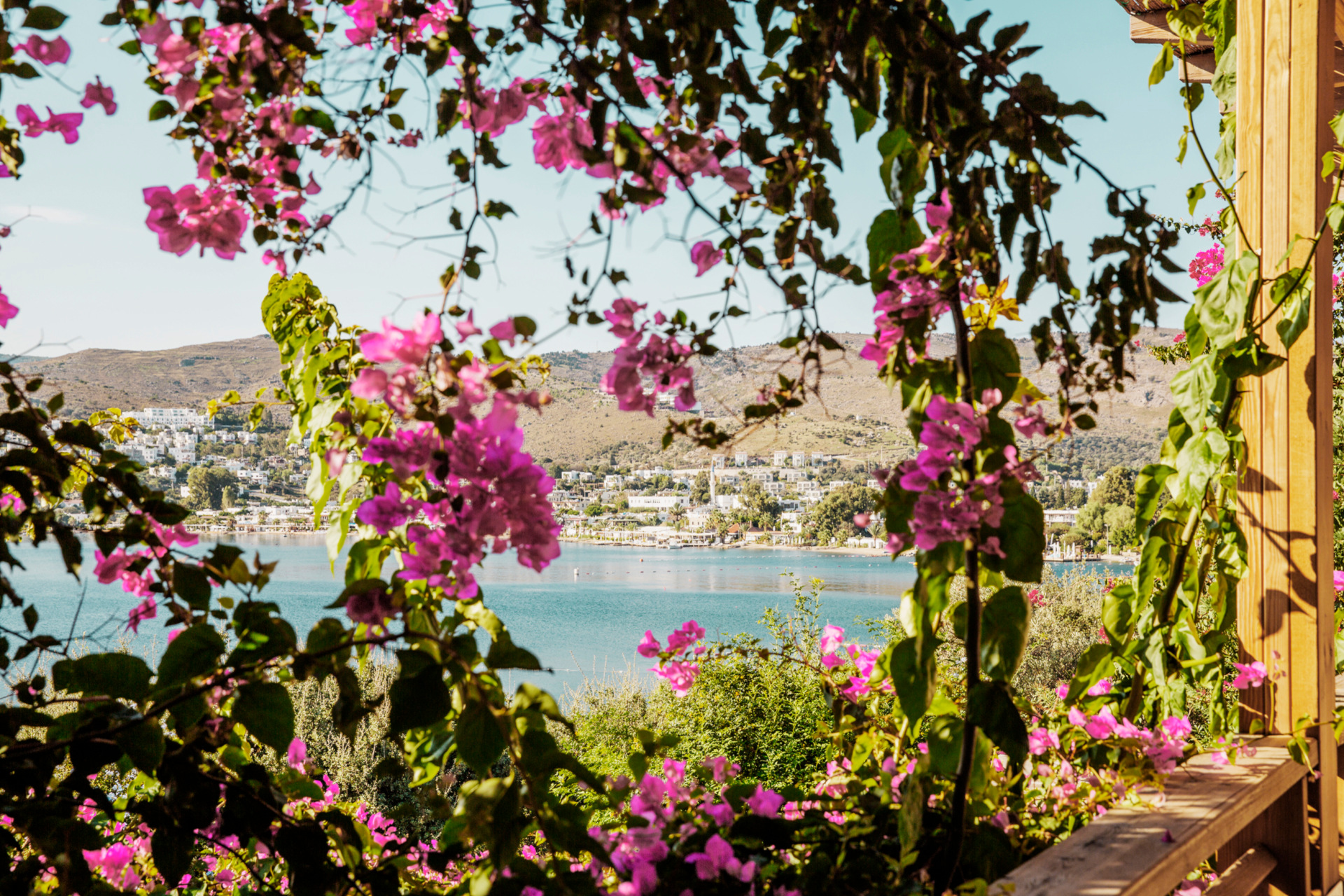 Review: Macakizi – Bodrum, Turkey
---
The ultimate luxury villa for your summer getaway
A sprawling new villa adds to the experience provided by Maçakizi, one of Bodrum's most legendary hotels, says Lauren Jade Hill.
Review: Macakizi – Bodrum, Turkey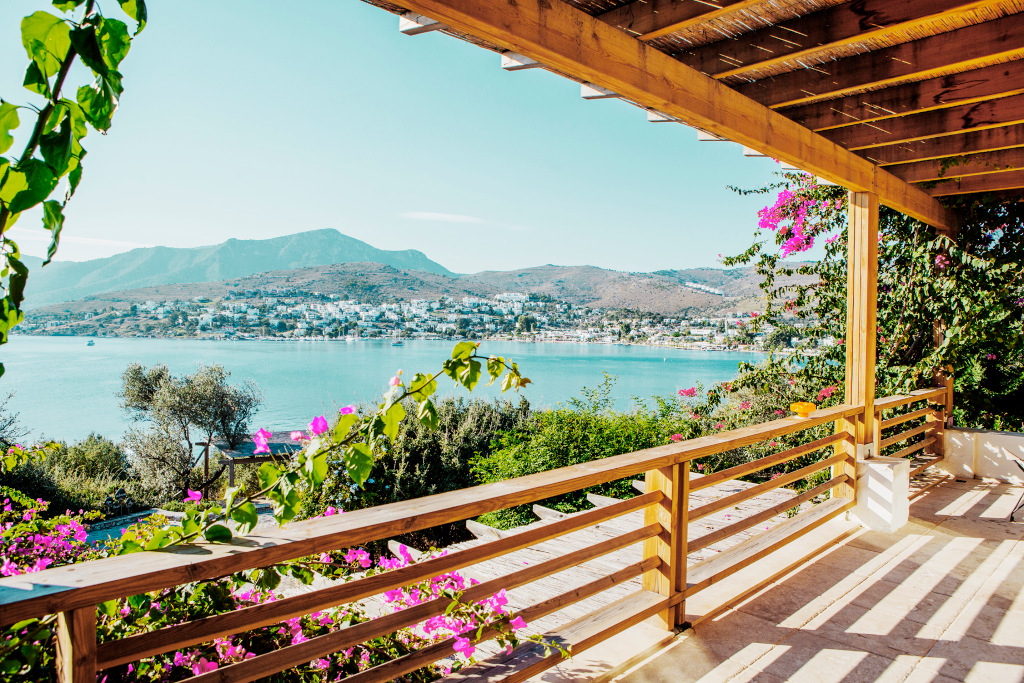 Set into the hillside just outside Türkbükü on the Bodrum Peninsula, Maçakizi pairs a tranquil setting overlooking the Aegean Sea with a well-established place on the Turkish Riviera's social scene. The hotel grew from a concept first created in the '70s by its founder Ayla Emiroğlu.
Moving to its current location in 2000 and made into the hotel it is today by Emiroğlu's son, Sahir Erozan, Maçakizi has evolved from its origins as an artist retreat in a little-developed corner of the country to an internationally renowned retreat that's credited with helping make Bodrum a go-to destination for luxury travellers jetting in from across the globe.
Erozan continues to develop the enticing hospitality experience provided by Maçakizi today, with recent changes including the transformation of its indoor-outdoor hillside dining pavilion and the creation of an exclusive-use 10-bedroom villa reached by 10-minute boat ride from the hotel's private jetty.
STAY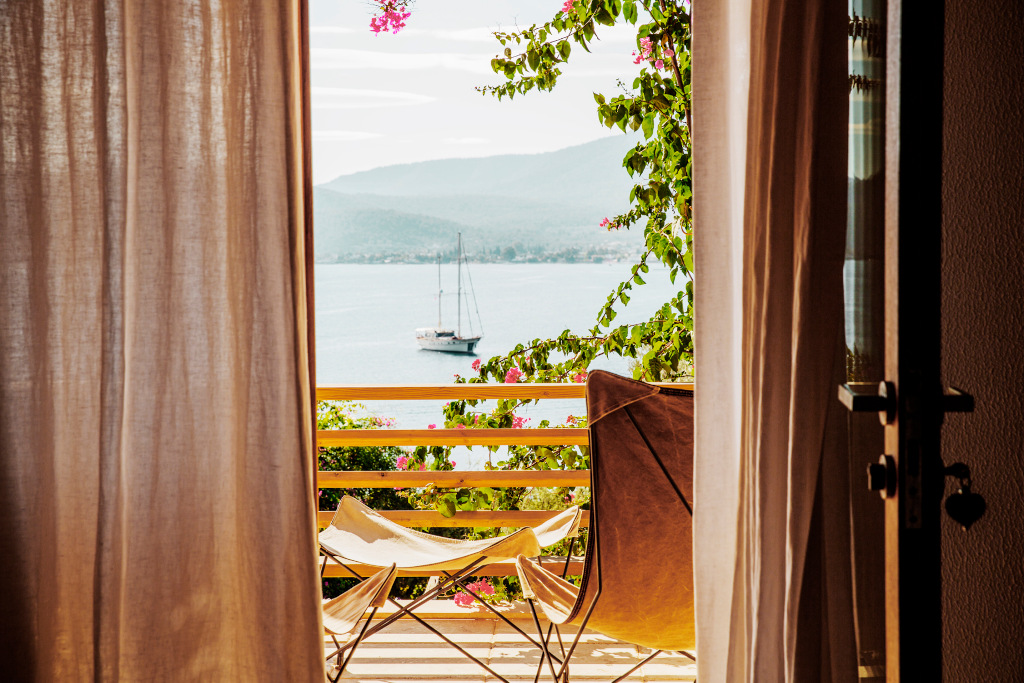 This enclave's spacious rooms and suites occupy a collection of white cottages set amid olive trees and pink bougainvillea in gardens running down the verdant hillside to the sea. Stone steps lead you between these bright rooms with sea-facing terraces, the hotel's buzzy public areas and an expansive decked area and beach club at the water's edge. Amid it all, guests can seek out the indoor-outdoor pavilion serving breakfast with a view and becoming a social hub by night, the hotel's spa housing a traditional Turkish hammam, a glass-enclosed fitness centre and pool.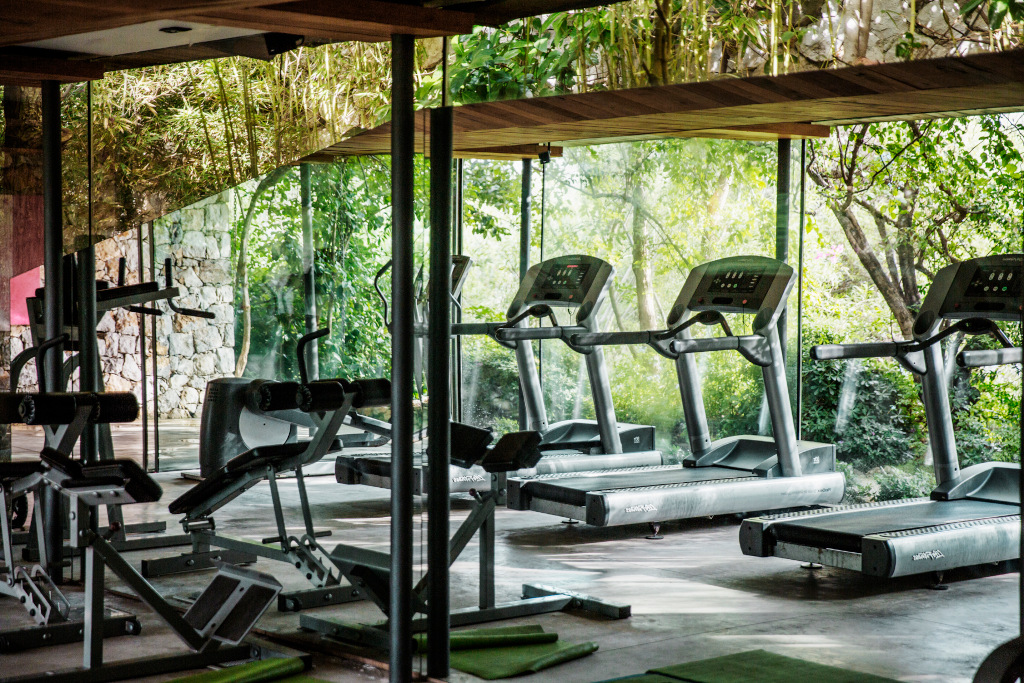 The hotel's exclusive-use property, Villa Maçakizi, was first launched before the pandemic, then as travel restrictions were imposed the villa underwent significant renovations transforming the experience guests have in this design-led coastal hideaway. Erozan partnered up with the interior designer Barbara Pensoy to bring the hotel's signature high-end, art-led bohemian style into the hillside structure that was originally designed by Rome-based architect Fabrizia Frezza.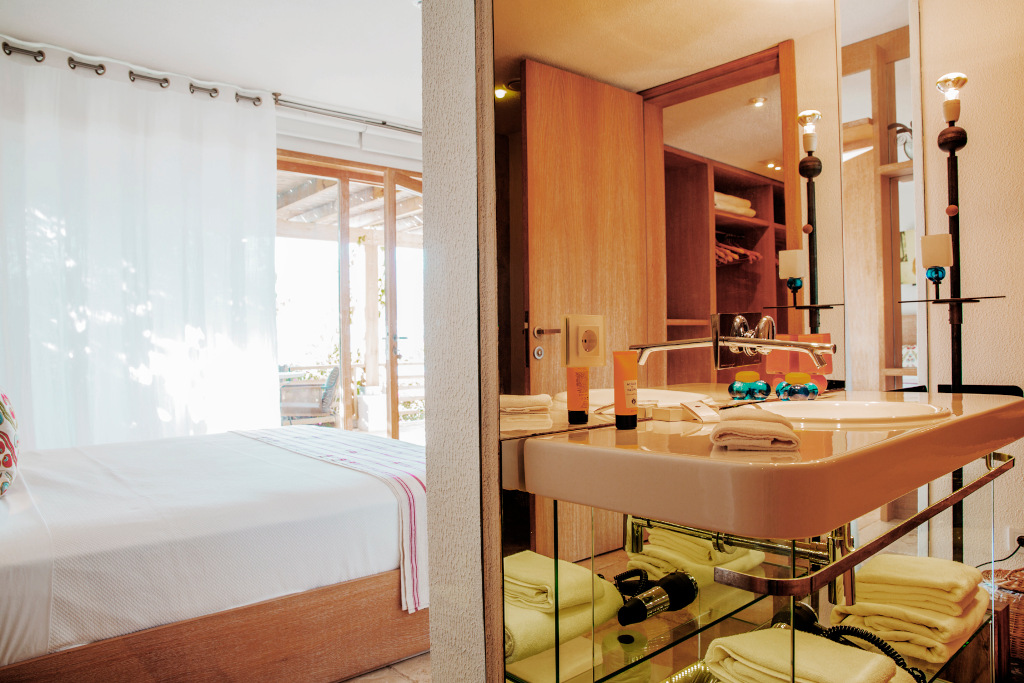 Expect spacious indoor-outdoor areas featuring sweeping arches and large windows where the hand-painted patterned tiles of Italian artisans are met with custom-made furnishings, carefully curated artwork, abundant greenery and the linen of fabric specialist Loro Piana. The villa's 10 sea-view suites are joined by expansive living and dining areas leading out to lush gardens and an infinity pool, a spa with Turkish baths, a fitness centre and wine room. The gardens lead down to private waterfront decking with cabanas and two pontoons for mooring yachts.
EAT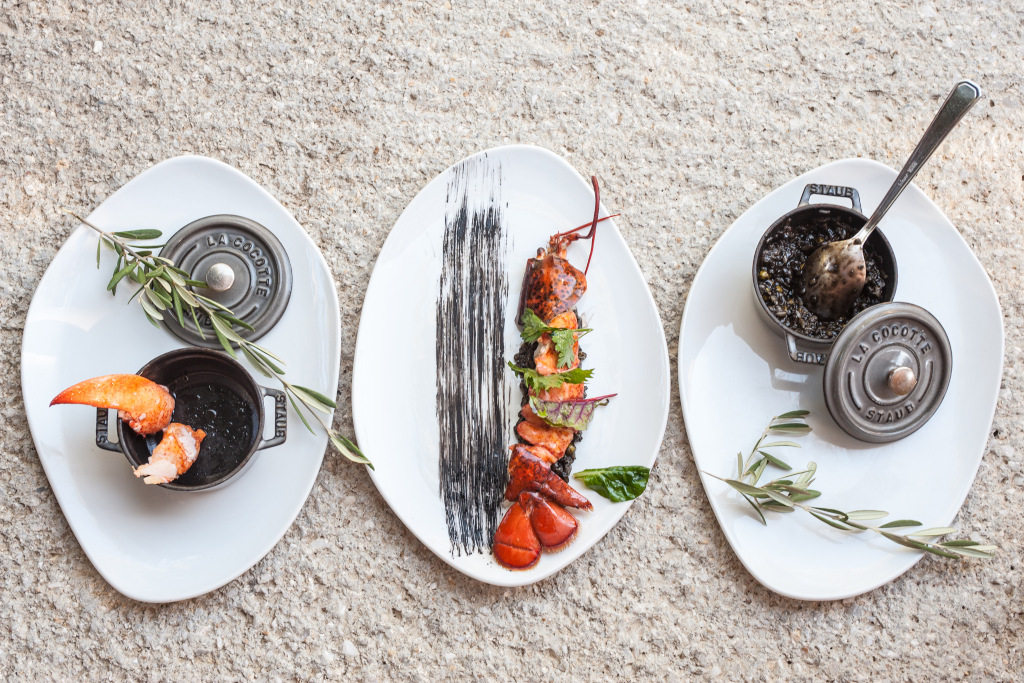 Gastronomy is a key part of both the hotel and villa experience at Maçakizi. Istanbul-born chef Aret Sahakyan is behind the culinary offering at the hotel and Italian chef Carlo Bernardini leads the dining experience at the villa. In both places, Mediterranean family-style lunches, tapas and fine dining menus showcase the fresh local produce and specialty ingredients of the region like the local lobster Böcek, with herbs grown in the on-site gardens.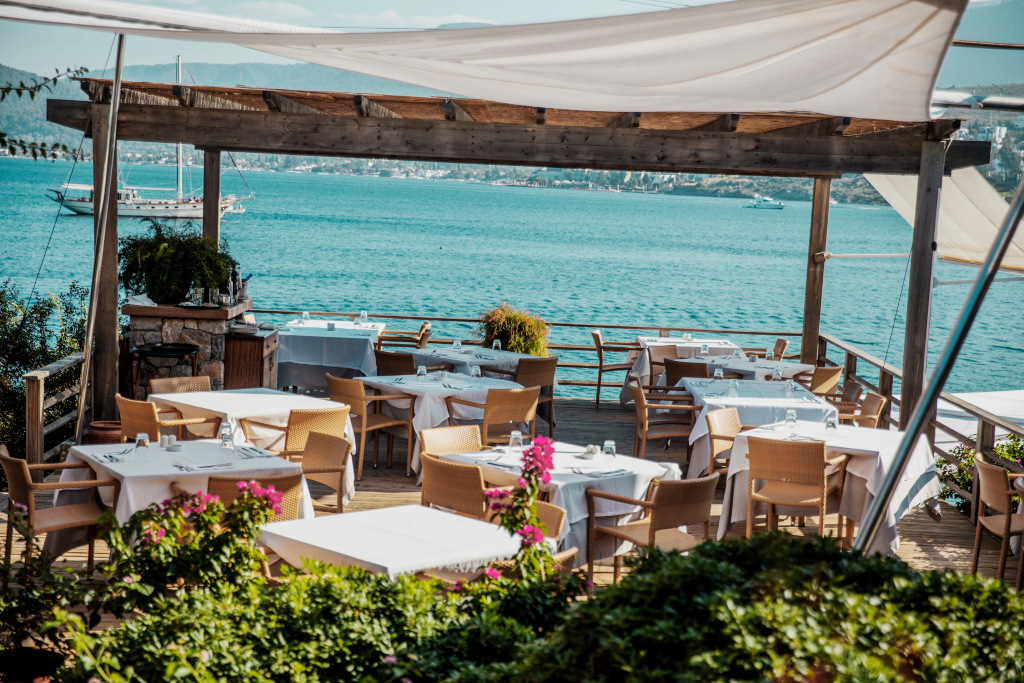 Maçakizi takes pride in having one of the most impressive wine collections in the region and the villa is no exception with wines specially selected for the well-stocked wine room and an introduction to top Turkish wines as well as bottles from prominent and less-known winemakers across the world. Cocktail are no less impressive, with top-shelf spirits used in signature creations.
DO
At the hotel, days can be spent unwinding on the hotel's oceanfront deck lined with sun-loungers to one side, a pontoon for yachts on the other side and a restaurant and bar area for long lunches in the middle. Swim in the sea from here or venture further afield on the Maçakizi Boat. Half-day or sunset cruises take in nearby coastal spots such as Gümüslük and it's also possible to arrange half-day excursions by car into Bodrum city for exploration of its waterfront castle and Old Town. Back at the hotel, it's worth setting aside time for the traditional hammam experience, with massages also available.
FINAL WORD
A long-time favourite among the jet set, Maçakizi never ceases to stand out for its vibrancy and character while continually evolving to enhance the overall experience it affords each returning guest.