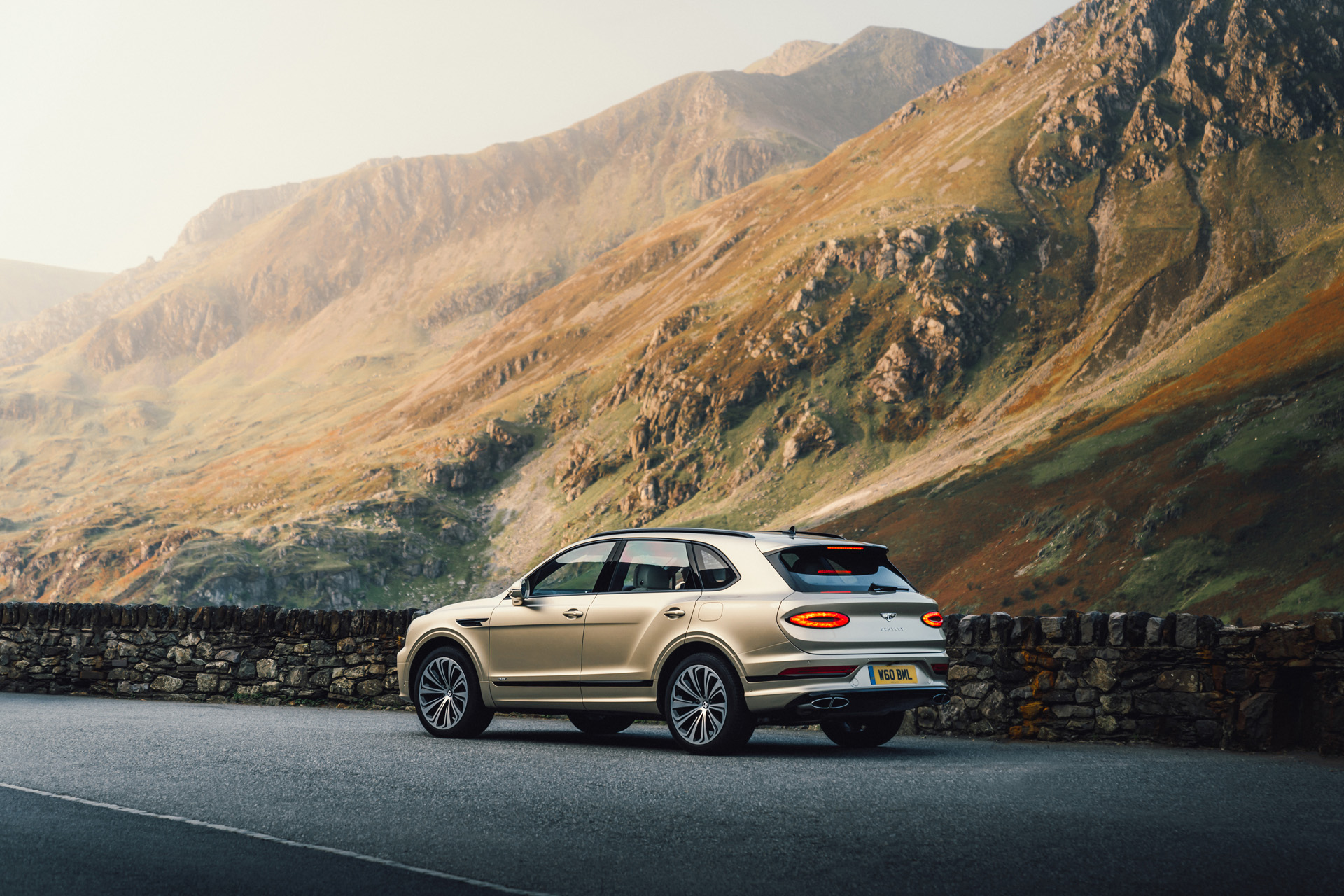 To Yorkshire and Back in a Bentley Bentayga Hybrid – Review
---
Does a Bentley really change your life? Yes, says Fiona Duncan, who got behind the wheel for a few days
Driving across the country doesn't exactly sound relaxing. But, in a Bentley Bentayga Hybrid, it somehow comes very close. Fiona Duncan took the car for a spin – all the way from Hampshire to Yorkshire and back – and enjoyed some eco-conscious activities along the way.
To Yorkshire and Back in a Bentley Bentayga Hybrid – Review
If I had a Bentley, how would it change my life? Well, reader, I did have one, if only for a few days, and it thrilled me, it wafted me, and it massaged my back in a choice of five different ways as I cruised along. It was also extremely painful to give it back, especially as my own car is more akin to a two-door mobile dustbin. I was, I decided, born to a Bentley. Somewhere along the line, there has been a dreadful mistake.
Having acquired a brand new Bentayga Hybrid, kindly lent to me by Bentley, in which direction should I point it? A short trip to Yorkshire and back from my home in Hampshire would have been a schlepp but, in the Bentley, the journey flew by – a smooth, deeply comfortable, almost silent five-hour joy ride during which the car pretty much drove itself.
Gardens were my theme. I wish I lived in Yorkshire. If I did, I could attend more imaginative courses laid on by garden guru Dean Bolton-Grant, and I could spend more time in the magical Walled Garden at Middleton Lodge near Richmond. It felt fitting that an eco-conscious hybrid car, switching automatically from petrol to electric, should be my mode of transport to visit them.
My friend Geraldine and I cruised into Middleton Lodge in time for a late lunch and a truly heavenly Aromatherapy Associates massage in their new Forest Spa. It's amazing how this young hotel has grown to become, in my view, the loveliest in Yorkshire. Luxurious but very natural bedrooms are scattered in groups around the perfect Georgian estate, and there are now two restaurants, a pool and a spa.
Sustainability is a passion here, not just a buzzword, and the Coach House menu features 'estate to plate' dishes that look as pretty as they taste, fresh from the garden. And what a garden. Created by Tom Stuart-Smith, the historic two-acre Walled Garden – filled with swathes of flowers, romantic arbours, fruits, vegetables and one of Tom's signature 'prairies' – is a truly calming and uplifting space.
Next morning, the Bentley whisked us into the heart of the Yorkshire Dales, where lapwings swooped above the hills and pretty villages threaded the river valleys. At the ivy-covered Yorke Arms, now a private events venue, we spent a convivial, calming and restorative day orchestrated by Dean Bolton-Grant (The Northern School of Gardening): yoga and meditation led by experienced Yogi, Sabbi Martin; gardening for mindfulness, including a mini masterclass on creating a green oasis ­from Dean; and delicious, plant-based food from private chef Michaela Hanna (With M). 'Move,' said Sabbi; 'rejuvenate,' said Dean; 'nourish,' said Michaela. We did, all three. No two-week holiday could have been more relaxing or uplifting than our two-night Yorkshire break and, as we pointed the Bentley south, we quite forgot to switch on the massage functions on our seats.
READ MORE
Bentley Bentayga Hybrid at Goodwoof Festival / How Bentley Revved Up For Planet-Conscious Motoring