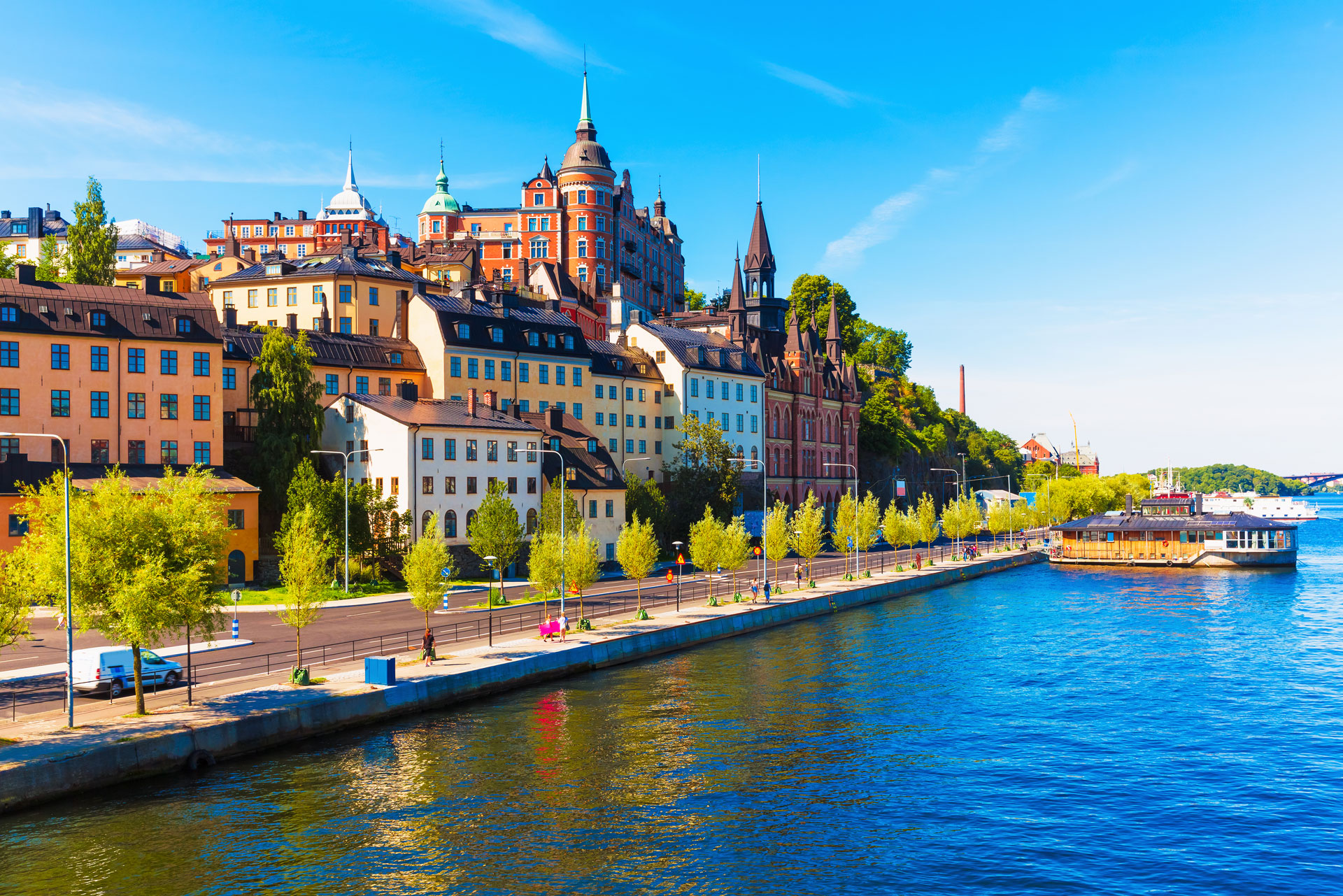 The Weekender: 48 Hours in Stockholm
Welcome to utopia
As renowned for its healthy, utopian lifestyle as it is for its beautiful archipelago setting, Stockholm is as much a feast for the eyes as it is a marvel for the mind. Built on fourteen islands on the banks to an archipelago where Lake Mälaren meets the Baltic Sea, this city's summers are made of golden afternoons and winters of hibernation, candlelight and good coffee. While its minimalist aesthetic makes it a mecca for the design-inclined and its hearty Nordic cuisine pulls in gastronomes world over, scratch behind the hygge reputation ascribed by a global Scandi infatuation peaking a few years ago and Stockholm has a rather grand (and at times dark) history well worth exploring.
Read the C&TH Responsible Tourism Guide
The Weekender: 48 Hours in Stockholm
STAY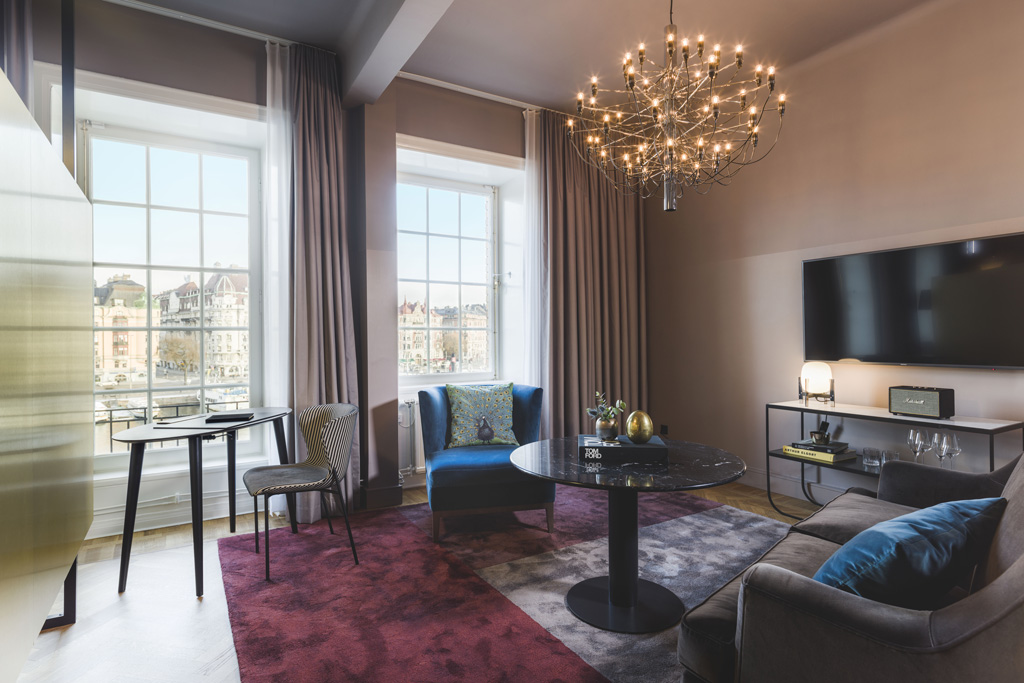 Radisson Collection, The Strand
As far as star-studded locations go, Radisson Collection's dramatic overhaul of Stockholm legend, The Strand, complete with Greta Garbo and Anita Ekberg tales, is the one to drop your bags in. Worlds away from the hotel group's 'business trip' affiliation, this is 'haut' Radisson, keeping the lavish scenes from The Strand's past afloat with a swanky modern injection by architect don, Windgardh.
Opened during Stockholm's 1912 Olympics, the hotel's position across the water from The Royal Academy soon lured in a glitzy crowd (Greta Garbo frequented room 100, a secret drinking den during the Swedish prohibition). Such is The Strand's historic soul, preserved and celebrated within its fresh aesthetic. The rooms offer one of the best views in the Nordics framed by sky-high sash windows with a vista across the water to the grand buildings lining the strip of land beyond it.
As for interiors, think Stockholm's answer to Mad Men. Avant-Garde furniture is tempered with plush velvet fabric, blue hues and plump cushions while parquet floors, sweeping curtains and a drinks trolley roll in a yesteryear decadence familiar to the Strand. Rather than intrude on the opulence, the modern face-lift throughout the hotel typifies Stockholm's heady mix of old and new (the former often absent in the minimalist portrayal of the city's aesthetic). A marble staircase pierces its centre, a light show illusion suspended in the atrium keeps diners entertained and a fresh Scandinavian breakfast (herring and berries galore) serves up a buzzy morning scene. A chic new bar with a separate entrance promises late-night parties while walls awash with up-and-coming artists' work play to the hotel's cultured history.
BOOK: Double rooms start at £124 per night. raddisoncollection.com
EAT
Rolf's Kök 
If you have one night in Stockholm, book a table at Rolf's Kök. The interiors blend industrial Scandi with traditional warming hues not far from an old rickety bookshop. Tables are arranged on different levels (angle for the one raised against the window). A hearty, traditional menu is clipped to an international palate – the red wine braised ox cheeks with truffle & potato purée is rich and heavenly. Stay for pudding. rolfskok.se
Urban Deli 
Off-the-beaten-track in trendy SoFo and Medborgarplatsen, the birthplace of global hipsterism, lies Urban Deli – essentially the Swedes' answer to Daylesford. Their cold meats and cheese platters wash down dangerously well with craft beer (a Swedish fixation). The perfect lunch spot from which to explore the achingly cool SoFo. urbandeli.org
Bakfickan
Sitting opposite the notorious Opera Bar, Bakfickan, translating to 'The Hip Pocket', is a small, intimate tapas-style bar-cum-restaurant seating 28 people. The tiled room is suffused with a green haze from the typically Scandi lights suspended over the counter. The merry clang of fancy glasses competes with that of the tender meatballs and buttery mash potato for the comfort factor. From seafood to more hearty Swedish classics, the small plates pair beautifully with their extensive wine selection. operakallaren.se
Oaxen Slip 
As low-key as it genteel, Oaxen Slip is a warming, modern restaurant nodding heavily to the area's shipping past (with boats handsomely suspended from the girders) as well as Sweden's smorgasbord traditions. Chef Magnus Ek and his wife, Agneta Green sought to create a casual background for the same gastronomic panache they are known for at Oaxen Krog (next door). During lunch, light spills in through floor to ceiling windows, softly illuminating long tables of deep-fried herring, pork dishes and beetroot with goats curd. In the evening, the unfussy, locally sourced plates are lit by warming candlelight for the quintessential hygge scene. oaxen.com
Hotel Diplomat 
The breakfast and brunches at up-market Hotel Diplomat are firm favourites with the Stockholmers, both for its fairy-tale spread and hearty but healthy tilt. From Nordic cheeses, to herring, rye breads to Lingonberry jam and even the odd cinnamon swirl, it sets risers up for a long day exploring Stockholm. Try and bag the tables near the windows and watch Stockholm's near-utopian world go by. diplomathotel.com
DO
Stockholm's Spirit Museum
Located in Stockholm's two remaining 18th-century naval buildings on the island of Djurgården, the Spirit Museum scrutinises the Swedes' complex relationship with alcohol. Banned in their history several times at the behest of rampant depression and depravity while also championed for bringing the party and the poetry in the bleak mid-winter, spirits are Swedes' double-edged sword. This is a fun, giddy run through of Sweden's history and the café (read: bar) is ideal for applying any knowledge. spiritmuseum.se
The Abba Museum 
Leave your dignity on the ferry and immerse yourself in a pop group that came to define Sweden's culture on the world stage. There are karaoke booths, original performance costumes and personal stories from each of the four members. The hologram singalong is truly the pièce de résistance. abbathemuseum.com
Fotografiska 
Spend hours perusing the provocative prints and reflecting on the concepts underpinning this contemporary photography treasure trove's exhibitions. The design-heavy café upstairs peels back sweeping views across the archipelago and is suffused with every organic, vegan, almond milking ideal Scandinavia is renowned for. Tuck into the guilt-free spread with bio gusto and even craft your own tea bag on the counter. fotografiska.se
Hail a Ferry Home
This is unequivocally the most civilised way to scale Stockholm and explore its fourteen islands. Ferry points are dotted along the archipelago, and the rides themselves offer breath-taking views of the city wrapped in icy cold, crystal-clear waters. Most ferries supply wool blankets on board, but sensible locals usually opt to perch inside. Immerse yourself in Scandi culture by walking or cycling once off the ferry… Taxis and cars are not the done thing in Stockholm.
The Royal Palace
Venture into architect Nicodemus Tessin's baroque splendour. Formed as a Roman Palace, many of the rooms are washed in characteristically Swedish mustard hues and grand tales of Sweden's opulent past, its wars across the Nordics and Europe, and the royal family's place within this. kungligaslotten.se
Fairytale Coffee Shop: Gästabud
Tucked behind the palace in the old town (recalling a certain Brothers Grimm flavour) is a quaint coffee shop serving cinnamon swirls, fluffy cakes and thick hot chocolate (with all the gluten-free clippings). facebook.com
SHOP
Aplace Pearl
Stockholm boasts an impressive line-up of independent stores, designer boutiques and beautifully curated vintage shops. Aplace emerged from a progressive Scandinavian fashion magazine, hauling in the latest pieces from renowned designers like Acne and Samsøe & Samsøe and cool independent store homeware. Aplace Pearl is their preloved site, curated with the same clean aesthetic the boutique is renowned for. No moths, no dust, no digging, simply a focus on progressive Scandinavian labels and a few internationals like Comme des Garçons. aplace.com
Grandpa
At the epicentre of the painfully trendy Sodermalm scene lies Grandpa, a boutique stocking minimalist clothes, shoes, jewellery, accessories, books, vintage, and interiors. Their flagship store houses the restaurant and bar Sixten & Frans and regularly hosts live music and DJs. grandpastore.com
Norins Ost
For those with cheesy affinities, Swedish delicatessen Norins has been going since 1931 and has over 200 cheeses to choose from (the perfect weekend present). norinsost.se
Acne
When in Stockholm. Luxury brand Acne played a seminal role in the global minimalist movement, and is integral to understanding Stockholm's sartorial sway. acnestudios.com
Featured Image (c) Getty.