Pollinator Paradise: Blenheim Palace is Rewilding for the Bees
It's bee-autiful
It's not just the Tower of London getting a floral face-lift this summer: Blenheim Palace have collaborated with Rowse Honey to plant a plethora of wildflowers – and visitors are welcome to enjoy the bee-autiful display!
Pollinator Paradise: Blenheim Palace is Rewilding for the Bees
Purple cornflowers, yellow cowslip, wild strawberries: these are just a few of the new flowers planted at Blenheim Estate as part of a major conservation effort in collaboration with Rowse Honey.
This summer, visitors to the UNESCO World Heritage Site will be among the first to see the estate's rewilding transformation. Over 50 acres of pollinator-rich meadows and 124 miles of hedgerow in and around the estate have been planted with millions of wildflower seeds – with over 70 native flower species – to create a sustainable nectar source and new habitats for wild bees and other local wildlife. 
'The natural environment we have here at the Blenheim estate is a true paradise of biodiversity, with ancient woodlands and thousands of acres of untouched land,' says Filipe Salbany, bee conservationist at the Blenheim Estate. 'It's home to an incredibly rich and diverse range of flora and fauna, including over 50 nests of rare forest honeybees that we discovered just last year.
'These bees are a unique ecotype; a honey bee that is unique to this ancient habitat and that has not only survived by using centuries old trees and habitat but developed an exceptional relationship with this rare landscape,' Felipe explains. 'Whatever their specific genetics, we believe these to be related, in some way, to the wild honeybees that foraged and survived the English countryside for centuries.'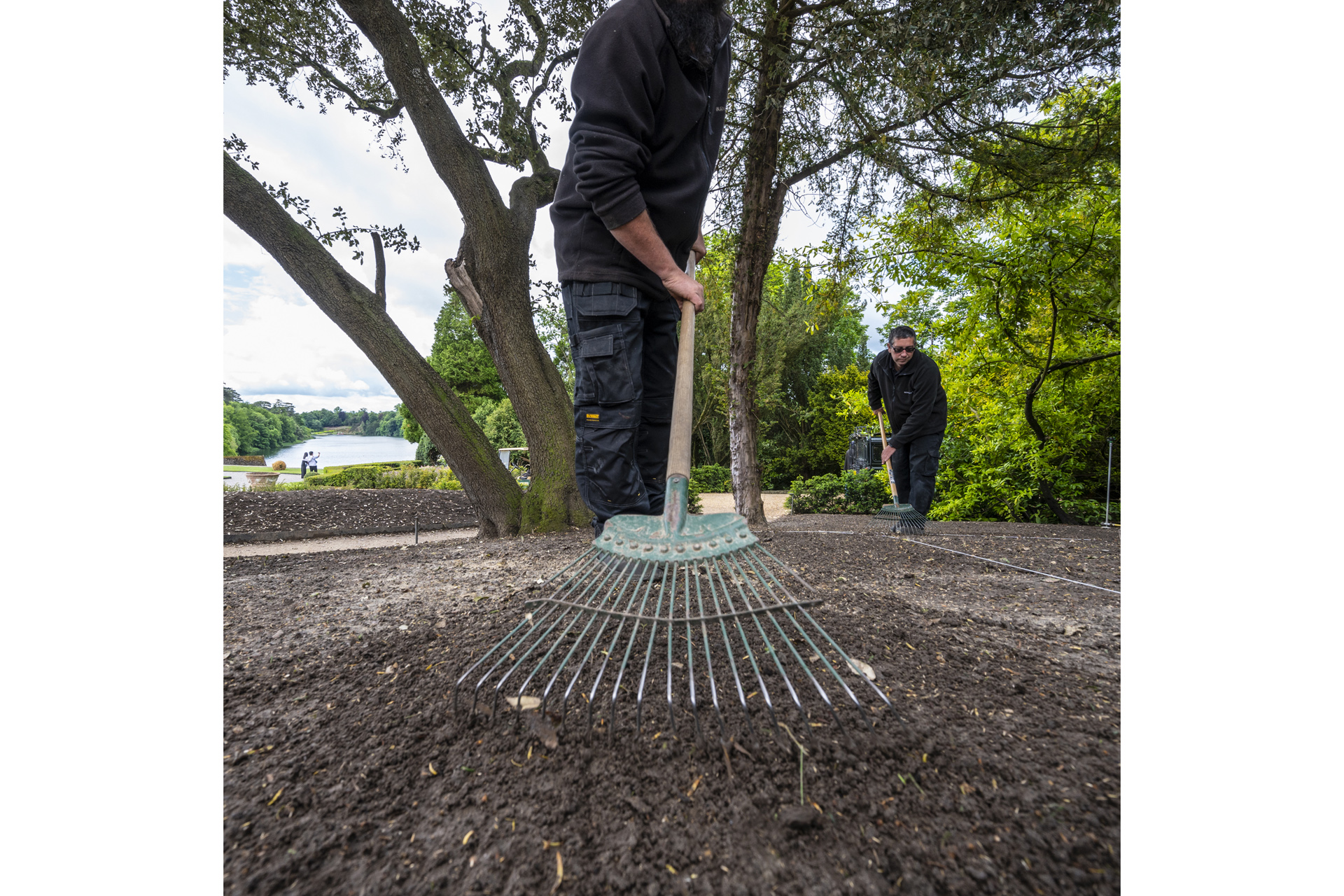 Wondering how to rewild your own garden? Read our guide
There are future plans to create wildflower meadows the equivalent size of five Wembley Stadiums. It forms part of Blenheim Estate's wider land strategy, as well as Rowse's Hives for Lives programme.
But it's not all aesthetics: rewilding is a hot topic in the push to be more sustainable. Reports suggest that, since World Wars I and II, 92 per cent of wildflower areas and approximately 118,000 miles of hedgerows (around 50 per cent) have disappeared, mainly due to farming practices. These habitats are crucial to the wellbeing of pollinating insects, which then have a knock-on effect on our food supply.
Rewilding projects are taking place across the country. Recently, the Tower of London was subject to a similar project: Superbloom. In celebration of the Platinum Jubilee, 20 million seeds were sown in the Tower's moat to produce a stunning display of wildflowers this summer, designed to attract pollinators, insects and seed-eating birds.
Felipe says: 'The wildflower meadows and hedgerows we're planting as part of our conservation project with Rowse Honey will create new habitats for our local wildlife, providing them with shelter and vital nectar sources throughout the year. 
'We've chosen to plant a selection of wildflowers that have been native to Britain for centuries, with the longest possible flowering season in mind,' he says. 'We're doing this gradually over five years to protect our existing ecosystem, but there will be lots to see this summer when the first wildflowers start to blossom.'
Visit
Visit blenheimpalace.com to plan your trip.
READ MORE:
Sustainable Travel News: Good News You Need to Hear / Sustainable Things to Do in London