The joys of Cape Town are legion: from its jaw-dropping setting below Table Mountain — one of the world's natural wonders — to the Atlantic crashing beside it. With its virtually untouched coast that goes on forever (visitors are spoilt for beaches), thriving art and foodie scenes, winelands and buzzy energy, who cares, says Caroline Phillips, that it's famously windy and grittily edgy, a dangerous city with a brash attitude?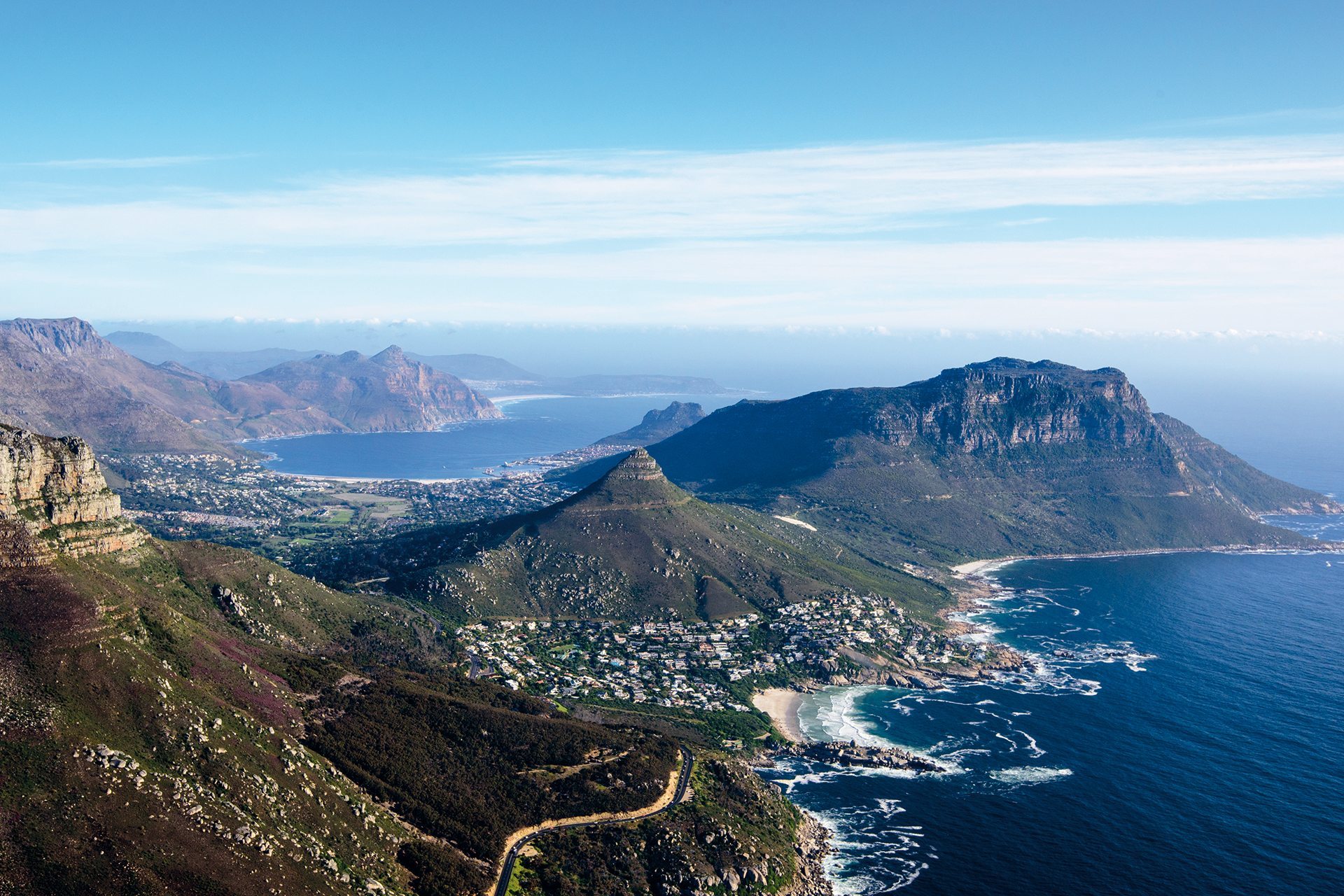 STAY
Forget remnants of White Mischief grandeur or slick contemporary apartment rentals (often the choice of visitors with their eyes on luxury) and make a bee-line to the five-star hotel that's causing a real buzz: The Silo Hotel. The newest addition to the Royal Portfolio collection —so beloved of the likes of Elton John, Bono and Richard Gere —it's on the V&A Waterfront, a working harbour plus safe-n-easy retail and restaurant complex. The hotel's in an erstwhile (1924) grain store with industrial-feel exterior, incredible 54-panel windows (in metal triangles and looking like lanterns from outside) plus train tracks (formerly used to deliver grain) leading almost up to the lobby. And what a lobby: think double-volume ceiling, contemporary chandelier and vibrant art (Mohau Modisakeng's Ditaola series for starters) alongside the original grain hoppers.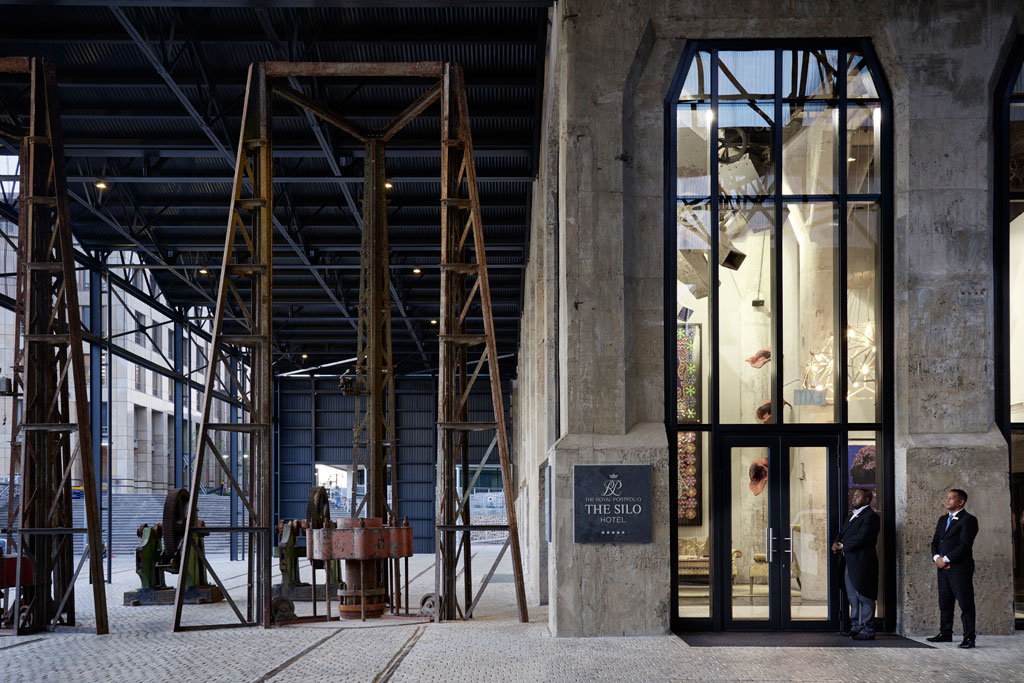 Upstairs you'll find comfortable, creatively daring interiors —each room and suite is different and distinctive — with handcrafted furniture, one-off headboards (bag room 603 with its Hermès-style leopards), eclectic mixes of old and new, serious and fanciful touches and splashes of colour alongside the quirky. Even the swimming pool – rooftop, natch – has a glass side and billows illuminated underwater clouds of pink and blue. The hotel is an art lover's paradise, its walls dotted with some 300 works by Africa's emerging artists alongside established ones such as Cyrus Kabiru, and also shares the building with Zeitz MOCAA, Africa's leading museum of contemporary art. But it's the touches like almond milk in the fridge for my daughter and fresh ginger for me —thoughtful and super personalised service —that makes this exclusive, family- run hotel stand out even more. If a flair for fashion and stylish design is your thing, look no further.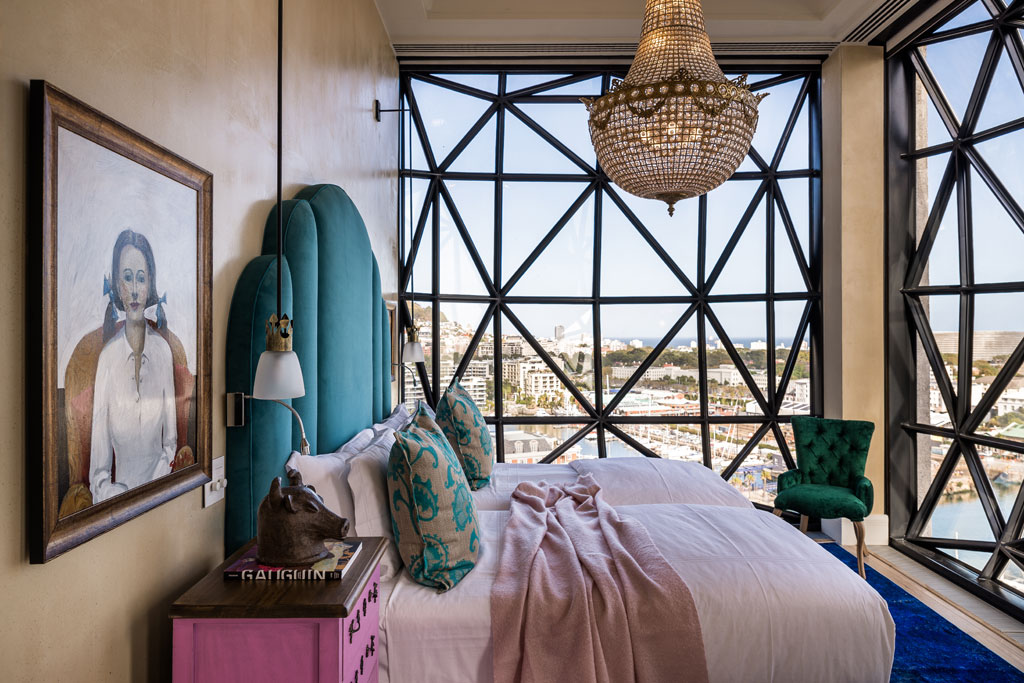 SEE
Table Mountain dominates every vista of the city (the cloud that covers its top in summer is known as the Tablecloth). Most visitors promise to hike to the top (if you wuss out you can go by cable car) for God's view over the Cape Peninsula. Put on your Merrell hiking boots and choose Lion's Head for varied terrain, challenging ascends and 360 degree panoramas. You must hit Simon's Townfor quaint Victorian facades and nearby Boulders Beach for its colonies of penguins. Other beaches that set the pulse racing are Clifton, for its white sand and Muizenberg, ideal for surfing and swimming. Bo-Kaap, the former Malay quarter and erstwhile township, boasts houses in sorbet colours. Another must-see (but tourist magnet) is Robben Island, a place of exile for political prisoners since the 17thcentury, now a museum – Nelson Mandela and Jacob Zuma were both held here.
No visit to the Cape is complete without a trip to Kirstenbosch, one of the world's great botanical gardens.  It has indigenous flora on the lower sections, forests at higher altitudes and a walkway canopy snaking along the treetops that's a hit with kids. Take a drive (the hop-on hop-off bus does the trick nicely) to ogle the Mother City's  brilliant residential architecture — much of it built with as much dash as cash —around Hout Bay and Camp's Bay. Check out the folly of the saucer-like oval of Cape Town Stadium.  The South African National Museum is also worth a visit: it hosts shows by well-known artists (such as William Kentridge) plus has textiles, mid-20thcentury masks, drawings and photography. Don't miss out on the Stephen Cohen Chandelier video there: it brings tears to the eyes. Then if you want something offbeat, try Coffee Beans Routes for everything from township tours to jazz and beer safaris.
EAT
Do you want to taste snoek, koesusters or dhaltjies or are you after a burger (albeit an ostrich one) or pizza? Whatever, the city is a foodie and wine-lovers destination. It's bursting with modish bars and restaurants and offers some fine dining, including many international brands such as Nobu (but don't go there for the haut Japanese restaurant's newly-opened Sunday lunch slot unless you want to eat alone). Restaurants such as the Chef's Warehouse (you'll need to book way ahead in season) and the Test Kitchen (for fine dining) continue to make a culinary splash.
Book the Pot Luck Club — a groovy restaurant atop a disused biscuit mill silo — for industrial-cool interiors (think parquet floors, pendant lamps and wraparound windows) and casual, small-plate lunches and dinners. The menu's divided into salt, sweet, umami and so; the fish tacos with silver fish ceviche and spicy black bean puree is a winner, and the glazed tuna with kimchi is mind-blowing.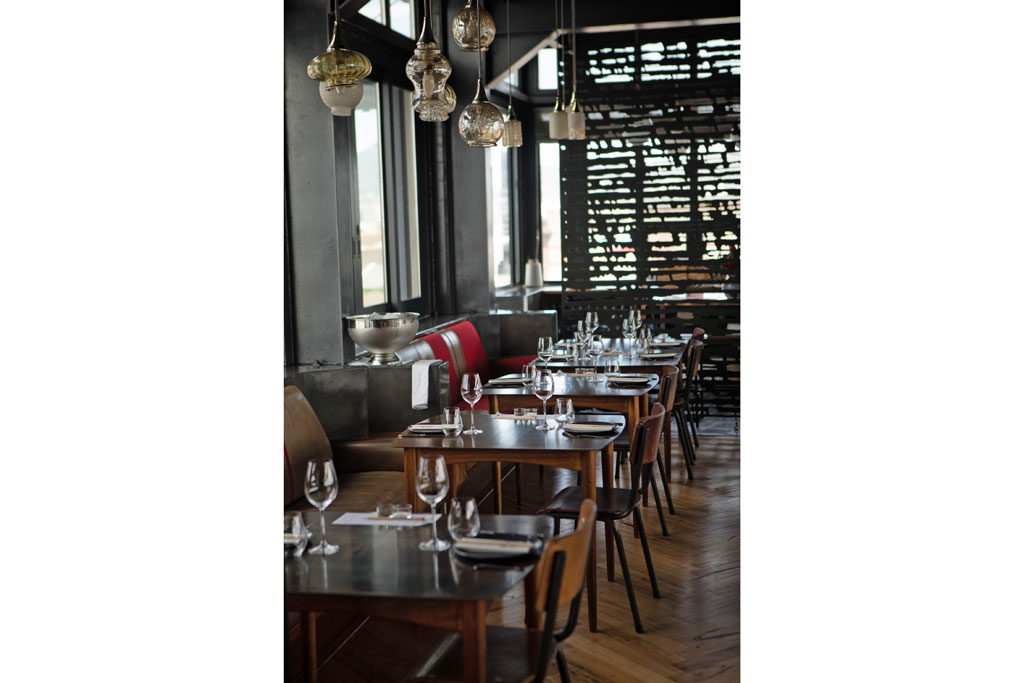 For casual but excellent nose-to-tail dining, t's La Tête in Bree Street that's unmissable – the menu changes daily. Even a die-hard vegetarian might find it hard to spurn chef patron Giles Edwards' chicken liver parfait or sweetbreads with peas and bacon. And as for his chocolate and sesame tart and made-to-order still-warm Madeleines: sublime.
For fancy nosh and good, old fashioned formality, go to Azure at the 12 Apostles , reached around the coast and near a dozen peaks of Table Mountain. It's perched stunningly above the Atlantic (people go to Insta the sunset from the terrace of its Leopard Bar). Try the 5-course Cape tasting with wine pairing menu for dishes such as Joostenberg duck and Rooibos smoked ostrich — enjoyed amidst auntie's seaside décor of stripy blue and white banquettes, navy carpets and mirrored walls. Or just pig out on their excellent Cape Atlantic seafood platter of mussels, crayfish, yellowfin tuna tartare to Saldhana bay oysters.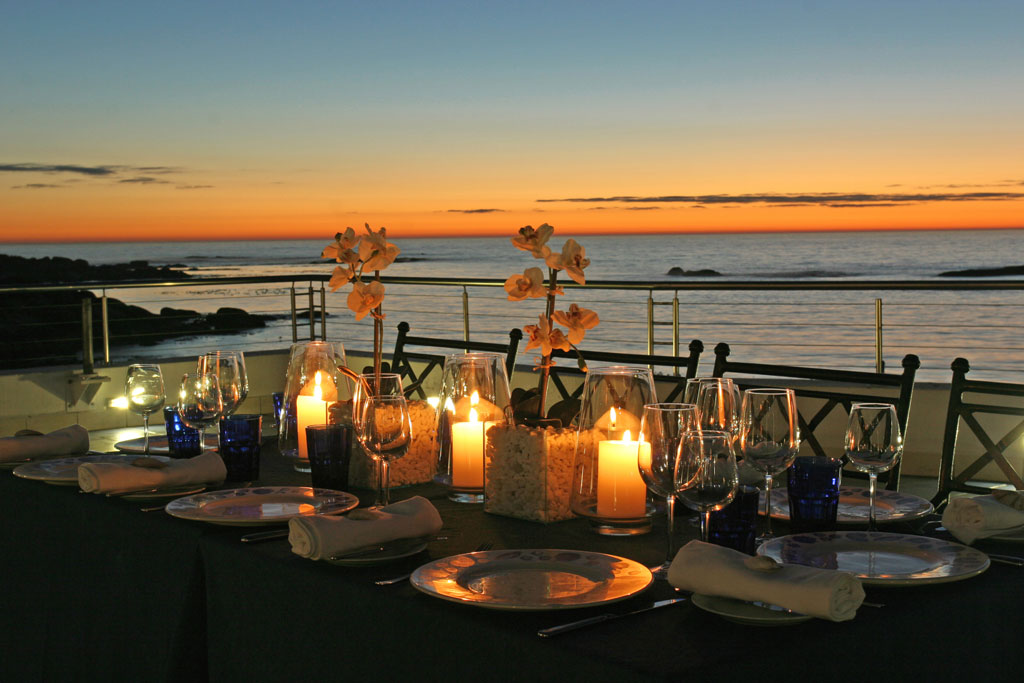 Equally upmarket is Myoga restaurant in the fountain and vine-filled gardens of the Vineyard Hotel. Smart Capetonians hotfoot it here for its contemporary fusion menu of six courses – the dishes are small – with wine pairings. Try the braaied (barbecued) springbok and the tuna tartare. Chef Mike Bassett relates the foods to the classical elements of earth, water, fire and air, but where he really hits gastro gold is with his mixture of colours, textures and tastes.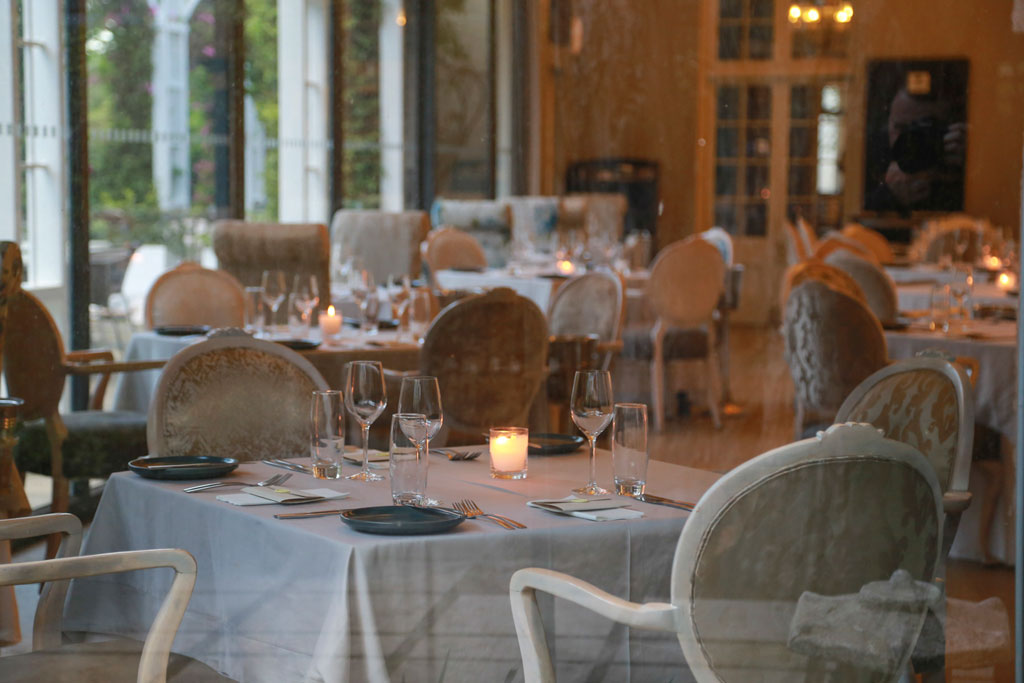 Or relax in the Silo's own Granary Café for contemporary dining, gawp-worthy views and a gallery-space-deserving cappuccino with a swimmer, palm tree and beach 'drawn' in the froth.
BUY
Cape Town's design scene may have settler traditions in its DNA, but it's become easier in the last few years to find things without English, Dutch and French influences. If you're staying at The Silo, you can hire the hotel's shopping guru, David Masawi (besuited but with spotty socks and groovy dreadlocks) for a personalised plastic-swiping trip. (You can even ping him a photo of a dress you see in the street and he'll tell you where to get it.) Among his fave emporiums are Avoova for ostrich-shell bowls to mirrors and furniture —creamy veneers made with thousands of shards of shell —and Kat van Duinen for python leather clutch bags and to ostrich leather totes. Otherwise visit The Silo Hotel Boutique, for its carefully curated collection of gifts, clothes and objets d'art: think hand-printed kaftans to tribal masks and beaded baskets. If you fall in love with any artwork in the hotel, the team can usually arrange a meeting with the artist and for the art to be shipped home for you.
The Zeitz MOCAA museum gift store is a must for quality and for those who don't want to schlepp around town. It's tribal with a contemporary twist: so you get your mud-cloth Kuba fabric cushion but with a stripe of orange, (about £44 and double the Long Street market price).
The V&A Waterfront is touristy, but its Watershed (South Africa's largest indoor craft market) is a safe place to flash your cash and offers that must-have toy truck made from tin-cans and bottle tops to that indispensible ostrich-egg lamp. Otherwise hide anything pick-pocketable and charge along Long Street. Merchants on Long (est. 1886) is a winner for contemporary African design, from springbok leather sandals and block print dresses to embossed stationery. Wander the rest of Long Street for souvenir Afro arts in several galleries and emporia: tribal artefacts, cow-hide rugs, painted ostrich eggs… just know that your wheel hubs may have gone by the time you return to your rental car.
BOOK IT
Rooms at the Silo Hotel start at R13,500 (around £154)
MORE TRAVEL:
 Top 10 Sports for Outdoor Swimming in England  |3 Best Hotels for Greek Island Hopping|The Best British Beaches to visit | The Best Resorts in the Maldives: The C&TH Guide 
---