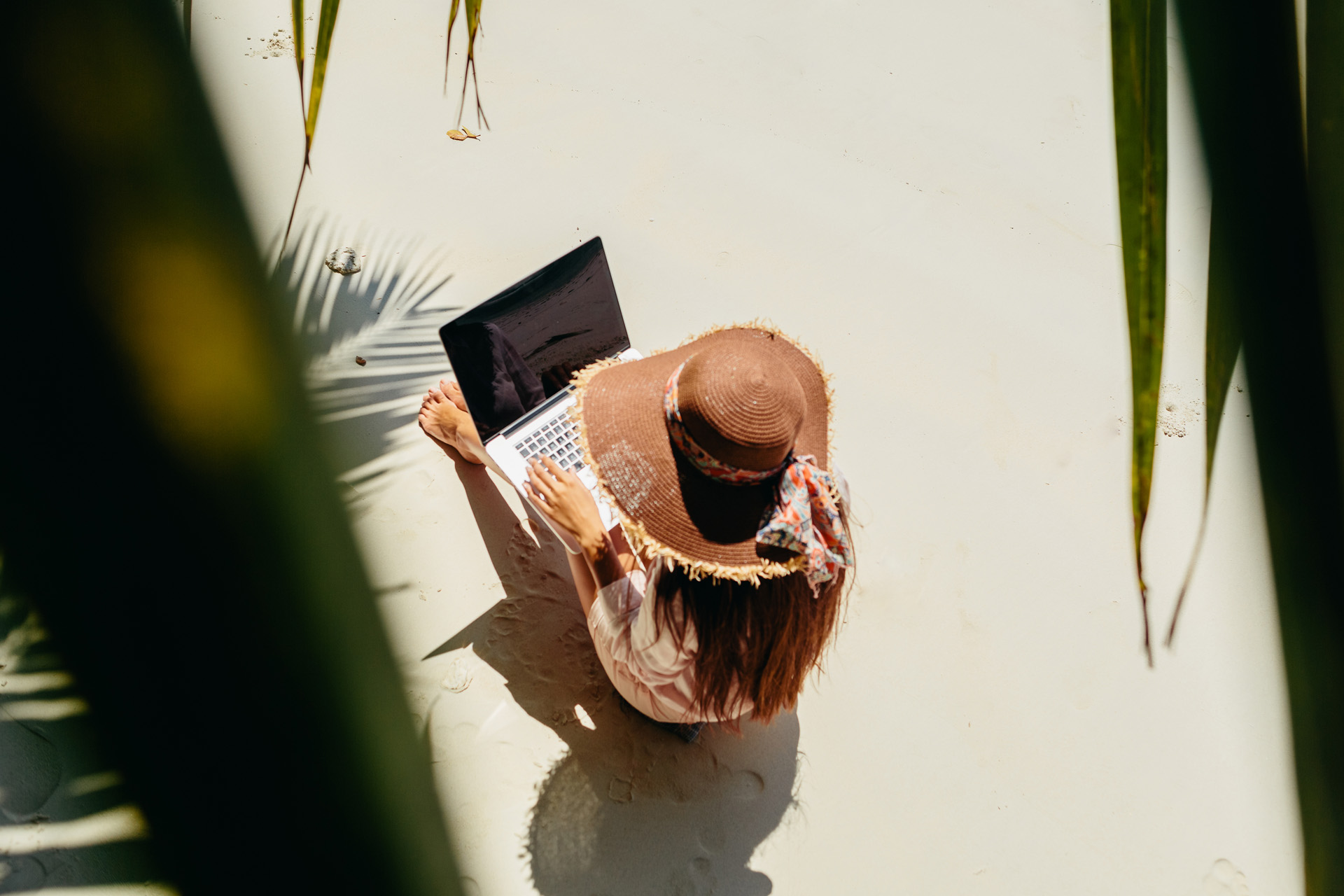 Digital Nomads: The Best Relocation Destinations For Remote Workers
Make that CGI beach Zoom background a reality
The term 'digital nomad' might seem brand-spanking new, but it's actually been in use since the 1990s, describing remote workers who choose to travel to other countries rather than stick in the same location as their employer's offices. That said, there has definitely been an uptick in the number of remote workers in the last few years (since a certain global event threw everything we know about working up into the air). As of 2022, there are an estimated 35 million digital nomads working across the globe, with some sources predicting that number will reach one billion by 2035. Mexico and Thailand are two of the current popular destinations chosen by travellers looking for a little freedom from their desk job. Fancy joining them? These are the best digital nomad destinations to explore. 
Read the C&TH Responsible Tourism Guide
What Is A Digital Nomad?
A digital nomad is someone who works remotely using technology and the internet, choosing to live in a nomadic way by travelling to new countries. Some of these nomads prefer to stay in one location, while others are more akin to backpackers, travelling to new locations frequently.
How Can I Become A Digital Nomad?
Becoming a digital nomad is quite simple, provided your job allows remote working. (That said, many people quit their jobs and find new jobs that allow them to work remotely and pursue more travelling.) Then, in theory, all you need is a stable Wi-Fi connection to work with – and this is certainly all it takes to become a digital nomad in your own country. However, if you are travelling to a new country (or countries), the fact that you are working and not merely a tourist means you might have to apply for a specific visa.
Digital Nomads: 5 Relocation Destinations To Consider & Their Visa Requirements
Antigua and Barbuda
Fancy working from a sun-soaked paradise? Head to the Caribbean's Antigua and Barbuda, where the Nomad Digital Residence (NDR) allows visitors to WFH for a non-native company and stay for up to two years. Close to the US and easily accessible from the UK, Antigua and Barbuda is also a well-located base to explore the rest of the Caribbean's gems.
Visa? Yes – stay for up to two years.
Time Zone: Atlantic Standard Time (GMT-4).
Canary Islands
Boasting the same time zone as the UK, the Canary Islands are an ideal destination for digital nomads seeking GMT. They say it is always summer in the Canary Islands: the year-round mild temperatures make these wind-swept islands an ideal destination for travellers seeking an island vibe without scorching heat. With a relatively low cost of living, efficient infrastructure and fast WiFi, there are even digital nomad meet-ups due to the number of people opting to work from these islands.
Visa? EU nationals are free to work in Spain if they register with local authorities; non-EU citizens are subject to tourist visa requirements, and can only stay up to 90 days for every 180 days. 
Time Zone: GMT.
Costa Rica
Known for its world-class beaches, stunning landscapes, vast biodiversity and wealth of coffee beans, tropical Costa Rica is a popular digital nomad destination – and it's not hard to see why. Ideally located in close proximity to both North and South America, as well as the lush Caribbean, many workers head here for the rich culture, delicious food, and happy disposition – Costa Rica is one of the world's happiest nations, after all.
Visa? Yes – one year with the option of extending for up to one more year. Foreign nationals need an income over $3000 USD per month to qualify, and families looking to relocate need to have an income over $5000 USE per month.
Time Zone: Central Standard Time (GMT-6).
Portugal
Portugal is the latest nation to get on board with digital nomads, announcing a new visa scheme to come into effect from 30 October. Due to its cost of living, safety, fluency in English, variety of work hubs and year-round sunniness, however, Portugal's capital, Lisbon, already ranks highly as a digital nomad location. Ideal for Brits looking to emigrate, Portugal keeps the exact same time as the UK, including British Summer Time.
Visa? Yes, split into two categories: temporary stays and permanent digital nomad residencies. To qualify for either, remote workers need to prove a monthly income higher than 2820 EUR, and a work contract or proof of self-employment.
Time Zone: GMT.
Mauritius
A dreamy Indian Ocean island to the east of Madagascar, Mauritius is an idyllic winter sun destination for snowbirds, with a low cost of living and well-located to explore nearby southern African nations to boot.
Visa? Yes, allowing remote workers to stay in the country for up to one year.
Time Zone: Mauritius Standard Time (GMT+4).
Featured Image (c) Getty.