St Moritz is the original – and still the best – winter wonderland for the adrenaline-fuelled aristocracy, says Sam Kinchin-Smith…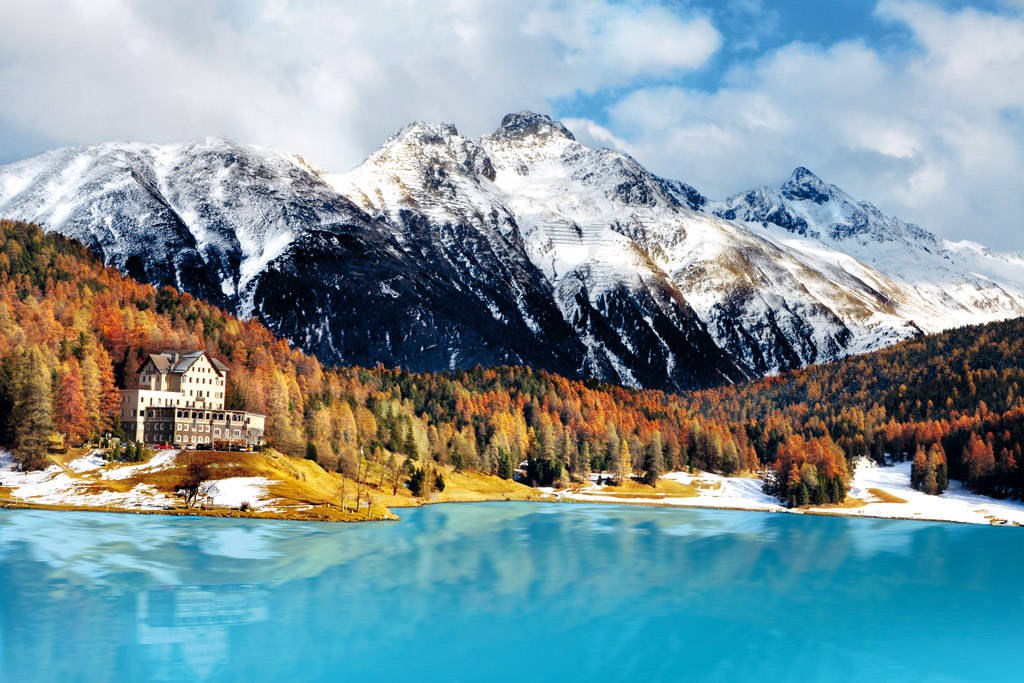 Luxuriously Exclusive
You'll have seen footage of the Sienese Palio I'm sure: that extraordinary spectacle of community and medieval pageantry, where violently mercenary jockeys ride bareback around the Piazza del Campo, crammed with spectators thrown together in one dusty, sweaty throng, with only a tiny elite of dignitaries permitted to rise above it all, on well-positioned balconies. Well picture that, and then its diametric opposite, and you might end up envisaging something a bit like White Turf, the annual festival of horse-racing that takes place in Switzerland each February. A series of races on the ice of Lake St Moritz, attended by a small crowd of silver-haired men and rather younger women who arrived that morning by private jet, dressed head to toe in complementary sable, it is unquestionably the most exclusive event I've ever been to.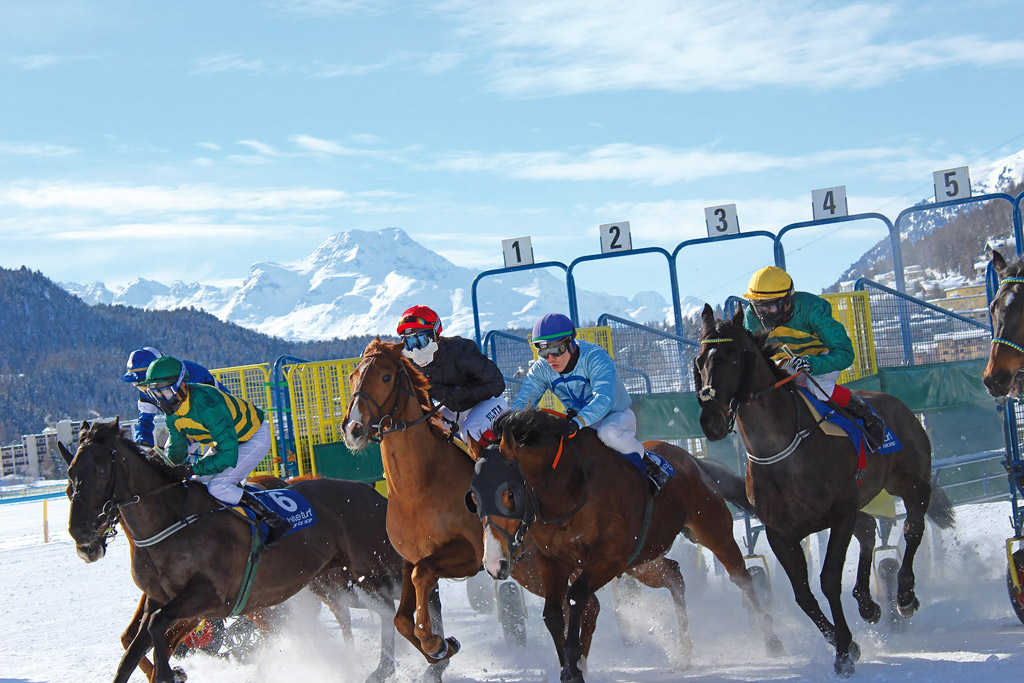 But like so much about the birthplace of winter sports, just as it's about to untether itself completely from reality – to float up and away into an ultra-luxe neverland too removed from the textures of everyday life to be appealing – it's brought back down to earth with a gentle tug. I notice that Lupo, the Romansch-speaking local who'd taught me how to skijor (that is, to be dragged along by a water-skiing handle attached to a horse) the day before, is participating in one of the races. Then I see Heinz E Hunkeler, GM of the world-famous Kulm hotel and another native son of St Moritz, wandering away from a VIP tent and towards a sausage stand, to buy himself a weisswurst. And I start to wonder whether there is, actually, such a gulf between these two races a few hundred miles – and a few gazillion euros – apart.
The Place Where it All Began
St Moritz and specifically the Kulm – so goes the story that you'll hear a hundred times if you visit – can call themselves the place where it all began because it was here, in 1864, that a hotelier called Johannes Badrutt bet four summering Englishmen that they'd have just as good a time if they returned for the winter, and if they didn't, he'd pay for their holiday. They accepted and spent the cold months inventing perilous games in the sunshine (St Moritz gets 300 days a year, apparently), which turned out to be every bit as enjoyable as hiking and wildflowers, and so they came back the next year, and the year after that.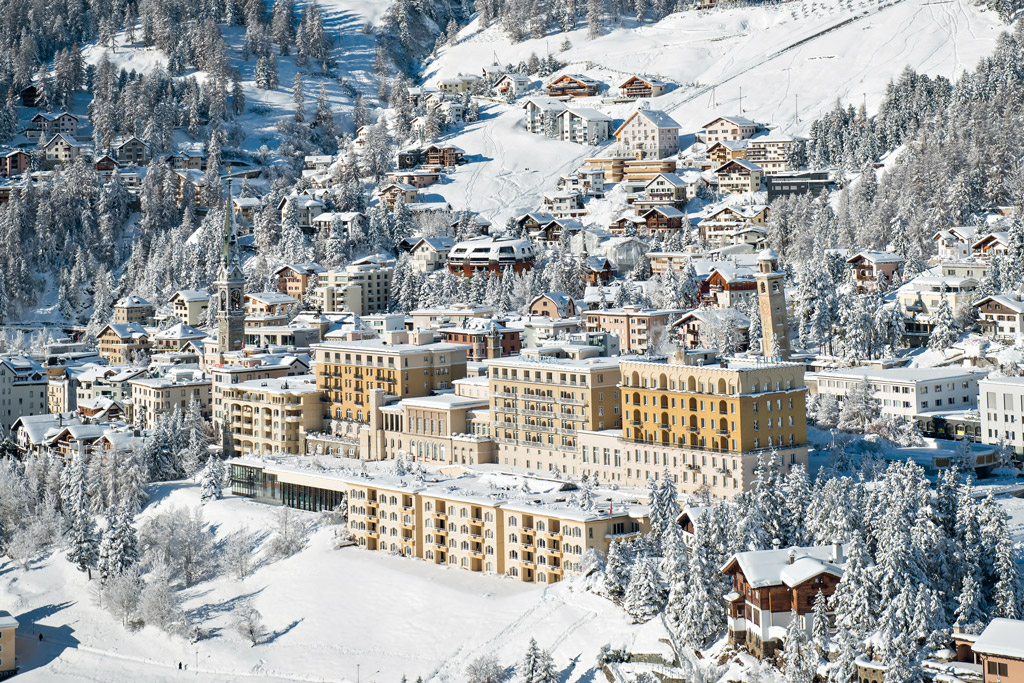 Meanwhile, Badrutt was pioneering new standards of hostelry: for the Christmas of '78, the Kulm was illuminated by Switzerland's first electric lights. By the time his son acquired the hotel that would become Badrutt's Palace, the Kulm's only real rival, in 1892, St Moritz's untouchable position in the alpine hierarchy was secure: the town where the miraculous triangle of winter sports, tourism and luxury was established and perfected; the original and still the best. One result of this is a better class of playboy. There's something so much more dignified about wayward minor royalty throwing itself head-first down tracks that can be carved from natural ice, because of the altitude, than the boorish antics of the very few banker bros in town. I catch sight of a tableful of the latter at the Dracula Club, which overlooks the bobsleigh run, completely at odds with a wood- and leather-lined interior that remains redolent with the spirit of its founder, Gunter Sachs, last of the great European pleasure-seekers, who brought his wife Brigitte Bardot here.
Adrenaline Junkies
I'd just completed a circuit of the track, sandwiched between two experienced bobsledders. It's an astonishing experience, a gravitational rollercoaster of pre-CGI viscerality, in which every turn arrives as a head-on collision with a wall until it sucks you up and round like scrunched paper in a pneumatic tube. Everyone in St Moritz is addicted to life-threatening danger. A horse went through the ice at White Turf a few years ago. And just last year, a 72-year-old tobogganer skidded off the Cresta Run at Shuttlecock corner, halfway through his 250th run. He died doing what he loved, everyone agreed. The Kulm is always thinking up new ways of seducing guests spoiled by St Moritz's embarrassment of riches. There's early morning skiing before the lifts open to the public, which is a particularly good way to experience Corviglia, the busiest area. And better still, after fondue and several glasses of Müller-Thurgau, there's skiing by moonlight on a mountain in Diavolezza, one of St Moritz's smaller sectors, which the owner of the Kulm recently bought for precisely this purpose.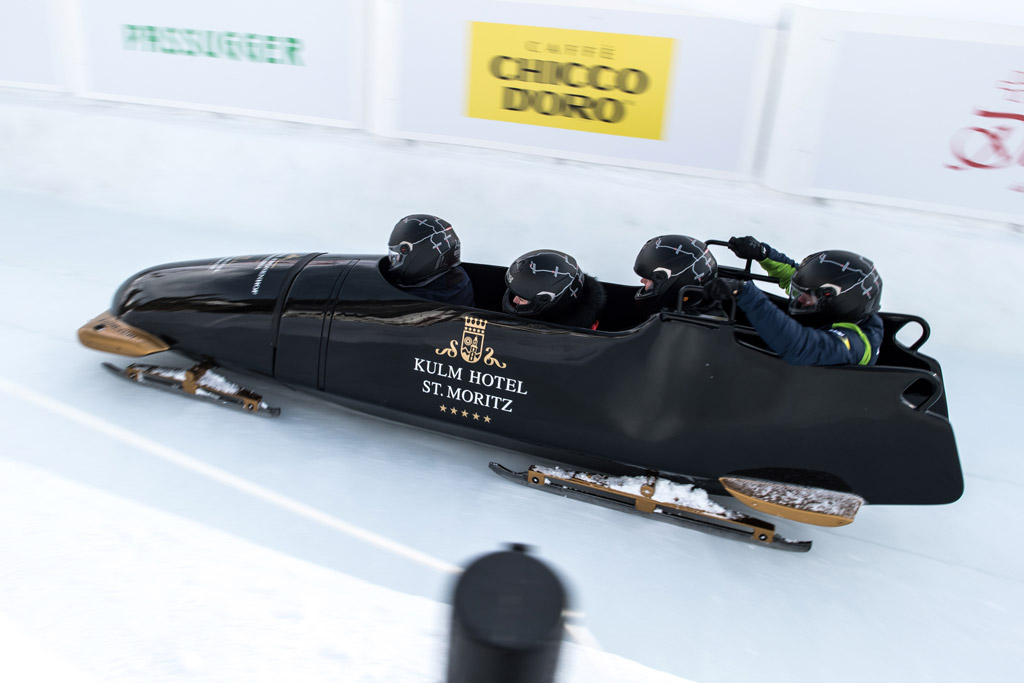 As the cloud clears, we step out into a dreamland in which the enchantment of skiing – that feeling of being at one with a mountain landscape, tracking its contours and comprehending its majesty through speed – becomes entirely instinctual, informed by material realities that have been mitigated, by the wine and the dark, into something as soft as a cloud. I turn away from the horses to look at the town, splayed out across the mountainside. Dominating the foreground, framed by the 12th-century leaning tower and the iconic green 'tower suite' of Badrutt's Palace, where Gunter Sachs lived for years, are the interlocking cubes of the Kulm, pale yellow against the snow.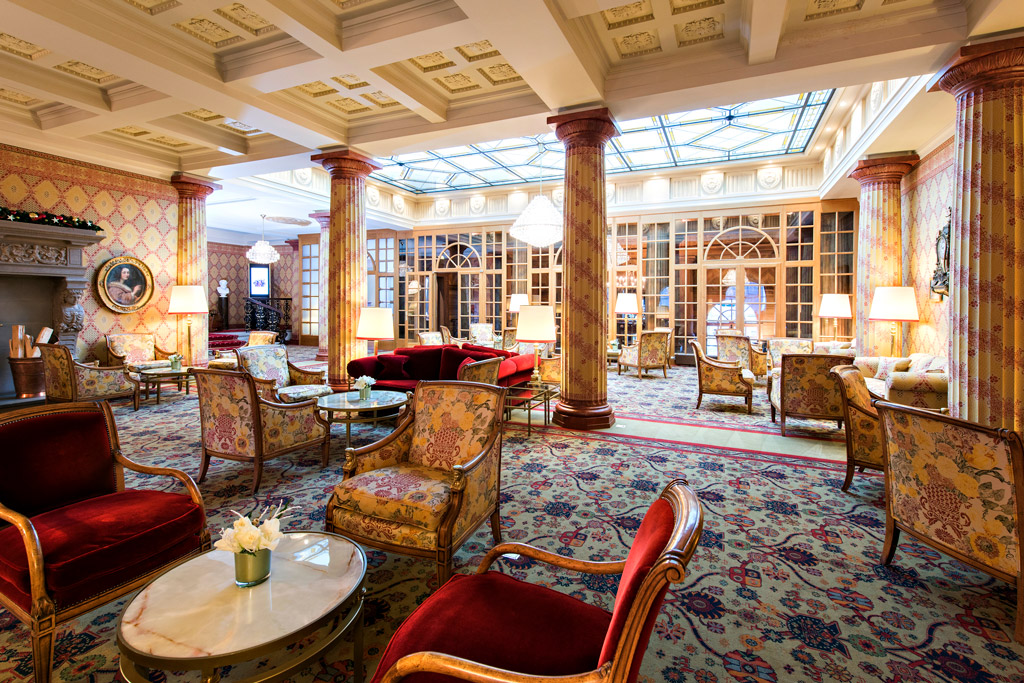 I can see the turquoise glass of its Olympic-sized spa, and the K restaurant by Tim Raue, where two nights before I'd been ravished by a kaleidoscopic tasting menu of scallops, lobster and veal, coloured in with Nuoc Mam sauce and Korean lemon jam. But somehow I know that it is not these I will remember so much as something quieter: padding through the hotel in my ski socks in the early evening, peeking into a warm, happy room where guests and locals were playing bridge together, looking for all the world as if they'd been doing this for 150 years, and would still be playing 150 years from now.
BOOK IT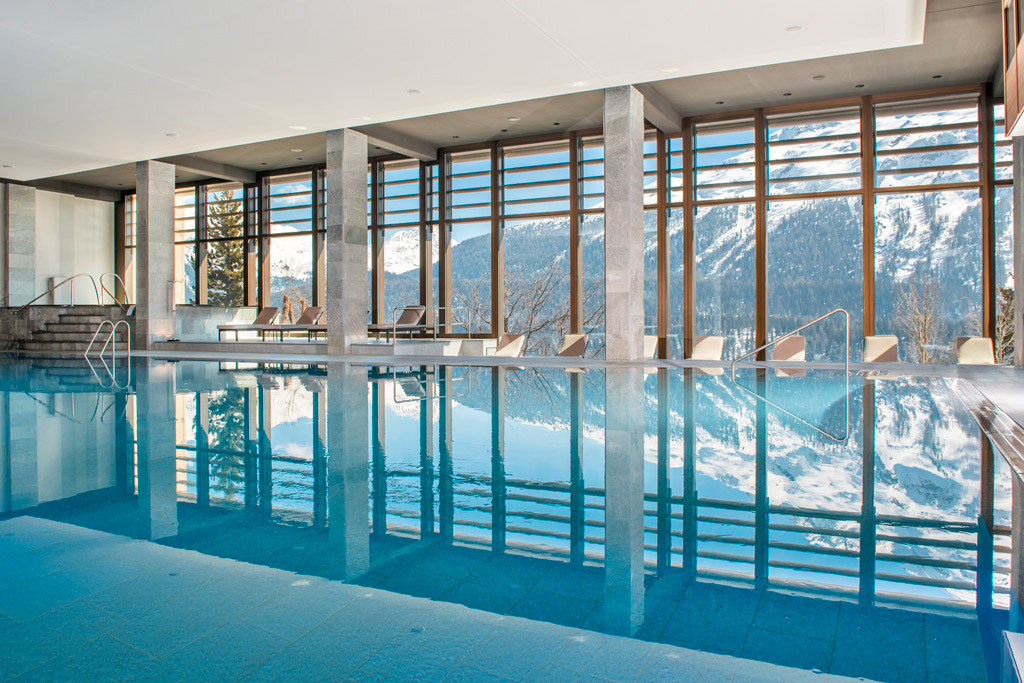 In winter, doubles at the Kulm Hotel St Moritz start from around £520 on a half-board basis. Swiss International offers more than 180 weekly flights from the UK. The Swiss Travel System provides a dedicated range of travel passes and tickets exclusively for visitors from abroad. For more information about Switzerland, visit myswitzerland.com.
MORE TRAVEL: The Hotel Wizard | A Foodie's Guide to Bristol | Best European Christmas Markets
---