Although not on the high-end traveller's trail yet, it is possible to see this most majestic of countries in the limited lap of luxury, says Caroline Phillips, who does an eight-day whistle-stop tour.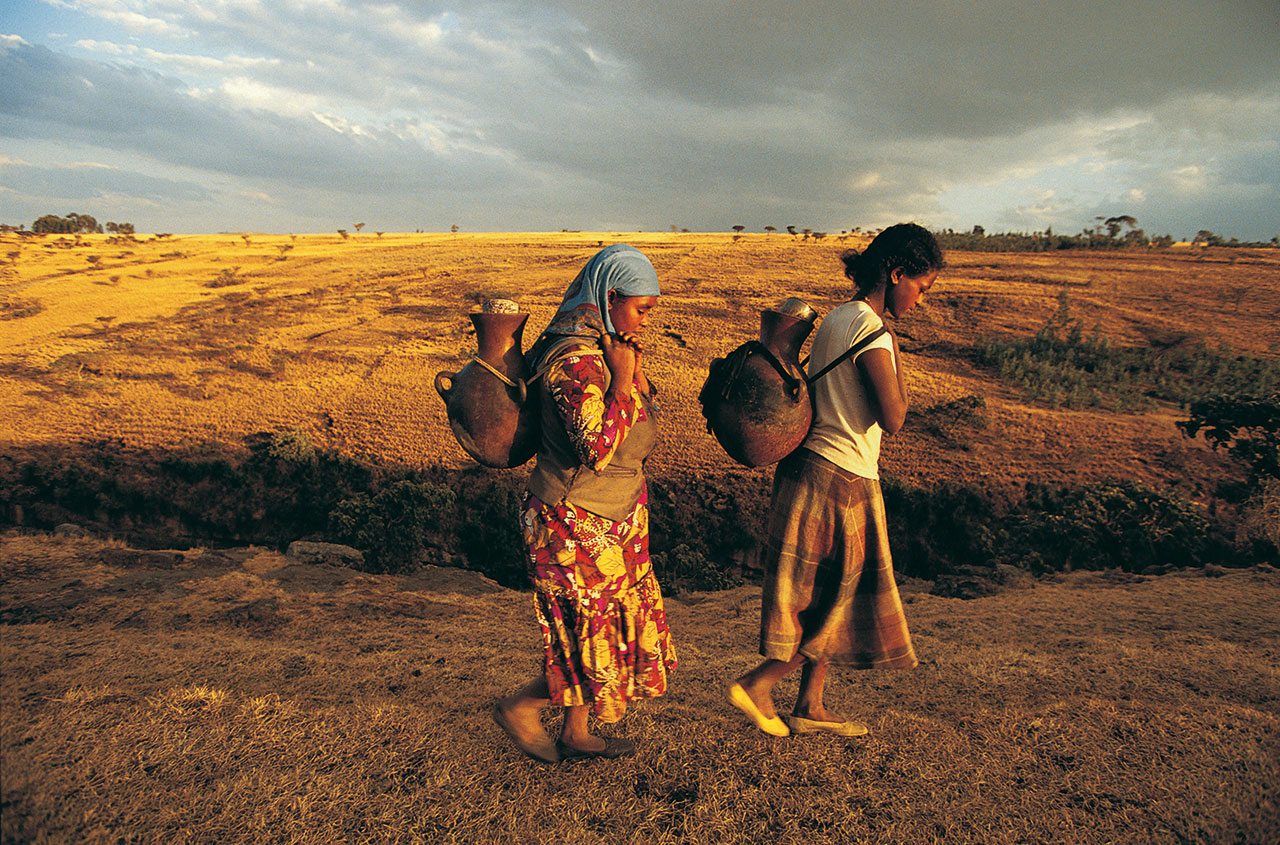 High-end luxury has yet to make a big inroad in Ethiopia. Outside of Addis Ababa, you may get patchy Wi-Fi (the government tends to switch the internet off from time to time), bumpy rides and restaurants where many of the choices on the menu are unavailable. But don't let this deter you. This is perhaps the most intriguing country in Africa. A place of scale, biblical beauty, canyons and chasms. Of historical treasures aplenty. And, above all, of a colourful, gracious and welcoming people. So here are some of the fabulous options for a trip there, many of which are hidden secrets that you won't find with an internet search, because they don't have a website.
Days 1 & 2
Addis Ababa
STAY: It's worth beginning and ending your trip here. After the heat, dust and authenticity – not to mention scarcity of culinary ingredients – of travelling in Ethiopia, the Sheraton Addis is a breath of fresh air. (Tony Blair, Bill Clinton and Angela Merkel have all stayed here.) One of the best hotels in Africa, it offers acres of marble, deliciously reliable air-con and tea served by a gentleman in white gloves. Plus fantastic contemporary Ethiopian art. It's also an oasis of calm, with swaying palm trees and singing fountains in the courtyard. You can feast on international cuisine –breakfast is a veritable United Nations spread – or Ethiopian delicacies. Wander afterwards along the shopping arcade to pick up Coptic crosses and antique ethnic silver and gold jewellery at Nani's. Swim in the ocean-sized pool (with underwater music, natch) or they'll even deliver an exercise bike to your room. Then try an Ethiopian 'Wogesha' massage, for a pummeling the likes of which you've never had before. Afterwards you'll sink your head into that rarity in these parts: a soft pillow.
EAT: Any concierge worth his salt recommends Yod Abyssinia. It's not just a tourist magnet, it lures locals too. You're offered a pitcher of water and soap to wash your hands at the low woven straw table. Then you'll find yourself happily eating with your fingers from a communal vegetarian platter (a palette of 'fasting' foods – lentils, spicy chickpeas and the like) served on injera, a traditional flatbread made from teff flour. And knocking it all back with tej (honey wine). You'll soon be tapping your feet as you sit on the customarily short chair to the traditional live music and dancing… shoulder-shaking, head-gyrating, knee-lifting dances from all over the country. And bottom-wiggling, neck-spinning, hand-clapping ones too. +251 11 372 0607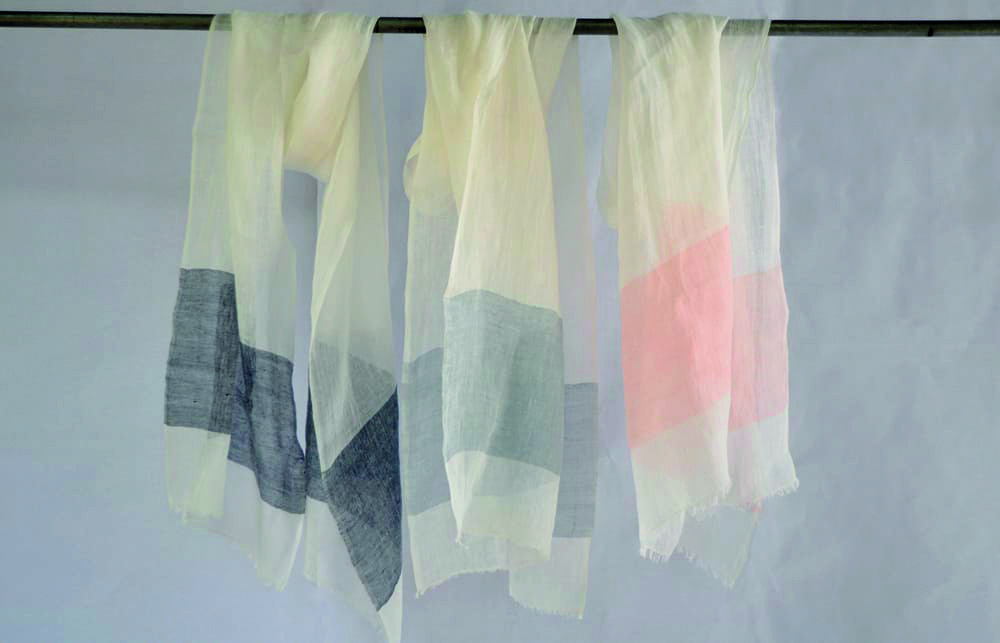 SHOP: Tip-top tea towels, anyone? Sabahar's handmade textiles are inspired by the country's ancient weaving practices. Their artisans create perfectly imperfect handmade accessories and linens for the home – shawls, napkins, kaftans – using locally sourced wild eri silk and cotton. Watch them spinning the thread, weaving on traditional handlooms and dyeing the products using coffee and other natural pigments. Sustainability at its best. And now they also boast a good retail shop in Addis Ababa. And those tea towels? They're good enough to use as hand towels.
Days 3 & 4
Lalibela
Nothing can prepare you for the wondrousness of its churches. Think 11 medieval, rock-hewn churches and chapels excavated by King Lalibela in the 12th and 13th centuries. Built below ground level, some are monolithic, with exceptional carvings and ecclesiastical treasures, and connected and ringed by tunnels, trenches and courtyards. You'll find white-robed pilgrims and hermits, chanting, eucharistic drumbeats and enough mysticism to power you into space. If you take a hike afterwards, you'll enjoy the views of rocky escarpments and craggy peaks from the 2,630m town. Little wonder the churches are dubbed the eighth wonder of the world. Stay at the Mountain View Hotel, its architecture based on the aforementioned rock-hewn churches and standing at an altitude of 2,680m at the edge of the Lasta Mountain chains.
Days 5 & 6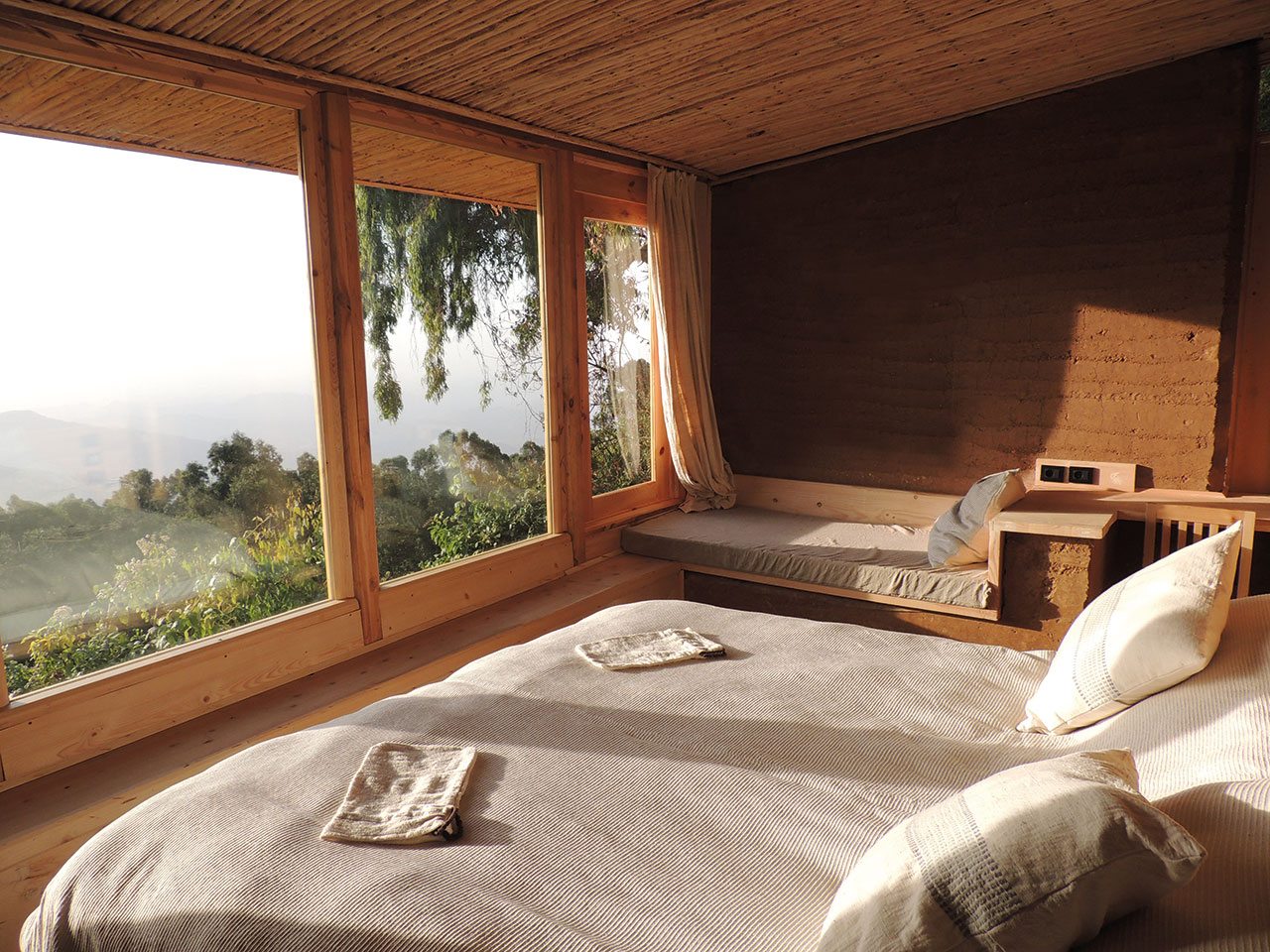 This is the newest kid on the block. That's if you can call a 24-acre site on the edge of an escarpment in the Simien Mountains a 'block'. Regardless, it's Africa's hottest opening, one hour's flight north of Addis, plus an hour and a half's drive. The 12-room lodge is in the middle of a little-visited UNESCO world heritage site park – a place of jagged mountains and sculpted canyons. Its buildings are constructed from rammed earth, wood and thatch – which blend more seamlessly into the surroundings than the local monkeys. The rooms – scattered prettily around the site and all boasting views over wooded hillsides – are decorated in rural Ethiopian style. Think wood, wood and more wood, plus natural furnishings made from hand-loomed cotton. Additionally, the whole place has been built with unimpeachable eco credentials (energy comes from renewable sources and wastewater is reused on site). Go for treks (and play spot the native ibex), or try birdwatching and camping.
Meet local villagers for a traditional Ethiopian coffee ceremony – this is when they roast the beans over burning charcoals, grind them with a pestle and mortar, then heat the potent brew over a fire. Alternatively, chill in the
bar and restaurant perched atop the dramatic escarpment with jaw-dropping views onto the lowlands below and  laze
on the terrace and stay warm around the fire pit in the evenings. Or, best of all, loll in a hammock in a huge acacia tree and watch troupes of Gelada monkeys, found only in these mountains, passing through…
Day 7
Axum, northern Ethiopia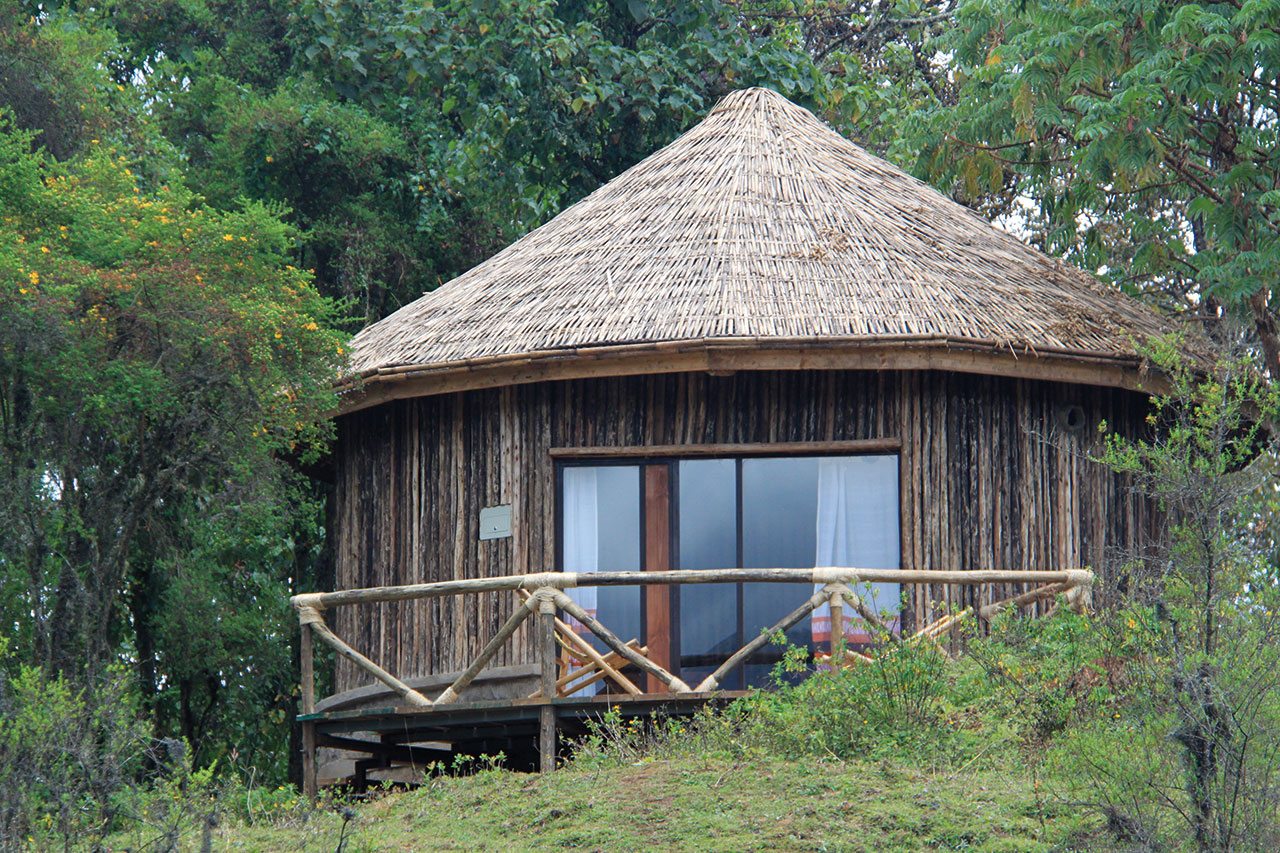 Culture: Its contents wouldn't look out of place in the glossiest-of-glossy Sotheby's catalogues. Each piece, doubtless, with a reserve price of several million. Welcome to the pocket-sized Archaeological Museum of Axum, by the Church of Our Lady Mary of Zion. Here there are kilos of exquisite gold crowns studded with precious stones, gold and silver antique chalices and ceremonial crosses. Plus cloaks and costumes threaded with gold. (And just ten per cent of the available Aladdin's trove is on show.) One of the museum's many charms is that its treasure showcases are secured only with teeny locks and glued-on paper labels, all in a threadbare room that's guarded by a woman, who was formerly a guerrilla until 1991. No close-circuit cameras, bulletproof doors or temperature-controlled cabinets, then. 'Conservation, we're not very excellent,' our guide remarks. Add to this that the Queen of Sheba reportedly lived nearby and that apparently the Ark of the Covenant – holding the Ten Commandments – is in the chapel next door, what more could you want?   
Shopping: If you fancy buying some religious books – illustrated with natural pigment paintings on goat-skin parchment – icons, old silver crosses, African masks or 1,700-year-old coins (mind you, antiquities can't be taken out of the country), then head down to the Axumait Handicraft Centre. There are wooden artefacts on shelves, in drawers, up the walls and propped up all along the stair treads. Plus the owner (and chief salesman), Hailemariam Zerue, will show you hidden gems. He is straight as a die too. +251(0)91 153 7561    
Day 8
Bale Mountain Lodge, south central Ethiopia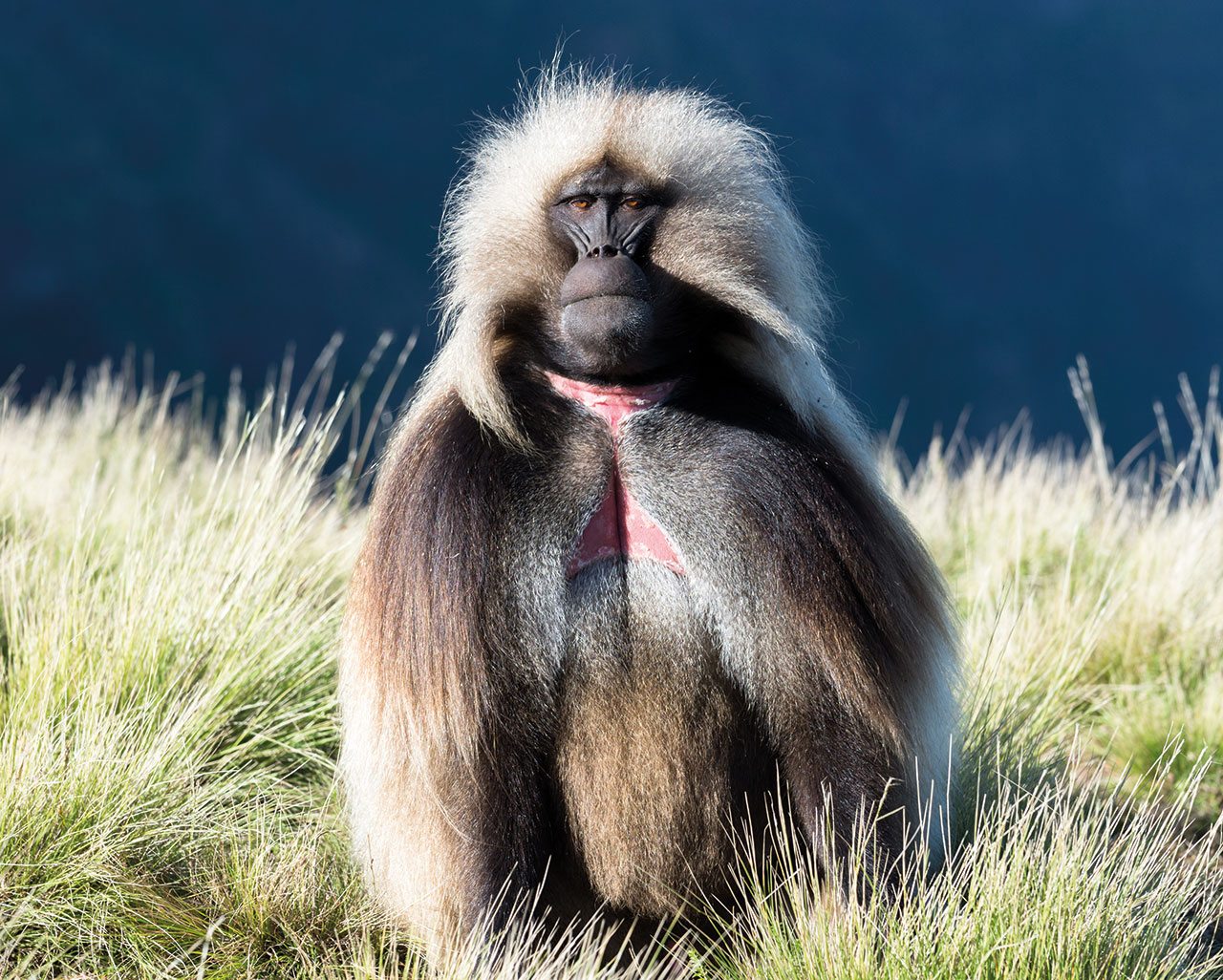 Opened in 2014, Bale Mountain Lodge – a high-spec place of thatch, wood and stone – is the only lodge inside Bale Mountains National Park. We're talking location, location, location: think forest and rolling uplands, alpine lakes and precipitous slopes. It's set below a striking rocky prominence called Mount Gushuralle. Additionally, there is an abundance of rare wildlife, including Ethiopian wolves, Bale monkeys and giant forest hogs, which put in regular appearances around the lodge. Inside, there are wood-burning stoves in the rooms and wraparound windows that allow you to spy game over breakfast. It's also green – even electricity is sourced from the river below the lodge – and owner managed. Plus there are guided walks with knowledgeable locals, game drives, fly fishing, bird watching, horse riding – although the altitude of 2,380m can leave you a little out of breath – and a broad range of other cultural excursions.
Need to Know
The Tour Operator
Kibran Tours will join the dots so that you can visit all of the above. This is one of the oldest and most experienced luxury tour operators in Ethiopia. If you want a private chartered plane or helicopter, they'll fix it. The upside is that they're situated right there, bang in the middle of the cradle of mankind, with their ears to the ground. Plus, they are super flexible, adapting to last-minute changes in itinerary at the flick of a finger, in the event of political unrest. They also provide English, German, French, Italian and Spanish-speaking guides. 
The Guide
If you're Brad Pitt or Jimmy Carter, this is the guide who'll show you Ethiopia's sights. He has also accompanied the occasional German president too. Meet Achenef Engdaw, a former deacon. His own story is almost as compelling as the local tourist spots to which he leads you. He bribed his way out of being imprisoned by the Derg (Communist regime) and his children and wife nearly starved. The rock-hewn monolithic churches of Lalibela to which he takes you will touch your heart. But so will this gracious, well-informed and most gentle of guides. +251 91 104 1006
The Airline
Cloud Nine – the business class cabin of Ethiopian Airlines – is the way to go. It's the first Airbus A350 to fly in African skies. The aircraft boasts spacious seats – which turn into fully lie-flat beds – with decent headroom, wider windows and low twin engine noise level. And there's slick and charming service from its flight attendants clad in habesha dress. Plus high definition touchscreen personal monitors (although the selection of films isn't great). Cloud Nine? Call it Seventh Heaven. From £505. 
MORE TRAVEL: C&TH's Guide to Hot New Hotels for 2017 / 10 of the Best Treehouse Escapes Around the World / Five of The Best Greek Islands to Visit
---