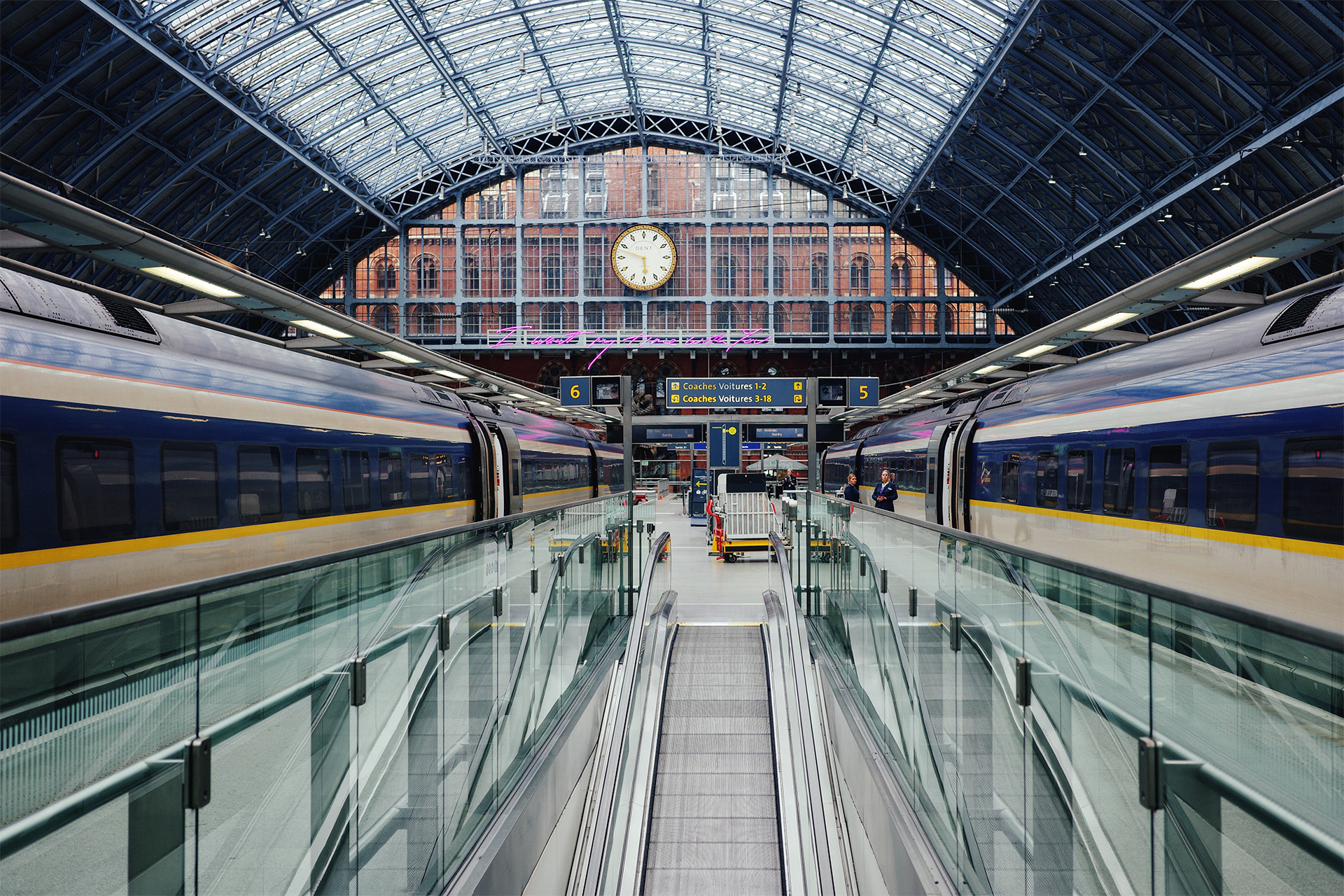 This Eurostar Competitor Is Set To Launch A Train Service From London To Paris In 2025
Soon, the Eurostar may not be the only high-speed train whisking us away to the French capital
If you want to hop on a train from London to Paris, there's only one option: the Eurostar. However, that could change in 2025, as a Spanish rail firm has announced plans to launch a new high-speed train service to rival the Eurostar. Here's everything you need to know.
This Eurostar Competitor Is Set To Launch A Train Service From London To Paris In 2025
Since its unveiling in 1994, the Eurostar has monopolised cross-channel rail travel from London to continental Europe. Yet by 2025, things might look rather different, as Spanish rail startup Evolyn has revealed plans for a competitor service from London to Paris. 
The rail firm is set to offer high-speed, non-stop journeys from London St Pancras to the Gare Du Nord in Paris. Additional stops may be implemented after the service has launched – which would be particularly good news for those in southern England and northern France.
Evolyn has announced an agreement to acquire 12 trains from French manufacturer Alstom – although it looks like the contract isn't set in stone.
How Much Will Tickets Cost?
Ticket details and pricing information hasn't been released yet.
When Will The New Service Launch?
While no exact dates have been confirmed, Evolyn plans to launch its new service in 2025, with the aim of being fully-operational by 2026. The project has already been in the works for three years, with a total investment of around £1 billion. 
Eurostar might not have to worry about a rival just yet, but it seems like change is on the horizon. We'll certainly be keeping an eye on this rail-y exciting development.