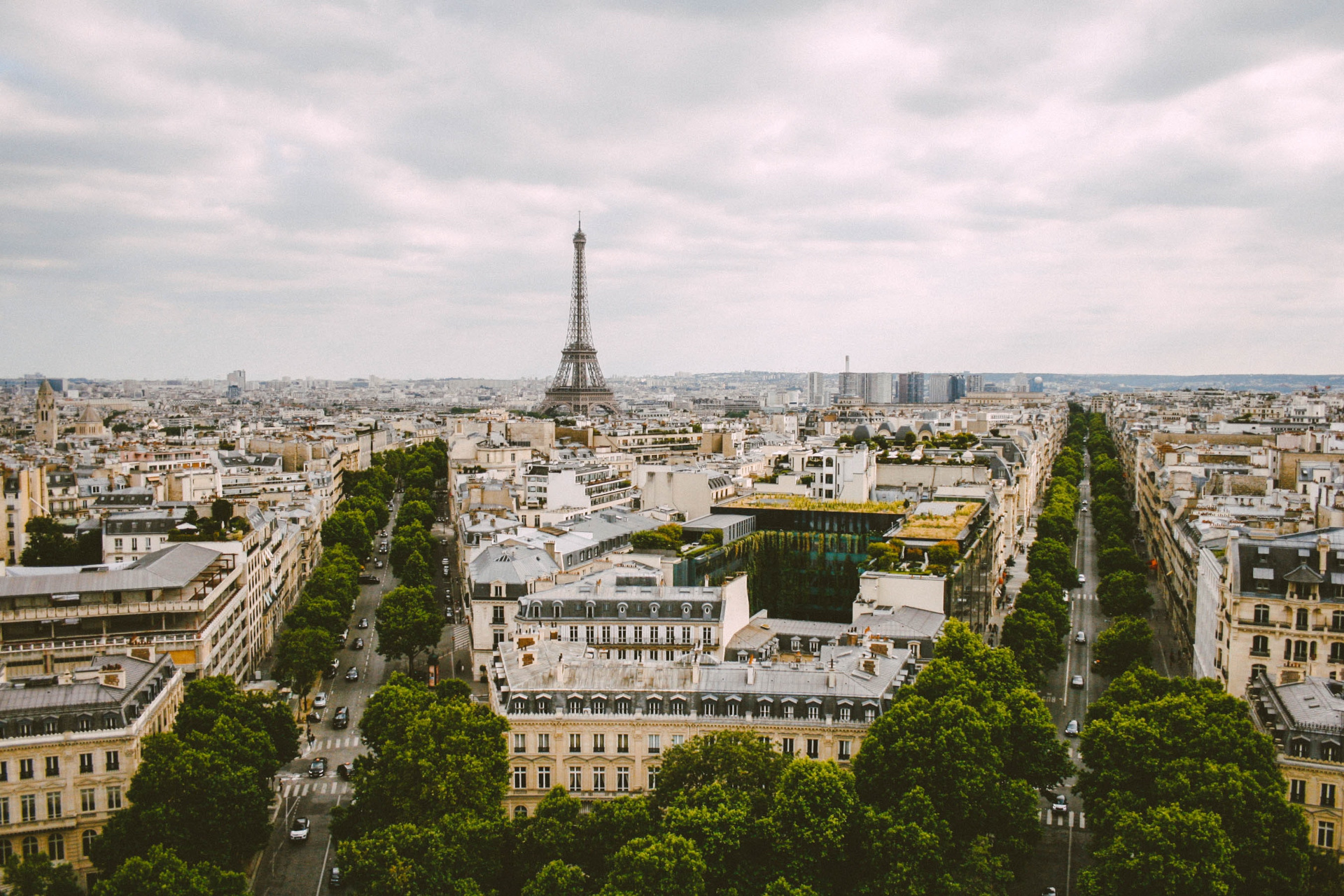 September Will Be The Best Time To Take The Eurostar To Paris
How to bag yourself a cheaper train ticket
Booking a European getaway this summer? You might want to wait until September, says the Eurostar team, as this is when tickets are expected to be cheaper and more readily available. Here's what you need to know for your next Eurostar journey to Paris.
The Country & Town House Responsible Tourism Guide
Why Is September The Best Time To Take The Eurostar?
Chances are, if you've been looking at holidays or weekenders in Paris, you'll have noticed that Eurostar trains to Paris are both expensive and hard to get hold of. Ticket prices have climbed up into the hundreds over the summer, with almost all departures from London sitting around the £200.
This is partly due to a conflict between demand (which has surged) and supply (which has shrunk), with the latter being a result of post-Brexit passport requirements. Having officially left the EU back in 2020, the UK government negotiated for British holidaymakers to become third-country nationals – meaning that all passports now need to be examined and stamped going in and out of EU countries.
Eurostar terminals at St Pancras International have subsequently been left unequipped for the swell of passport checks. It's been indicated that, if every seat were to be sold for a train journey, the terminals would become too packed for people to traverse through. The resulting chaos would delay scheduled departures and bring most operations to a halt. The solution? To cap the capacity of trains.
However, Eurostar chief executive Gwendoline Cazenave emphasises that conditions (both cost and capacity) should ease by September, with things already seeing improvement thanks to increased staffing and eGates. 'We still have trains that we cap to make the travel experience OK and to make sure that trains are on time, but it's much less,' she said in an interview with The Independent. 'The first, really important thing – and I am really committed on this – is that our lead-in prices have not moved.
'London to Paris, it's still £39,' she continued. 'I really don't want to raise our lead-in fares. Our costs are increased, energy costs have been multiplied by three. So yes, we have profitability issues, but we really want to keep these lead-in prices.'
Gwendoline also said that the increase in holiday-goers over the summer, compared to the usual influx of people travelling for work, has impacted the current prices of Eurostar seats. Summer services sell much earlier in the year compared to monthly – or weekly – purchases from work commuters. This has pushed up fares for those who buy much closer to the time of departure.
But as the summer season winds down, cheaper seats are expected to pop up again due to decreased demand. You can even use the 'find lowest fares' search tool on the Eurostar website to help you find those £39 seats. 'We want to keep the train affordable. As long as we can do promos, we do them. That's really the mindset in which we want to be,' emphasised Gwendoline. 'Our project is a growth project.'
Those upcoming promos include fares which combine Eurostar with Thalys trains to destinations such as Liege, Aachen and Cologne, with the two operators merging and offering travellers smarter pricing for longer journeys – meaning you can travel to Paris and further for a better price come September.
With that in mind, we're counting down the days until school starts back up…
Featured image: Viviana Ceballos, Pexels