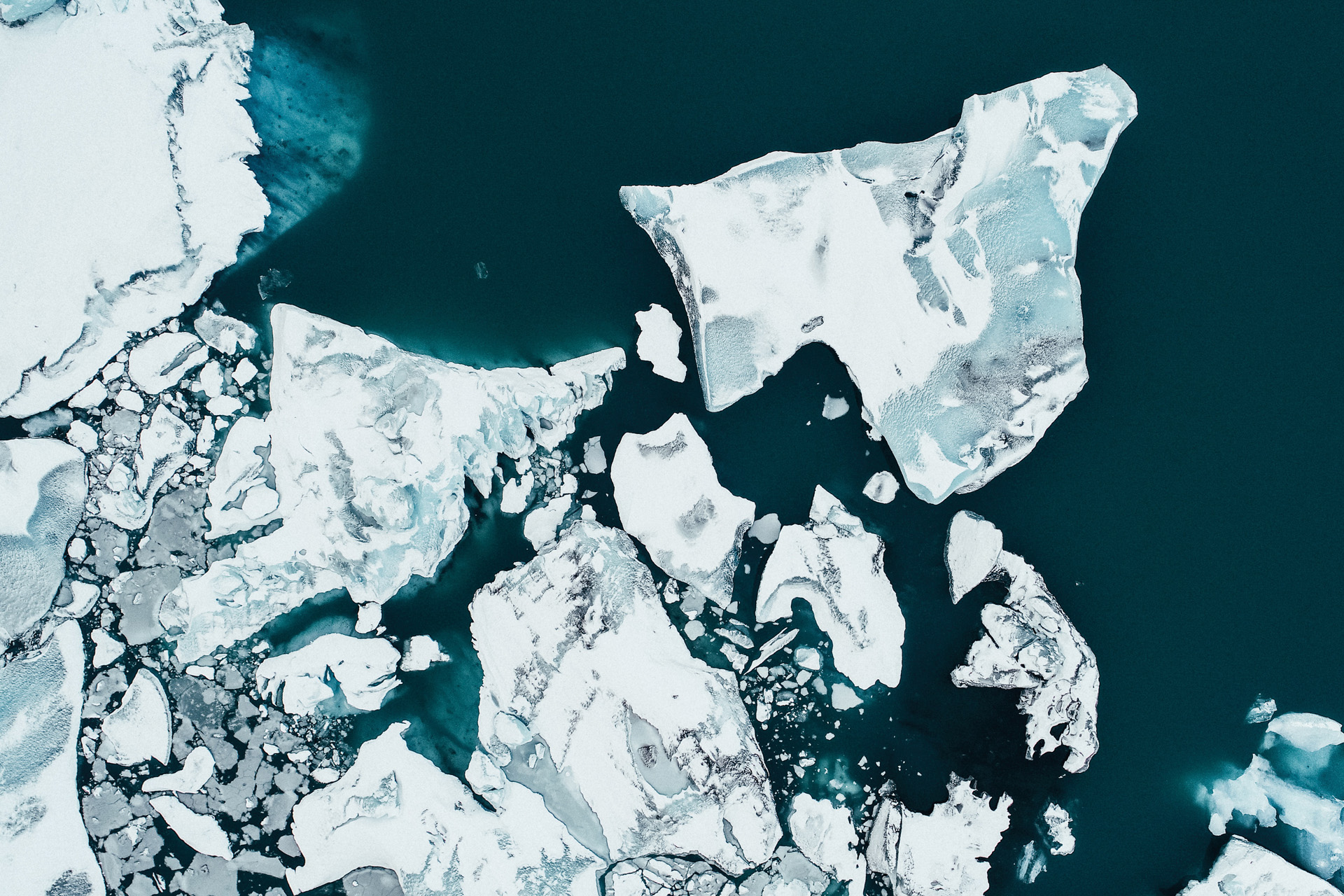 What Is The Future Of Skiing In The Face Of Climate Change?
---
'A global temperature rise of 2°C will raise the snowline to 1,500m by the end of the century'
In the light of the worsening climate crisis, Abi Butcher explores the future of skiing and the consequences of climate warming on the industry.
Read the C&TH Responsible Tourism Guide
What Is The Future Of Skiing In The Face Of Climate Change?
If you love the mountains, it's impossible to ignore the changing climate – but this summer, images of collapsing glaciers shocked the world. The loss of summer skiing in the likes of Zermatt, Val d'Isère, Tignes and Les 2 Alpes signalled the beginning of what might be the end for skiing, unless we take drastic action.
These weather events back up warnings issued by scientists that a global temperature rise of 2°C will raise the snowline to 1,500m by the end of the century, affecting many of our favourite resorts including Méribel (1,450m), St Anton (1,304m) and Wengen (1,274m), and destroying low-elevation ski resorts like Schladming-Dachstein (745m) and Saalbach (1,003m).
With the future of the mountains – let alone skiing – hanging in the balance, everyone has to play their part – which, thankfully, they are starting to do. Rupert Longsdon, founder and CEO of luxury operator Oxford Ski, says clients are more receptive than ever to eco initiatives since the pandemic.
'Our very existence as a company, as an industry, relies on the beautiful snowy mountains,' he says. 'The initiatives we have in place [including partnerships with POW, ClimateCare and EcoSki] are increasingly welcomed by our clients. We must all have a long-term focus to protect our playgrounds for the future, before it's too late.'
Ski Resorts Up Their Game
While triple glazing, heat recovery systems, solar panels, electric car chargers, recycling and electric vehicles are becoming commonplace in the Alps, the global energy crisis is sharpening focus. 
Those resorts already ahead on renewables are in the best position while others rush to catch up. Some of the big changes in recent years include the French ski areas of Paradiski, Les Trois Vallées and Grand Massif now running lifts using renewable energy (often locally sourced hydropower). Serre Chevalier will produce 30 per cent of its entire electricity requirements by next year and, in Méribel, recycling is mandatory.
Swiss resorts will be climate-neutral by 2050 in line with a country-wide government directive, but many go further. Zermatt has been trialling road surfaces made from recycled plastic, hoteliers hold annual sustainability summits and Laax has been constructing 'energy-plus' buildings. In Arosa, the Valsana Hotel is heated and powered entirely by geothermal probes and a pioneering ice battery. With a free shuttle service for guests travelling by train, fully organic spa products and toiletries, and local, sustainable dining, the Valsana is the real green deal.
In Italy, Pejo 3000 banned single-use plastics three years ago, and in the Dolomiti Superski, lifts were opened and e-bike sharing introduced this summer to reduce the road traffic between the villages of Alta Badia.
The Austrian resort of Kitbühel is running one of the largest fleets of electric ski bus networks in the Alps, and the Tirol region has worked hard with neighbouring countries to expand rail services to benefit locals and guests alike. In Ischgl, you can soak in the rooftop pool, saunas and hot tubs of the new Silvretta Spa with a clear conscience – the spa runs exclusively on green electricity and is heated by geothermal energy and groundwater pumps.
In the US, Vail Resorts made an 'Epic Promise' to reach a zero net operating footprint by 2030 and is tackling everything from food waste to energy efficiency, even creating terrain parks out of recycled materials.
Ski Operators Playing Their Part
Operating sustainably is now a must for travel companies, and with carbon offsetting seen as a get-out clause, real action is being taken to streamline processes and reduce carbon footprints meaningfully rather than notionally.
Luxury operator Leo Trippi says clients expect new-build chalets to have been constructed in the most sustainable way possible. Founder Florian Steiger, explained: 'Our clientele either directly expect this or indirectly assume that by investing into the best real estate developments, that we are state-of-the-art when it comes to sustainability'.
Operations now need to be cleaner and more efficient, too. Alikats in Morzine grows its own produce, composts food waste and even makes its own yoghurt to cut out unnecessary plastic. Lagom, a sustainably-focused chalet operator run by the founders of Bramble Ski and Haute Montagne, offers clients the option to tailor their luxuries and cut back on consumables for a more pared back and sustainable stay. Lagom also contributes one per cent of revenue to local sustainability projects.
Last year, Hotelplan (owner of Inghams and Esprit Ski) appointed a head of sustainability, Prue Stone, who has scrutinised every aspect of the company's operation. She says: 'It's an overwhelming subject and not knowing where to start can often stop people in their tracks but I've been amazed by the momentum in our first year. It's a huge collaborative effort internally and we are integrating sustainability into the core values of everything we do.'
What Can We Skiers and Consumers Do?
To secure the future of skiing, we can change how and when we go skiing, by choosing short-haul and merging multiple trips per season into one, longer holiday. And we can stop flying – travelling by train reduces that cost by around 60 percent, and driving comes a close second. 
We can vote with our feet, by choosing a resort and operator in line with our own values and, while on holiday, live as we do at home; turning off lights, taking reusable bottles and coffee cups onto the slopes.
Skiers can make more sustainable choices with skiwear. Spektrum makes ski goggles from bio-sourced plastic, Icebreaker is now making Shell+, a merino waterproof ski jacket and pants; Patagonia's 22/23 winter range is 67 per cent made from recycled material and Artilect has nailed recycled fabric that also biodegrades.
If you don't ski often, why not rent kit instead? EcoSki last season launched the world's largest range of high-quality skiwear rental, a move being swiftly followed by brands including Rab, Picture and Decathlon.
EcoSki founder Rachael Westbrook says: 'The glaciers provide a lot more than just a winter playground. I always tell myself that every fraction of a degree matters and every change counts.'