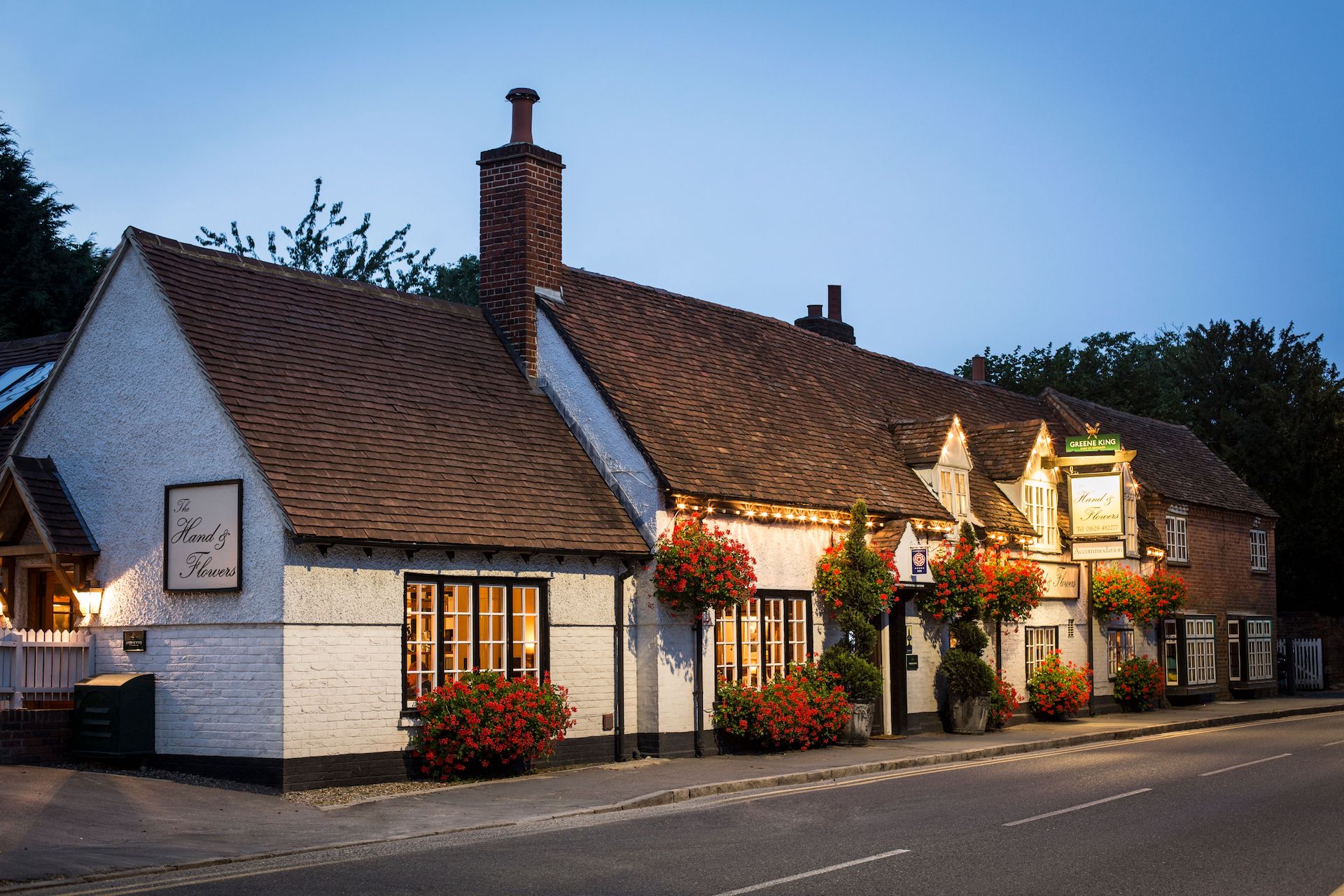 Review: Tom Kerridge's The Hand & Flowers
---
A cosy pub with rooms, plus Michelin-starred food. What's not to love?
Amy Wakeham heads along the Thames to Marlow, where she finds The Hand & Flowers, the only pub in the UK with two Michelin stars
The Hand & Flowers in Marlow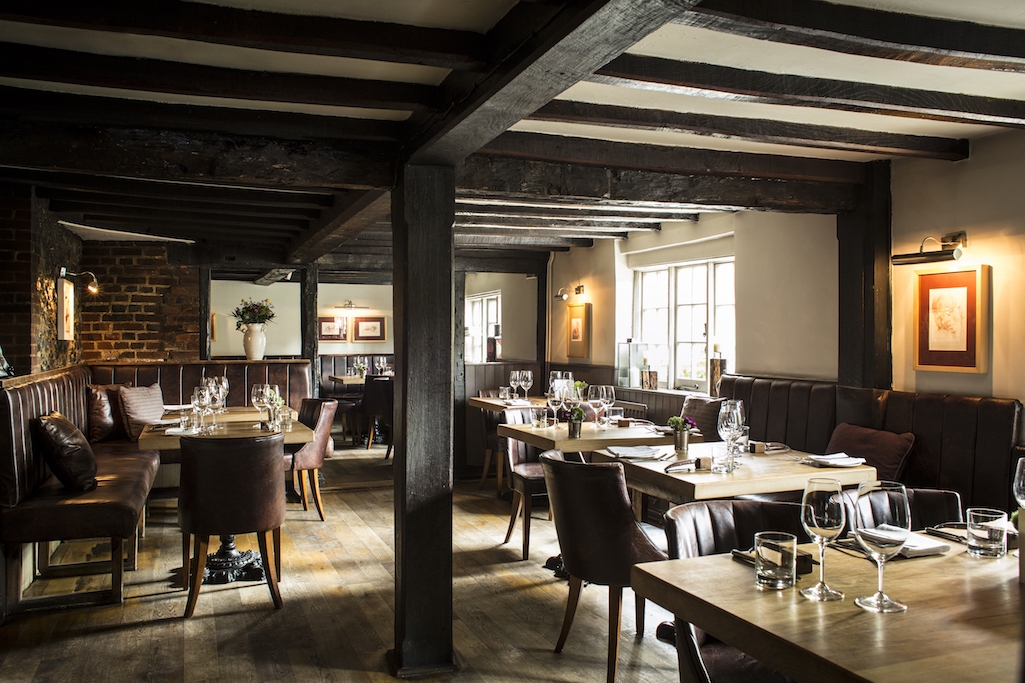 There are many reasons to spend a night in Marlow, or even go for the whole weekend. A pretty Georgian town perched on the banks of the Thames as it drifts through Buckinghamshire, it's an ideal base for exploring the pretty local countryside or ticking off another section of the Thames Path. It's also a culinary heavy lifter, boasting not just one but three venues helmed by superstar chef Tom Kerridge. The jewel in the crown is The Hand & Flowers, the UK's only two Michelin-starred pub, which also offers rooms.
Stay
The Hand & Flowers has fifteen bedrooms available across three locations in Marlow. I stayed in Sunset Cottage, just a stone's throw (or food-drunk meander) from the pub itself. In my cosy, dark-beamed ground floor room (I was in Rudyard) I found a comfortingly deep and squishy bed, plus a classic Chesterfield sofa, all decorated in subtle natural tones, leathers and suedes. Meanwhile, in the bathroom the huge copper tub was begging to be tried out.
While each of the rooms have their own signature style, what joins them is classic, old-English details that nod to the local area and its history, from the wooden sculls in Robinswood, in Sunset Cottage, to the mooring bollard in Mallard, on Duck Terrace. All the rooms also feature either an impressive bath or a personal hot tub.
Do
Food aside, spend the rest of your time here exploring the idyllic town of Marlow, with its many independent shops. There are also literary walking tours available from the tourist information centre, featuring figures associated with the town like Mary Shelley, Percy Bysshe Shelley, TS Eliot and Jerome K Jerome.
What's more, check out the 19th-century Marlow suspension bridge, joining Buckinghamshire and Berkshire. It was built by William Tierney Clarke, who later used it as a template for his bridge connecting Buda and Pest in Hungary. Every summer there's also the Marlow Town Regatta and the Rock Bottom music festival, plus the annual tradition of 'Swan Upping' – when the new crop of cygnets are identified and tagged by the Queen's Swan Marker.
Eat
Since Tom Kerridge set up shop here in 2005, Marlow has become a real destination for foodies. The Hand & Flowers' Michelin-starred menu is a great place to start, served in a traditional, wood-panelled pub setting. Helmed by head chef Jamie May (although I was fortunate that Tom himself was cooking the night I stayed), it's a refined take on classic British dishes, cooked simply.
The menu changes regularly, but the glazed omelette with smoked haddock and parmesan is a local favourite for a reason, as is the Essex lamb bun with sweetbreads. On Sundays a proper roast with beef and Yorkshire pudding is on offer, and there's a well-priced two or three-course set lunch every week day.
Whatever you order, each dish perfects that hard-to-achieve combination of finesse and non-fussiness that Tom Kerridge has made his signature. But despite its two Michelin stars, don't come here expecting white tablecloths and a snooty attitude; the service is exceptional, friendly yet informal, with the feeling that absolutely anyone is welcome.
Once you've had your fill at The Hand & Flowers, head down the street to The Coach, Tom's one Michelin-starred, more casual joint, for a juicy burger or chicken kiev. Finish off with a trip to The Butcher's Tap, a pub and butcher's, to pick up a joint to roast at home or one of their amazing homemade pies.
The Final Word
The Hand & Flowers makes for the ultimate, low-key weekend escape, when all you need is great food in a great location. At just over an hour from London by car or by train, it's one to add to your staycation list.
Book
Rooms from £240 per night. thehandandflowers.co.uk
Read more:
The Best Food Delivery Services / The Best Special Occasion Restaurants in London