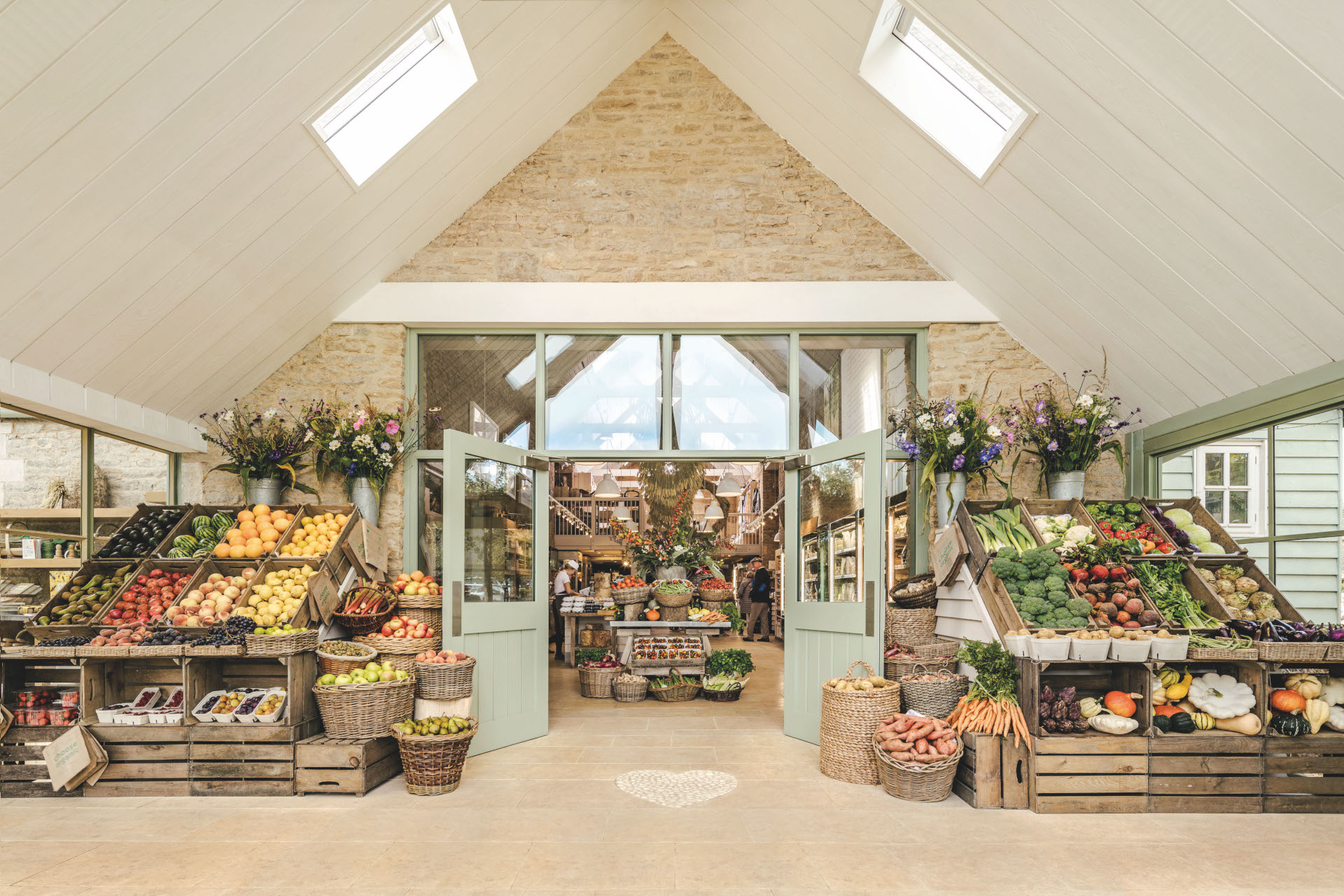 The Insider's Guide to the Cotswolds with Alex Gore Browne
---
British knitwear designer Alex Gore Browne shares her Cotswolds hotspots
The Cotswolds has long held a special place in our hearts with its rolling hills and beautiful landscapes. From picturesque walks and sleeping under the stars to the best spot to grab dinner, designer Alex Gore Browne takes us on a tour of her favourite places in the Cotswolds.
The Best Hotels In The Cotswolds
Alex Gore Browne's Guide to the Cotswolds
Quick bite?
Pit Kitchen is a brand new pop up on the Cornwell Estate, so secretive you can only find them on Instagram at @pitkitchencotswolds.
Languorous lunch?
The Wild Rabbit needs little introduction. Go here for a special celebration but also pop in to the bar area and try the fish goujons.
Favourite walk?
Start at the Daylesford Farm Shop. Pick up a cup of coffee and walk to The Wild Rabbit and waddle back to Daylesford for tea.
Decent pint?
We're lucky enough to have the The Bull Inn, Charlbury as our local. The beer garden is fun and buzzy and on Sundays they serve pizza from a converted horse trailer.
Spot of romance?
For the best romantic dinner head to Thyme.
History hit?
Visit the Rollright Stones, a collection of Neolithic and Bronze-Age stones. If you count the stones three times and get the same answer each time, you can have any wish you like.
Culture vulture?
We've spent many a rainy day in the Oxford University Museum of Natural History and at the back you'll find the Pitt Rivers museum and all the contents of a witches cauldron.
Far from the madding crowd?
Take a long bike ride, pack a blanket and stop for a picnic.
Local gossip?
Gossip in Chipping Norton? What gossip?
The locals wouldn't like it if you…
Turn up in a clean white Range Rover.
Take away?
Anything from Daylesford Farm shop.
Shop till you drop?
Station Mill Antiques in Chipping Norton is filled with all sorts of quirky antiques and oddities.
Favourite garden?
Willow Crossley's cutting garden.
Back to nature?
Go to Canopy & Stars and book a night in a horse lorry.
Family fun?
A day at Adam Henson's Cotswolds Farm Park is perfect for all the family. Try out the big bouncy pillows.