Fairytale Romance: Villa TreVille, Amalfi Coast – Hotel Review
Lauren Ho checks in
With a divine waterfront location, gardens cascading with bougainvillea, pines and cacti and a star-studded past, Villa TreVille feels straight out of a fairytale. A hotel that makes its mark by not really behaving like a hotel at all, this spot encapsulates the magic and romance of the Amalfi Coast.
Read the C&TH Guide To Responsible Tourism
Hotel Review: Villa TreVille, Amalfi Coast
STAY
Once the home of Franco Zeffirelli, a Florence-born opera and film director, Villa TreVille feels more like your sophisticated Italian friend's home than a hotel. Embedded in the cliffside, surrounded by landscaped terraces and a maze of hidden walkways, the hotel's position keeps the sparkling Tyrrhenian sea in sight at all times. The design takes more than a hint from Morocco, with brass lanterns casting patterns on the walls contrasting against Neapolitan furniture, Vietri tiles, Murano glass and an extensive assortment of local artwork. There are still remnants of Zeffirelli's influence, such as a collection of 18th century Catagirone pottery, and the painstakingly planted vegetable gardens.
The 16 rooms, suites and villas are all uniquely designed, named after former guests and prominent figures in the Italian art scene. The two-bedroom Romeo e Giulietta Suite is particularly special; breezy white interiors meet polished tile floors, and a vast terrace reveals a 180-degree ocean view cut with towering pines, with the Li Galli islands shimmering in the distance. The hotel partners with skincare specialist and frequent guest Dr Barbara Sturm, and spa treatments are delivered in the Art Nouveau Green-House. Whilst hotel gyms aren't often much to write home about, you'd be hard-pressed not to want to work out in this one; it's open air, discreetly shaded on a terrace overlooking the sea with Technogym cardio machines, weights and mats.
DO
At Villa Treville you can do as you please, whenever you like – whether that's dining, boating, town-hopping, or simply throwing yourself into the glassy blue water at the hotel's dreamy rock beach, where there's always someone hovering discreetly in the background to top up your Aperol. The hotel has its own boats for chasing waves along the coast, and ferrying guests back and forth to their own Laurito Beach Club. The famous town of Positano, always humming with day-trippers, is just a five-minute boat ride from the hotel.
For escapades without the crowds, the hotel provides expert guides for hiking among vineyards, crumbling churches and traditional farmhouses in the lesser known parts of the Amalfi Coast. Valle Delle Ferriere is perfect for meandering between forests and mountain streams, while trails from Maiori to Minori reveal jaw-dropping views from the lemon groves. You can get as far as Vesuvius Natural Park for a hike across the volcanic crater, and stop in at Pompeii for a glimpse of the region's shadowy past. Then there is horse riding to be done in Sorrentino, or mozzarella tasting at Vannulo Estate's dairy farm.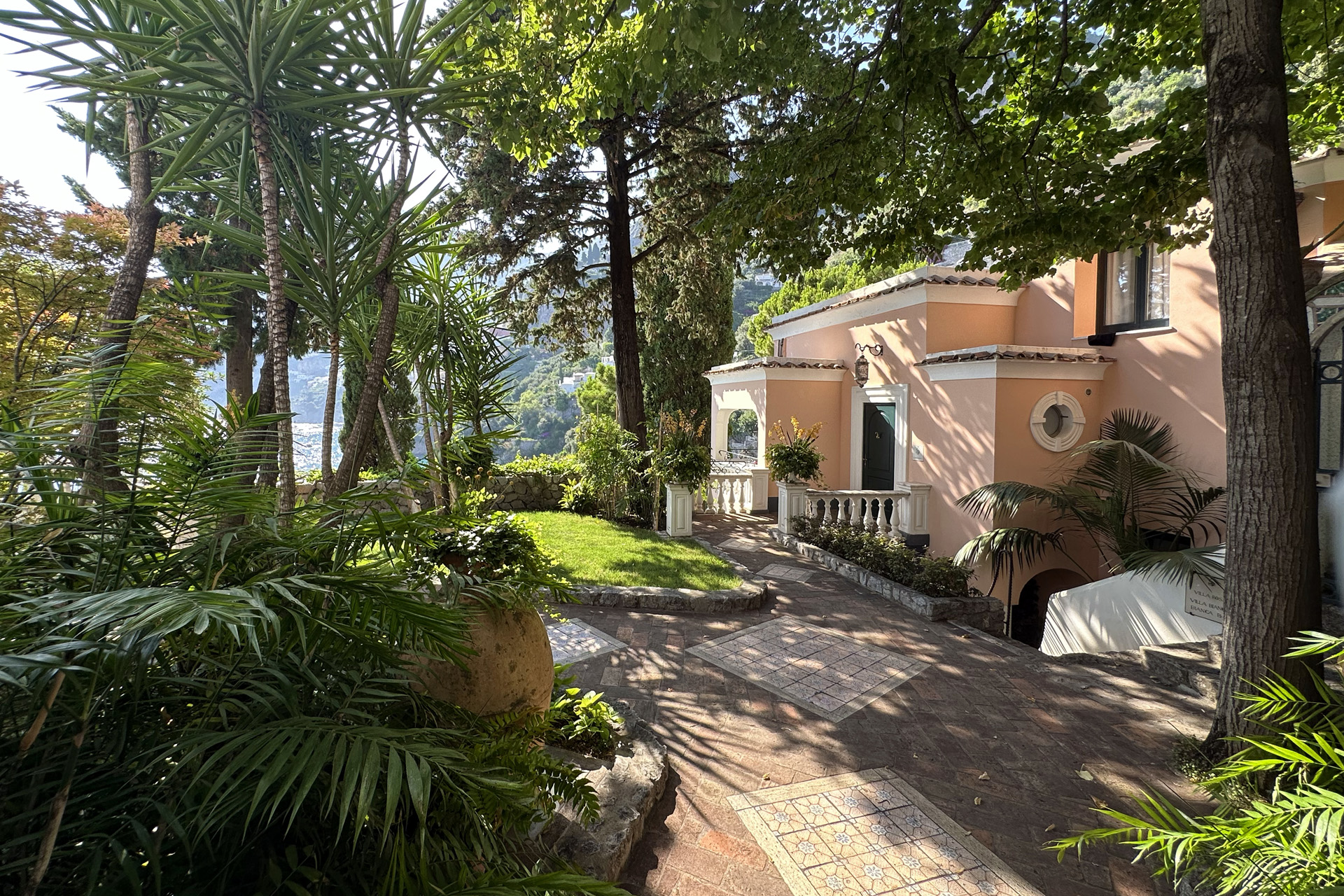 EAT
Villa TreVille's flexible approach to dining means you can order at any time of day from the menus, and never worry about skipping a meal. The signature restaurant is Maestro's, where the fine-dining menu is rooted in tradition. Much of the produce is gathered straight from the garden with vegetables, fruit and herbs amplifying regional dishes. It's a sultry, candlelit setting for dinner alfresco, with the lights of Positano glittering up ahead.
A level beneath the restaurant (and with a similarly spectacular view), the Bianca Bar has its own micro-distillery, where the staff press herbs and botanicals, adding a local twist to a creative cocktail list. Breakfast is served at Maestro's on the sundrenched terrace. There are plenty of a la carte options to choose from, but guests can wander inside the kitchen too, which was Zefirelli's own, and still maintains the original floor tiles. Inside, there's a buffet of pastries and bread fresh from the oven, homemade jams, cured meats and cheeses. There's a good selection of healthy options too, with green juices and chopped fruit topped with nuts and seeds.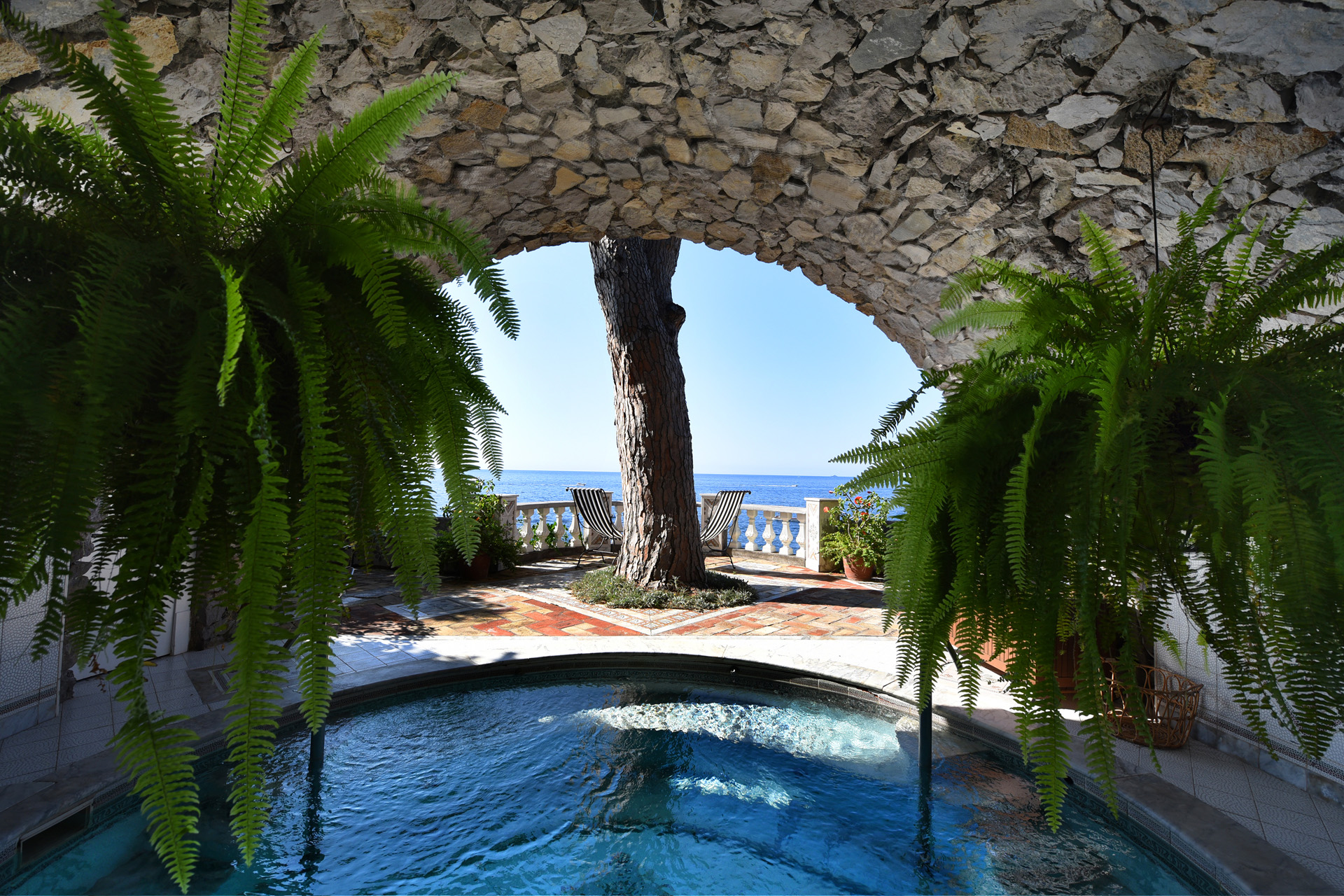 THE FINAL WORD
The Amalfi Coast may not be short of luxurious hotels, but Villa TreVille stands out for its intimacy and carefully considered experiences. Retreating here is Mediterranean dreaming at its finest – it's the sort of place you only want to talk about in whispers.
BOOK IT
Rates at Villa TreVille  start from EUR790 (approx. £685) per room per night. villatreville.com