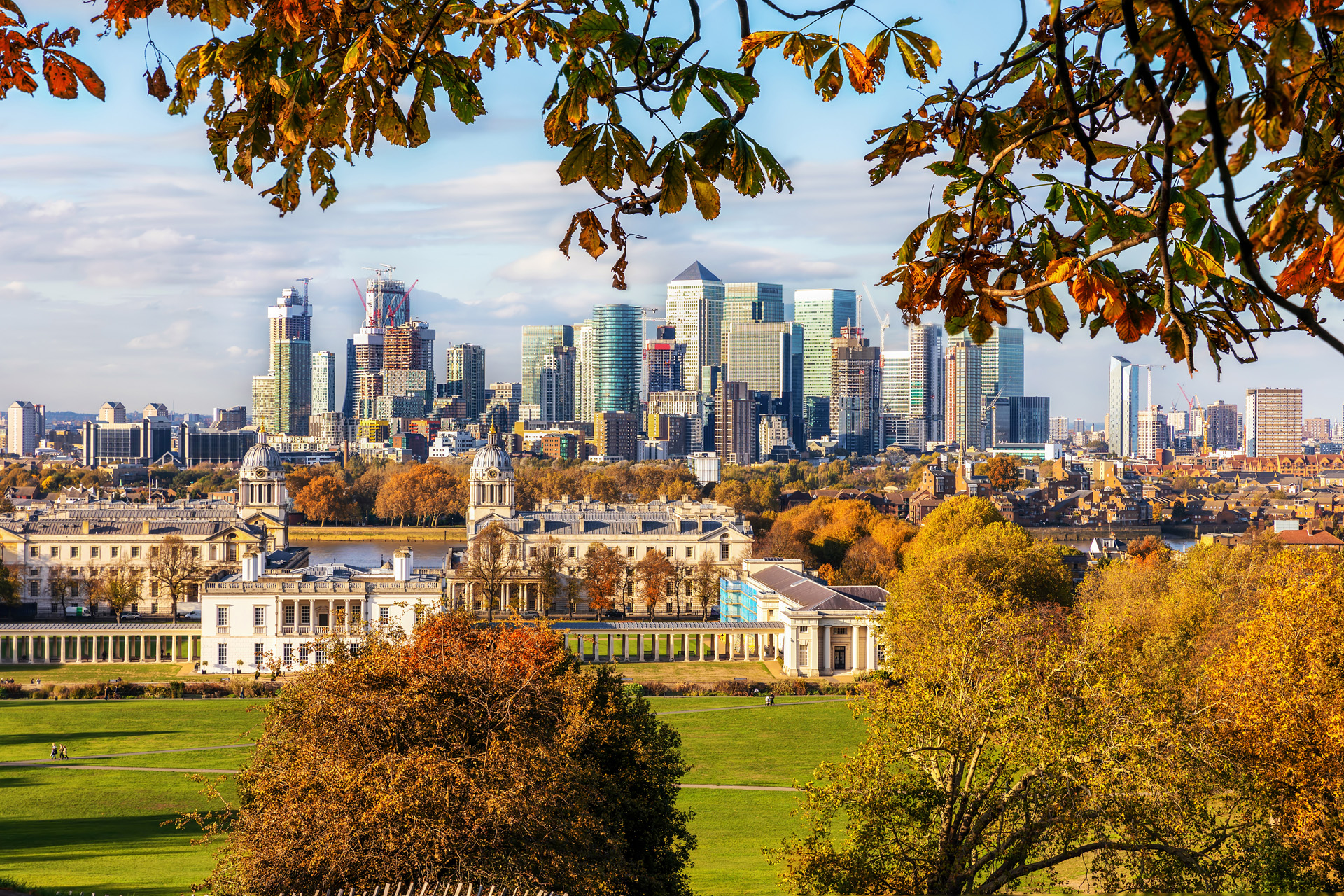 London: Things To Do & Where to Visit in Autumn
Exciting activities in the Big Smoke
Crunchy orange leaves, the return of coats, hot drinks thawing the chill in your hands: autumn is a wonderful season – and London is an exciting city to spend it in. There's always plenty of things to do in the big smoke, but if you're looking for something with an autumnal edge, you've come to the right place. Here's the C&TH guide to things to do in autumn in London.
Read the C&TH Responsible Tourism Guide
Things To Do In Autumn In London 2023
Celebrate Black History Month
Throughout October, across London
London is a great city to celebrate Black history year-round – from Black History Walks to the Black History Tube Map to a range of talks and exhibitions – but there will be a special series of events taking place across October to celebrate the designated Black History Month. There's plenty of exciting events on the agenda already, with more to come as we approach October. blackhistorymonth.org.uk
Chelsea History Festival
26 September–1 October 2023
History buffs should flock to Chelsea this autumn for Chelsea History Festival, running for the last five days of September and the first day of October. Visitors can hear from renowned travel expert Sir Michael Palin, who will share the life and tragic death of his great-uncle Harry, a veteran of the First World War. Plus, leading British historian and bestselling historical Tudor fiction novelist Alison Weir will present an original retelling of the life of Henry VIII from the King's perspective, while elsewhere former Rolling Stones bassist Bill Wyman will share his unique perspective on Chelsea's development from village to global centre for music, fashion, art and culture during the 1960s and 1970s. chelseahistoryfestival.com
Cheers! It's London Cocktail Week
12–22 October 2023
The world's biggest cocktail festival will return to London this autumn, brimming with spirits, lemon wedges and mixologists. Serious cocktail afficionado? Head to one of the Connoisseur's Collection prestige events. Casual cocktail quaffer? Embark on a Curated Cocktail Tour where you'll find drinks for £8 across London's top bars. londoncocktailweek.com
Watch Dance Umbrella 2023
6–31 October 2023, across London and online
Love dance? London's annual flagship international contemporary dance festival is back this autumn, taking place between 6–31 October 2023 across various venues. Expect to see the very best of hip hop culture, performance art, audio-visual experiences and operetta from artists from Cameroon to Greece, South Africa to Taiwan, or as local as Croydon. danceumbrella.co.uk
Catch the End of the Summer Season at The Globe
Until 29 October at Shakespeare's Globe (21 New Globe Walk, London SE1 9DT)
As the days get shorter and the weather gets colder, the open-top Globe theatre packs up for the season – it's no fun standing in the cold and rain, after all. If you're looking for things to do in autumn in London on those rare nicer days, performances of As You Like It and Macbeth are still going at The Globe until the end of October. Alternatively, take a guided tour of the theatre, or get excited for their Winter season in the indoor, candlelit Sam Wanamaker theatre. shakespearesglobe.com
Celebrate Bonfire Night Where It All Began
5 November 2023, across London
View this post on Instagram
Remember, remember… Back in 1605, when Guy Fawkes tried to blow up the Houses of Parliament, he accidentally started a bit of a trend: Bonfire Night. Where better to spend it than the city where it all began? There are plenty of annual displays in parks across the city –Wimbledon, Alexandra Palace, Morden, and Battersea Park among them – but many of them are ticketed, so make sure you book ahead. Check out our full guide to bonfire night in London here.
Make The Most Of The Museums
Last year, London was declared the best city in the world for free attractions. The diamond in our crown? A plethora of free museums. From historical destinations (British Museum, Victoria & Albert Museum) to art galleries (National Gallery, Tate Modern, and the newly reopened National Portrait Gallery) to science destinations (Natural History Museum, Science Museum), there's truly something for everyone.
Or Head To An Exhibition
Ticked most of London's many museums off your bucket-list already? Time to delve into the world of exhibitions. This autumn, there's plenty to look forward to: Lagos, Peckham, Repeat: Pilgrimage To The Lakes is a landmark exhibition exploring the connections between Lagos and Peckham at the South London Gallery; Capturing The Moment at the Tate Modern explores the constant relationship between photography and painting; and David Hockney's portraits will enter the spotlight at the National Portrait Gallery, hot off the heels of his immersive exhibition in King's Cross.
Find more amazing art exhibitions here
Go Shopping On Savile Row
Fancy romanticising your life? Go cavorting down Savile Row, one of the world's most iconic and exclusive shopping destinations with its plethora of exclusive tailors, known as an international hub for suit-making. Did you know that shop units on Savile Row are only let out to businesses who continue hand-tailoring traditions? Pop in and get fitted for a new autumnal look. onsavilerow.com
Visit A Covered Market
Markets like Columbia Road Flower Market are gorgeous year round, but especially so in the summer months. The autumnal answer? Covered markets. From Borough Market to the wonderfully sustainable Mercato food markets (in Mayfair and Elephant & Castle), there are plenty of permanent markets to explore in London, as well as weekend specials.
See The Autumn Leaves In Richmond Park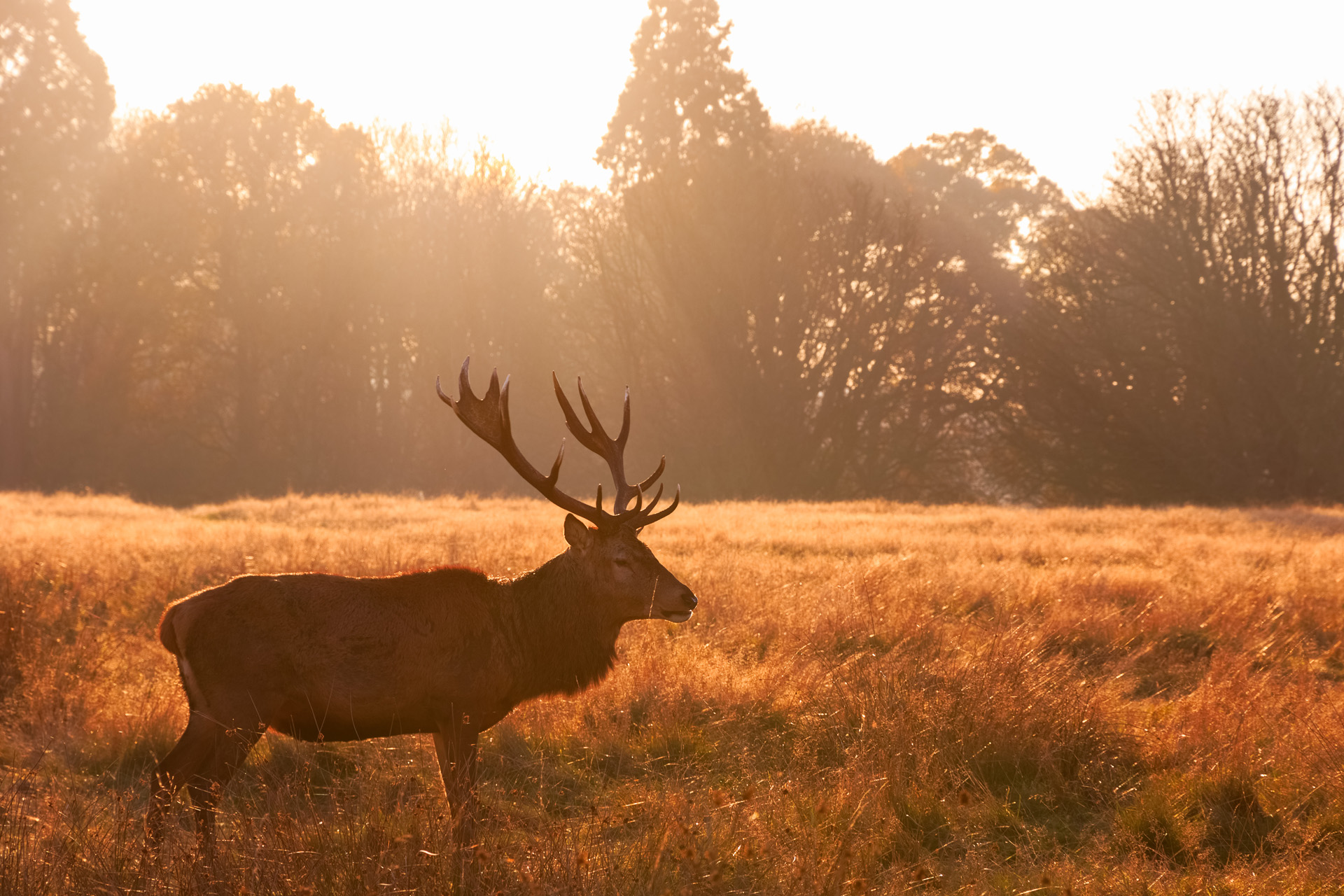 As the leaves turn golden in Richmond Park, the 600 red deer that call it home get even harder to spot – except when they, fuelled by mating season, lock antlers and roar. A true autumnal sight.
Watch The Lord Mayor's Show
Another wonderful – and slightly wacky – free thing to do in London, the Lord Mayor's Show is a 5 km long procession between Bank and Aldwych celebrating the inauguration of the new Lord Mayor. Dating back to the 13th century, this ceremonial role is slightly different to that of the Mayor of London: the Lord Mayor represents, supports and promotes the businesses and residents of the City of London. The annual parade features floats, music, and even a rowing race. 11 November; lordmayorsshow.london
Get Excited For Christmas at Kew
If you're someone who shuns all acknowledgement of Christmas until December, maybe skip this entry. The magical Christmas at Kew light trail captivates guests – and floods Instagram feeds – from mid-November every year. Head to west London for magical after dark activities, sparkling tunnels of light, and delicious independent food vendors. kew.org
Featured Image: Getty.