Finding free things to do in London might seem like an impossible task with a capital filled with fine dining destinations, luxury afternoon teas and some of the best theatre and art exhibitions in the world. But London is packed with entertainment that won't cost a penny, so whether it's free activities in London for kids, or something for the thrifty culture vulture that you desire, you'll find it in our guide. 
10 Things to Do in London This Week
Free Things to Do in London: A Guide
The Tate Modern/Britain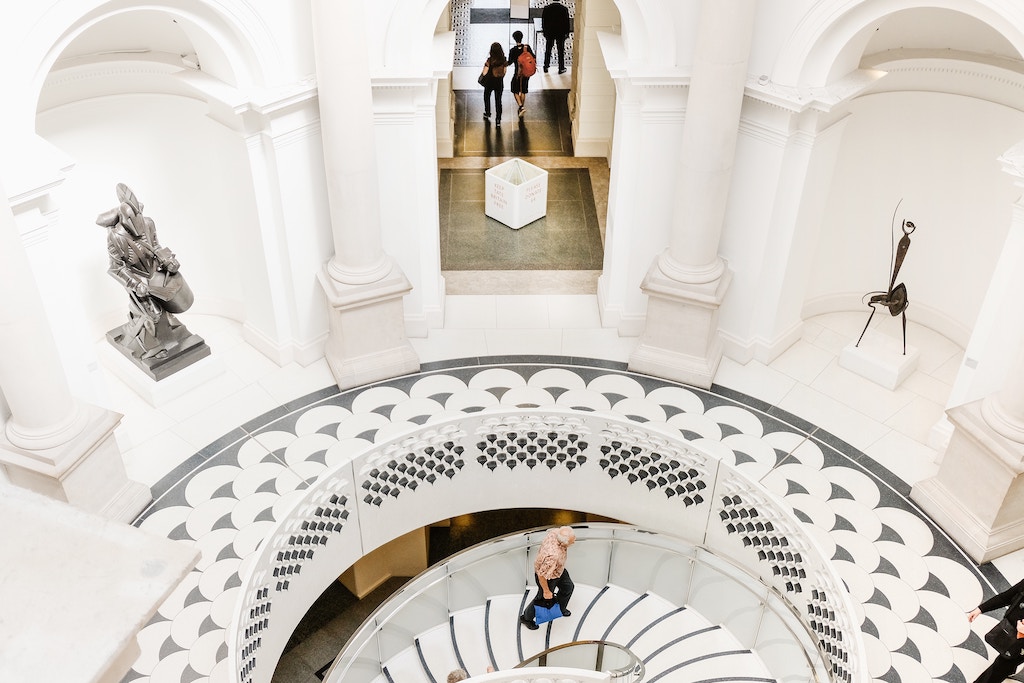 The original place to go when you're bored and lacking in cash, The Tate has long offered a haven of culture (and free shelter from the rain) to Londoners. While some of the exhibitions do charge, there are plenty of free collection displays to keep you consumed for hours on end without spending a penny. At the Tate Britain, see the world's largest collection of Turner's work, and visit the two rooms dedicated to the sculptures of Henry Moore. Or if contemporary art is more your scene, head to the Tate Modern for their long standing displays on Media Networks, art in social and political context and lots (and lots) more. tate.org.uk
Tate Lates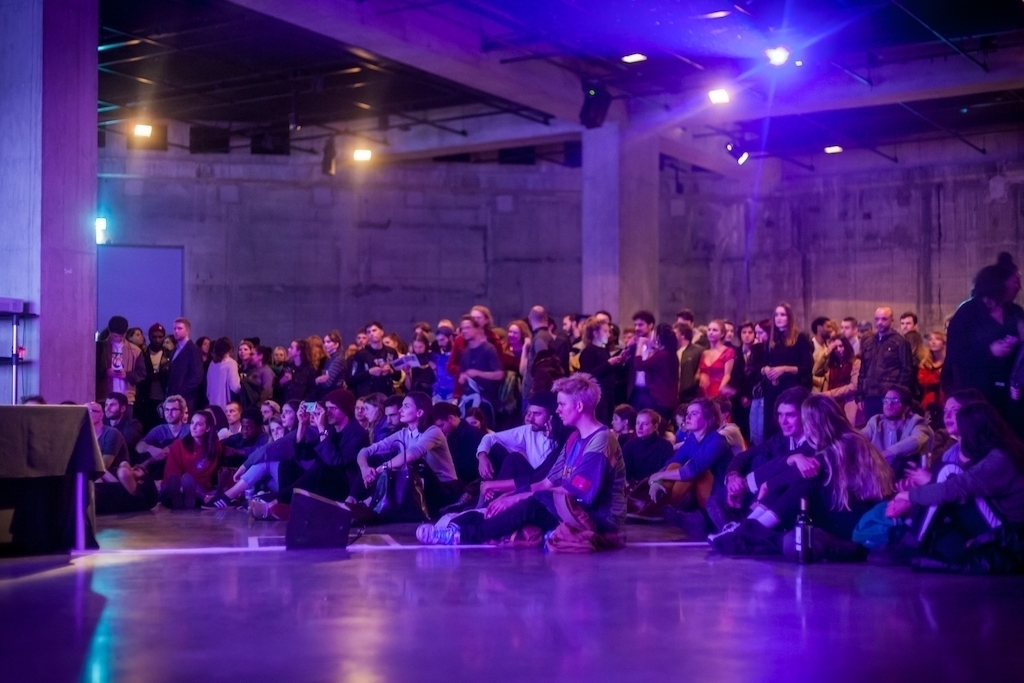 The trusty museum always has our backs when it comes to free events, even in the evenings. On the first Friday of every month, Tate Modern opens its doors after hours for the curiously minded to explore the gallery without the throngs of tourists battling for a view. You'll find an eclectic mix of art, music, film and workshops going on into the late hours, so gather your friends and do something different next month. Entry is free, with drinks and eats available to purchase – and since you didn't spend money on entry, you can justify it. tate.org.uk
London Friday Night Skate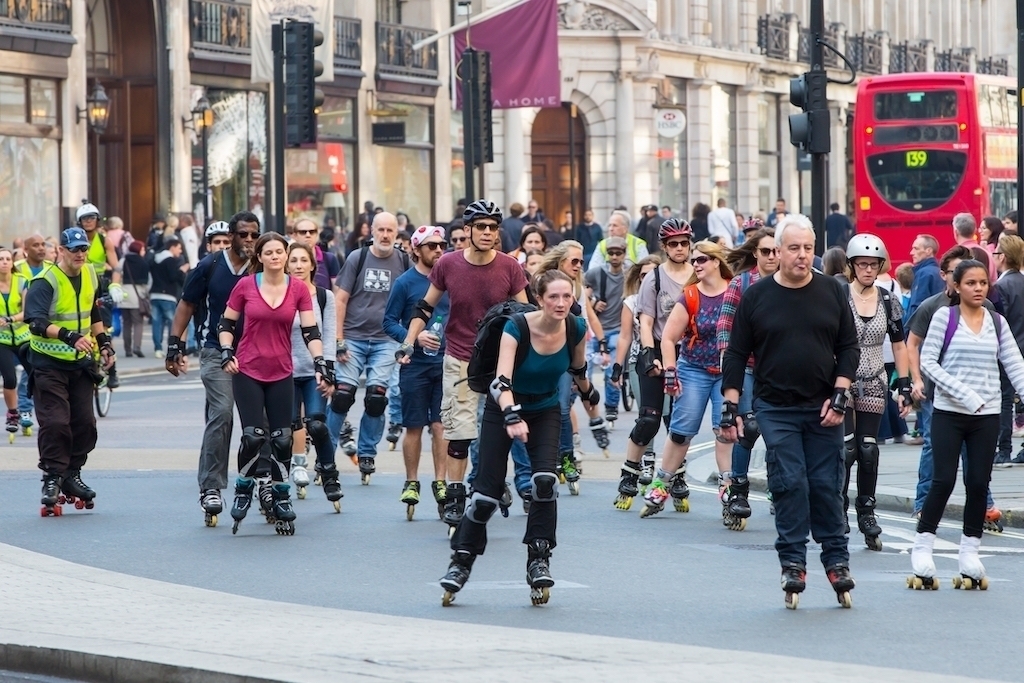 Run by volunteers and founded on a love of skating, the Friday Night Skate club is one you want to be part of… if you're steady on wheels. So skip the cocktails and club, gather your friends and try a different Friday night activity which doesn't result in a hangover the next morning. The skaters take off from Wellington Arch at Hyde Park Corner every Friday at 8.00pm, and Serpentine Road in Hyde Park every Sunday at 2pm – don't worry, with speakers blasting and high-vis vests, you won't have any trouble finding them. lfns.co.uk
Hampstead Heath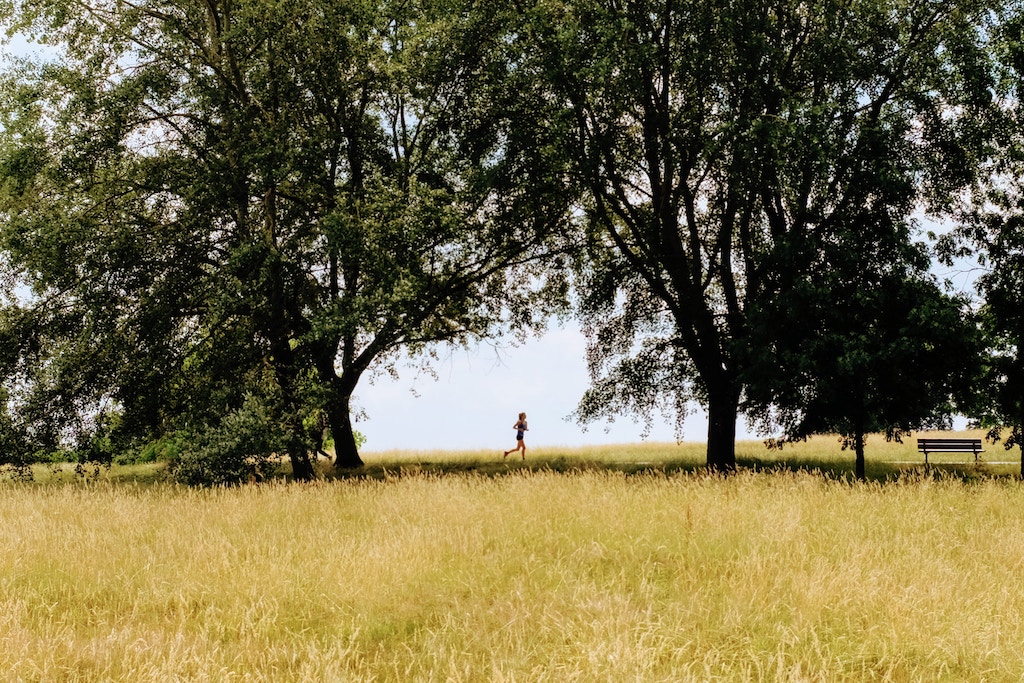 It's the closest thing London's got to wilderness, but we're not complaining. Softly undulating grassy hills stretch across the heath's 791 acres of woodland, playing fields, and tall grass meadows. In the summer, the Hampstead ponds are perfect for a refreshing dip in natural waters and with three little pools on offer you'll still be able to find a spot on the busiest of days. Hampstead Heath is a get-away right in the heart of east London; nature, swimming and summer time frolicking – all for free.
Adidas Studio LDN and Asics Bootcamp
Just like everything else in London, gym memberships can get very expensive, very quickly – but staying fit doesn't have to be pricey. Pop into the trendy women-only East London Adidas Studio for free classes hosted by their fitness ambassadors which range from yoga to boxercise. Book onto any of their sessions through a chatbot on Facebook Messenger (welcome to the future…). Alternatively, if running is more your scene, the Asics social running club departs every Monday and Friday from their Oxford Street store at 7pm, and if you're feeling really fit, their bootcamp takes place in their studio downstairs. adidas.co.uk and asics.com
Hackney City Farm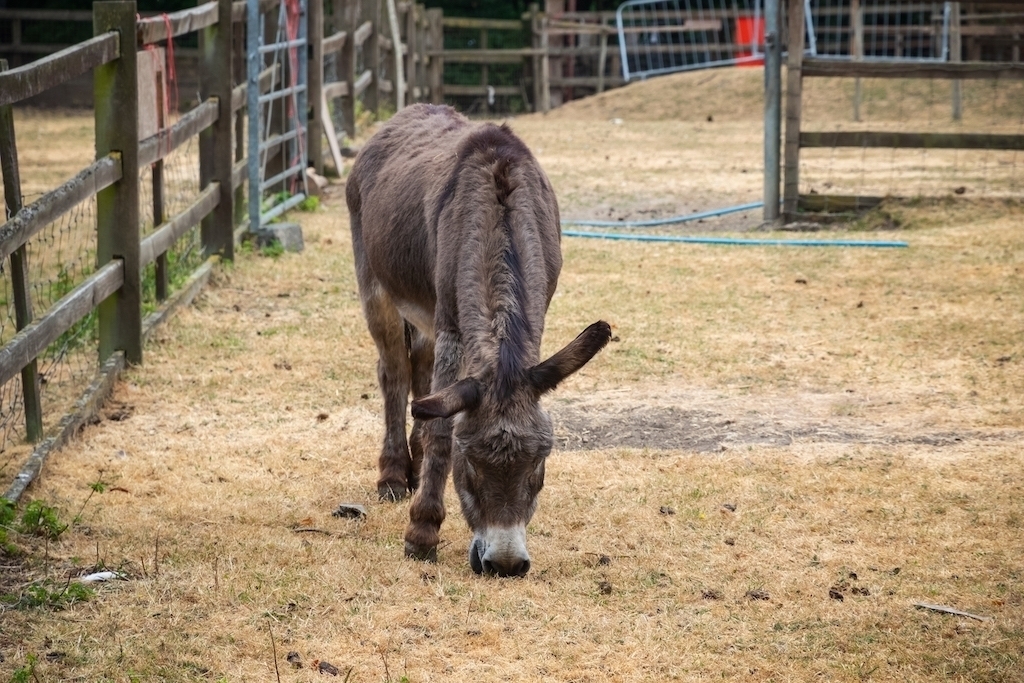 While you shouldn't expect Cotswolds levels of countryside charm, Hackney City Farm is still a lovely escape from the hustle just beyond its gates. You may not spend an entire day here but it's definitely worth a stroll around the grounds, petting the animals which range from ginormous pigs to grazing sheep and donkeys. Keep an eye out for little piglets and baby goats also! Once you've had your fill, make your way to Columbia Road Flower Market where you don't have to spend a penny to look at all the stunning flowers (although if you go towards closing – 3pm – many of the flowers are half off). hackneycityfarm.co.uk
Portobello Road
It must be said that any venture into Portobello Road will likely not be cost-free once you've spotted a golden trinket or printed leather jacket that you simply must own, but half the fun is just watching market life unfold around you. Wander around and trawl through the stalls' curiosities, sorting trash from treasure with beautiful Notting Hill as your backdrop.
Take Your Bike Out for a Spin

Whether you've lived in the city for a second, a lifetime or never at all, there are always pockets you haven't yet explored so hop on your bike and get to it. For the tourist route, cycle Battersea Park to Greenwich which will take you pass the London Eye, the Globe and the Tate Modern – as well as Borough Market if you want to stop off and have a wander (although be warned the food looks so delicious, you'll definitely end up buying something). For London au natural, you can't do better than the route running from Big Ben to Richmond Park. It's hard, long and hilly, so not one for the faint hearted but with views well worth the thigh burn.
Street Performers in Covent Garden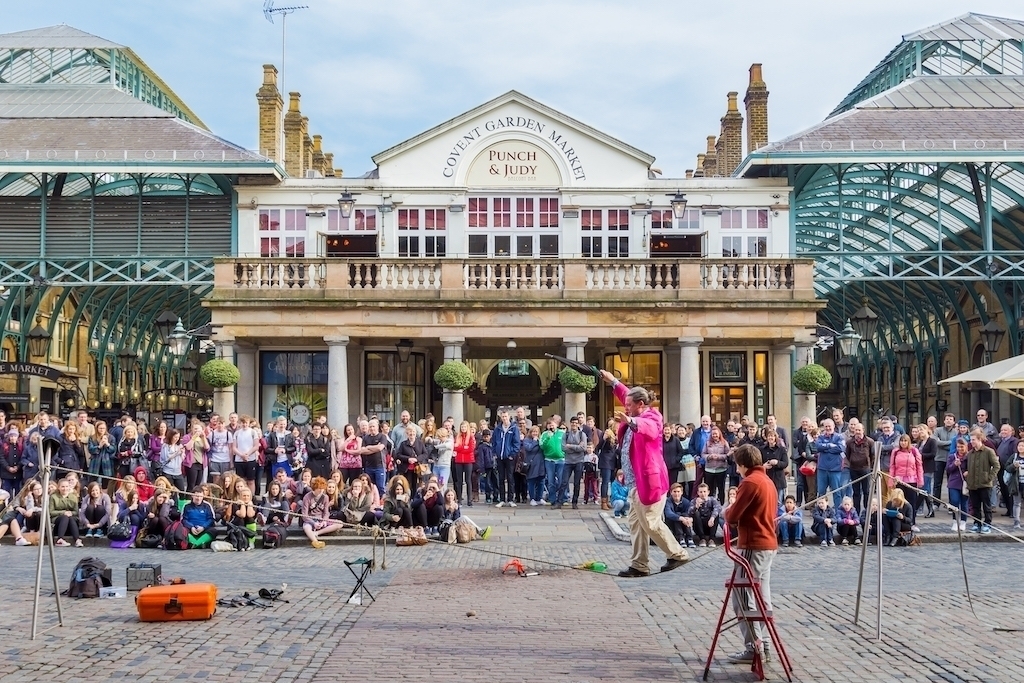 Can't afford dinner and a show in Soho? No problem, we've at least got the latter sorted. Walk past the theatres and head for the Covent Garden market square where, without a doubt, at least one street performer will be presenting, if not two or three. From juggling fire-breathers and comedians to opera-singers and stuntmen, you'll find anything from the wacky to the wonderful right here in the market square – and even the premium seats are free. coventgarden.london
Natural History Museum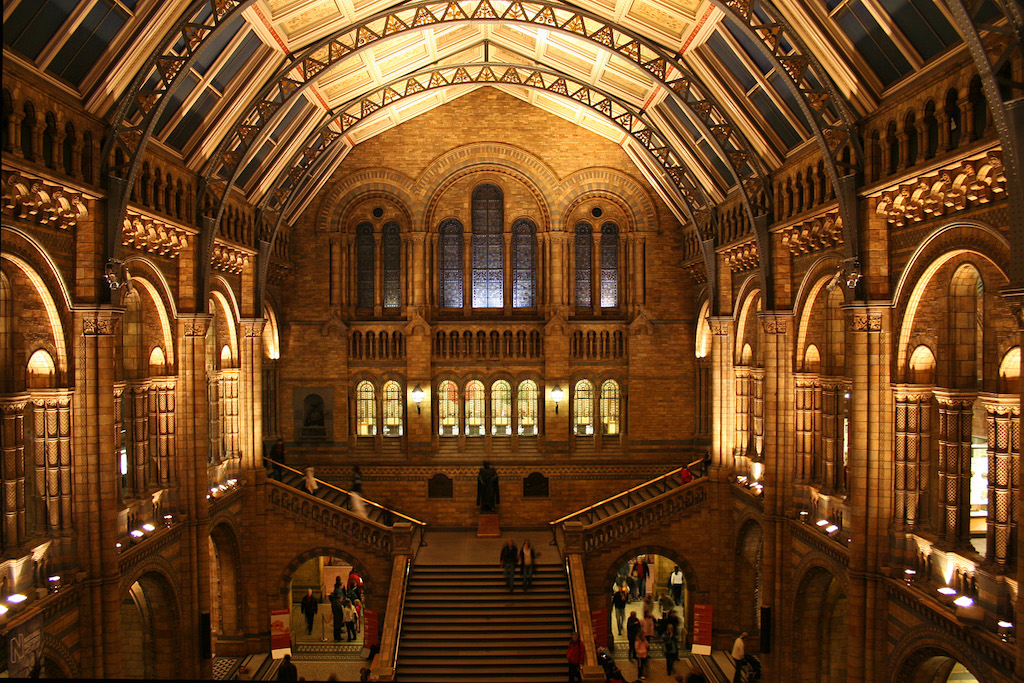 Whether you're young or old, the Science Museum has something to teach you. Long heralded as the institution making education fun, the stunning South Kensington building boasts plenty of interactive and hands-on exhibitions your kids won't complain about seeing. From outer-space to mathematics and secret ciphers, the museum fuels imagination and sparks creativity in children and grown-ups alike, making it the perfect family day out. While some of the special exhibitions come at a cost, kids under 16-years-old go free, and some of the displays are completely free. science museum.org.uk
Sky Garden
Despite its snazzy design and glitzy reputation, The Sky Garden at 20 Fenchurch Street is actually a public space that's free to explore – but definitely busy, so ensure you book well in advance. Towering over London, the highly Instagrammable enlarged glass dome sprawls three storeys dedicated to landscapes public gardens and social space. You'll have one hour to explore which is plenty, so take your time immersing yourself in this oasis in the city, and bes ure to visit the Francis Golding Terrace, accessible from level 35 and open to the public on the weekends only. skygarden.london
Eat at London's Poshest Restaurants for Less
The Magnificent Seven Cemeteries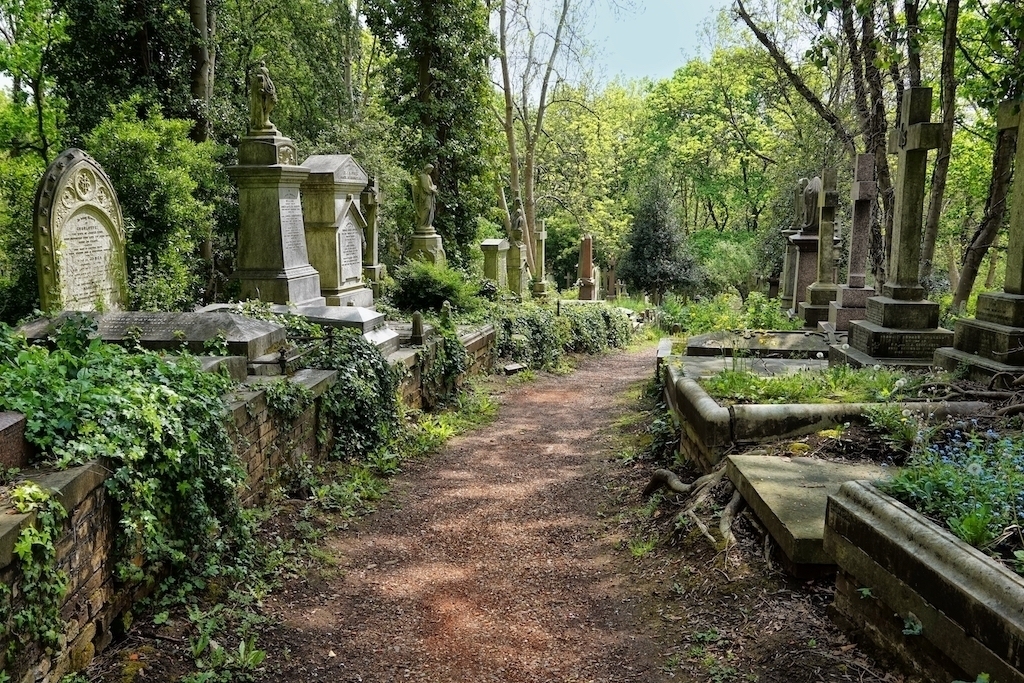 Bear with us… it's not as strange as it sounds. London's rich history manifests in myriad ways, from architecture to legal systems, but one of the most fascinating places to observe the city's past is its cemeteries. London's Magnificent Seven is a collection of grand Victorian cemeteries dotted around the city. Each of the seven boasts its own stories; from the touching to the spooky to the totally bizarre. You can easily while away many an hour browsing the headstones. Highgate is arguably the most famous, thanks to its renowned inhabitants which include Karl Marx, Christina Rossetti, and Lucien Freud. For picturesque scenes, you can't do better than Brompton Cemetery in Kensington.
Picnic at Alexandra Park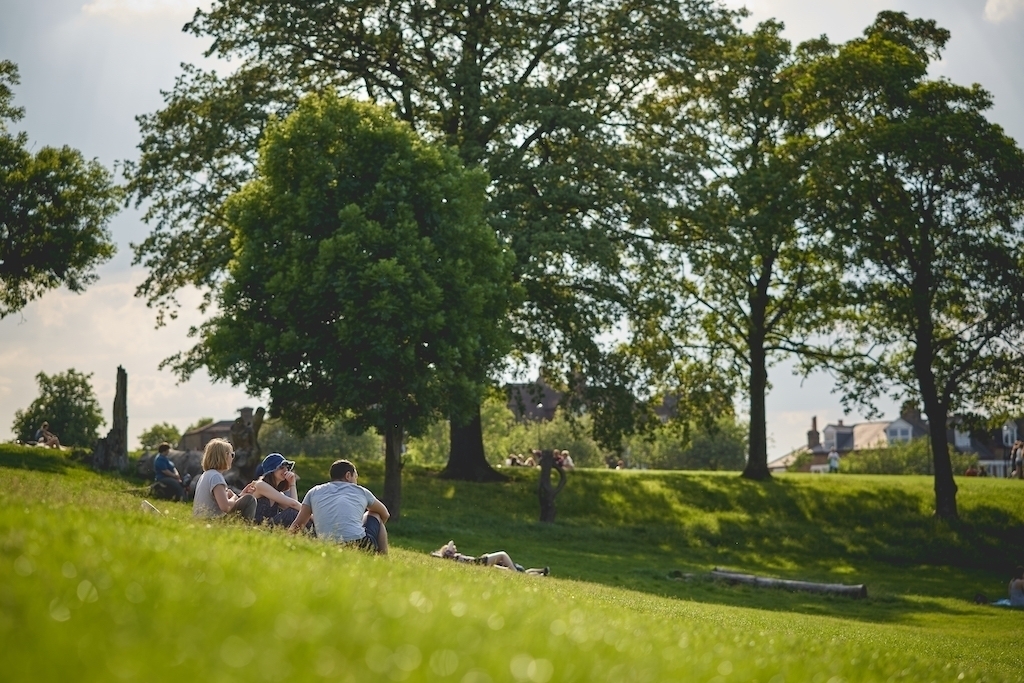 There is simply no better spot for an idyllic picnic on a sunny afternoon. Alexandra Park may be a little out of the way, but that means you won't get the same crowds as in the inner-city parks so there'll be plenty of space to lay down your picnic blanket. Pack your basket with hummus, carrots and a bottle of rosé before heading to Ally Pally for a scenic lunch – the hill's sweeping views over the capital are truly unbeatable. Spend time browsing the offerings of the Award-Winning Alexandra Palace Farmers' Market, although we can't promise you'll be able to resist buying some treats. alexandrapalace.com
Live at Lunch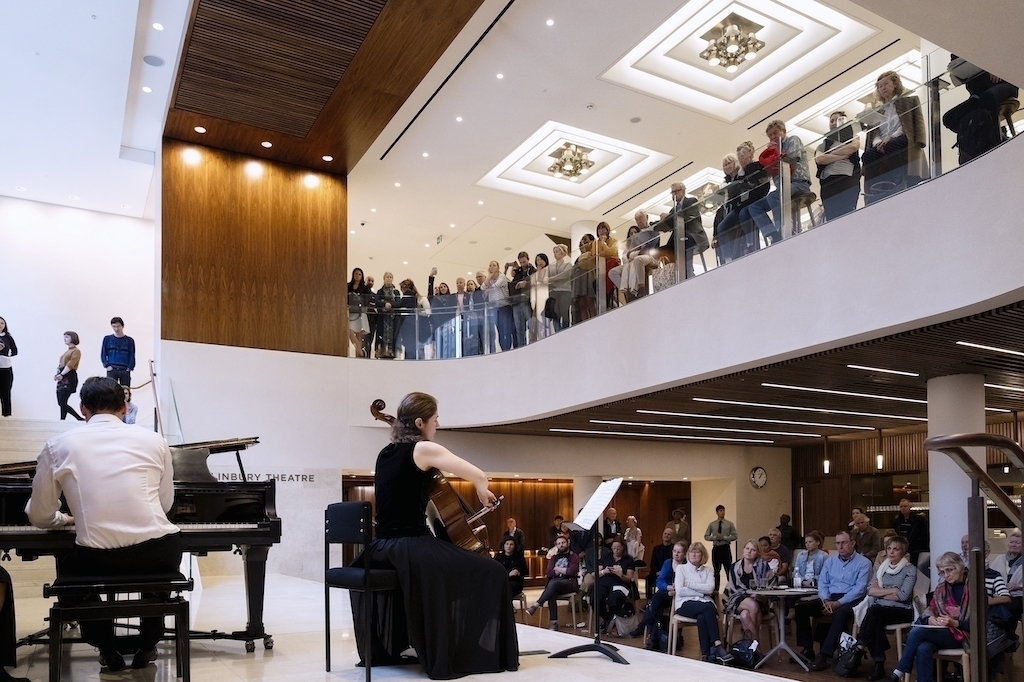 In an effort to make music accessible, the Royal Opera House are launching their Live at Lunch series where you can drop by for free lunchtime performances featuring Royal Opera House artists as well as guest musicians. Located in central Covent Garden, it's the perfect lunch-time break from hitting the shops on a weekend. No ticket, seat reservation, or booking number needed; just turn up to any of the free events, sit back and enjoy 45 minutes of free culture right in the heart of the city. Live at Lunch schedule here.
READ MORE: The Best Food & Drink Pop-Ups in London | The Best Art Exhibitions in London
---