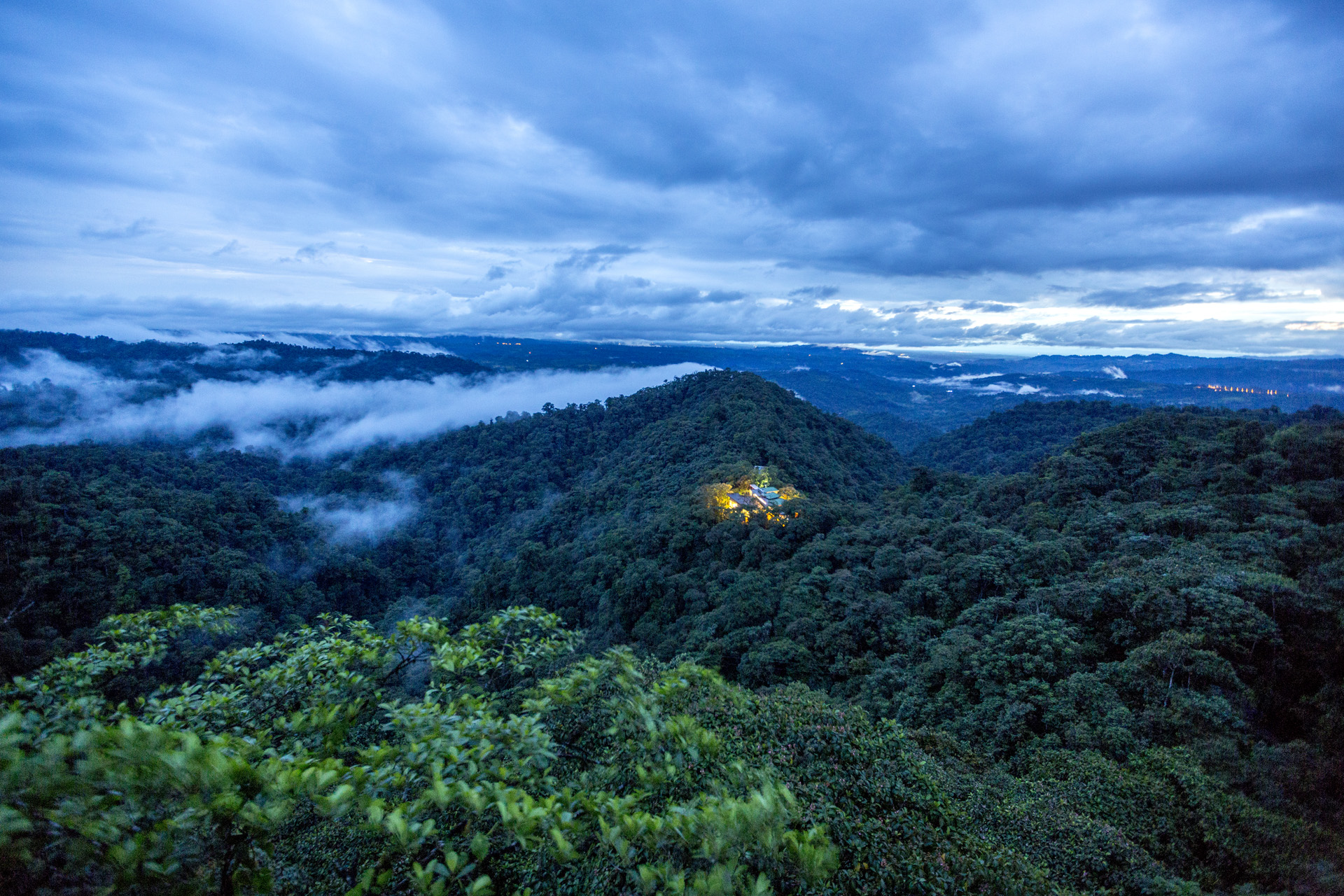 Mashpi Lodge Celebrates the Discovery of 10 New Species in 10 Years
---
This Ecuadorian hotel is a trailblazer in biodiversity research and rainforest conservation
Hidden in the Ecuadorian cloud forest is Mashpi Lodge – an eco-lodge that has, across its 10 years of existence, become a pioneering conservation site at the forefront of ecotourism, protecting the 2,882 hectare Mashpi Reserve, one of the most biodiverse places in the world. Coinciding with the lodge's tenth anniversary, Mashpi recently announced the discovery of its tenth species. 
Sustainable Travel News: Good News You Need To Hear
Mashpi Lodge Celebrates the Discovery of 10 New Species in 10 Years
What began as a way to prevent logging in the Mashpi Forest has evolved into a pioneering biodiversity research centre. The Mashpi Reserve is monitored and protected by 'Forest Guardians', eco-acoustic monitoring devices placed across the hilly terrain, in partnership with tech organisation, Rainforest Connection. 
These devices listen for sounds of destructive and illegal activity, such as gunshots and chainsaws, that indicate the presence of illegal loggers. However, they also collect a trove of eco-data that has helped Ecuadorian scientists get a closer look at what lies within the precious eco-system of the Mashpi Reserve, considered to be one of the most biodiverse places in the world, home to over 400 species of bird and 500 species of plant, as well as monkeys, peccaries and even puma. 
Last month, Mashpi announced the discovery of their tenth species: the botanical Columnea fluidifolia, previously unknown to science. The endemic, critically-endangered status of this plant reiterates Mashpi's contribution to conservation, joining the nine other species confirmed as new to science that have been discovered by biologists and botanists in the Mashpi Reserve in the last 10 years. 
Other discoveries have included species of orchid and magnolia and, more recently, the Mashpi Glass Frog. Announced last month, this elusive species – which is just 2cm in size – was successfully identified following five years of extensive research.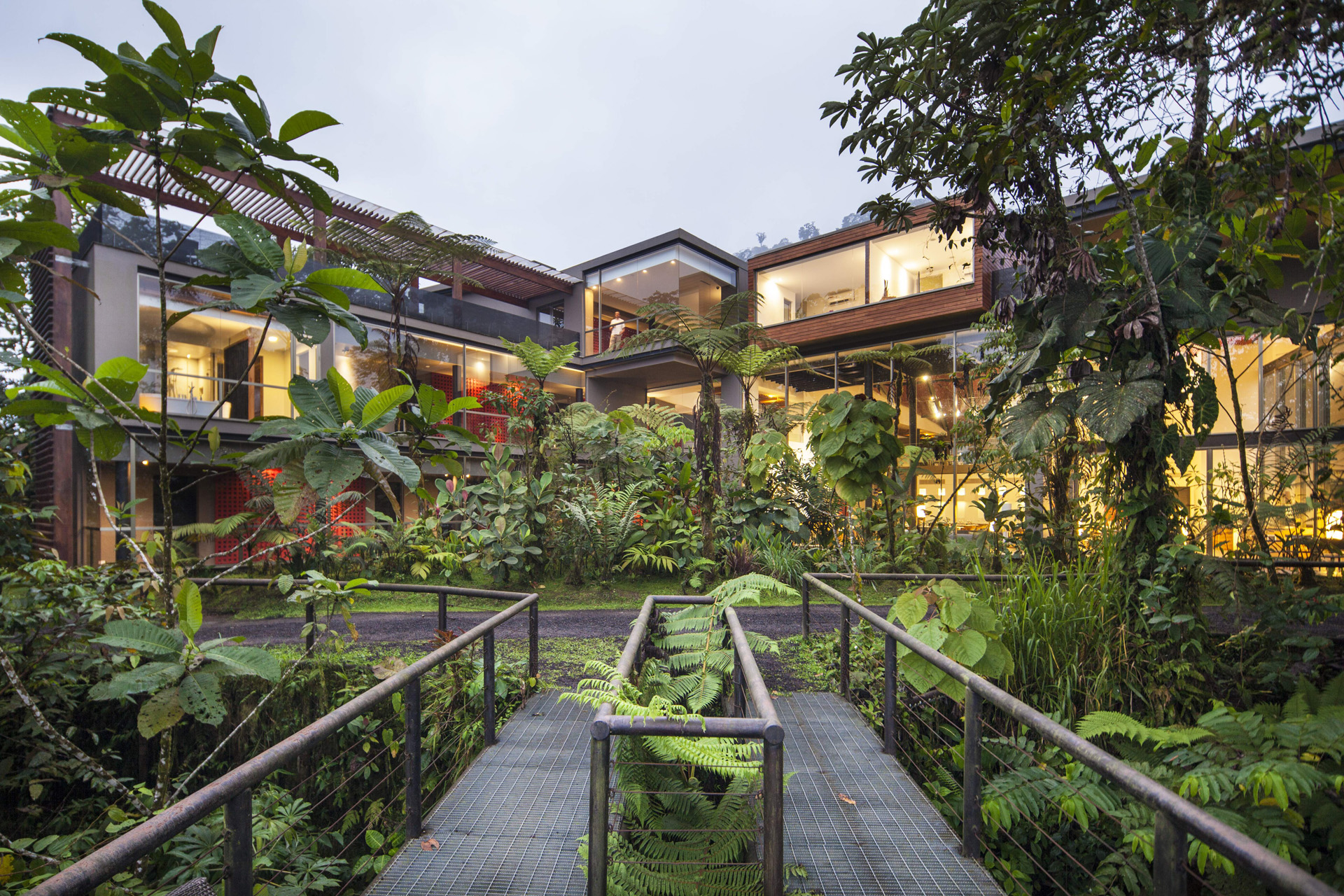 This all occurs alongside the 24-room, glass-fronted Mashpi Lodge – a cocoon in the clouds and window to the natural world. Carbon neutral since 2017, guests are encouraged to arrive as tourists and leave as conservationists, with visits to the Science Laboratory teaching about the ongoing research and importance of rainforest conservation, or strolls to The Life Centre illustrating 21 incredible species, including the Giant Owl Butterfly whose wings mimic the eyes of an owl to keep avian predators at bay. 
Naturalist Guides lead daily hikes through lush forest to cascading waterfalls and wild swimming holes. For a unique perspective of the rainforest canopy, guests can soar through the treetops on Mashpi's gondola, the Dragonfly, or peddle across a 200-metre gorge on the reserve's Sky Bike. To spot some of the reserve's most colourful residents, guests can head to the Hummingbird Garden and delight in over 35 species of dancing hummingbirds, while the eight-storey Observation Tower offers panoramic vistas over the reserve.
BOOK
Rates at Mashpi Lodge start at $1,408 per room per night, including shared transfers from main hotels in Quito, and all meals, all guided activities, and excursions within the reserve. mashpilodge.com
READ MORE
Sustainable Packing Guide / Sustainable Travel Certifications to Know