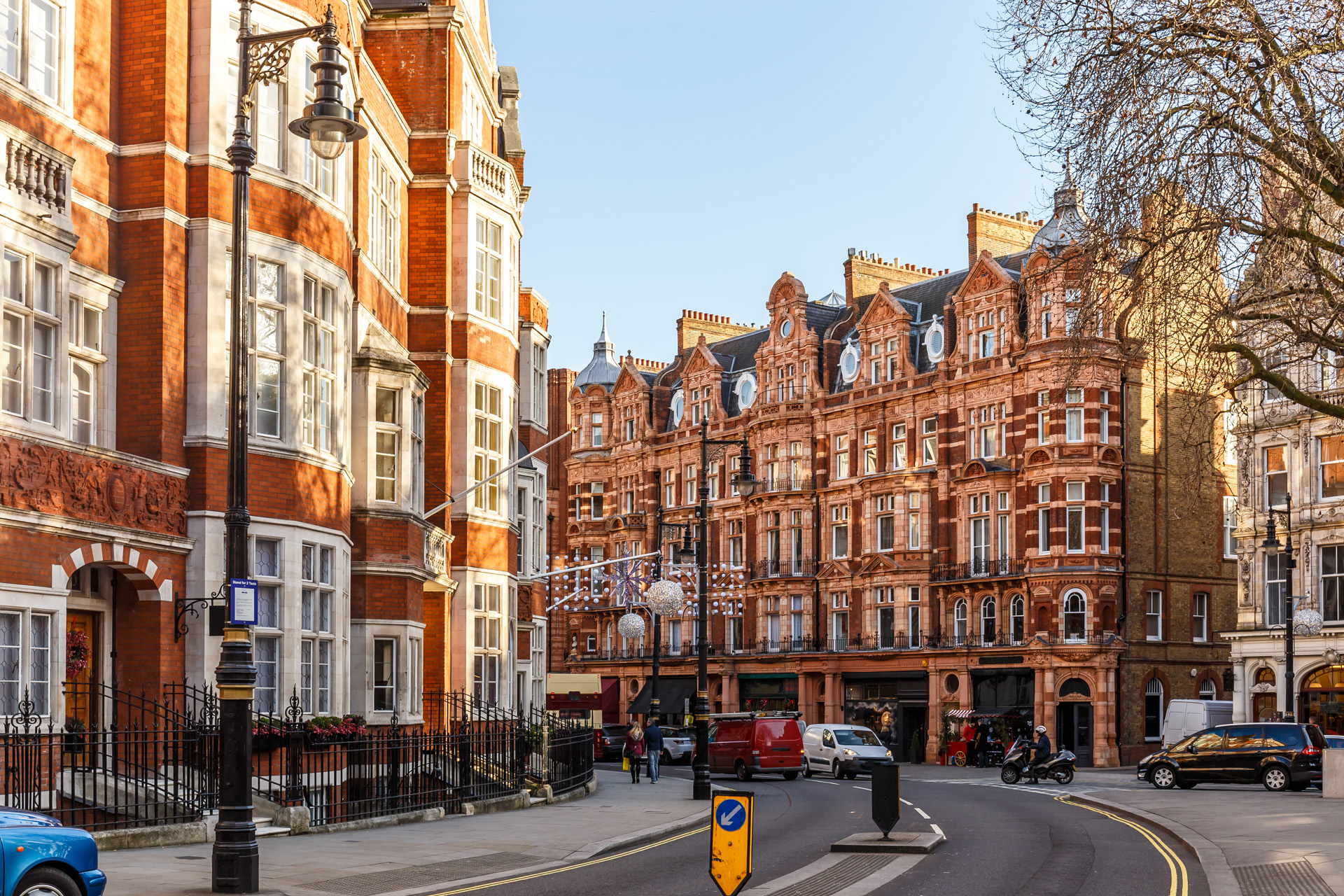 8 Of The Most Exclusive Members' Clubs In The World
There are some memberships that even money can't buy...
They're the topic of many a fictional thriller, from The Riot Club (2014) through to the latest season of Netflix's You. Though photos are prohibited in most and memberships are invite only in many, private members' clubs are some the worst kept secrets in the world. We all know about them, whether that's after seeing snippets on Instagram stories, overhearing conversations between unsubtle members, or seeing scandalous stories in gossip columns. (And, rest assured, they're not all murder and betrayal.) Fancy taking a peek inside the lives of the ultra elite? Here's a glimpse of a few of the world's most exclusive members clubs.
Read the C&TH Responsible Tourism Guide
Most Exclusive Members' Clubs In The World
Across the US: R360 Club
Milan: The 1930 Club
NYC: CORE:
Florence: Palazzo Tornabuoni
Monaco: Yacht Club de Monaco
Montana: Yellowstone Club
Paris: Silencio
London: 5 Hertford Street
R360 Club
The Lowdown: The R630 Club is a networking organisation for the uber rich. No really – members are only considered if they have a net worth over $100 million. Richard Branson is perhaps the most famous member. Charles Garcia, one of the managing partners, is picky when accepting new members, famously rejecting two billionaires. 'One person seemed to want to leverage the group to benefit their own business activities, and the other didn't want to integrate his family,' Garcia told Bloomberg last year.
Instead, members should join to find a sense of purpose, build their legacy along with their family, and engage with the club's 'six forms of capital': financial, intellectual, social, human, emotional, spiritual. With a membership comes an exciting and lavish array of investment opportunities, support groups, and private getaways – much more business than pleasure. r360global.com
Where? Mainly the USA – membership is reserved for 500 people from the States, and 500 people from the rest of the world.
How? This invitation-only club requires members to have a net-worth of $100 million to be considered for membership. Then, you'll have to prove you align with the club's core values of entrepreneurial grit and generosity of spirit. Easy peasy.
How Much? $180,000 for a three-year family membership.
The 1930 Club
The Lowdown: So, um, it's slightly hard to gather information on a private members' club so secretive that it doesn't even have a website or a phone number, or even a demarcated front door. Yep, entry to this one is through a hidden door at the back of a bar – provided you know the password (hint: it's probably not 'password'). Once in, you'll find a cosy speakeasy bar with exposed brick and dimmed lighting galore, and rub shoulders with a maximum of 34 other members (it's tiny). Don't forget your membership card: they're allegedly only visible under ultraviolet light. All of this is to say that The 1930 Club is the ultra-rich living out their spy kid dreams.
View this post on Instagram
Despite all of this secrecy, the bar does have an Instagram account, and actually made it onto the World's 50 Best Bars list, ranking at number 35 – so someone must have been inside. The entry cites Flavio Angiolillo and Marco Russo as owners, and entry is dependent on knowing 'someone in the know'. Right…
Where? Somewhere in Milan, Italy
How? Befriend one of the owners, or someone who knows where the bar is, and beg them to get you an invite. Easy peasy.
How much? This one might actually be free – getting an invite is the hard part.
CORE:
The Lowdown: Home of the Manhattan elite, it's surprising CORE never showed up in Gossip Girl. Having launched in the early 00s, New York couple Jennie and Dangene Enterprise intended the club to be a new-age affair, somewhere 'for today's mavericks and mavens to do their boldest thinking, deepest discovery, and freest play' – so long as those mavericks and mavens are supremely wealthy.
Close to Trump Towers, the former President was known to swing by. Rumour has it, staff selection is almost as exclusive as memberships – prospective staff members take a crash course in emotional intelligence before clinching the role. thecoreclub.com
View this post on Instagram
Where? The original CORE: is in Manhattan, NYC, but two new outposts have since opened in Milan, Italy and San Francisco, California.
How? Marketing themselves as a much more 'open' club, you only have to pay the fee to become a member.
How Much? A one-off initiation fee will set you back $50,000. Convinced? It'll then cost you a hefty $17,000 annually.
Palazzo Tornabuoni
The Lowdown: Perhaps exactly what you'd picture when imagining the Italian lap of luxury, the Palazzo Tornabuoni is elegant and grand, filled with culture, and situated in a beautiful historical building. In fact, the Palazzo hosted the world's first (documented) opera performance in 1598.
Today, it is one of the world's most exclusive members' clubs, with memberships funding the maintenance of the beautiful Palazzo, which is now managed by Four Seasons Hotels and Resorts. Membership is residency based, via either owning a Private Residence or investing in a Club Membership. With it, members have access to the club lounge (which plays host to frequent talks and wine tastings), cigar room, fitness centre, sauna and stream room, personal storage, and ample wine storage space to boot. palazzotornabuoni.com
Where? Florence, Italy
How? Members can choose to purchase one of the 27 Private Residences or invest in a Club Membership, which provides access to the 10 Club Residences.
How Much? A one-bedroom membership starts at €490,000, while a two-bedroom begins at €720,000.
Yacht Club De Monaco
The Lowdown: If you like your private members' club with an air of exclusivity and a side of yachting, the Yacht Club de Monaco is just the ticket. Founded in 1953 by Prince Rainier III, the club balances its maritime heritage with servicing the nation's environment and prestige, and members can enjoy the YCM's dedicated marina alongside traditional club facilities like a clubhouse, library, restaurant, outdoor swimming pool, gym, meeting rooms, and glamorous ballroom.
View this post on Instagram
Where? Quai Louis II, Monaco
How? You'll need two sponsors, who will each write a letter introducing you to the club, including your motives for joining. Then, you'll need approval by from the club president, none other than Monaco's Prince Albert II, who examines the stack of applications twice a year. Your sponsor is an integral part of your life in the club, introducing you to other members (if your entry is successful) and integrating you in any sports and social events. Better start rubbing shoulders.
How Much? Aside from the price of your yacht that you'll dock in the Marina, membership is entirely free. (The yacht is also optional.)
Yellowstone Club
The Lowdown: This club is for adventurous millionaires. It counts Bill Gates, Eric Schmidt, Gisele Bundchen, Justin Timberlake and Jessica Biel, and Ben Affleck and Jennifer Lopez among its members, offering 'the world's only private. ski, golf and adventure community'. With the tagline 'private powder', it's directly connected to Big Sky's ski slopes, so expect the US's best slopes right on your doorstep. Paris Hilton and husband Carter Reum celebrated Easter with some skiing at Yellowstone earlier this year. Plus cross country skiing, ice skating, golf, climbing, mountain biking, kayaking and fly fishing are all available to get stuck right into. yellowstoneclub.com 
View this post on Instagram
Where? Madison County, Montana
How? Step one: live in Yellowstone. That's right, you have to own a home in the area to be eligible to join Yellowstone Club. Step two: hope you're not the 865th person to apply – there can only be 864 members at a time. 
How much? A humble $400,000 sign-up payment and annual fee of $41,500. But that's nothing compared to the house you'll have to purchase in the area to be eligible for membership; typical house prices are somewhere between $2 million and $25 million. A steal.
Silencio
The Lowdown: Europe's most elusive private members club (or so they say) has a tricky-to-find website, entry is down six flights of stairs in Paris, and their Instagram is a strange collection of black and white photos. Silencio, founded by American Filmmaker David Lynch, features guest performers on the regular, including the late Prince and plenty of famous designers and artists.
It's a haven for creatives, with memberships 'reserved primarily for people who can demonstrate an established experience in artistic and international creative circles (Cinema, Music, Visual Arts, Architecture, Design, Literature, etc.)'. Members can access the club – in all its gold-leafed, neo-1950s glory – from 6pm, but after midnight it opens its doors to the public. That is to say, people can queue, but they'll have to have the right look to get past Bergheim-style bouncers.
View this post on Instagram
Where? Paris, France
How? Artistic types should apply directly to the club; if you don't hear back within a month, you can assume you haven't made the cut.
How Much? €900 per year for a basic membership, €1680 for a superior membership, or €600 per year for under 30s and people with their main residency outside of France.
5 Hertford Street
The Lowdown: Of course, with the UK's long history of secret clubs, a London institution has to make the list of the world's most exclusive members' clubs. Enter: 5 Hertford Street, situated behind an unmarked maroon door just off Shepherd Market in Mayfair. Owned by businessman Robin Birley, the club dates back to 2012, and a vast range of big names have been spotted here in the years since, from Harry and Meghan on dates (as well as plenty of other Royals), to George and Amal Clooney partying downstairs in Loulou's nightclub, to Michael Gove and Priti Patel lobbying their Brexit agenda way back when.
But what will a membership get you, other than a fun game of real-life guess who and a chance encounter with Harry Styles? Well, access to the club, of course (as well as an exclusive events scheduled). Inside, restaurants and bars abound, serving three meals a day. There's a cigar shop, space for dancing, space for sitting, and a Gentleman's Club to boot. Dog owners can bring their beloved pooch along for the fun, but note the strict dress code – no ripped jeans or trainers here. 5hertfordstreet.com
Where? Mayfair, London
How? Prospective members need two recommendations from existing members to make the cut – so better get schmoozing.
How Much? Of course, a club so secretive as 5 Hertford Street would never publicly release their fees. But, rumour has it, an annual membership starts at £1,800.
Featured Image: Mayfair (c) Getty.