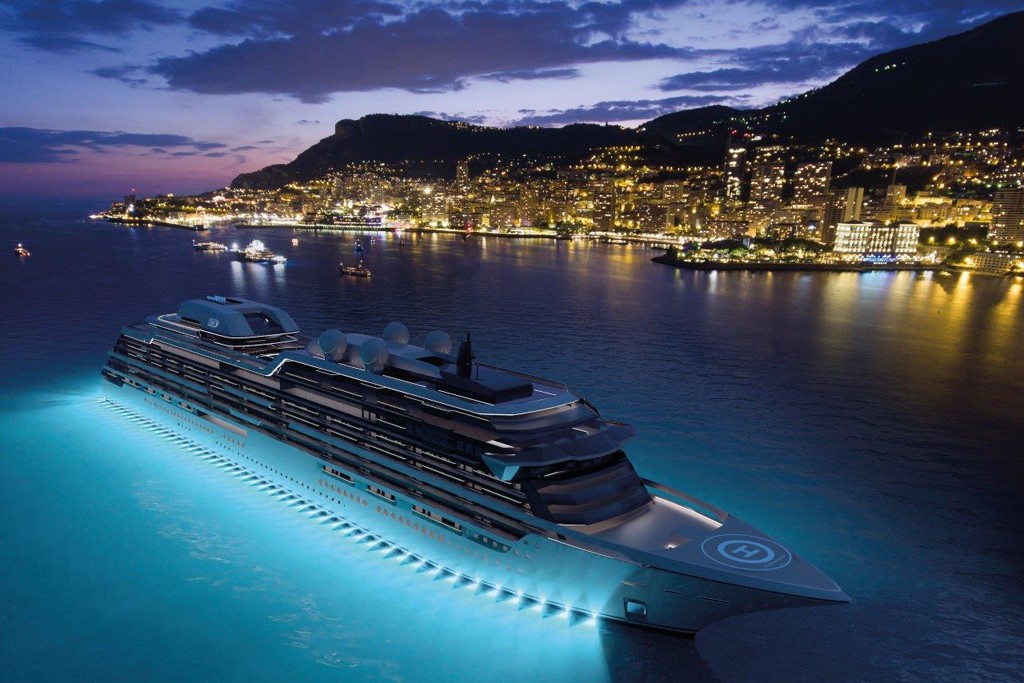 Njord: The World's Largest Private Superyacht
---
How does a home on board a luxury superyacht sounds?
If life at sea has always been the dream, but you don't know your starboard from your port, 2020 may be the year to make it a reality. How about a residence aboard superyacht designer Espen Øino's largest and most innovative project to date, Njord? As unveiled at the Monaco Yacht Show in 2019, The Njord (named for the god of the seas and winds of Norse mythology) is being dubbed the 'world's largest private superyacht' and will contain 118 private, self-contained residences ranging from two to six bedrooms, all with sea views and private terraces, under development with Ocean Residences.
Njord Private Superyacht
Alternative residence options are one of the biggest travel trends of 2020, but where does this fit in with the move towards a greener, more sustainable way of living? If living on a giant yacht doesn't sound like the most eco-friendly move, you'll be pleased to hear that 'Green ship technology' has been adopted on all propulsion and power generation systems, with solar and wind turbines and a mission to use only electric power when sailing through the world's most sensitive waters. In addition, residents will be able to support the yacht's philanthropic legacy and ocean defence work, with extensive with marine-life and ocean conservation research and environmental studies planned for every destination commissioned by universities and charities. Equipment on board will include two professional submarines, wet and dry laboratories, a telescope observatory and an Ocean studio conference theatre.
Life on Board Njord
Residents can expect lecture and workshop programmes, local culinary expertise and culture programmes to enhance their life on board. Cuisine on board will be led by Michelin chefs who will offer gastronomic specialities specific to the region, from Tokyo to Argentina. A Marina, Sail Club and the Dive Centre are also available, all housed within an innovative structure on deck number three, with a full complement of bars and all-day dining areas with inimitable views. A pontoon to dock jet-skis, watercrafts and the on-board submarines will be in action when the yacht is stationary at sea. A sea water swimming pool within the platform with a net bottom creates a private swimming pool within the ocean, making an evening sunset swim an inviting prospect.
Convinced? Check out my-njord.com for more details. For more travel trends for 2020 check out our full report.