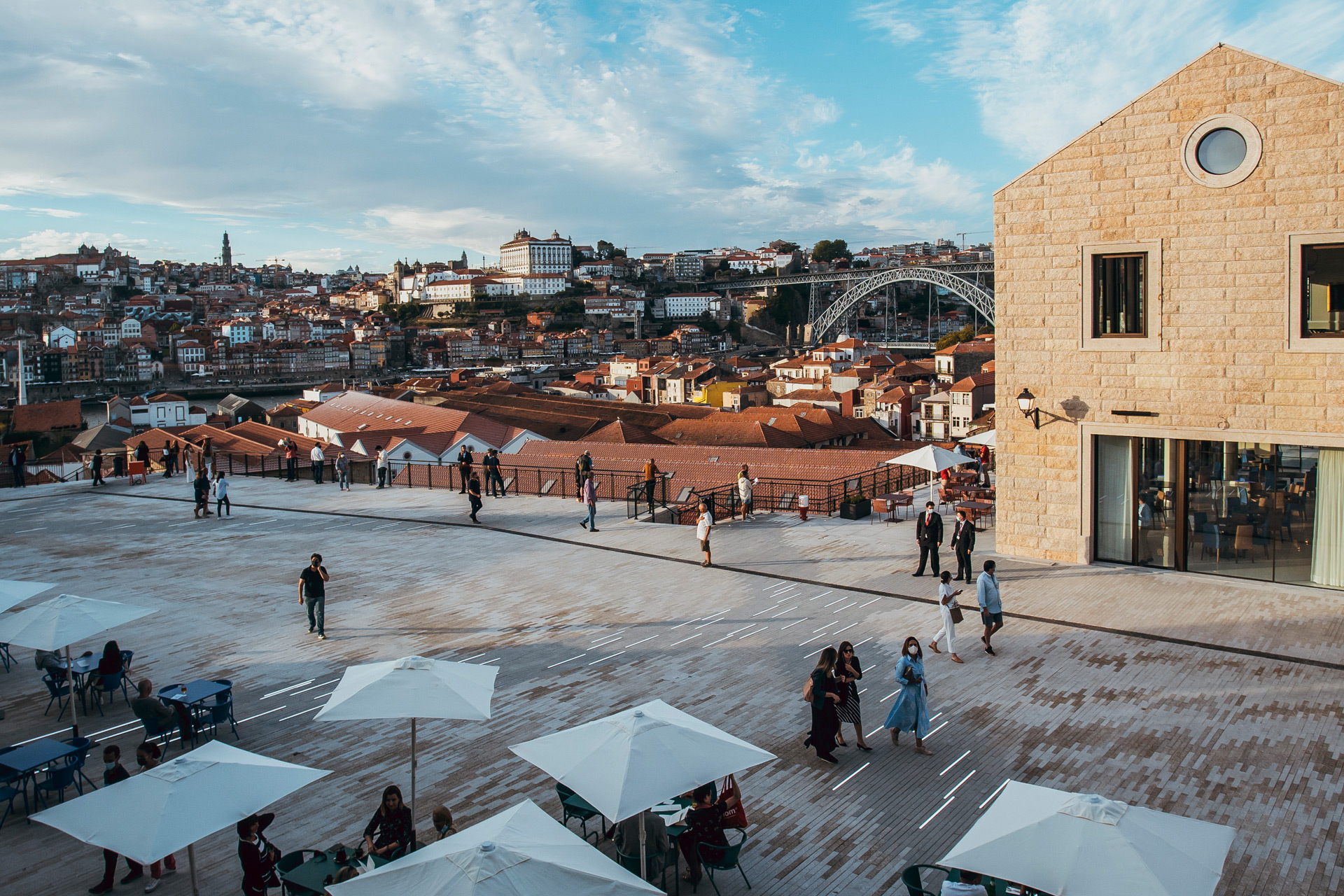 Exploring Porto's World of Wine, A New Cultural District
A once-secluded area of Porto has now been transformed
World of Wine is Porto's new cultural district, encompassing restaurants, shops and museums. It's well worth a visit, says Anwer Bati.
Read the C&TH Guide To Responsible Tourism
Discover Porto's World of Wine, A New Cultural District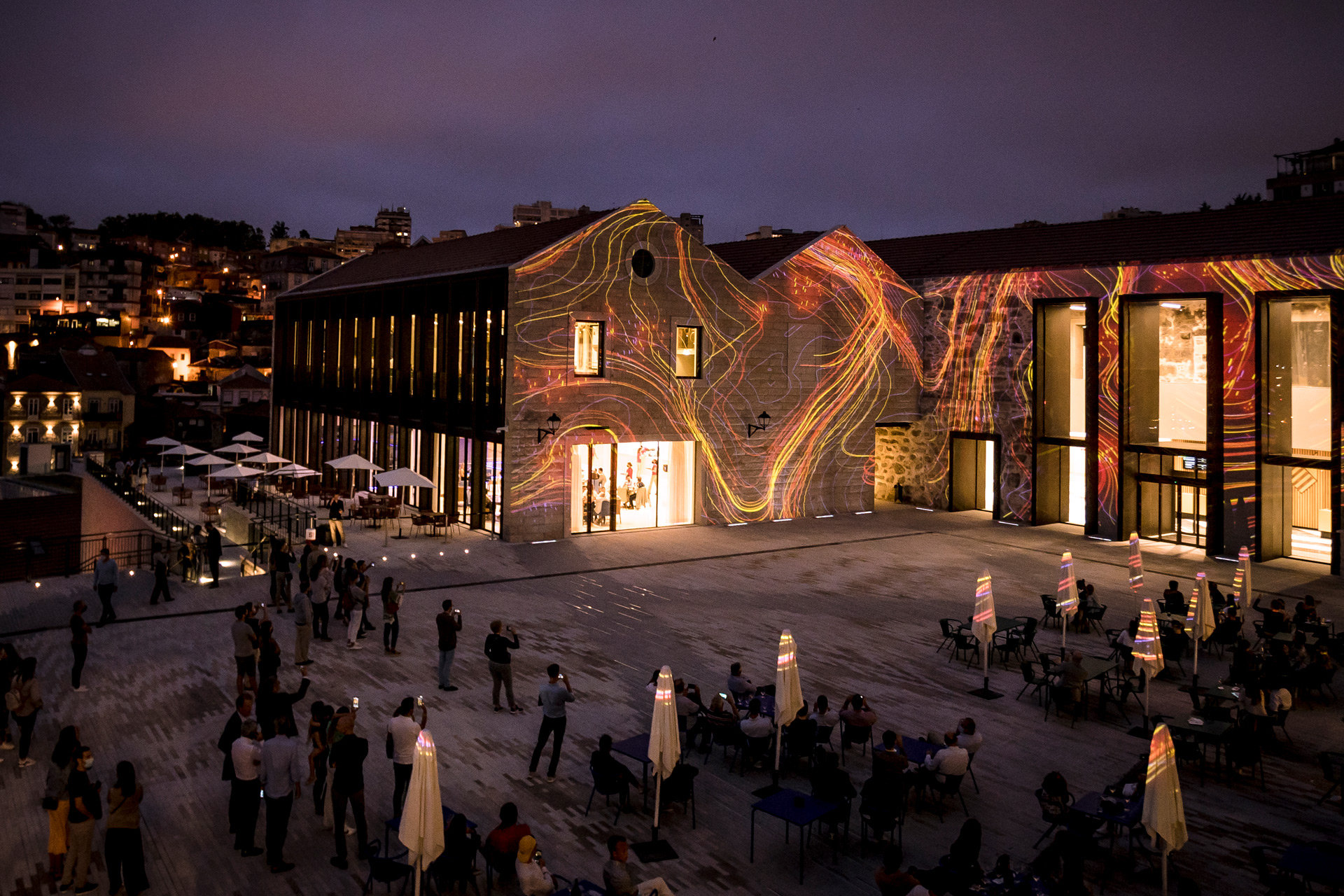 At the beautiful Lello bookshop in Porto, where once you simply wandered in and admired the ornate interior, today you'll see queues of Instagrammers outside – each charged five euros to enter. It points to the fact that perennially popular Portugal is evolving as a tourist destination, with visitors increasingly heading for its cities as well as traditional hotspots like the Algarve. Not to mention Lisbon, of course, which now teems with tourists, but also the country's northern second city.
On the banks of the Duoro, close to its Atlantic estuary, Porto has always drawn travellers for its UNESCO listed old town, as the centre of the port trade, and for its many museums and sights. Now it is also attracting a much wider range of people: those visiting just to hang out and have fun.  And the numbers, as Lello shows, are shooting up. 
In the last few years, a whole new set of attractions has sprung up for them to explore: the World of Wine cultural district, opened in July 2020. It combines modern museums, a host of restaurants and a range of shops. Developed on the site of former port warehouses in the Vila Nova de Gaia area (technically a separate municipality from Porto), on the south bank of the Duoro facing the bustling Cais de Ribeira quayside, WOW has rapidly established itself  on the city's tourist map.
It's the brainchild of Adrian Bridge, head of Taylor's port, who managed the £100 million transformation of the are (which now employs 400 people) in just four years. Bridge is also behind the neighbouring Yeatman, one of Porto's best hotels, and a perfect base from which to explore WOW and the UNESCO heritage area across the river.
There are seven museums, and, though entry could be cheaper, you can buy combined tickets (valid for a month) to allow you to visit several at better value. Start with the flagship Wine Experience, a comprehensive, lively and innovative look at all aspects of Portuguese wine and its production – including tasting. It's a worthy rival to Bordeaux's Cité du Vin.  
Nearby, boasting an outside terrace, is the elegant Angel's Share wine bar, with bottles from around the world, served by the glass, which you can pair with charcuterie or cheese. And you can learn about the history of drinking at the Bridge Collection, an impressive and extraordinary display of glasses and other vessels from antiquity to the present day, accumulated over the years by Adrian Bridge. 
If you love Rosé, look no further than the Pink Palace Experience, where you can try five different wines, learn how they're made and enjoy the exuberant and amusing displays celebrating your favourite tipple. If you're still thirsty for to learn more about wine, WOW has a wine school, in the former offices of Croft port, with illuminating courses at all levels from introductory to professional.
Cork might not seem to be the most riveting of subjects for a museum, but Portugal is the world's biggest producer and the material is used not only in bottling wine, but has a host of other ways – including for clothing and accessories – all engagingly displayed at Planet Cork. 
But WOW isn't just for wine lovers. Chocoholics should head for Chocolate Story, which takes you on a journey from the history of the cocoa plant to its production and transformation to chocolate – with the added bonus of being able to see bars being made in a small factory in the museum, and the Vinte Vinte café and shop where you can buy them. The museum also offers tastings, tutored courses and port pairings.
Porto Region Across the Ages is a dramatic and highly informative look at the thousand year history of the city and, in microcosm, Portugal itself: a great way to put the rest of your visit in context. One of the most popular exhibits in the museum is an old local tram.
The latest addition to the cultural district is the Atkinson Museum, opened this year in a mansion dating from 1760 which formerly housed WOW's museum of fashion and fabrics. The building, with a fine chapel which was once the home of a local wine dealer, was taken over by British port merchant Robert Atkinson in the 19th Century and later became the HQ of Taylor's port. The museum hosts major art exhibitions featuring leading international names, and is likely to establish itself as one of Portugal's leading art venues. Its first show was in collaboration with the Tate. There is also a separate gallery space at WOW for special exhibitions.
Museums aside, WOW is one of the best foodie destinations in Porto, with a wide variety of high quality restaurants. The flagship is the smart 1828 (the date of the Portuguese civil war), in a splendid room with a lovely view across the river, serving classic seasonal cuisine, and specialising in the best steak in town. VP, a brasseries with tables inside and on a terrace, also has great views of Porto and serves lighter Portuguese and international dishes – it's an ideal place for lunch. Go to The Golden Catch, which also has outdoor tables, for excellent fresh fish and seafood. Or head to T&C, in a rustic room, for traditional, comforting Portuguese dishes. In contrast, Root & Vine offers vegetarian, fish and sushi dishes; whilst families might want to try Pip, with its menu of pizza, pasta and burgers. At the other end of the scale, the latest addition to WOW's restaurants, Mira Mira, comes from Ricardo Costa, holder of two Michelin stars at the Yeatman. It's a chance to taste a relaxed version of his modern Portuguese gastronomy. 
While a lot of ambitious new tourist attractions end up being underwhelming, the appealing and stylishly executed WOW cultural district has managed to hit the spot by cleverly covering several bases; and it has brought new life to the once-secluded Gaia area with its celebration of Portuguese wine and history as well as an unbeatable range of restaurants. It seems destined to be high on the list of Porto's must-sees. 
For more information, visit wow.pt