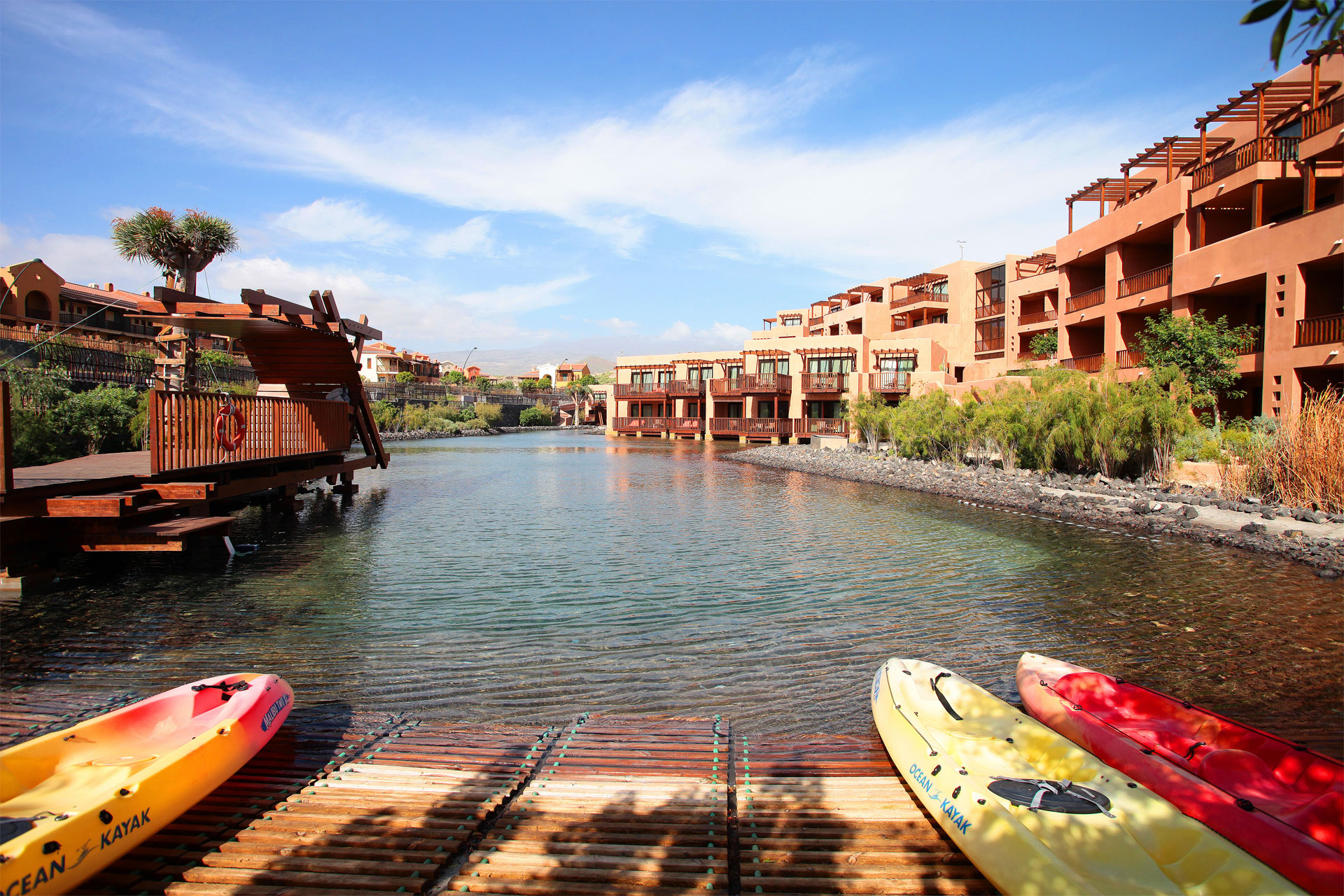 Perfect Winter Sun: Barceló Tenerife – Hotel Review
---
Dreamy beaches and perfect weather? Even in midwinter
Overlooking the stunning San Blas reservation and only a moment from lapping waves and sandy beaches, Barceló Tenerife is a dreamy paradise that excels in providing guests with their choice of ideal holiday. Whether it's a relaxed poolside stay, a jammed-packed exploratory mission, or you simply want to sample all the best food the Canaries have to offer, Barceló takes all the stress out of the decision-making. This is the perfect place to catch the last rays of sun this year – or escape the January Blues in the coming months, says Tessa Dunthorne. 
Read the C&TH Responsible Tourism Guide
Hotel Review: Barceló Tenerife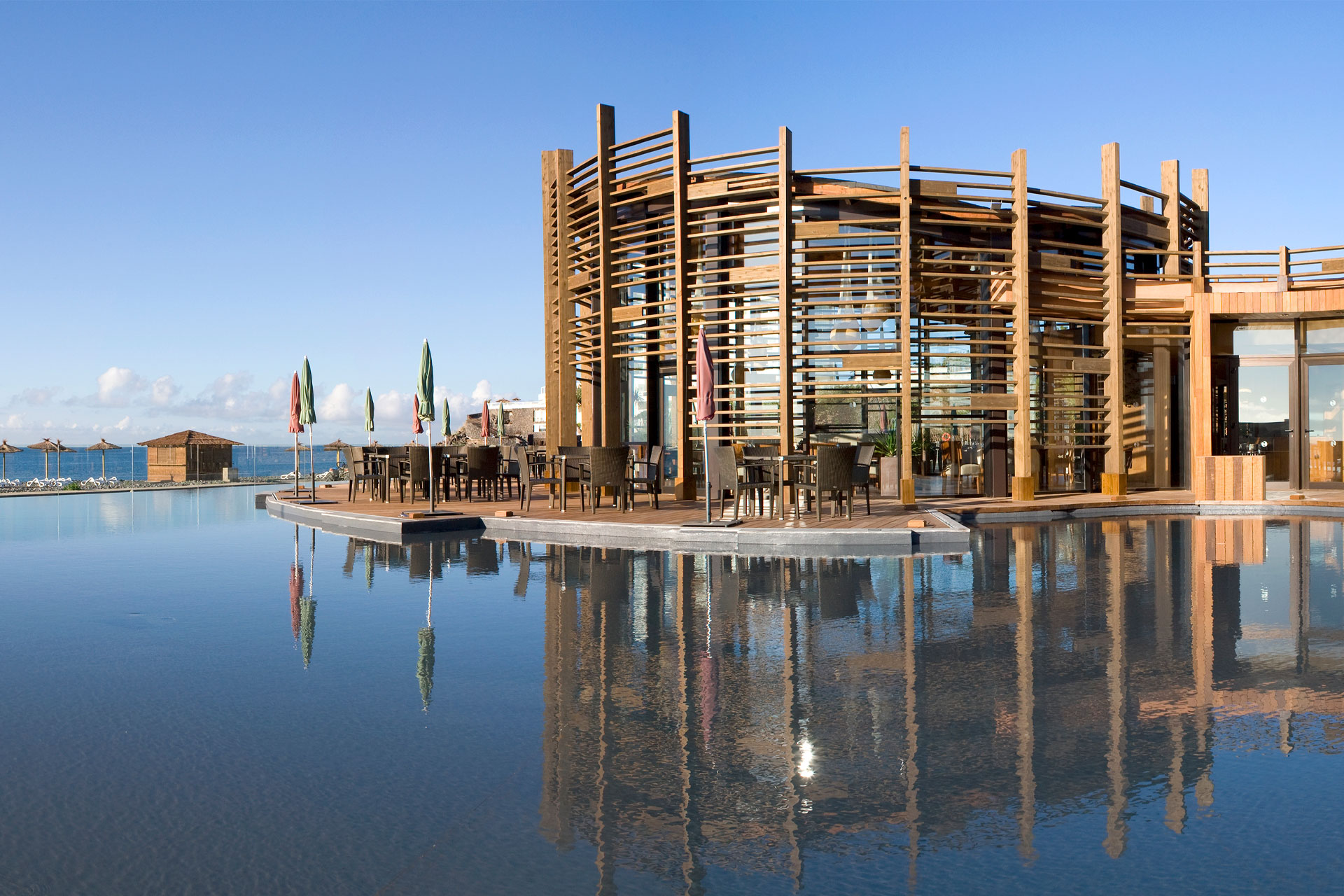 If the dropping temperatures in Blighty aren't currently tempting enough to convince you to book a flight to any nearby, sunny destination, then let me tempt you otherwise: picture looking out towards sandy beaches upon which white waves swiftly sweep towards your feet – you have a cocktail in hand (prepared by excellent bartenders with a knack for improvising new boozy concoctions). Above your head, providing shade, is a postcard perfect beach umbrella, and later on you've got plans to grab a paella, followed by a nighttime trek in an eco-reserve. It's 26°C in October, and will only drop to 21°C in December.
No, this isn't your happy place (visited routinely at 4.30PM on a Monday afternoon). This is the Barceló resort in Tenerife, and if Spain's Canary Islands have crept onto your travel bucket list, this is the perfect luxury resort to make your base. Let the worries of rainy, dreary England wash away – in very nice showers.
STAY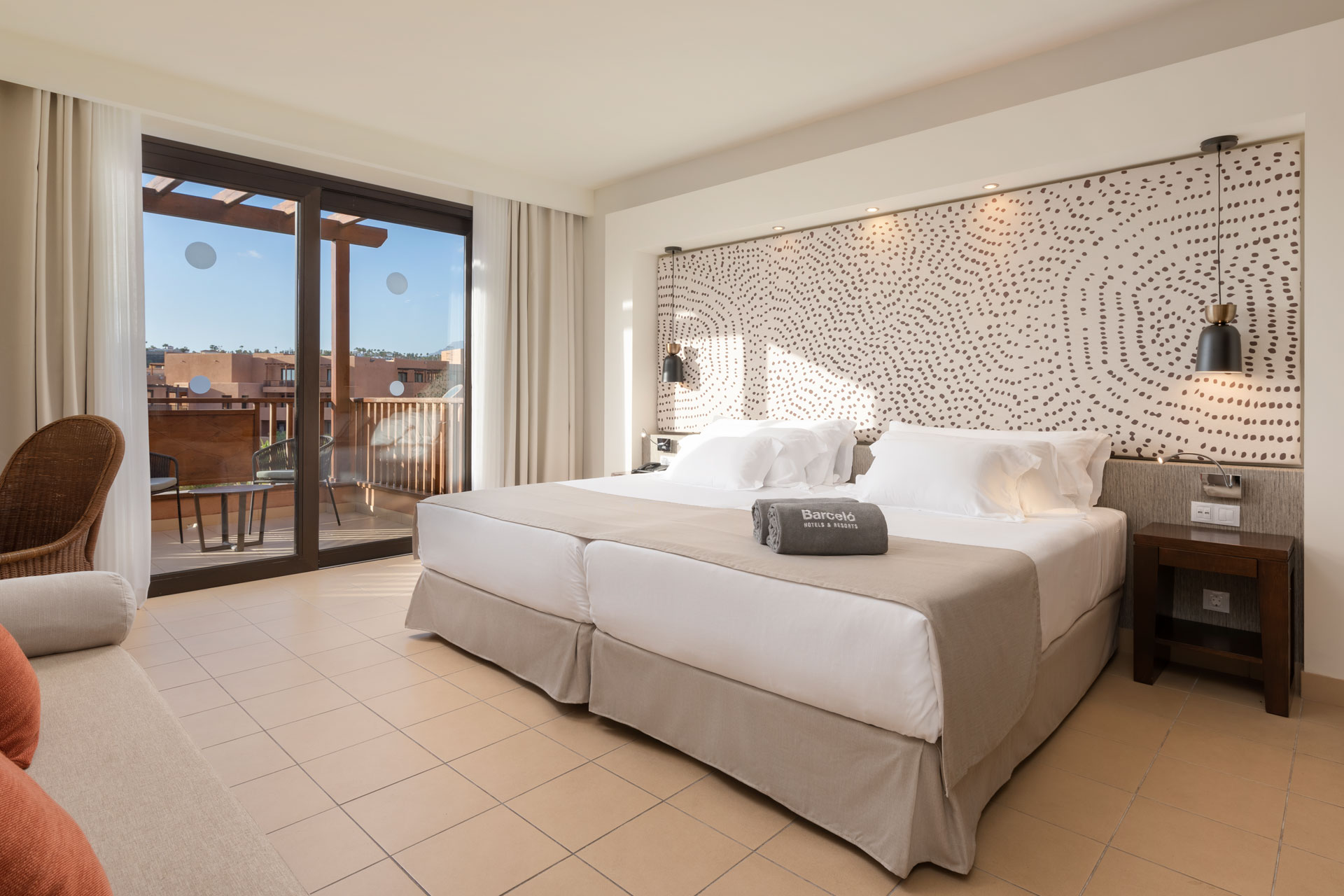 Only a ten minutes' drive from the Reina Sofía airport, Barceló is located on the south side of the island and overlooks a protected nature reserve. While it's all-inclusive, and you could pass an entire holiday without leaving, it's very convenient to get to the little town of Golf Del Sur or to take a coastal walk to the nearby harbour filled to the brim with opulent yachts. The resort is also perfectly situated by the beach with a direct access path straight onto sand via the very edge of the resort.
You'll be staying in brilliant terracotta buildings, designed to blend in with the volcanic landscape surrounding Mount Teide. You might also recognise the space from television – BBC's Crossfire was filmed here, and during my stay I spotted a Mexican movie taking over the ground floor with sparkling starlets lurking in corners of the resort.
These terracotta buildings make up a sprawling campus and seemingly pop up seamlessly from the ground, like a desert landscape in Star Wars. But Barceló is by no means sparse of nature: beautiful palm trees shade you throughout, and plants are being cultivated across. It even boasts an impressive lake hidden away to the west of the resort, which can be navigated by kayak or rowboat (and plans for the future include allowing lake-located guests to row up to their rooms).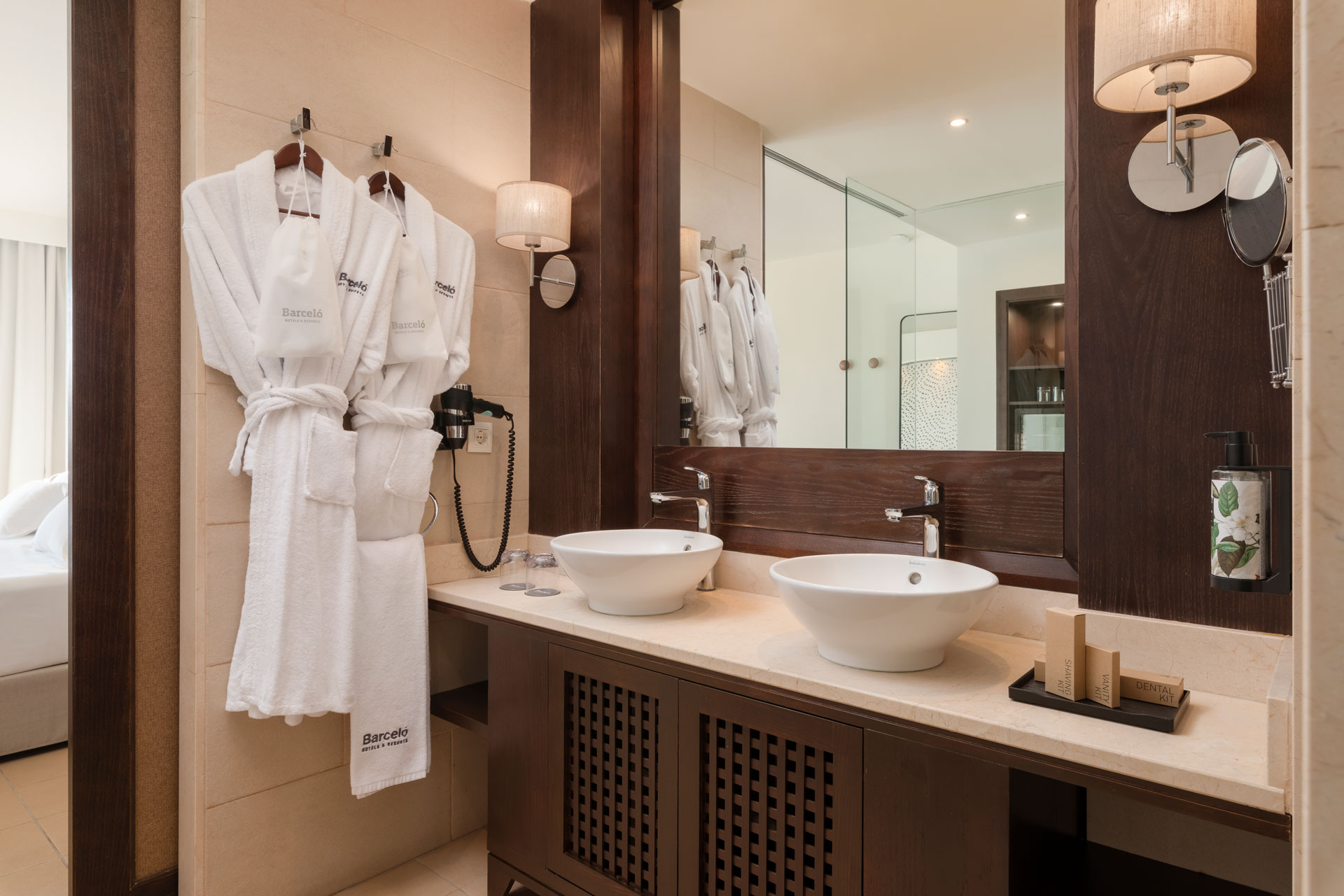 The rooms themselves are earthy and welcoming. I stayed on the hotel's Royal Level – which is well worth the splurge for, as it affords you access to a private restaurant, bar and pool area – and the bed it boasts is big enough to sleep a small football team and comfy enough that you might not even notice, should you. The suites and doubles are also equipped with little eco-details that make you feel very good about this particular stay; the resort has a commitment to sustainability that trickles down into even the toothbrush guests use, and all guests are provided with a little bamboo hygiene kit. Amusingly, the toilets have a button you can press for music.
The real strength of the rooms, though, is the balconies. All rooms are balconied or terraced, and mine overlooked both the resort and sea. Each morning, I woke up to the serene sounds of lapping waves, gulls and palm trees quivering in the wind, and enjoyed the first coffee of the day in plush outdoor seating.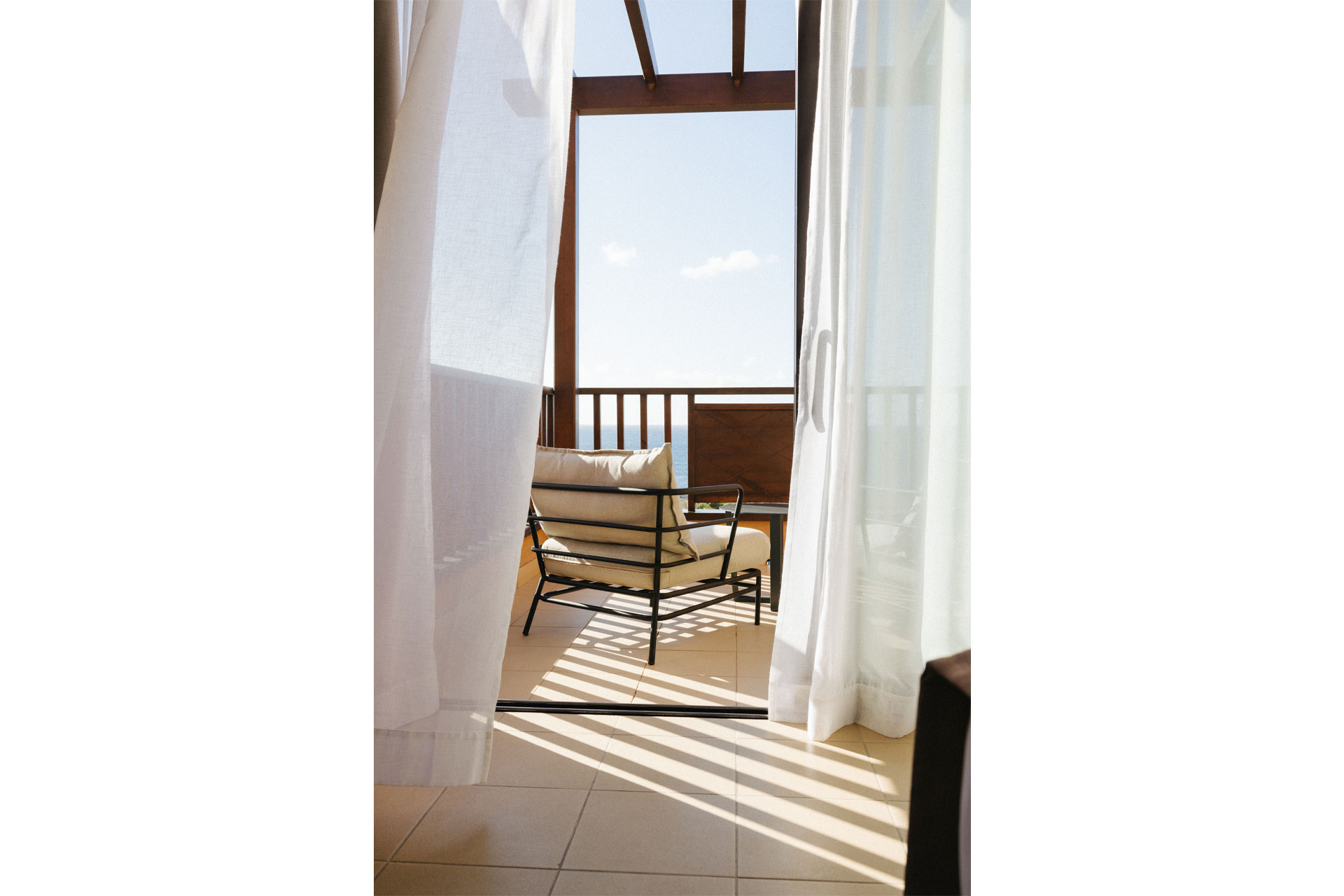 EAT
Expect brilliant and bountiful food. From rice specialist restaurants offering up buffets of black paella, or a non-traditional a la carte Italian offering, there are six bars and restaurants and therefore a seemingly never-ending choice of foods. Loosen your waistband at Barcelo, though, as these buffets will defeat you.
A must-have while you're here are the papas arrugadas, potatoes encapsulated in a thick crust of salt, with mojo picante sauce. Powdery and moreish, tear apart these potatoes with your hands and dip them into the subtly spicy sauce (you'll want to bring boatloads of this back from the airport); wash this down with Canarian white wine. This dish was first invented out of necessity, as potatoes were first cooked by islanders in sea water, but now it is a truly joyful dish to eat. The resort's chefs do it really, really well.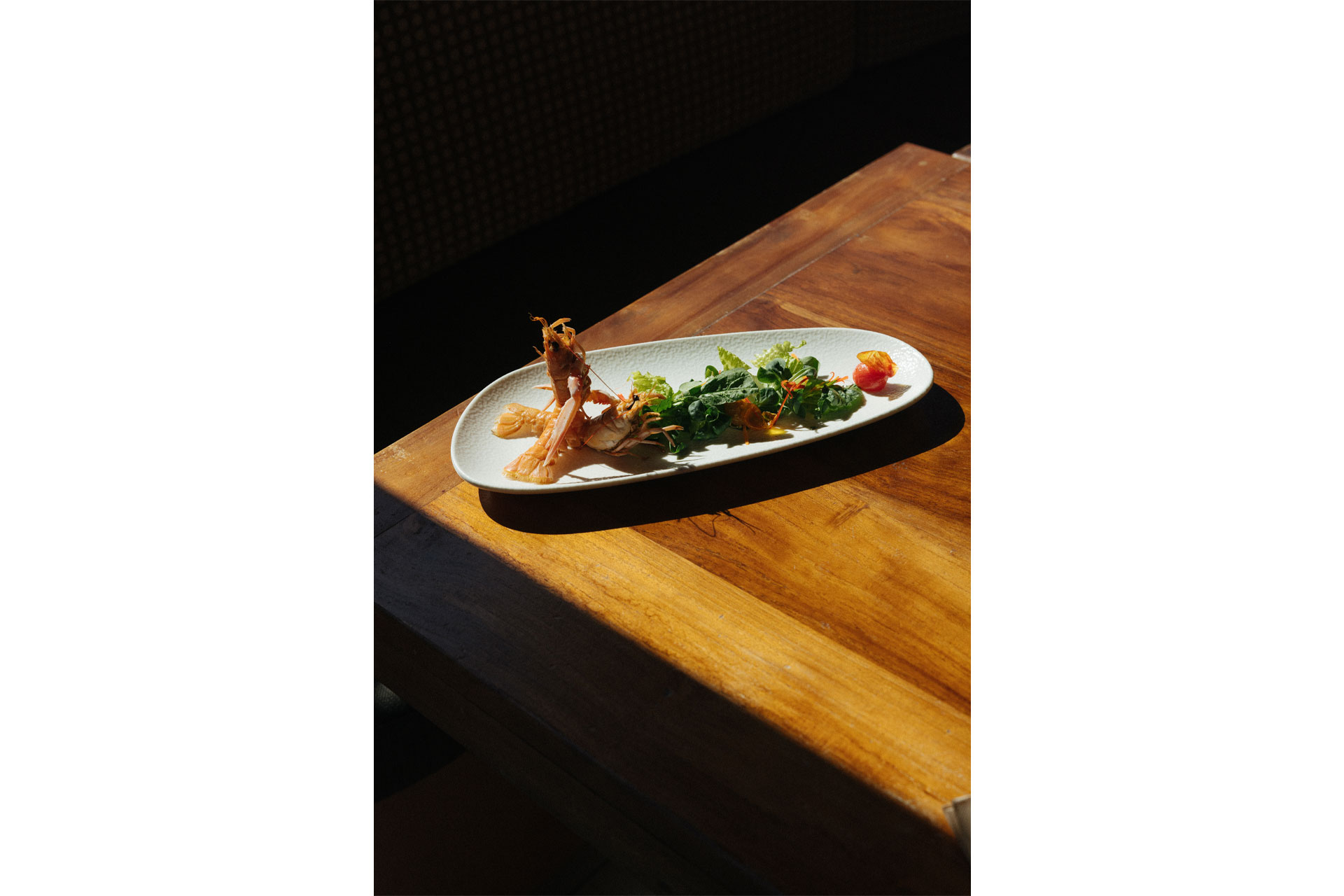 For a late night digestif, check out the bars on the resort as they've got an extensive cocktail menu. My pick? An Irish Martini (Baileys, hazelnut liquor and vodka); but rum fans should try anything featuring local speciality, Ron Miel.
DO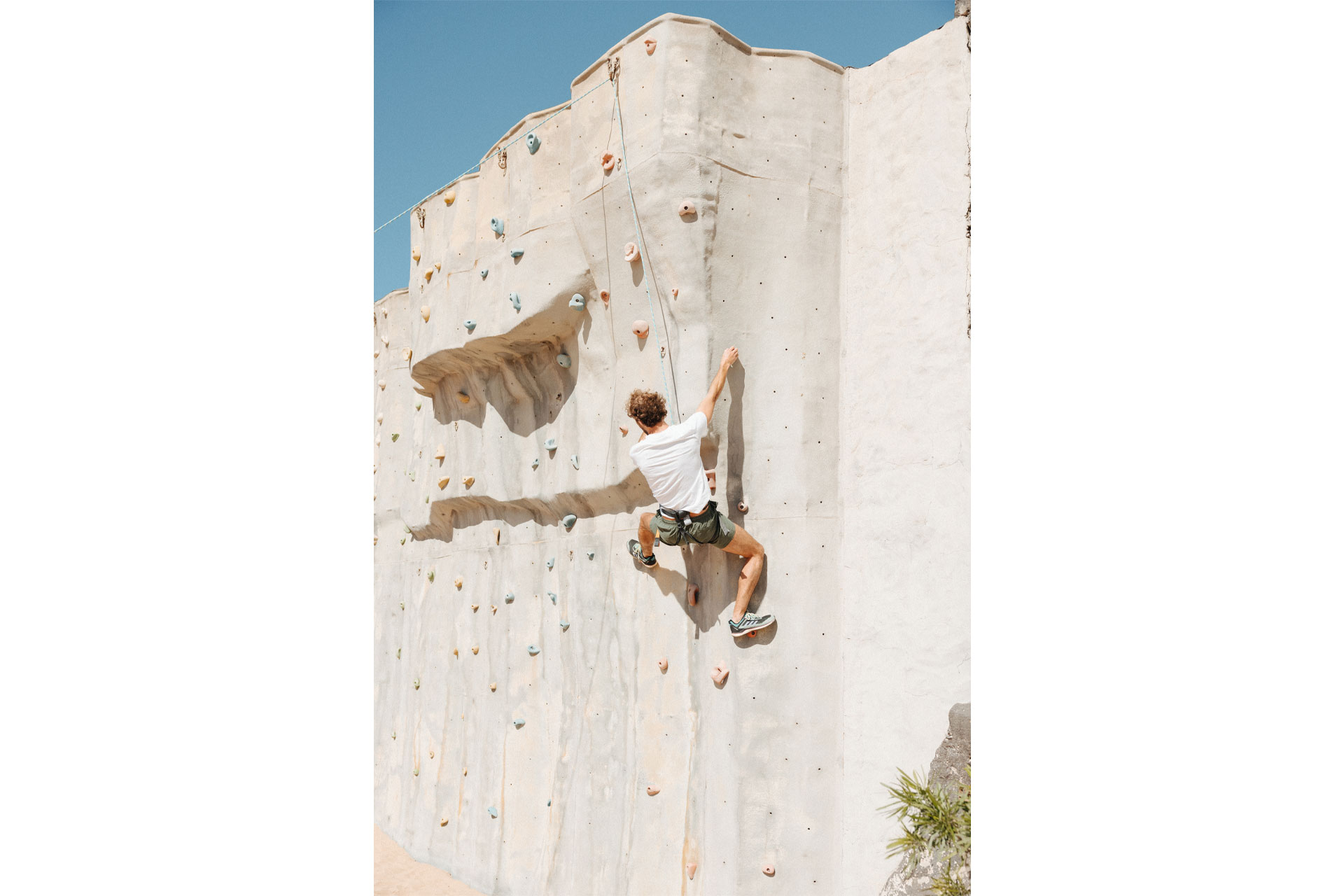 This is where the resort excels. Should you wish, you could relax the entire time you're at Barceló – lounge by the pools (there are eight) with a drink in hand, enjoy a book or listen to a DJ. You could flit from breakfast, to snack, to lunch, to second snack, to dinner and enjoy gastro-immersion into Canarian culture. But should you ask, Barceló really delivers on activities.
For example, you can go for a late night trek and an astrology session with a space expert. An astrologer, featuring bobbing knitted hat and energetic enthusiasm for the night skies, guides you through the planets, pointing out Saturn and Jupiter and explaining the lifecycle of a star. You can also be driven out to a local vineyard and have the chance to enjoy ecologique sparkling Canarian wine. The twisting vines, the experts tell me, have been around for centuries.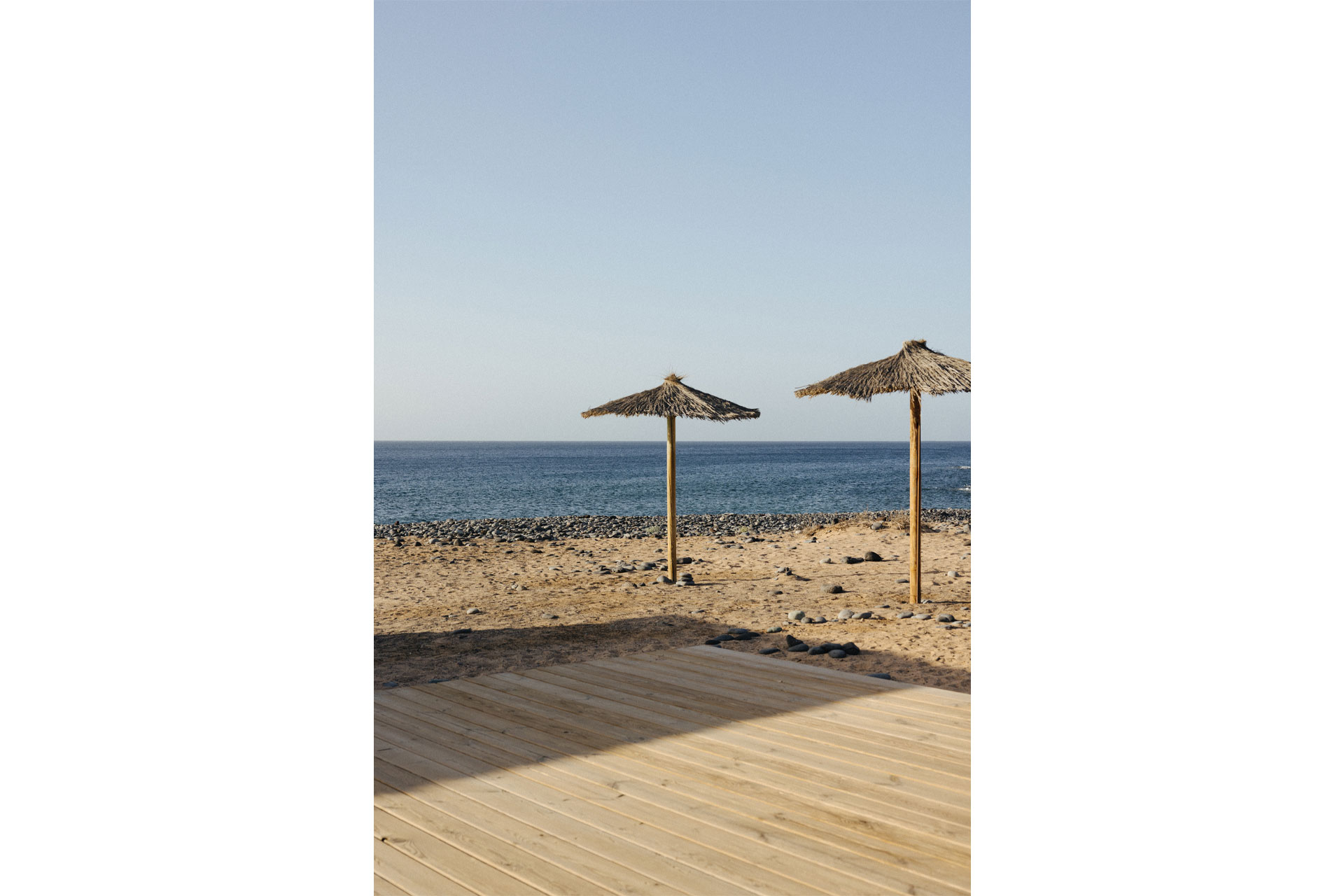 A further unexpected brilliant offering from this hotel is the Tunnel Experience. Free to guests (and €14 to curious locals or tourists in the area), this is not a boring museum or geo-attraction. The hotel has built at its base an exhibition on the history of the island that takes you from the hot lava prehistory to the almost-within-memory 20th century tomato industry. This is complete with 'tectonic plates' shaking below your feet, and a room modelled like the hull of a migrant ship – a huge immersive experience.
In short, the resort goes above and beyond to curate amazing experiences for guests. The variety of choice is exceptional and it doesn't even stop at the above. From fire-juggling performances and coastal cleanups, to an outdoor climbing wall and jewellery workshops… Guests can rest assured that there is something for everyone to do.
SUSTAINABILITY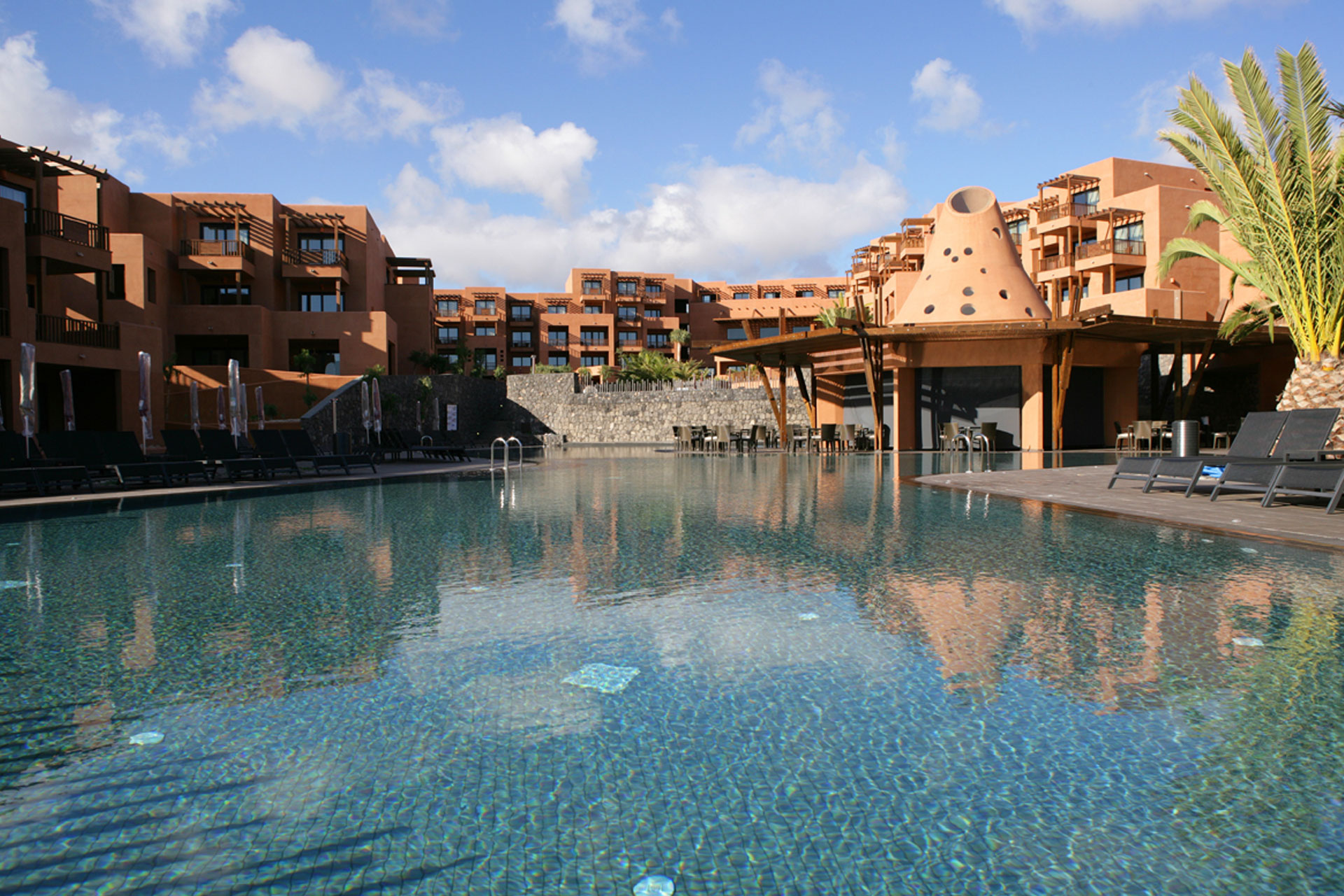 Barceló's eco-mission is genuinely exciting. All resorts in Tenerife are built on the promise of a 'project' – Barceló's is eco-tourism. With solar panels to power a significant portion of its electricity, its deliberately sourced products for guests (mini shampoos and conditioners, for example, are scrapped here in favour of big refillables), the nearby environmental reserve cultivated by the hotel group, and the ultra locality of its food offering, Barceló is making significant steps towards reducing the impact tourism has on the environment. Meaning this can be a guilt-free stay.
THE FINAL WORD
You won't want to leave this resort. From its luxurious rooms to its bustling activities offering, Barceló Tenerife provides astonishing care and attention to its guests. The perfect place to seek out the winter sun.
BOOK
Rooms from €158 per night. Winter Sun special offer provides up to 25 per cent off if travelling at anytime between 1 October 2022 and 31 March 2023. barcelo.com